Lots of new stuff has been posted on Tales Tavern recently, and it's been getting more skillful and detailed, with Istallri leading the pack as usual.
Riven – A full city in a snap of a finger!
https://talestavern.com/collections/riv ... -a-finger/
Look at the scale of the pic above. Just freakin' look at it compared to the mini. Now you know why you need climbing. Or better flying.
Look at the detail in this gate.
These pieces have a level of detail not seen before. It's because he's combining pieces from many tilesets, and the more he has the more complex he can make everything. And of course he has the eye to make something beautiful, as opposed to a normal person who'd make something gross.
Lots more stuff to show, but I am not showing the stuff I'll be using early on in West Marches.
A dreamy jungle river crossing:
https://talestavern.com/slab/chult-river-crossing/
Crazy detailed fireplaces:
https://talestavern.com/slab/blackwolf- ... ace-set-4/
The House of Inspired Hands (temple of Gond) in Waterdeep (Forgotten Realms):
https://talestavern.com/slab/house-of-i ... e-of-gond/
Port of giant city that reminds me of Anno:
https://twitter.com/TabernaDadoRoto/sta ... 2354168832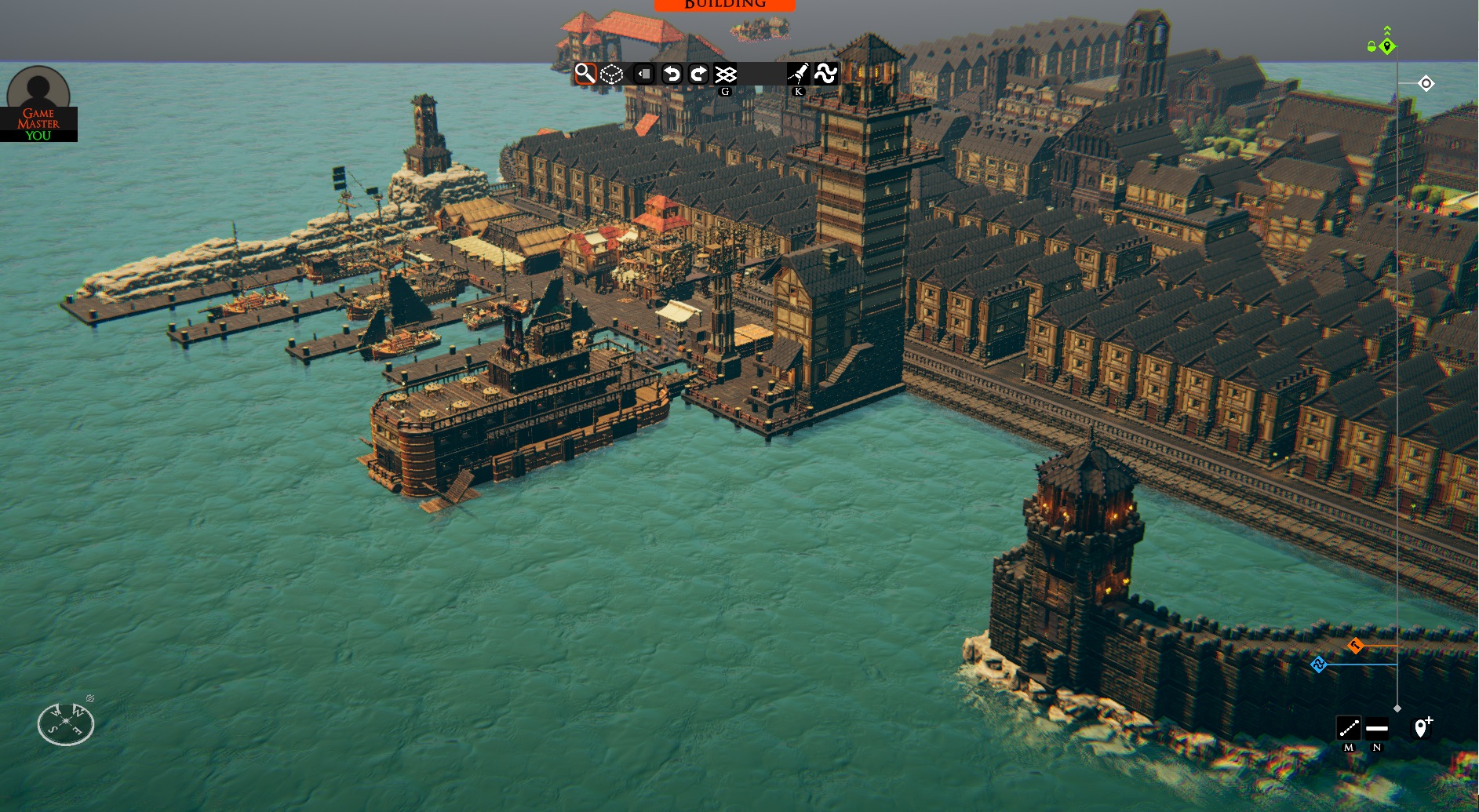 More awesome stuff that I am not posting here because, as I said, you'll be seeing it in West Marches soon. Can't wait for you to stumble on them while dramatic music plays!