So here's what's up with this game. First, the basics. Then we'll talk about the EA launch, which is November 18, also known as Thursday.
https://www.mythofempires.com
https://store.steampowered.com/app/1371 ... f_Empires/
Angela Game wrote:Myth of Empires is a multiplayer sandbox game. Featuring a high degree of freedom, players will fight to survive and earn their place in a world torn by war. Build fortresses, lead armies in massive battles, siege enemy cities, and establish your own empire!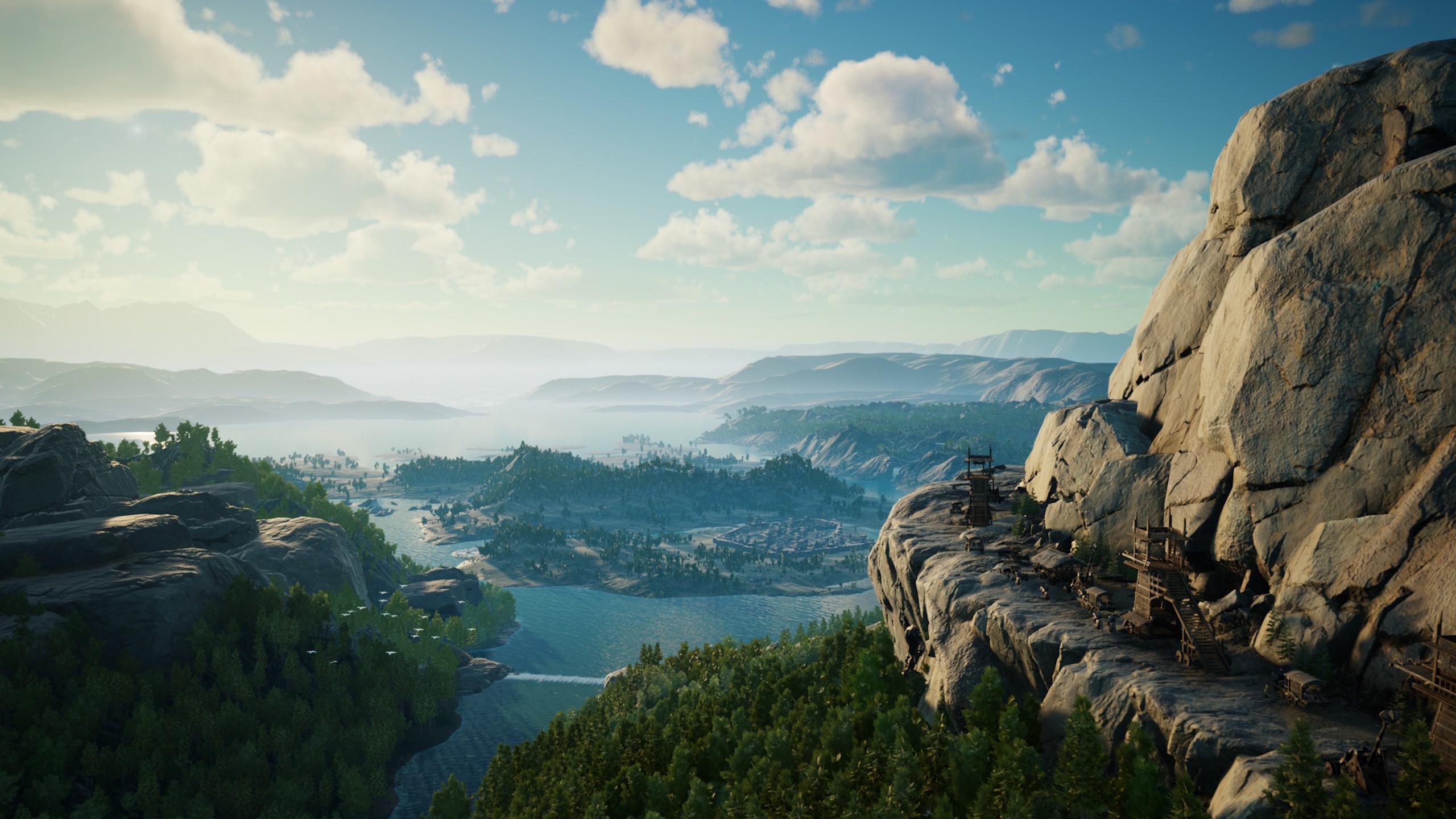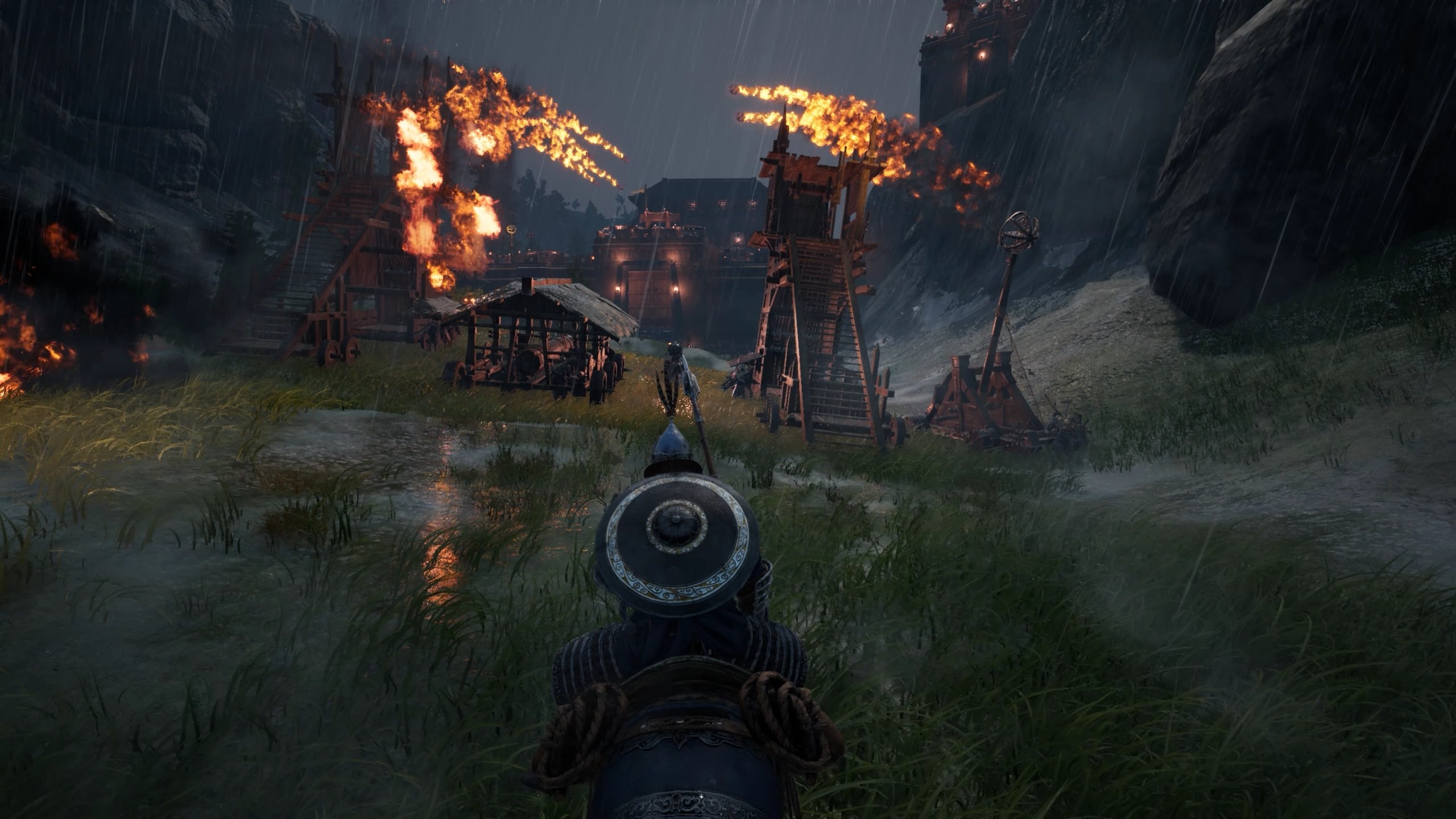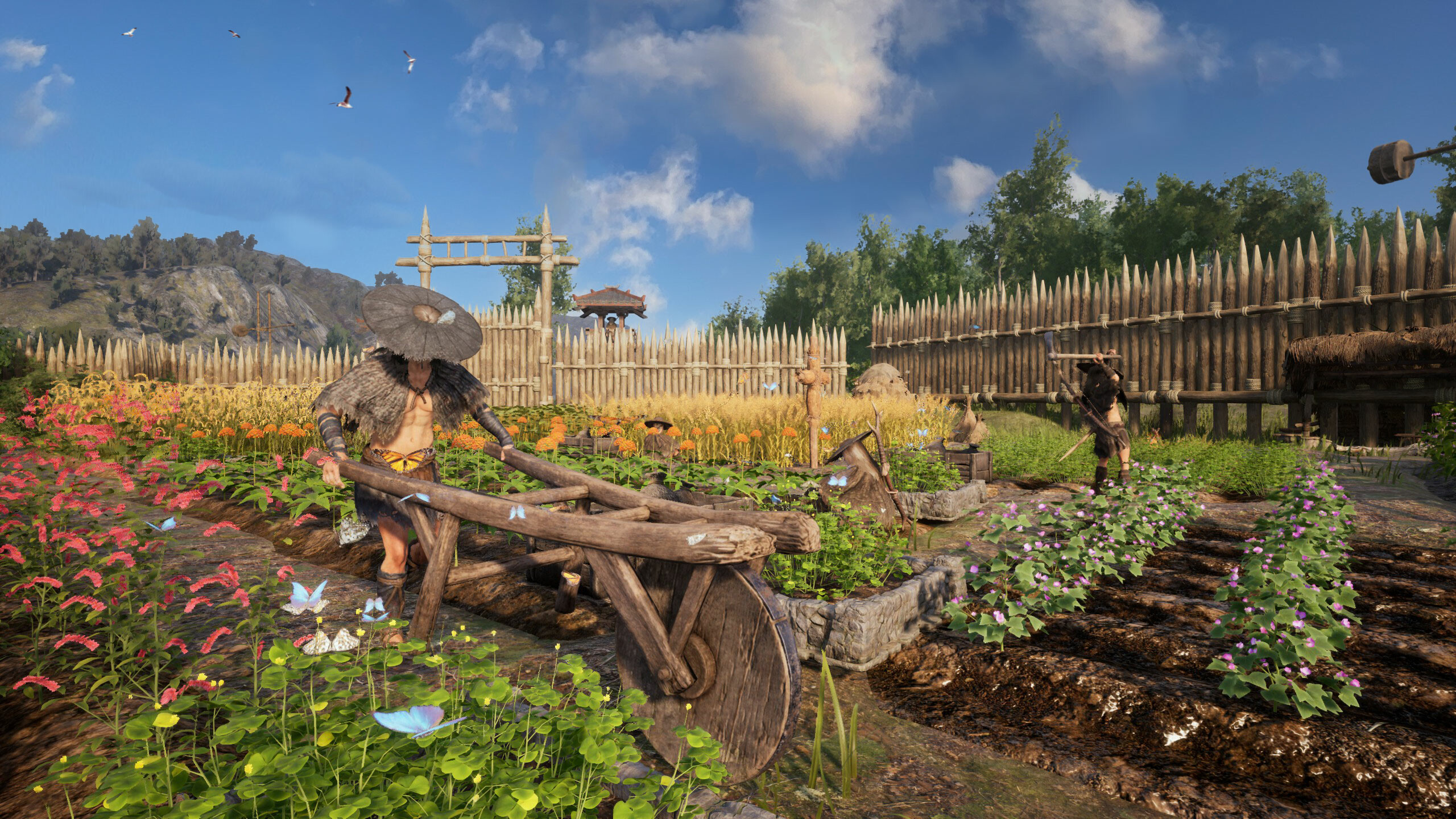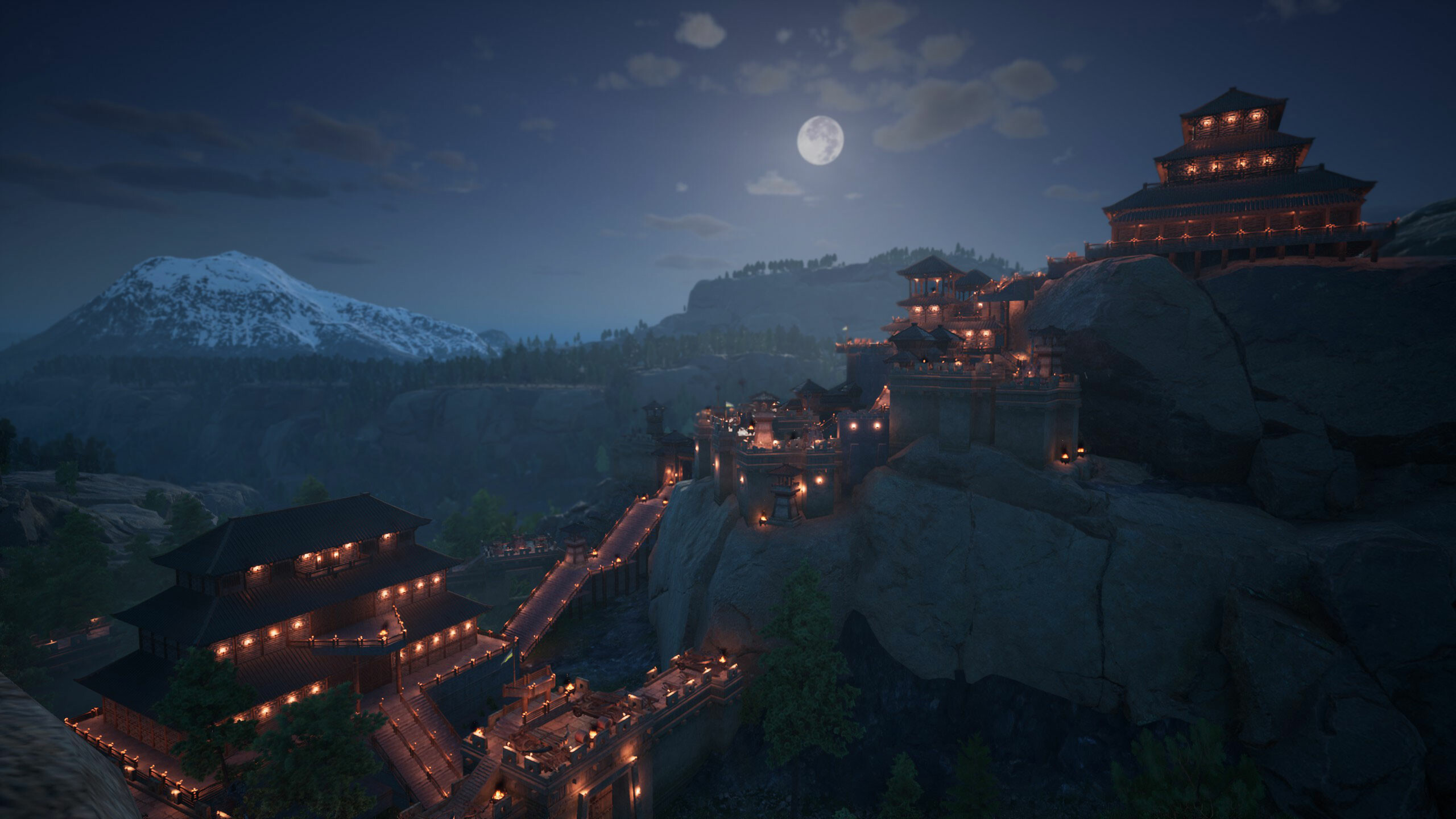 Official Closed Beta Trailer 4K
https://www.youtube.com/watch?v=Y7MrgHltSso
Official Early Access Launch Trailer
https://www.youtube.com/watch?v=hjhLen8QOTQ
Watch both trailers as they give different details. The Closed Beta has come and gone.
So the main feature of this game is that you recruit NPCs and build an army with them. This has been seen in several previous games in the FP4X genre, and also in survival-builders before them, but never to this extent. In
Conan Exiles
you enslaved thralls. In
Life is Feudal
you manned outposts with slaves. In
Atlas
you recruited shipmates at sea and companions on land. But it seems in this game you build whole armies, and if true it's incredible. It's next level shit, because now you won't have an entire castle filled with your five friends, which looks lame. Your forts and towns should look much more life-like, and the battles should be epic.
Problem is, the game is made by Chinese. And you know what that means. The grind should be unreal. The Steam forum is already filled with people complaining about that, either from rumors, or from actual playtests. Here is one among many such comments:
https://steamcommunity.com/app/1371580/ ... 665312335/
Solved wrote:

How do people call this a actual game?

It's literally just as bad as any other survival game , cause chinese developers think drip feeding content and grinding is something that qualifies in their eyes as great and fun mechanics as gameplay ...

Do people really enjoy this constant boring grind?

I thought ah i can get slaves to i don't need to grind and maybe have fun in a survival game for once and build a empire?

Ah wait, nope i need to grind just another 100 hours to get something self efficient going ah great gameplay and content!

Want one slave? Ah just have to kill 400 rabbits for raw meat so he want's join me!

You know the entire thing wrong with the survival genre?

It's called phasing as in getting things done faster and have fun, getting to any end-game content requires your real life to be sucked away for the next decade and i always laugh when they show up trailers of only the end-game content but not the boring shit in between it when that is 99% of what you do up to that point.

Anyways this was my personal rant and this is the last survival game i will touch.
I am glad that he zeroes in on the Chinese problem. This isn't a game design issue. I mean it is a game design issue as most of these games have this problem for reasons I have analyzed in extreme depth (because they expect you to play 24/7), but the Chinese take it to a whole other level because of their RACE. This is above all a RACE issue to the point where it makes little sense to bother with Chinese games, in these genres at least, if you aren't Chinese.
Other issues I have with the game have to do with the aesthetics. It's a generic mix of Chinese and European elements; the armors, the castles etc. I would much rather have it fully Chinese than this half-assed uninspired shit. Technically, however, the engine and graphics look great for the genre, if the trailers are to be believed. And moreover the combat looks much less jankier than
LiF
's. On the other hand,
LiF
's seminal terraforming seems gone.
Here are some more details:
https://steamcommunity.com/games/137158 ... 4907571096
Angela Game wrote:Myth of Empires will be available on Steam Early Access from 18th November at 2 am PST, with a special 10% launch discount! (Price equivalent to 29.99USD before discount, and the price will be optimized for different regions as well.)

We invite our players into a realistic and beautiful, yet merciless world set in ancient Asia, where they will aim to unite the world through alliances or conquer it all by force. Players will be able to switch between PvE and PvP servers - so-called "counties" - which are linked to one main server to wage global war or unite players from all over the world.

Key features available in the Early Access:

● Brave an unforgiving world filled with bandits, wild animals, and hostile players. Stave off hunger with meat collected through hunting, and collect resources from the world to build your fort.
● New environments: Snowy mountains, deserts, swamps, caves, and an all-new weather system.
● Engage enemies in intense, tactical combat. Control the direction of your strikes to maximize their impact and damage.
● Craft dozens of different kinds of weapons and armor of different tiers to help you in battle. Make swords, spears, halberds, axes, throwing weapons, crossbows, bows, shields, and more!
● New animals: Elephants, rhinos, crocodiles, butterflies, fish, and more.
● Construct your very own customized structures piece by piece, and build siege weapons including ballistas, catapults, trebuchets and siege ladders to wreak havoc upon enemy fortresses.
● Recruit NPCs through peaceful means or by force and have them collect resources, craft items, hunt, or fight alongside you. Tame horses that you can ride into battle, or breed them to make horses with attributes more suited to your needs.
● PVE and PVP servers will be available in Asia, North America, and Europe.
● A robust guild system allows players to form factions with their friends. Work together to fend off enemy attacks, conquer your server, and reign supreme!
● New gameplay and content: County, province and fortress siege battles, as well as improved voice-chat, a new trade system, and character voices.
Btw I am not even sure if this is FP4X or just a survival-builder. The way they talk about "conquering the world" it sounds like FP4X, but maybe by "world" they mean "your server".
So all in all, I have to say I am sceptical about the game. Recruiting NPC armies IS the next step in the genre. There's no other way to have epic battles, because you will never get 20,000 players to co-operate. So if you want real-life-sized battles you NEED NPC armies. And it's also best if the boring jobs are done by NPCs. At the start of the game you want the players to cut wood and hunt, etc., because it's fun at the start, but by the midgame you want these tasks "automated" by NPCs, and it seems like this game will allow that.
However, it does sound like the Chinese will ruin this game and concept too with their brainless grinding obsession. So I can't say I am excited to try their game out and be disappointed once more.
That said, if someone else takes the initiative to start a team, I'll probably jump in too if there's enough interest. What qualifies as enough interest? I dunno. A bunch of people I guess. More than 4-5 maybe? But I want it to be people who play these games. Because a bunch of people post in these threads that they will play, and never will. So I don't count them as players. I know that they mean well, but when you post in game after game that you will play, and then you don't, at some point you just need to stop posting because there's no point to it.
Rant over. If someone is super-excited about this, and wants to lead our team, start a thread in the Online forum and we'll take it from there. Otherwise I'll wait for reviews, and if they are good I'll play the next wipe.