Official page:
https://robertsspaceindustries.com/pled ... ir/Corsair
Drake wrote:Heed the call of uncharted space and harness the spirit of exploration with the Drake Corsair, a worthy companion, supporting you in battle, discovery, and delivery, wherever the winds of adventure may steer you.
https://www.reddit.com/r/starcitizen/co ... &context=3
SmoothOperator89 wrote:It's $215 now. I could see them bumping it up by $25 or $35 to an even $240 or $250. That being said, they'll often soften a price increase with a Warbond sale at the previous price, meaning if you aren't paying store credit, you'll be able to avoid the increase or at least most of it.
You can't buy it now, but it will be available at the expo that's coming up in November. It has 4 beds and can carry ground vehicles apparently up to the size of the Ursa, which is also great for exploration as it can take the entire crew. So it sounds like the ideal mid-size exploration ship. Problem is, there's not much left for us to explore in Stanton currently, but in Pyro there should be many more opportunities, considering there'll be only one landing zone and six planets. If Pyro was releasing soon, I'd buy this, but who knows when it may come with all the delays. Earlier I could imagine would be Easter.
That said, if anyone is thinking about spending some real cashmoney on the game, this ship would be a good addition to our fleet considering Adjudicator and ysignal will have four Spirits between them, and I have a Scorpius.
Comparative sizes of all the Drake ships:
https://twitter.com/lundfoci/status/1113424628846723075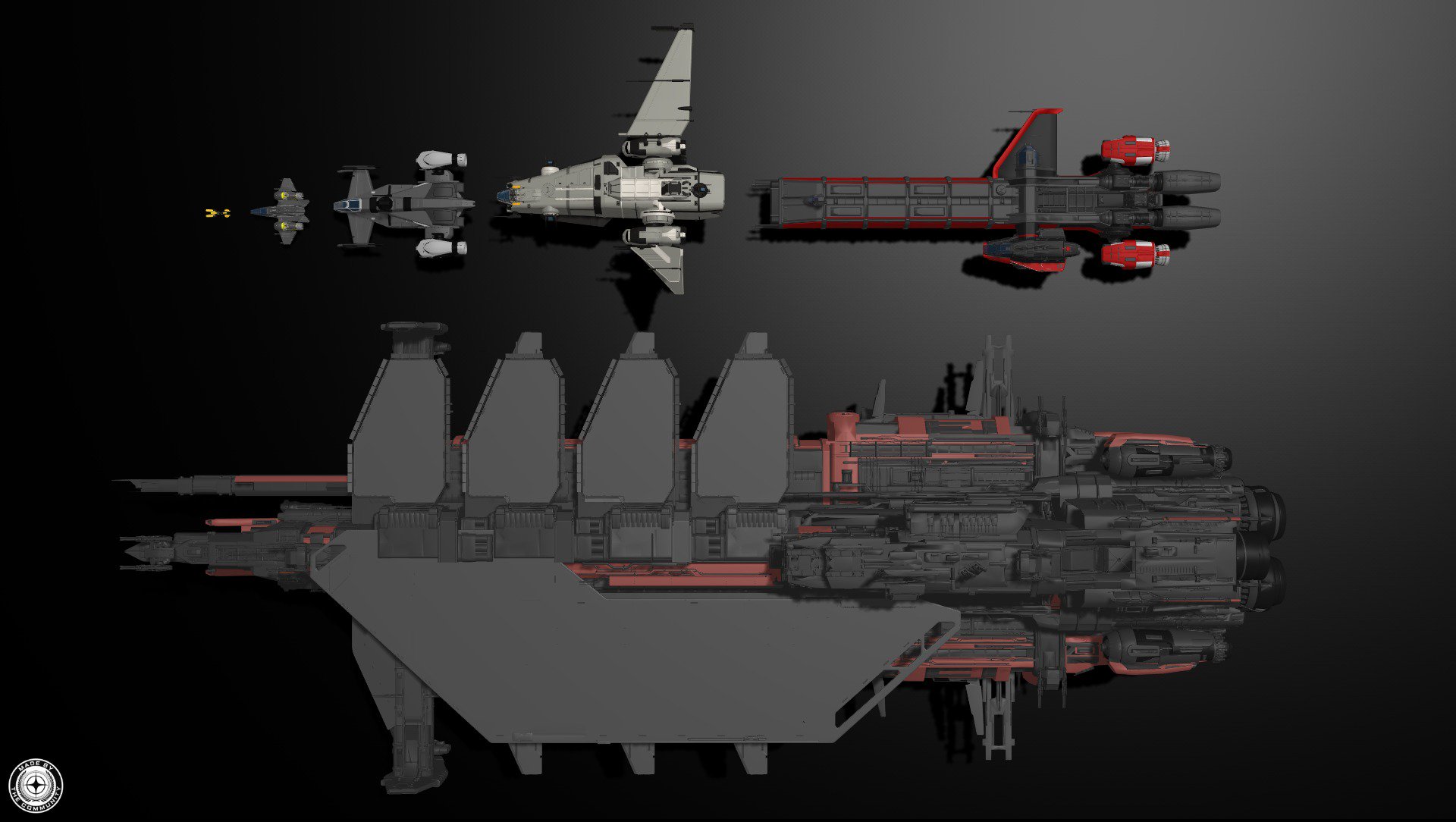 The massive one is the
Drake Kraken
capital ship.
If you're considering buying a Corsair, use this thread to discuss it.