Opera GX, a gaming-focused browser from Opera, is now in Early Access
https://www.neogaf.com/threads/opera-gx ... s.1486504/
Bullet Club wrote:

https://www.opera.com/gx#gaming-browser

GX Control: You can monitor and limit how much CPU and RAM the browser uses, with both soft (e.g if you're streaming something it might go slightly higher) and hard limits.

It has Twitch to tell you when your followed streamers are live (similar to how Opera includes a little side panel for various messaging services)

It has "GX Corner", a special page that aggregates gaming news and sales.

Special sound effects, designed by the band behind the soundtrack for Gris (which are toggleable)

The accent colour is fully customisable, with Razer Chroma support

[soon] You'll be able to see videos (e.g walkthroughs, footage and so on), overlaid picture-in-picture over a game you're playing.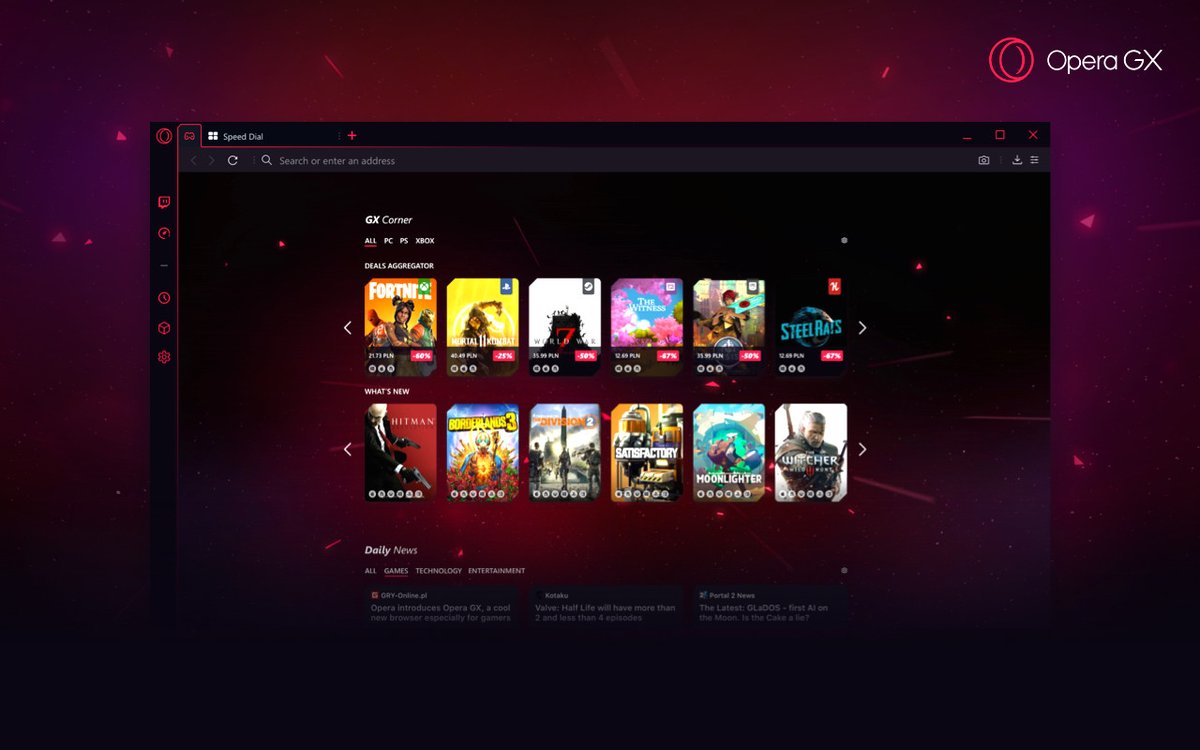 Opera GX GAMING BROWSER | Opera for Computers | Opera
https://www.youtube.com/watch?v=Uv-jwjKxZsk
Looks neat af! It's out now in beta. If anyone tries it out, report back.