I posted a scathing review of TaleSpire on Steam, which isn't really a review but just a rant against the management policies of the bearded Norwegian weirdos who develop the program. It is partly an outburst against the terrible way they have treated me, and partly a reverse-psychology gambit to get them to do the right moves before Menyr [
>
] destroys everything they have built. To be clear, Menyr will win whatever the TaleSpire team does, or if not Menyr then another first-person VTT. But there might be still a future for TaleSpire as an old-school retro-aesthetic 3D VTT if the devs MANAGE TO MAKE THE RIGHT MOVES, and, if they pull it off, I'd like to keep running the odd campaign on their program forever.
What I am saying is that none of my savage criticisms will affect our
West Marches
campaign. I already have all the assets I need for it, so it's going ahead no matter what. What's at stake here are further campaigns in the engine, and the rant below is my attempt to get the devs to wake up and make the right moves. For that reason, I ask everyone who likes TaleSpire to upvote my review because the fanbase will downvote the hell out of it to bury it, and then the devs might not see it.
And before I give you my rant, have an insane TaleSpire pic to reassure you that this thing is the best thing ever and we'll soon be playing one of the best games ever in it:
https://twitter.com/juanjoharo/status/1 ... 7177055233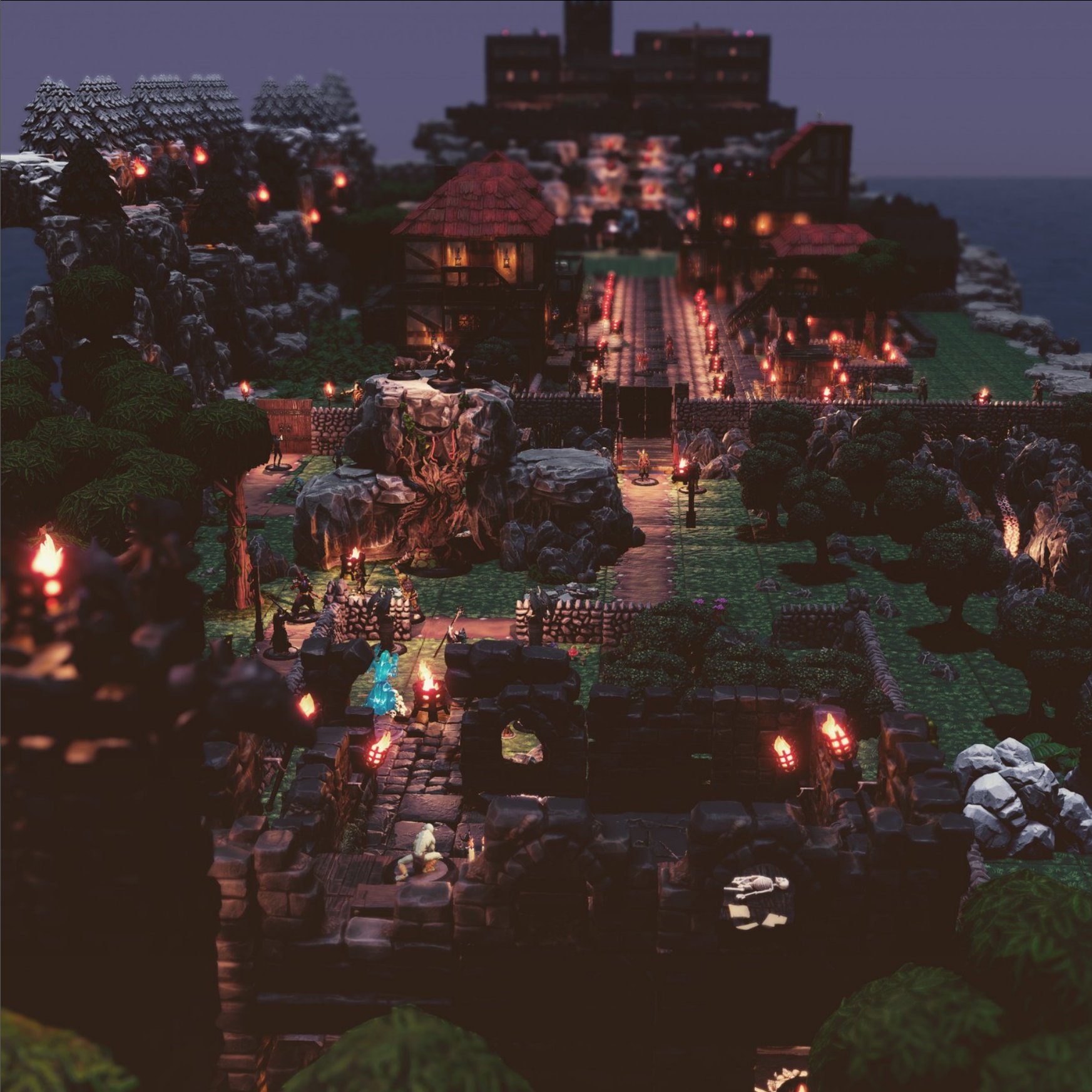 Look at how SOLID that ghoul down towards the bottom looks (this is a high-res pic so enlarge it to see the detail). There's really no other videogame that looks like TaleSpire, and when you see what it looks like when entire castles with THOUSANDS of units on it are depicted you'll lose your shit and understand why it's 2021 GOTY.
With all that out of the way, here's my rant, and let me say in advance that I appreciate your upvote, and the project will appreciate it too:
https://steamcommunity.com/id/icycalm/r ... ded/720620