We are playing on the 1st edition of the setting, NOT the secound one. Why? Because it has a ton of great adventures for it, and we want to have those available to choose from too. Above all, there is a trilogy of adventures, written concurrently with a trilogy of awesome bestselling novels that share the same plot, with which the world moves from the 1st to the 2nd edition, so until you guys play these, we will remain in the 1st edition of the setting, whose boxed set cover looks like this:
and whose contents look like this: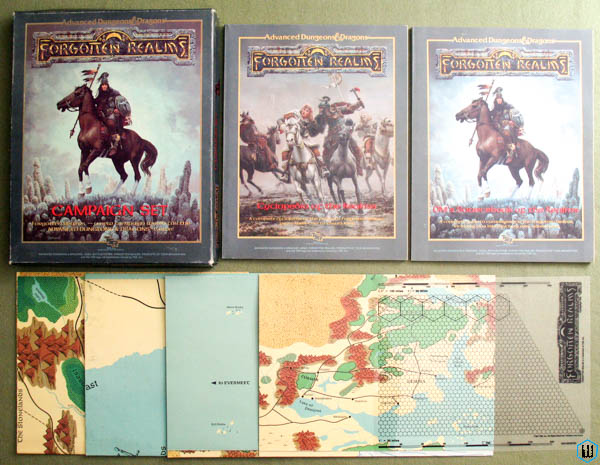 These contents are in the 22GB torrent I am downloading, but if anyone can find them elsewhere before the file is down on my computer, link them here and I'll tell you what it's okay for you to read.