http://www.asmodee-digital.com/en/terraforming-mars/
https://store.steampowered.com/app/8002 ... ming_Mars/
Steam wrote:The taming of the Red Planet has begun! Corporations are competing to transform Mars into a habitable planet by spending vast resources and using innovative technology to raise temperature, create a breathable atmosphere, and make oceans of water.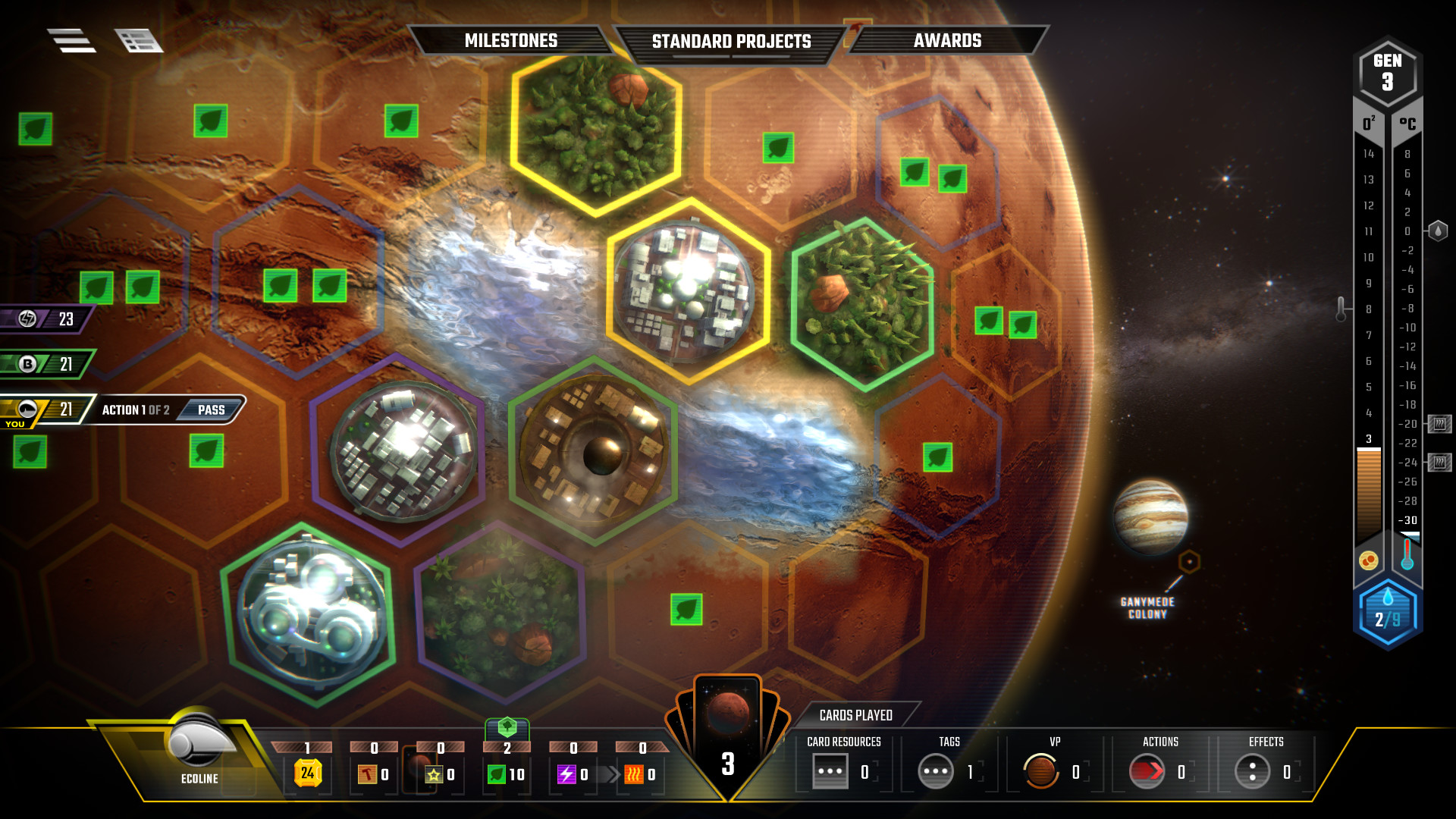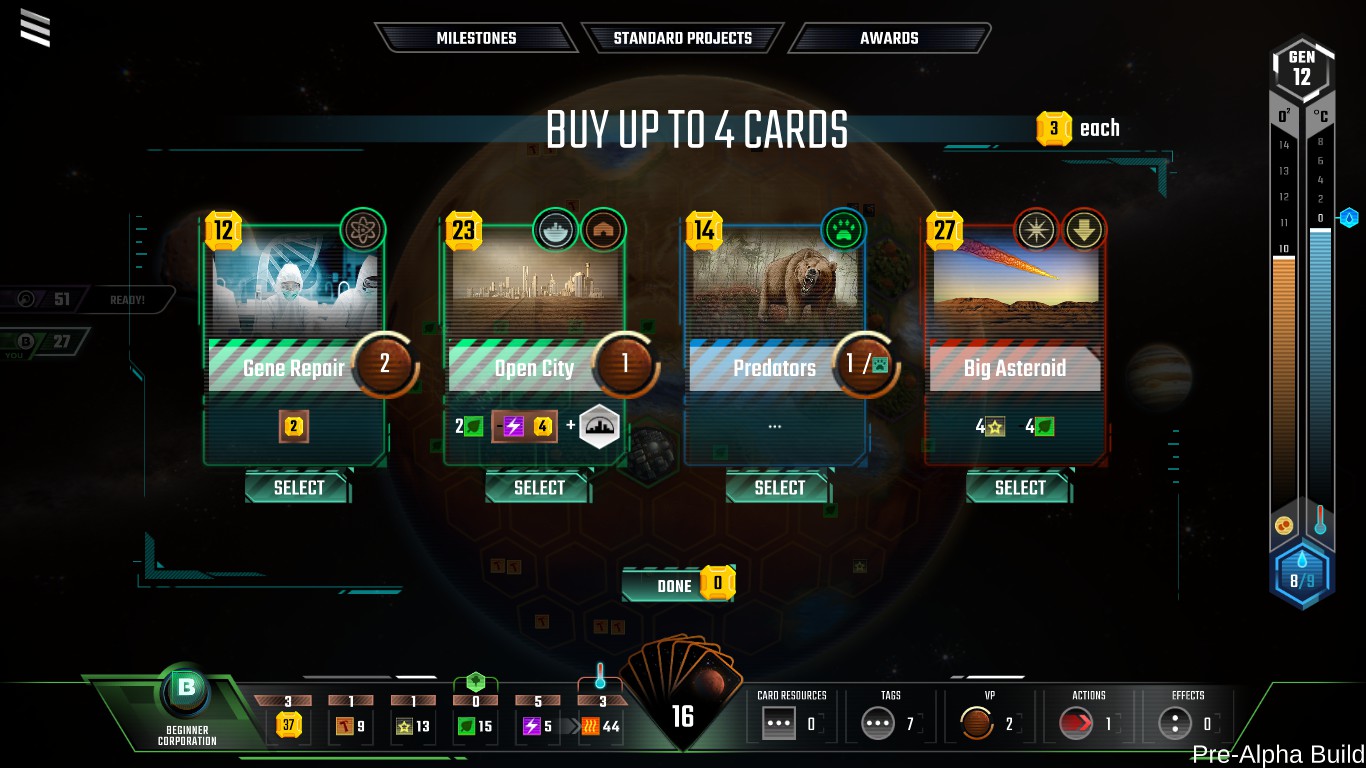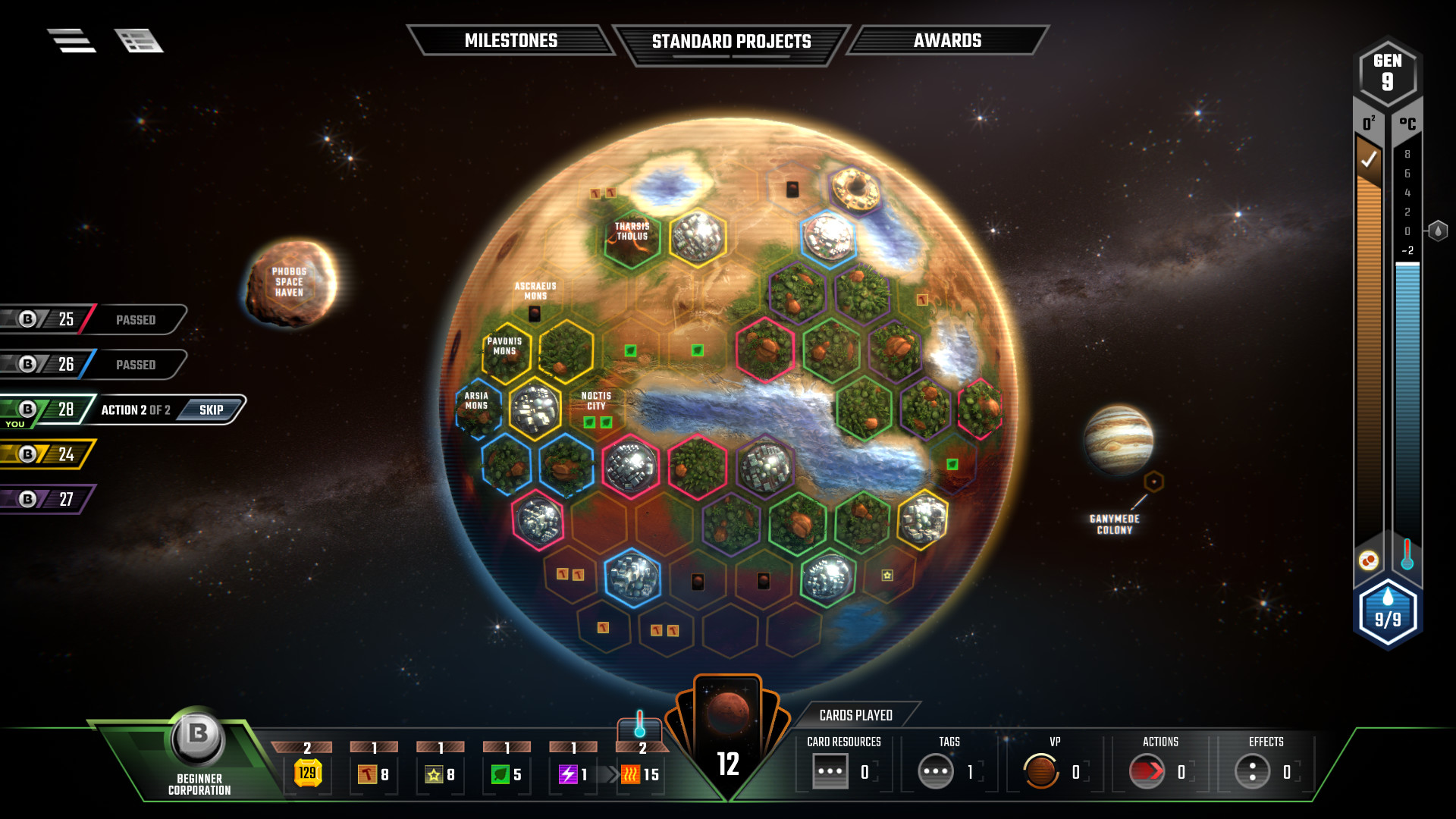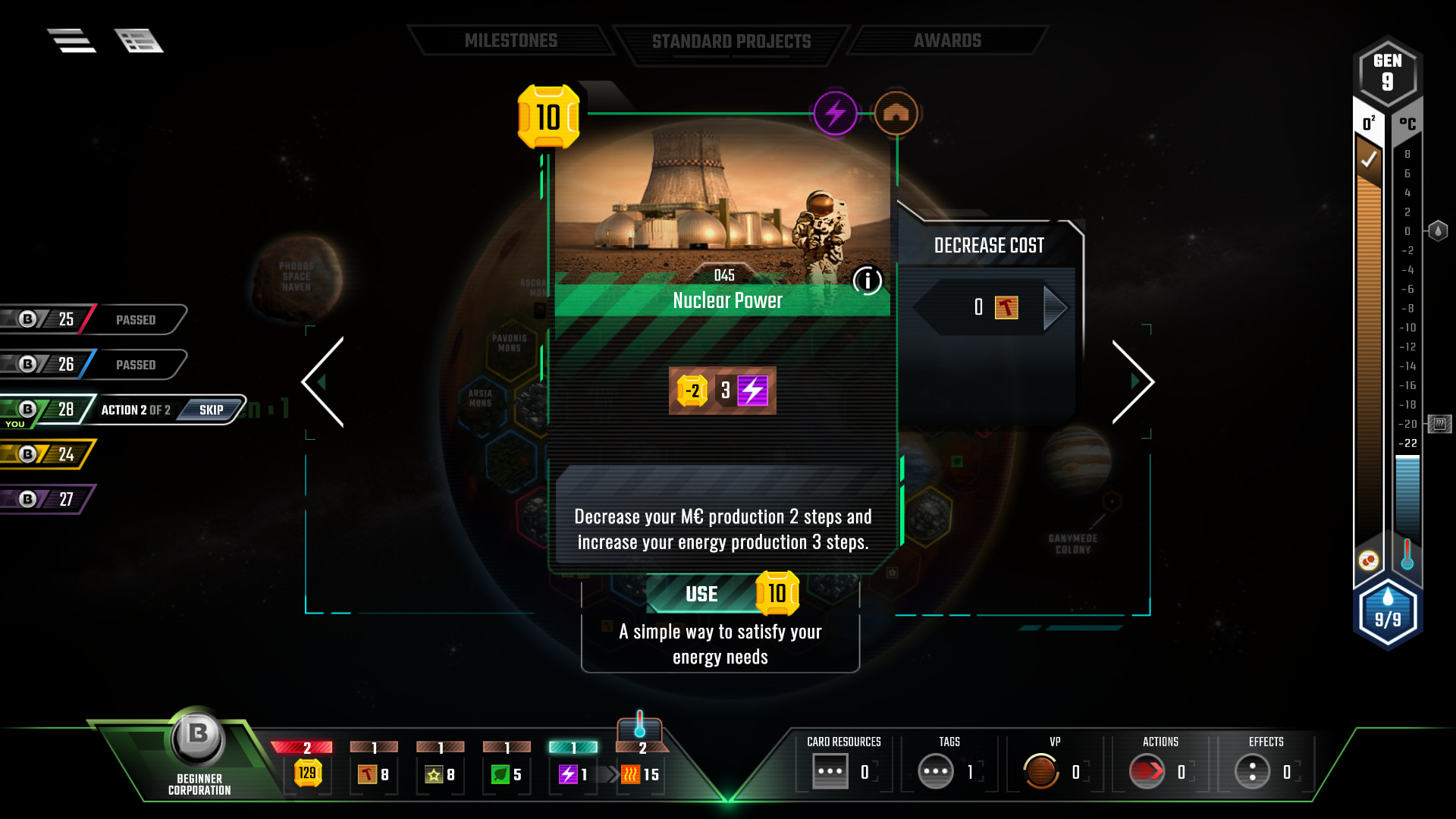 Gameplay reveal EN
https://www.youtube.com/watch?v=Fn94JZxWPMg
In terms of graphics, music and atmosphere it looks great, but in terms of complexity I doubt it will be above the similarly mediocre
Offworld Trading Company
since it comes from a board game. But maybe it will shine as a quick multiplayer game.
"3rd Quarter 2018." I.e. it should be out by tomorrow. Since it's obviously going to miss that, I put it down as TBA 2018.