http://redbluegames.com/games/sparklite/
https://store.steampowered.com/app/943140/Sparklite/
Red Blue Games wrote:

Sparklite

is a roguelite brawler-adventure. Using an arsenal of gadgets, guns, and gear, they will battle foes in top-down action combat, solve puzzles, and explore dangerous corners of the world in search of missing gyrocopter parts in an effort to save the Sparklite.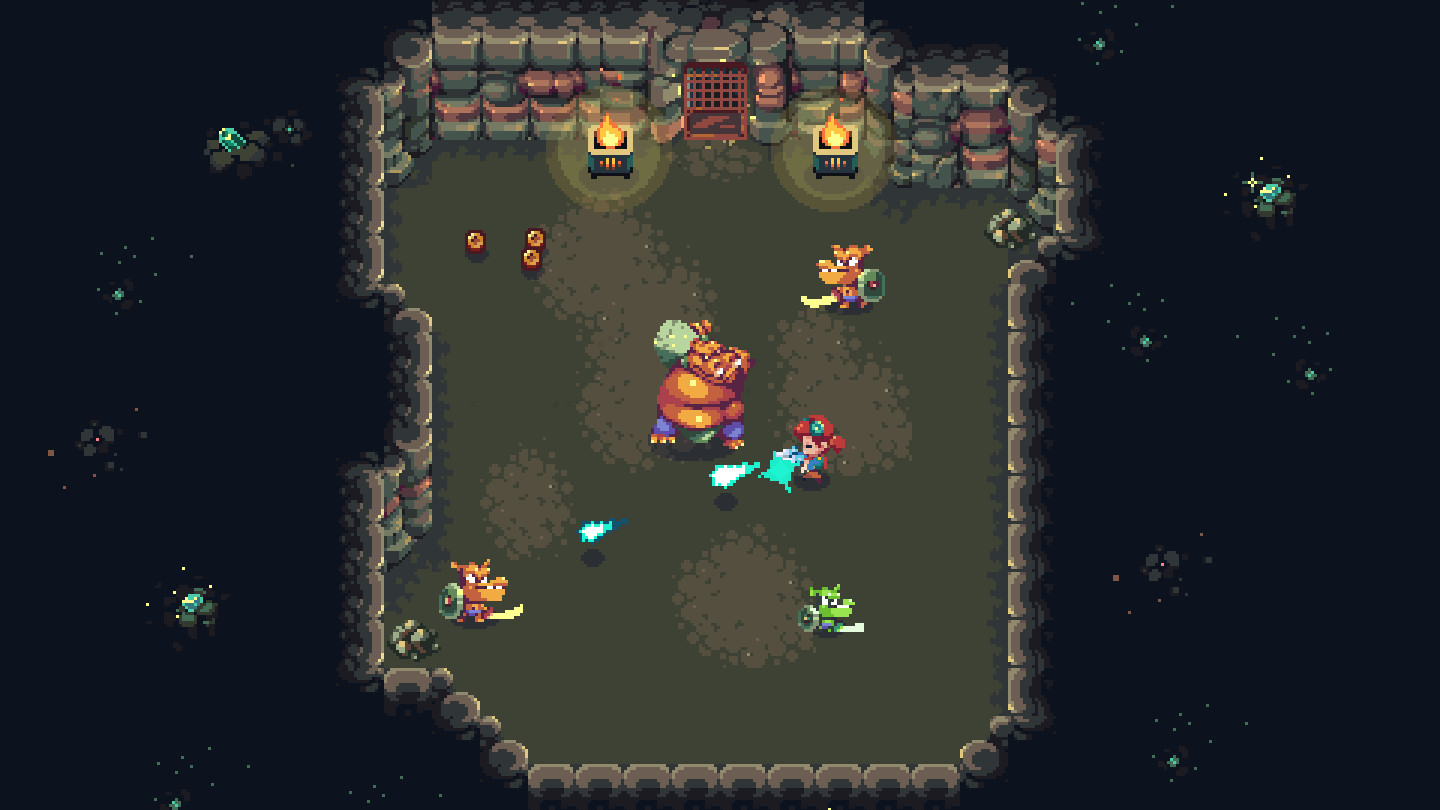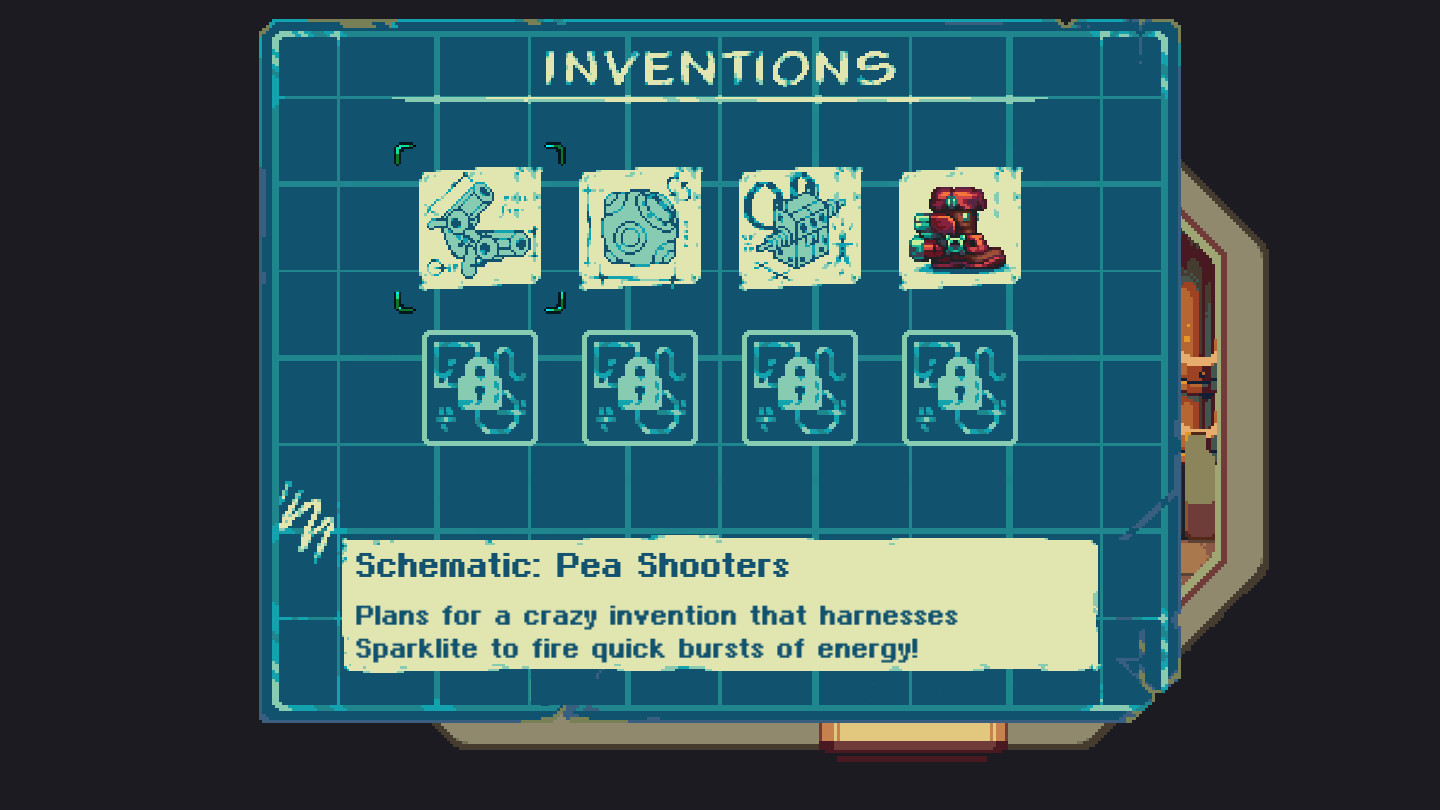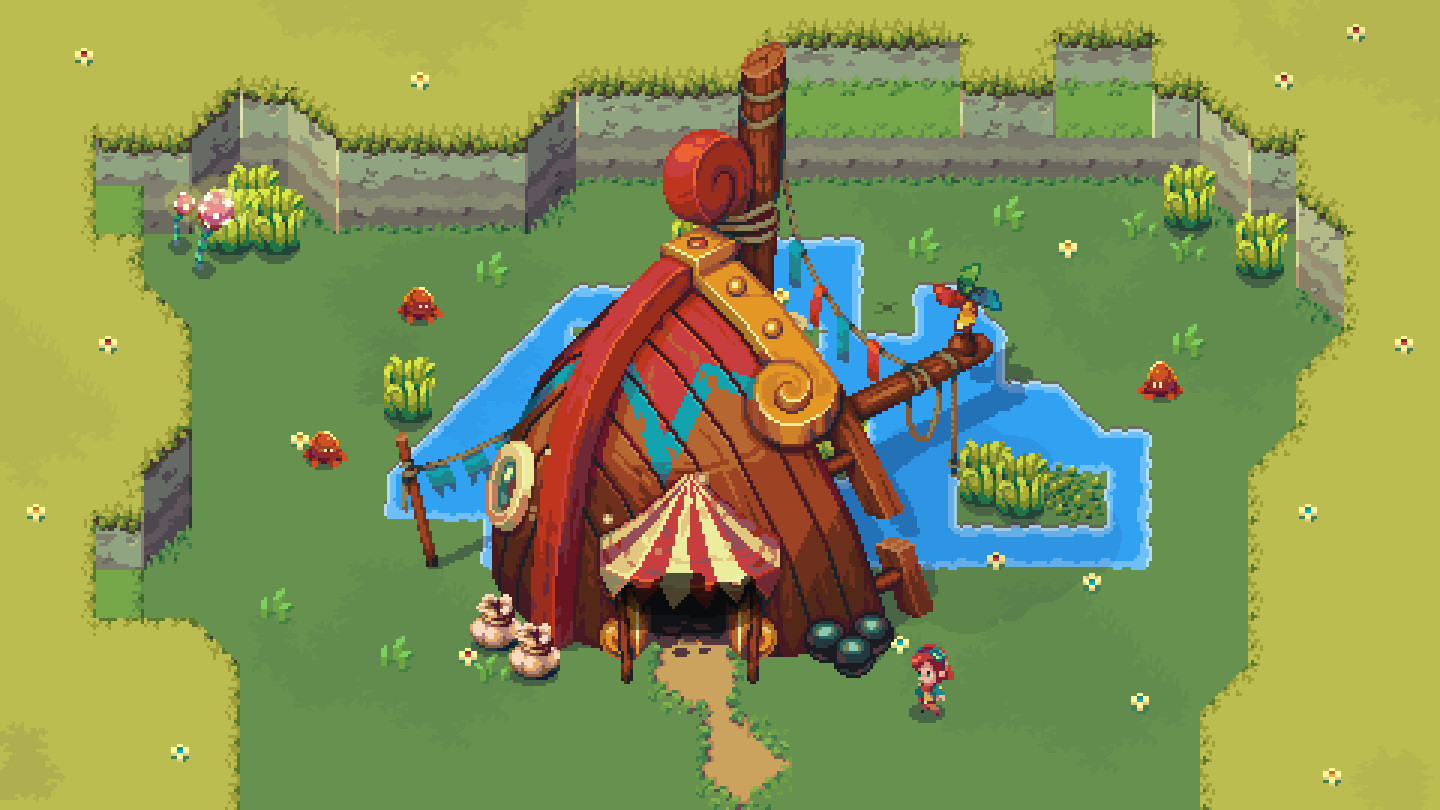 Teaser:
https://www.youtube.com/watch?v=bQhWqDvPls0
The official site says it's also coming to "consoles", but they don't mention which, so I used the [VAR] tag for those versions.
Coming "Fall 2019".