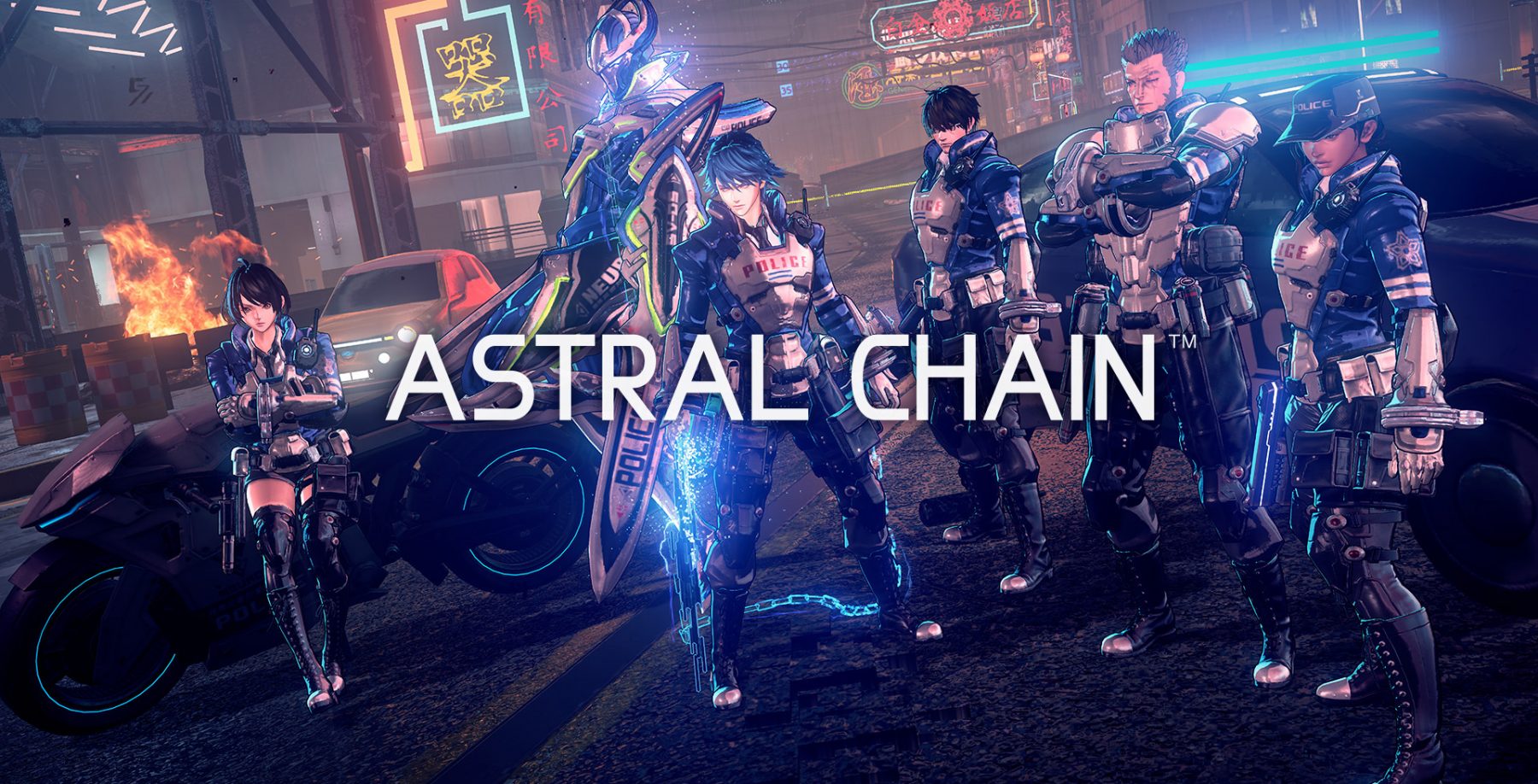 https://www.platinumgames.com/games/astral-chain
Platinum Games wrote:The Ark: A massive, prosperous, multicultural city. But disaster strikes when mysterious dimensional gates appear, bringing dangerous alien creatures to the Ark to attack the people and corrupt the land. The Ark police form a special task force, known as Neuron, to face the alien threat head-on.

Humanity's last chance against invasion is a special living weapon called the Legion. As a rookie Neuron officer, you and your Legion will work together to solve cases and save humankind.

ASTRAL CHAIN gives you full control over two characters at once for thrilling Synergetic Action, courtesy of PlatinumGames. Switch between several Legion types and skills to save the world your way.

ASTRAL CHAIN features character designs by the acclaimed mangaka Masakazu Katsura (ZETMAN, Video Girl Ai), and marks the directorial debut of PlatinumGames' Takahisa Taura (designer of NieR:Automata). Hideki Kamiya, director of Bayonetta and writer/supervisor of Bayonetta 2, provides supervision.
It's disappointing it's only on the Switch and I was hoping with the two characters there would be some type of co-op. Nonetheless, it looks good. It has the free roaming from
Automata
, what looks to be combat straight out of
Bayonetta
, and being able to control two characters at once in a brawler should prove to be interesting.
Announcement Trailer - Nintendo Switch:
https://www.youtube.com/watch?v=brmmV3g4qqo
August 30.