Going by the unimaginative title you'd think this game was being made by one of those developers that keep churning out games on Steam with "simulator" in the title, but this is actually the next title from Polish studio CreativeForge that has given us
Ancient Space
,
Hard West
, and most recently
Phantom Doctrine
, all of them solid titles in concept, if perhaps not always in execution. So their latest effort is worth the benefit of the doubt, if nothing else.
http://www.creativeforge.pl/
https://store.steampowered.com/app/1021 ... _Survival/
CreativeForge Games wrote:In Aircraft Carrier Survival you assume command of huge transport vessels in the setting of World War II, ones that outmatched even the fiercest battleships in size. This simulator challenges the player's quick wit and management skills as a means to ensure the survival of an imposing aircraft carrier in the strain of combat action and time spent in the treacherous sea.

The aircraft carrier is the central vessel of any respectable military fleet. As you take charge of this flagship's crew during the time of humanity's most dreadful conflict, you will face a number of challenges:

– fire outbreaks,

– torpedo strikes,

– hull flooding,

– enemy bombardment,

– airstrikes,

– suicide attacks from enemy planes,

– sabotage,

– mutinies,

– mental breakdowns among crew members.

Aircraft Carrier Survival features a number of missions types with different objectives you have to complete as you protect your vessel, and its crew, from the threats listed above. These include:

– surviving in battle while offering support to an air force,

– recruiting adequate people for your vessel,

– restoring the morale of a shaken crew.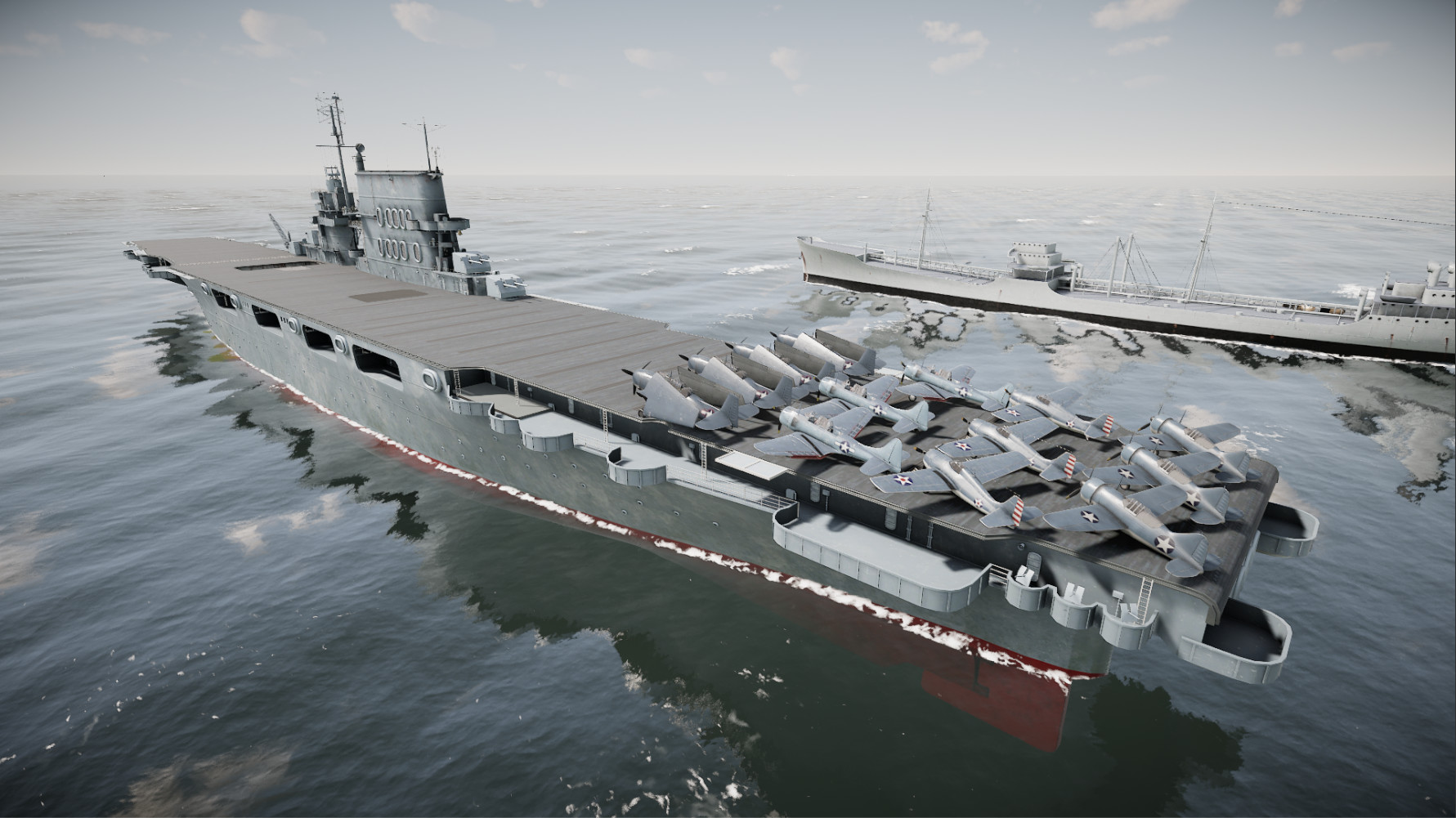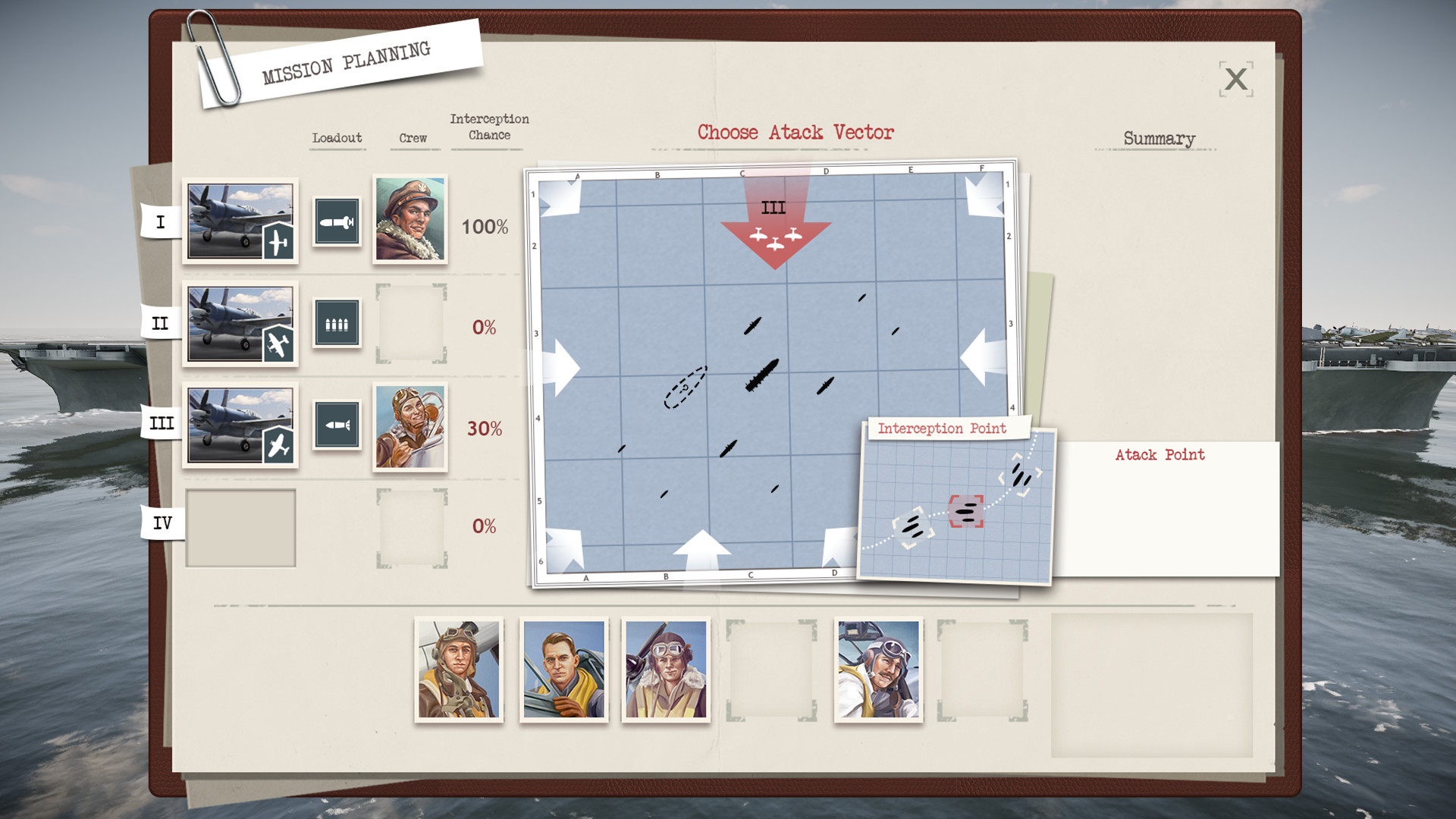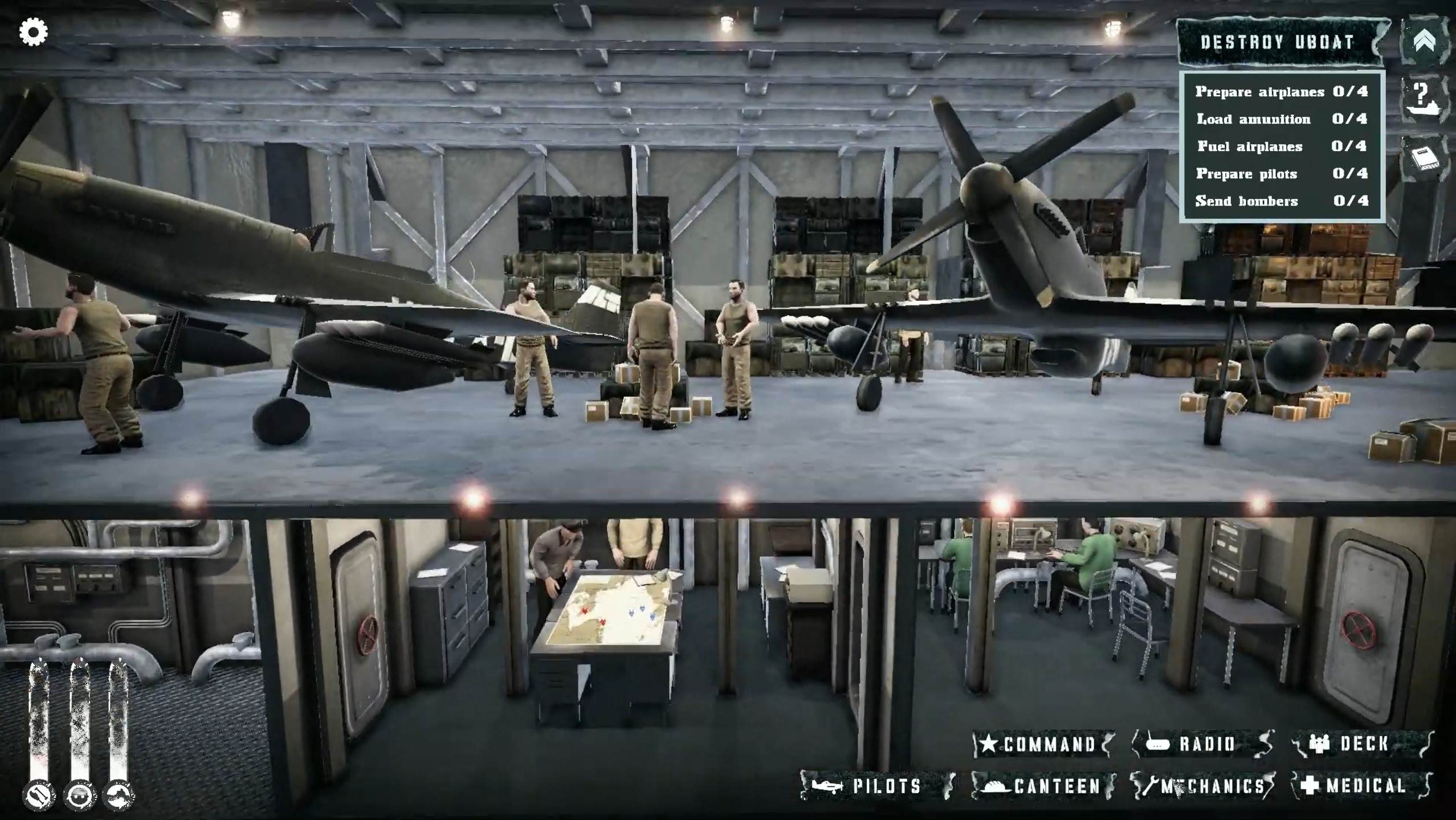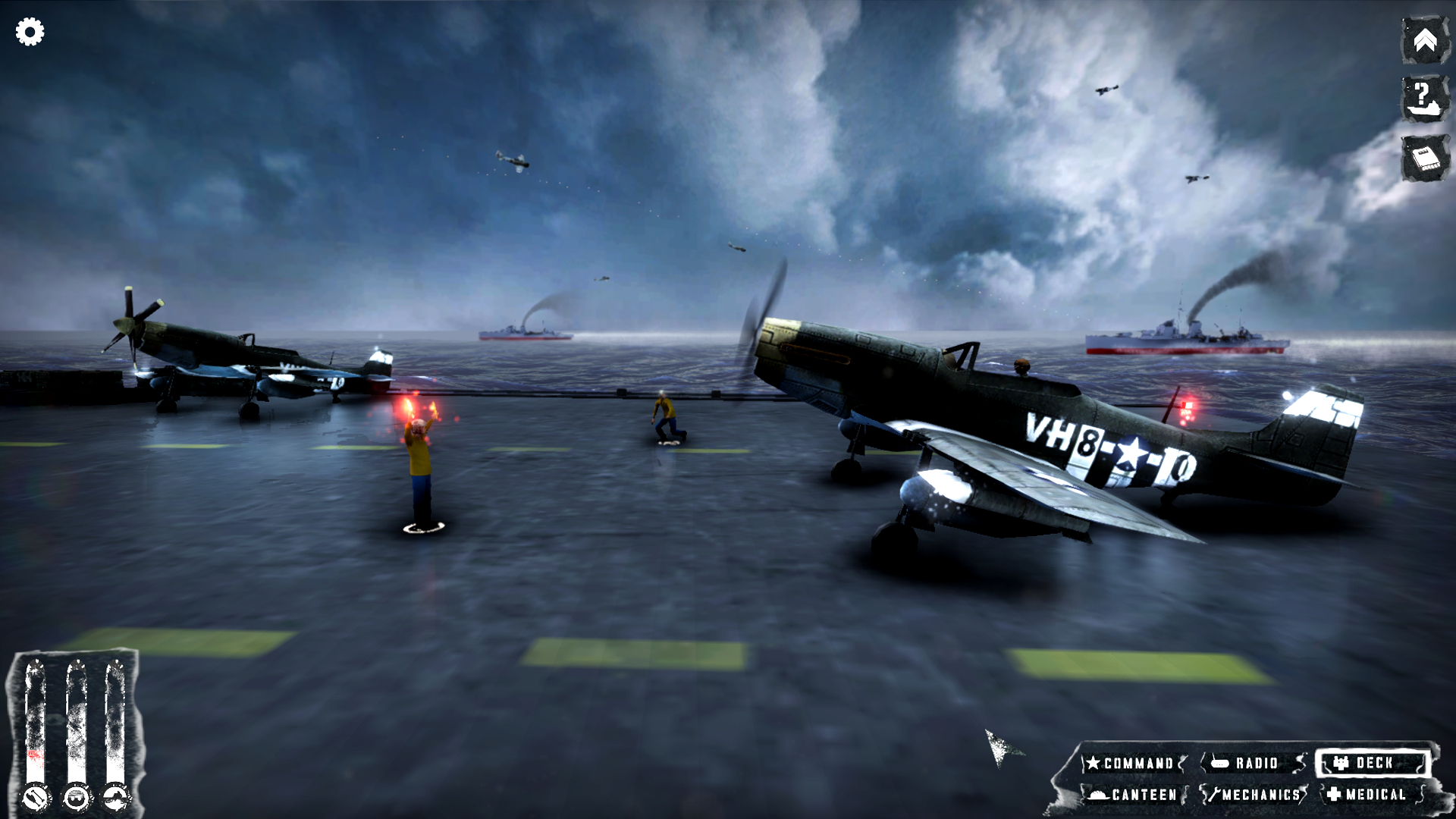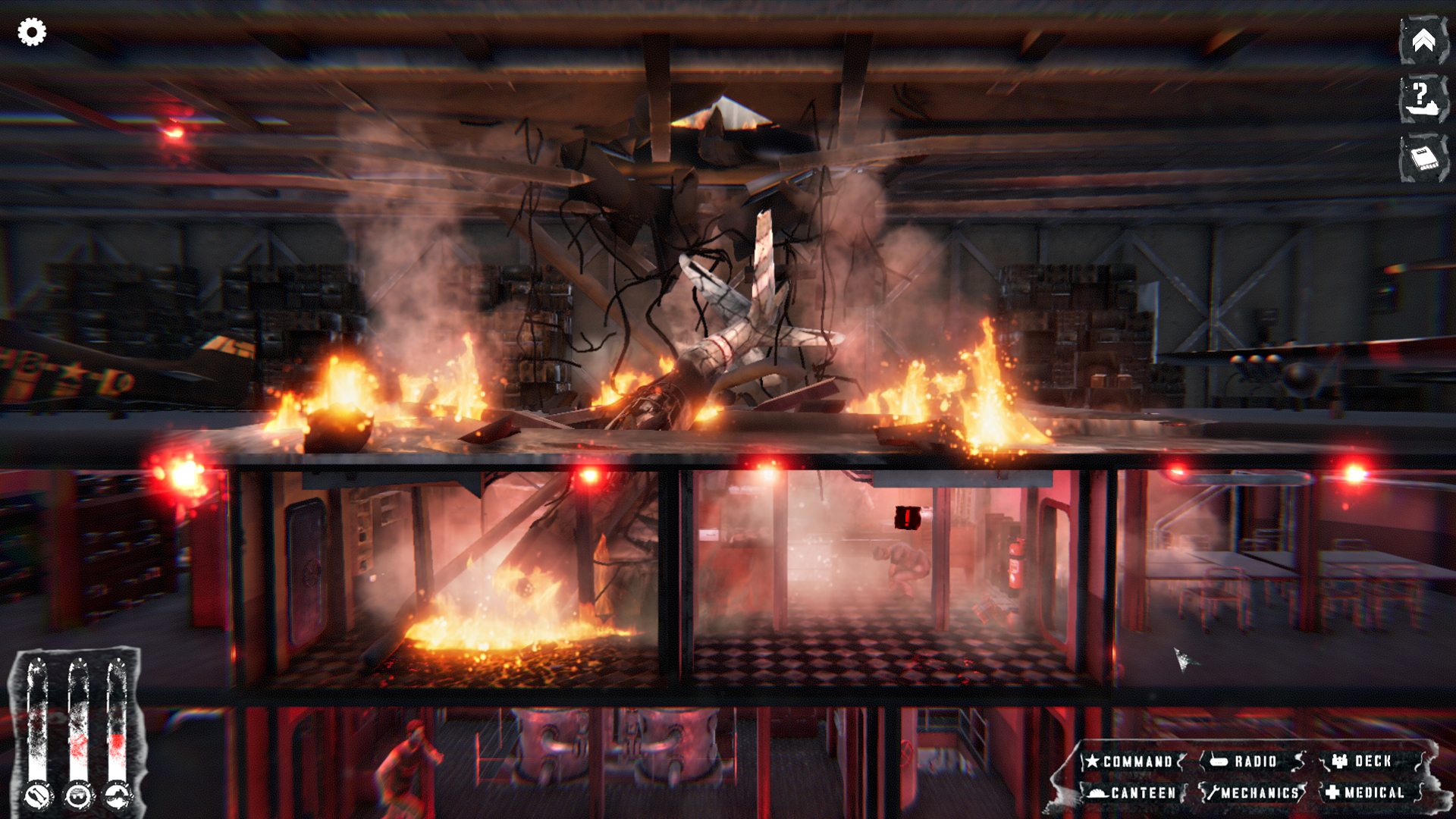 Trailer:
https://www.youtube.com/watch?v=Nv6C944Cr9Y
Q2 2020.