https://www.wired.com/story/exclusive-s ... QtvM5Li8Ag


Peter Rubin wrote:Mark Cerny would like to get one thing out of the way right now: The videogame console that Sony has spent the past four years building is no mere upgrade.


Reading the article from Wired helps me not feel so bad for not currently owning a PS4. The PS5 will be backwards compatible with PS4 and PS4 VR.

All of the other changes currently announced including Solid State Drives sound awesome, too. I can't wait to see what other cool features they are adding, and what kinds of games developers are making for the system.




http://shiftup.co.kr/EVE/

https://techraptor.net/content/project- ... d-consoles


Robert N. Adams wrote:South Korean-based developer Shift Up has announced Project EVE, an upcoming Action RPG created in Unreal Engine 4. This brand-new game that's in the works has been announced for the PC, Xbox One, and PlayStation 4. The announcement of this new game is a little light on the details, but we can say one thing for certain: it looks absolutely gorgeous.

South Korean-based developer Shift Up has announced Project EVE, an upcoming Action RPG created in Unreal Engine 4. This brand-new game that's in the works has been announced for the PC, Xbox One, and PlayStation 4. The announcement of this new game is a little light on the details, but we can say one thing for certain: it looks absolutely gorgeous.

The trailer opens with a broad look over a wasteland before a drop pod impacts the surface from space. The pod has "The Wave for Mankind" emblazoned on its side. A stunningly beautiful woman wearing the world's most impractical survival suit steps out and takes a look at the carnage. Dead bodies linger in the area along with burning wreckage of what looks like a spaceship. The camera focuses on this mysterious woman and she speaks a few lines of dialogue. While the dialogue is in Korean, the developers have helpfully included English captions.

70 years from first "Dive"

We finally became the first survivors.

Now, it's time to get Earth back.

It certainly makes for an interesting premise, although all we have to go on is a generic story idea and a very nice establishing shot of the scenery.

GamesInsiders reports that this certainly isn't the first game made by the company; Shift Up has also done work on the popular mobile game Destiny Child. Their website indicates that they are concurrently developing another project called NIKKE: Goddess of Victory. This latter title also seems to be geared towards the mobile market, so it looks like Project EVE is going to be the company's first title coming to PC and modern consoles.

Unfortunately, we don't have much more in the way of details for Project EVE beyond the announcement and the trailer. Hopefully, we'll find out some more substantial details about this game in the coming months.


The main character looks good, I hope it turns out well.

Teaser Trailer 4K 60fps: https://www.youtube.com/watch?v=vLsSuuSAIys

TBA.




https://swninfo.success-corp.co.jp/swit ... index.html

https://gematsu.com/2019/01/umihara-kaw ... ite-opened


Sal Romano wrote:Success Corporation has launched the official website for Umihara Kawase Fresh!.

Here is an overview of the game's story and "Surface" world, via the website:

Story

Kawase is a wandering chef in the magical world of Michelana. This time she ended up in a remote town called "Kingness," where she starts working for a hamburger restaurant called "Tadaima Tavern."

For the time being, Umihara Kawase seems set on helping out Tadaima Tavern. Why? Because Kingness is the spitting image of a town that always appears in her dreams…

There are mysterious things for sure. But since talking about them might make people look at her funny, it seems like she will keep them to herself.

World: The Surface

The area where Tadaima Tavern is located. All sorts of people live here. If you head to the sky, there are gates protected by guards.

Umihara Kawase Fresh! is due out for Switch in 2019. It will feature Japanese, English, and Chinese language options. In Japan, it will be released both physically and digitally for 5,800 yen, while in the west it will be released digitally.


I've played the first two games and they were okay. The main charm of the games come from the grappling hook mechanics, which are fun and challenging to figure out, but they fall flat when it comes to the environments, everything just looks bland and unfinished. The environments in this new game look relatively better though.

Play footage: https://www.youtube.com/watch?v=smSXLiLGRDE

April 25.




https://news.ea.com/press-release/archi ... mber-15-20


Respawn Entertainment wrote:REDWOOD CITY, Calif.--(BUSINESS WIRE)--During a panel today at Star Wars™ Celebration in Chicago, Respawn Entertainment, a studio of Electronic Arts (NASDAQ:EA), announced that Star Wars Jedi: Fallen Order ™, a new third-person action adventure game, will launch on November 15, 2019 on Xbox One, PlayStation®4 and PC via Origin™. The game will feature an authentic story set shortly after the events of Star Wars: Revenge of the Sith™, when the Jedi have fallen. Fans will play as a young Padawan named Cal Kestis, brought to life by Cameron Monaghan (Shameless, Gotham), who has survived Order 66, the Emperor's secret decree to eliminate all Jedi. Players must pick up the pieces of Cal's shattered past to complete his training and master the art of the iconic lightsaber - all while staying one step ahead of the Empire and its deadly Inquisitors.

"Many Star Wars fans, ourselves included, are really interested in the dark times, so we wanted to explore that mysterious, dangerous period," said Stig Asmussen, Game Director, Respawn Entertainment. "The team at Lucasfilm have been amazing collaborators, helping us explore and further develop this part of the timeline where the Empire is at the height of its power and any remaining Jedi are in hiding. Within this narrative, we've crafted a game with intense, yet thoughtful and fun melee combat using the lightsaber and Force powers, allowing anyone to fulfill their Jedi fantasy."

"When Respawn approached us with the idea for this game, we were immediately supportive. A single player, story-driven title in the Star Wars universe was exactly what we were looking for, and we know the fans have been eager for one, as well," said Steve Blank, Director, Franchise Content & Strategy, Lucasfilm Story Group. "Focusing on Cal stepping back into the shoes of a Jedi post Order 66 opens up a lot of gameplay opportunities and rich story threads to develop for this new character and his backstory."

Players will meet Cal on Bracca, a brand-new Star Wars planet and one of several new locations introduced in the game. Cal is hiding from the Empire in plain sight but is forced to go on the run when he exposes his Force powers. Along the way, Cal will make new friends, like his mysterious companion Cere, as well as run into some familiar faces, all while being accompanied by his faithful droid BD-1. Cal's flight from the Empire is made even more dangerous as he is being pursued by the Second Sister, one of the Empire's elite Inquisitors, who seeks to hunt Cal down and extinguish this surviving Jedi. Assisting the Second Sister are the terrifying Purge Troopers, special Imperial forces trained to seek out Jedi and aid the Inquisitors in their dastardly work.

Star Wars Jedi: Fallen Order is designed with gameplay as a top priority in order to deliver the kind of intense Star Wars lightsaber battles that are seen in the films. Brought to life by Respawn, a studio known for high-quality games that are both visually beautiful and technically masterful, players will use their Jedi training to create different melee combinations with an innovative lightsaber combat system and Force abilities. Players will also use traversal and other platforming abilities to strategically overcome opponents and solve puzzles in their path across this galaxy-spanning adventure. Star Wars fans will recognize iconic locations, weapons, gear, and enemies, while also meeting a roster of fresh characters, locations, creatures, droids and adversaries new to Star Wars.

Star Wars Jedi: Fallen Order is available now for pre-order, and will offer fans unique cosmetic content. For more details, visit StarWarsJediFallenOrder.com.

For more information on Star Wars Jedi: Fallen Order, please follow the EA Star Wars channels on Twitter and Facebook, or visit

https://www.ea.com/games/starwars

.


The trailer looks decent, I'd be sold on the game if they can best the Jedi Knight games.

Official Reveal Trailer: https://www.youtube.com/watch?v=0GLbwkfhYZk

November 15.




https://www.allgamesdelta.net/2019/04/s ... coris.html


All Games Delta wrote:Bandai Namco Announces Sword Art Online: Alicization Lycoris for the PlayStation 4, Xbox One and Steam

Leading anime video game publisher and developer Bandai Namco Entertainment America announced Sword Art Online: Alicization Lycoris is coming to the Americas for the PlayStation 4 computer entertainment system, Xbox One, and PCs via Steam. Play as series protagonist, Kirito, and become immersed in the "Underworld," a mysterious virtual world set in the anime series' Alicization arc. Featuring epic battles, stunning JRPG visuals, and an expansive world to explore; Kirito's journey through the latest Sword Art Online game is ready to begin.

Following the events of the Sword Art Online: Alicization anime series, Sword Art Online: Alicization Lycoris finds Kirito in a mysterious but familiar virtual world, "Underworld," where A.I.s behave like humans. As players take control of Kirito, they will relive heart-pounding scenes from the series through intense combat. Players will also encounter fan favorite characters including Eugeo, Alice, Administrator, and many more. A wide world awaits Kirito and his friends in this exciting adaptation to the Sword Art Online: Alicization series.

"For the first time in a Sword Art Online video game, players will be able to faithfully follow the events of the anime series." said Jennifer Tsang, Brand Marketing Manager at BANDAI NAMCO Entertainment America Inc. "We look forward to players and fans experiencing the Alicization story arc as Kirito, uncovering the mysteries of Underworld, and making new friends along the way."

For more information about Sword Art Online: Alicization Lycoris and other titles from Bandai Namco Entertainment America, please visit: bandainamcoent.com


Announcement Trailer: https://www.youtube.com/watch?v=4eoutzF8K08



Release Date Trailer: https://www.youtube.com/watch?v=sKpo7MDMetM

May 24.






http://sakura-taisen.com/game/shin-sakura/

https://games.sega.com/sakurawars/

Project Sakura Wars Announced for PS4
https://www.allgamesdelta.net/2019/03/p ... r-ps4.html


All Games Delta wrote:Project Sakura Wars is headed to the West for the PlayStation 4 in Spring 2020!

One of SEGA's greatest franchises is set to take the West by storm when Project Sakura Wars (working title) launches for PlayStation®4 in North America and Europe in Spring 2020! A cultural phenomenon in Japan, the long-running series defined the JRPG/romance genre with its memorable characters, masterful writing, and sublime music. Now, a completely new entry is set to grace our shores.

The Combat Revues Are Going to War

The stage is set in a romanticized version of 1940s Imperial Tokyo. 10 years ago, a cataclysm resulted in the devastating loss of the Imperial Combat Revue of Tokyo, the capital's global defense force operating out of the Imperial Theater. The theater has since fallen on hard times and risks closure. As captain of the new Tokyo revue, it's up to you to mend the hearts of your troops and restore the Imperial Theater back to its former glory!

With its strong emphasis on character-driven storytelling and relationship building, fans will find plenty to love with Project Sakura Wars! Get your first look at the game by watching the announcement trailer.

Project Sakura Wars Features

•The Most Immersive Story Yet--During your adventure, you will be able to interact with a colorful cast of characters through the dynamic LIPS dialogue system, where what you say and how you say it has a profound impact on these relationships both off and on the battlefield.

• A Rewarding Battle System--Armed with powerful mechs known as "spiricle armor," the gameplay is augmented by a deep and robust combat system that takes full advantage of each squad member's unique abilities.

• An Eye-catching Anime Production--Complete with gorgeous animated sequences and dramatic character arcs, the story will leave you hungry for what happens next.

Project Sakura Wars will feature Japanese voice acting with subtitles in English, German, French, and Spanish. The official teaser site is now available at

games.sega.com/sakurawars

.


Announcement Trailer: https://www.youtube.com/watch?v=6YigjqimoKk

Releases Winter 2019 in Japan and Spring 2020 in the West.



Part II: https://www.patreon.com/posts/25591841


icycalm wrote:Frank Miller's

300

comic is not simply a novel copy-pasted over paintings. That would have been absurd, and precisely what I mean by "bastardization".


Part III: https://www.patreon.com/posts/25632526


icycalm wrote:So now that we know that novel narrative is peak narrative, and it MUST be debased in order to be incorporated into more complex artforms (and the more complex the artform, the more it must be debased...), let's try to understand WHY.


Not sure how many more parts it will take me, but I will complete it in the next few days. I've delayed it for far too long because it's complicated, but now I am in the mood to finish it, and even have the full draft ready, so it will be done.




https://www.lostember.com/

https://store.steampowered.com/app/563840/LOST_EMBER/


Mooneye Studios wrote:Lost Ember is a storydriven 3rd person exploration adventure for PC and consoles. With a wolf as your main character and a determined companion on your side, you will unveil a story of loyalty, despair and betrayal that led to the fall of a whole world.

On your journey you are guided by a companion that used to be part of the old Inrahsi culture and witnessed the fall of his world. For thousands of years he was seeking and finally found you. Through his memories you will see what happened to the old world, what he has to do with it, and why he now needs your help.

Your ability to possess every animal in the world enables you to explore the world in a lot of different perspectives to find hidden secrets and places that played a role in the fall of the Inrahsi and hold important memories.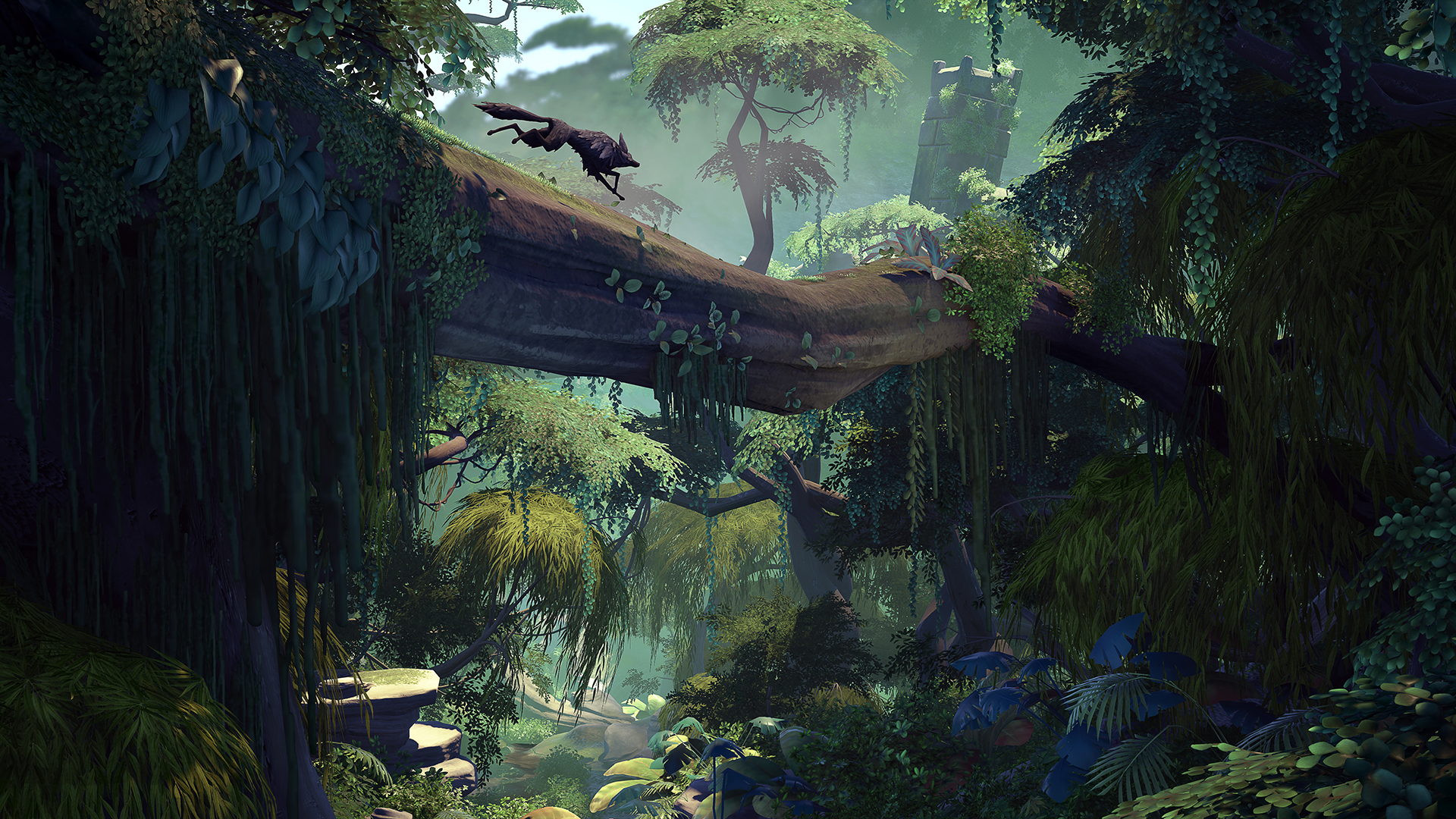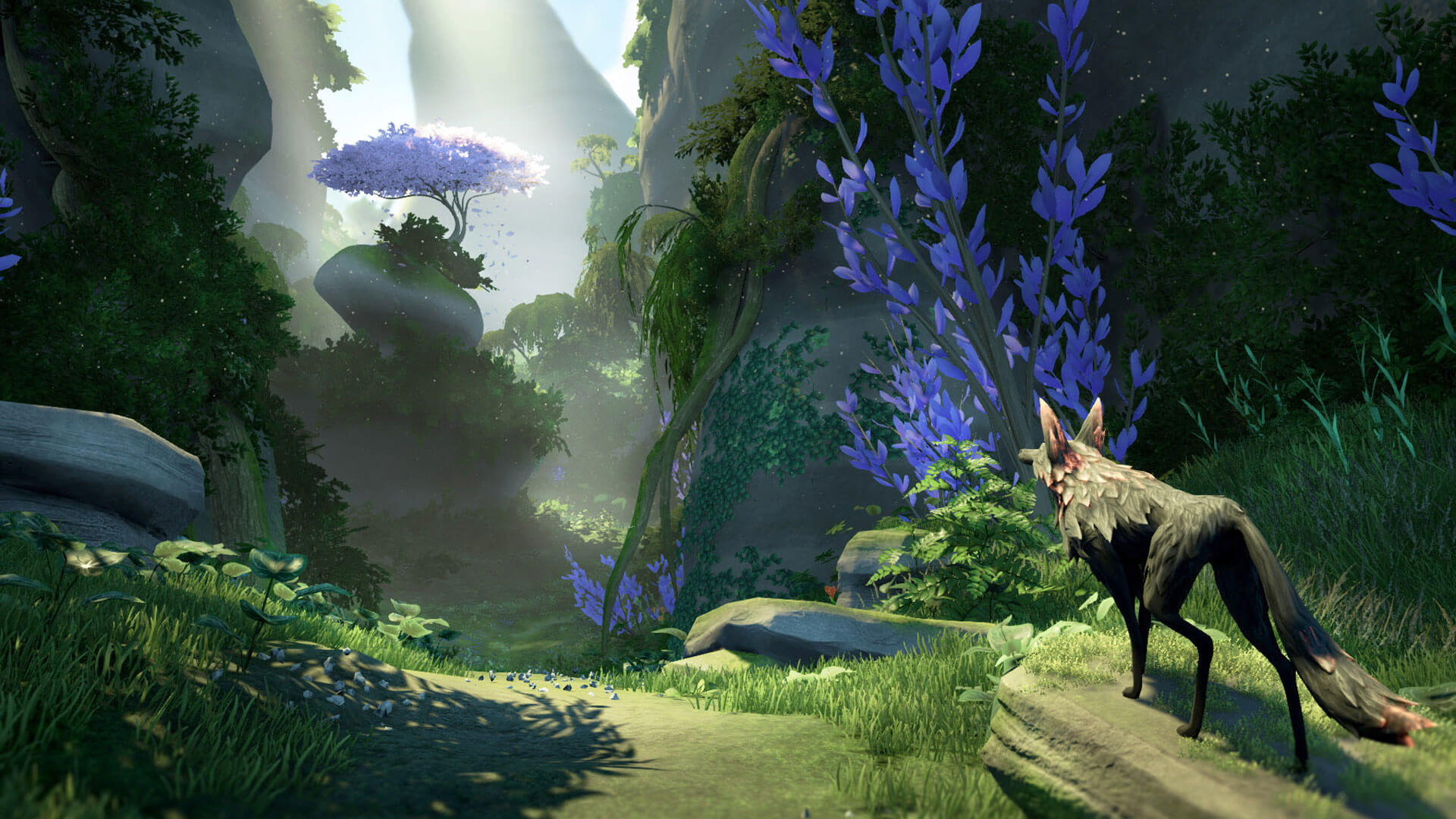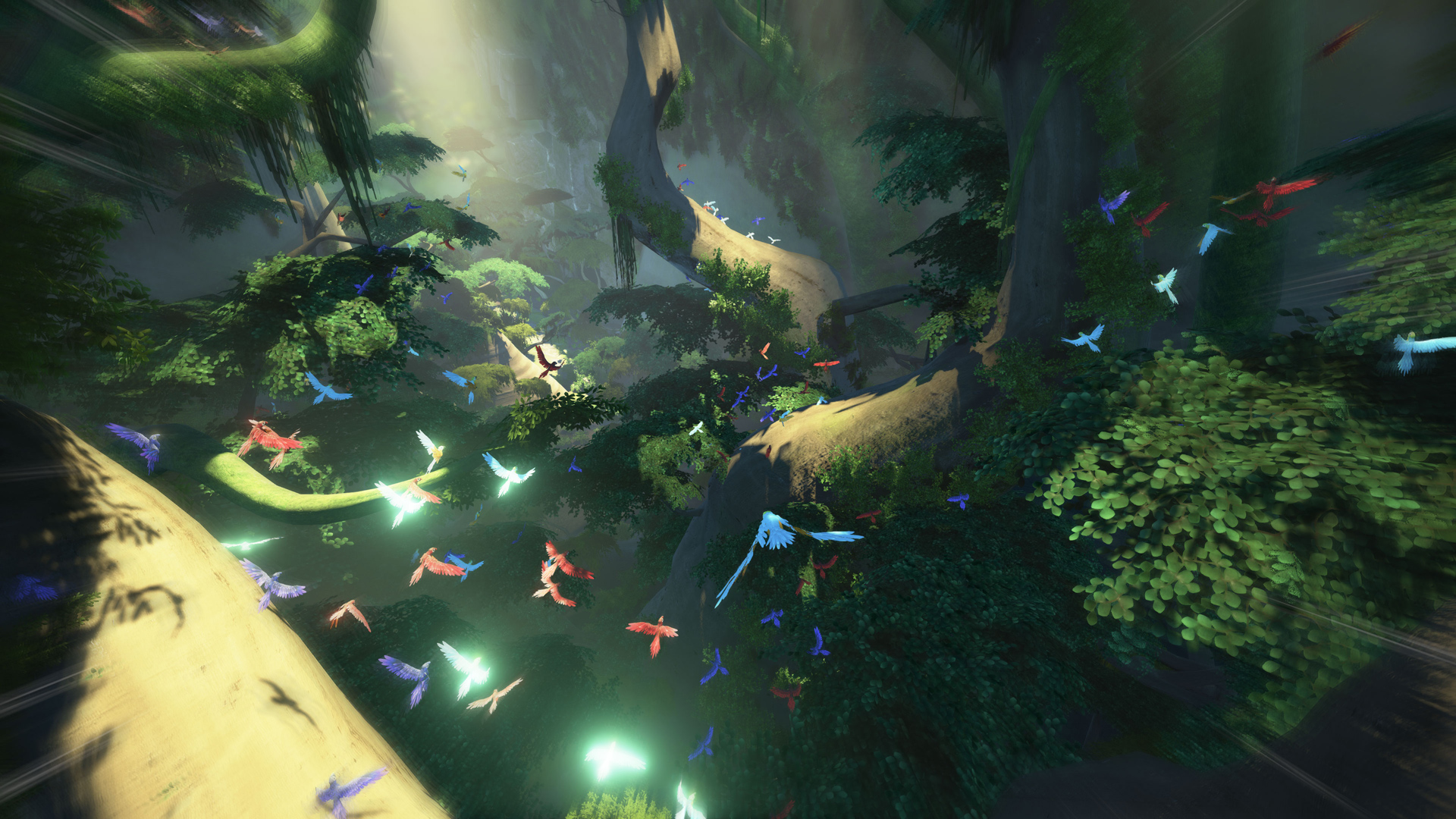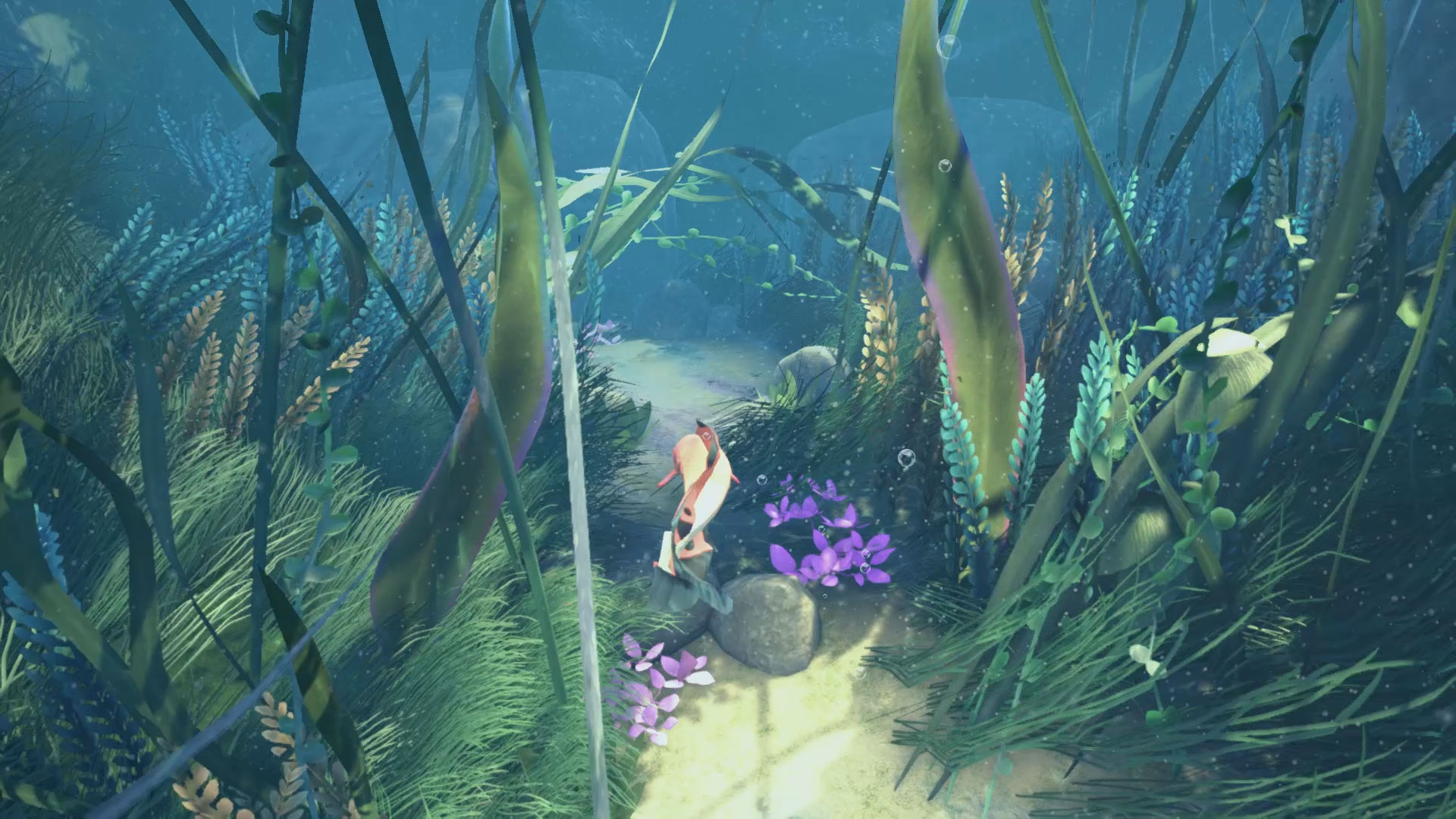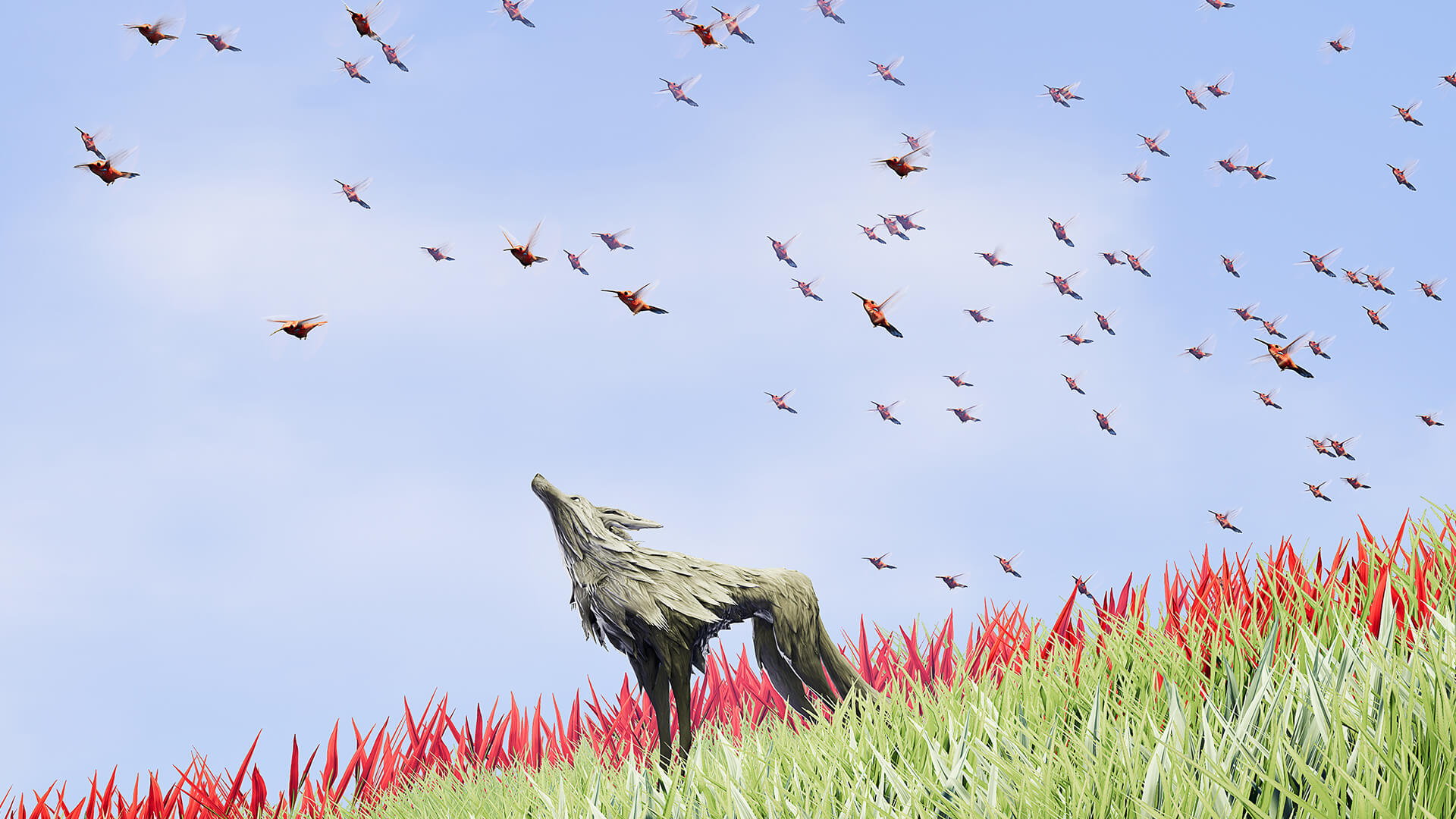 Official Teaser Trailer 2016: https://www.youtube.com/watch?v=QuLnfXsPYGk

Release Announcement Trailer: https://www.youtube.com/watch?v=LyIOwR6pmIU

Releases July 19 on PC, Xbox One and PS4. Coming to Switch shortly after.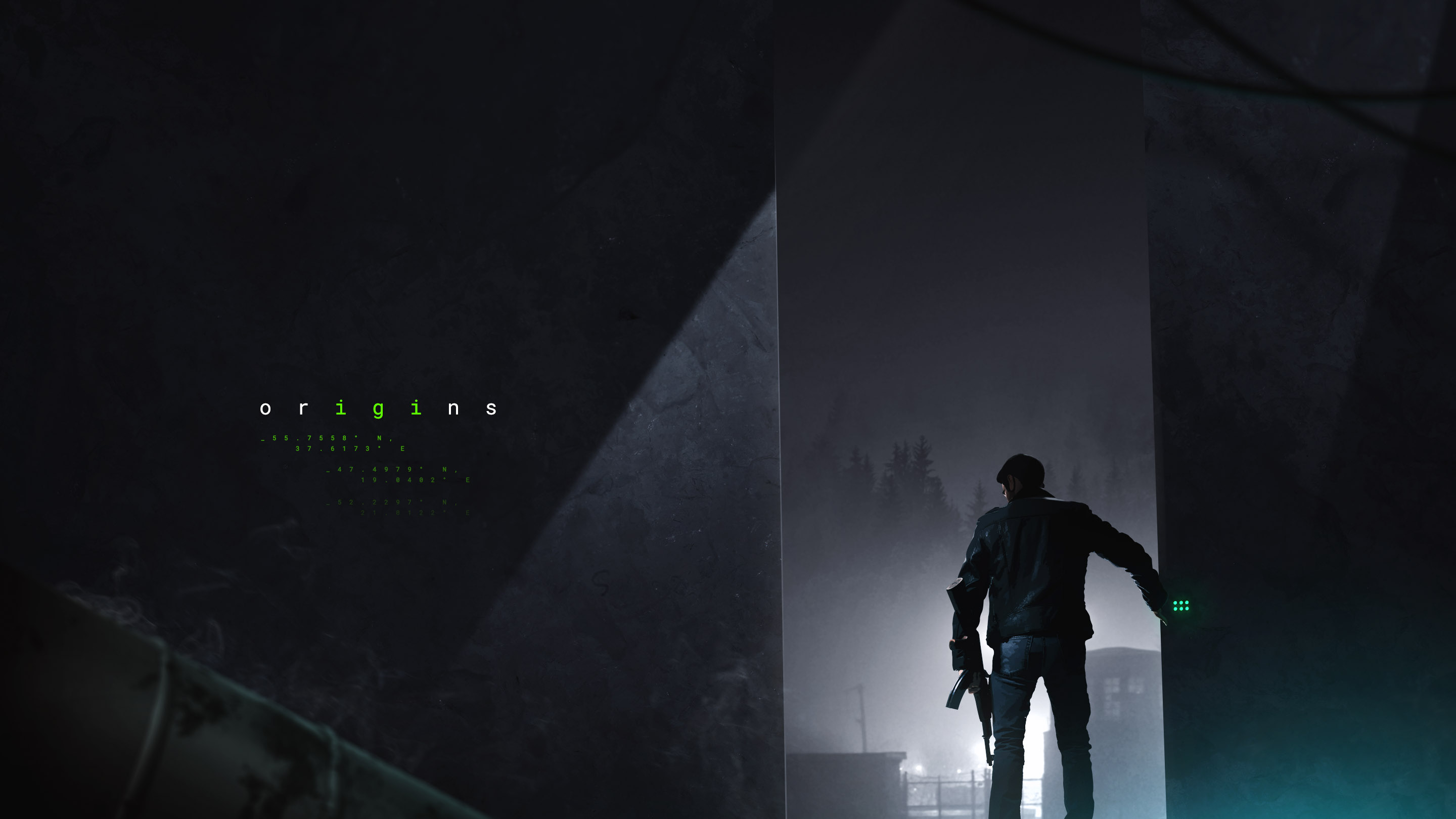 Third I.G.I. Game in Development: https://www.allgamesdelta.net/2019/03/t ... pment.html


All Games Delta wrote:I.G.I. Returns in 2021 - Next Game in the I.G.I. Franchise Under Way

Toadman Interactive is pleased to announce that the third game in the I.G.I. franchise will be released during 2021.

The title is a tactical stealth FPS and a prequel to the previous games that will uncover the origin story of the I.G.I. organization. Toadman has started the development of the game and is now in the prototyping stage. The team is really excited to have one of the original creators on board for the development and is looking forward to being able to share more as development continues.

I.G.I. was originally released in 2000 and the first two games sold over a million units combined. The games were developed by Innerloop Studios and the first game was published by Eidos Interactive, the second by Codemasters.

"I'm so psyched to announce that the prototyping is going well and we already have a fun base game to play in the studio. Today, we are releasing a teaser showing a glimpse of our prototyping and many things will improve as we continue the development. The reason we are sending out this update is so that we can allow enthusiasts to provide ideas and feedback when we are in the early stages of development. We want to hear from you fans to make sure you get to see the most out of this game," said Robin Flodin, CEO of Toadman Interactive.

For future updates on I.G.I., visit

toadmaninteractive.com/IGIFAN

.


Trailer: https://www.youtube.com/watch?v=DkyDbQ56onw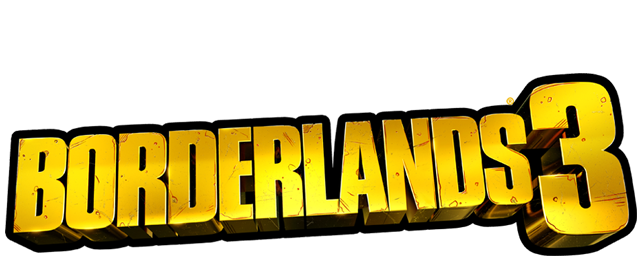 https://borderlands.com/

More info to come on April 3. From the look of the trailer, it doesn't really look that much different from the first game and it doesn't really look like it's going to be mechanically different either.

Official Reveal Trailer: https://www.youtube.com/watch?v=d9Gu1PspA3Y

TBA.


https://divinityfallenheroes.com/


Larian Studios wrote:WHO WILL RISE TO COMMAND THE FALLEN?
Divinity: Fallen Heroes is a new tactical game oozing with RPG elements, set in the universe of critically acclaimed RPG Divinity: Original Sin 2. Command The Lady Vengeance, and lead its crew through over 60 hand-crafted missions where your actions and choices define the story.

FORGE AN ALLIANCE AND COMMAND THE GODWOKEN
Delve deeper than ever-before into the rich, fantasy world of Rivellon. With the fate of the races in your hands, it's up to you to lead the Lizards, Elves, Dwarves, Undead, Demons and Humans. Recruit hero and veteran units and dispatch squads armed with both magic and steel. Each decision will have to be carefully weighed as your leadership will be tested and your choices judged.

-Recruit troops, research new gear, and level up heroes aboard The Lady Vengeance.
-Gunpower comes to Divinity. Lock'n'load with an arsenal of guns and rifles, but don't forget to use swords and sorcery when necessary.
-Interactive elements bring a new twist to the tactics genre. Toy with Oil, Fire, Ice, Water and Poison elements, joined also by the new Sulfurium element.
-Play in either single player or coop, with tactical combat featuring simultaneous turns!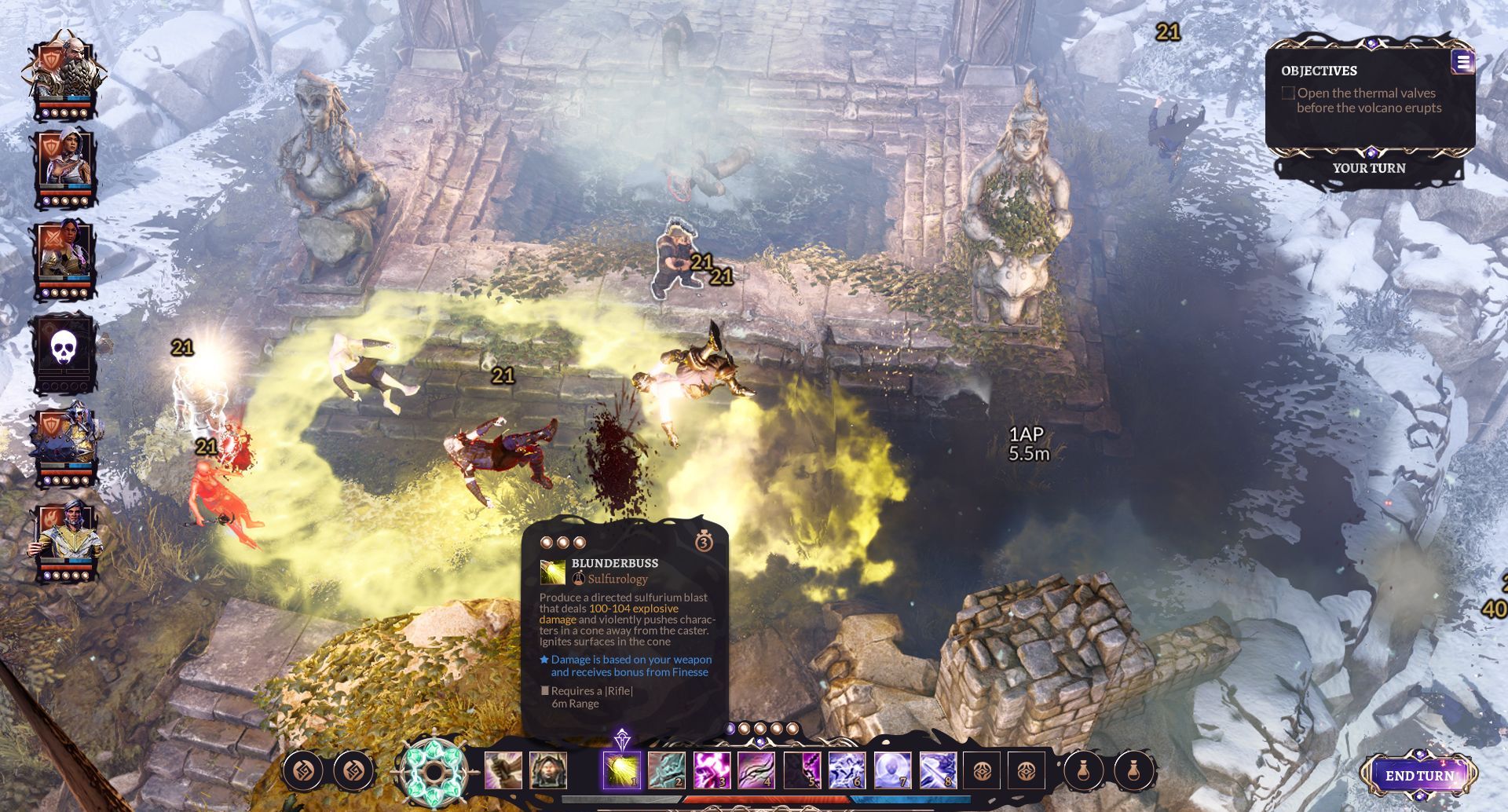 Combat in the first D:OS was fun, so I'm hoping a tactics game with a combat system based on the second will be good. With four players being introduced in D:OS2, why restrict this one down to two players? It'd also be cool to have a versus mode.

Announcement Trailer: https://www.youtube.com/watch?v=DOGsD4SoKkQ

TBA.



The game is called Kill la Kill: IF. It's being developed by A+ Games who also developed Little Witch Academia: The Magic of Time and the Seven Wonders.




http://www.kill-la-kill-game.jp/en/


A+ Games wrote:Intense thrill!
This is THE KILL la KILL battle action!
Experience the hot-blooded action from the original anime series in this game!
All looks and feels of the original anime series remodelled with 3D Cell-look technology!
Favorite scenes from the original series revived with stunning visuals and cinematics, and with a whole new "IF" story plot! Rampage about in the exciting world of KILL la KILL!

Heavily scrutinized under the watchful eye of Studio TRIGGER, accepting nothing but the highest of quality.
Revisit that scene, that fight, that clash from the original anime, all in your hands in this game!

Simple controls and extravagant actions! Anyone can be cool and have fun at the same time!
Maneuver around the 3D battlefield with ease, and perform devastating combos unto your opponents!
Use your favorite character, and pulverise all who stand in your way!

Battle systems to relive the various heated scenes in the original anime!
Replay that favorite scene to your heart's content!


Anime Expo 2018 Trailer: https://www.youtube.com/watch?v=nWeTKT9S0xc

Releases July 25 in Japan and July 26 everywhere else. On Steam, PS4 and the Switch.



This game is getting a remake:




http://www.oddworld.com/soulstorm/

https://www.trustedreviews.com/news/gam ... er-2954114


Jade King wrote:2014's

New 'N' Tasty

from Just Add Water reintroduced the classic franchise to a new generation of gamers. A complete remake of 1997's Oddworld Abe's Oddysee, it more than proved that Lorne Lanning's original vision stood the test of time. Now, the studio is hard at work on its next title, Oddworld: Soulstorm.
Jade King wrote:Oddworld: Soulstorm News – Footage revealed at GDC 2019

Soulstorm made a welcome splash at GDC 2019 during Unity's Keynote Presentation, unveiling over a minute's worth of impressive new footage in the company's engine. It follows two Mudokons as they're speeding toward Soulstorm Brewery, pursued by a pair of flying, machine-gun toting Sligs.

What is Oddworld: Soulstorm?

Much like New 'N' Tasty before it, Soulstorm is once again a remake of an existing title. Taking inspiration from Oddworld Abe's Exoddus, the 1998 sequel, Soulstorm plans to do far more than retread the same levels and characters. By drip feeding fans with new screenshots and info via its

official website

, the Soulstorm hype train has well and truly left the station.

Oddworld: Soulstorm release date – when is it coming out?

Oddworld Inhabitants is yet to confirm a release window. Platforms aren't announced either, although we're hoping it comes to

PS4

,

Xbox One

, PC and

Nintendo Switch

.

Oddworld: Soulstorm gameplay – how does it play?

We've yet to see any gameplay footage of Soulstorm in action, nor has Oddworld Inhabitants detailed how it will expand upon the New 'N' Tasty formula. The usual mixture of platforming, stealth and enemy manipulation will likely return, albeit with a darker, more sinister twist. All things considered, the core mechanics have remained untouched since Oddworld's inception 20 years ago.

With any luck, Soulstorm will breath new life into its archaic roots with something fresh, exciting and unpredictable.


Unity GDC Keynote 2019 Cinematic: https://www.youtube.com/watch?v=9nHf_ejvqA0





https://www.moonsofmadness.com/


Rock Pocket Games wrote:A MYSTERIOUS SIGNAL HAS BEEN RECORDED COMING FROM THE RED PLANET.

The message confounded Orochi scientists. Their analysts broke it down and determined it was of intelligent origin. Orochi management immediately concluded that the discovery was too sensitive for public knowledge and moved to keep it hidden. In secret, the corporation began construction of Invictus, a state-of-the-art Mars research outpost designed to identify the true nature of the message.

You are Shane Newehart, a technician stationed at the Invictus and your security clearance means you are completely unaware of the existence of the mysterious signal. Your job is simply to keep the lights on until the transport ship Cyrano arrives bringing with it a new team to take over your duties.

Soon you discover strange and unusual setbacks. The security system is on lockdown, the greenhouse is flooded, and there is Martian dust leaking into the infirmary. Things are starting to fall apart.

You begin seeing and hearing things that aren't there. Visions, hallucinations – or is that even what it is? Is this real… or are you slowly descending into madness?

EXPERIENCE TRUE COSMIC HORROR

With your only hope of rescue millions of miles away, you will be forced to explore the real-world fears of isolation and paranoia, enhanced with supernatural elements and cosmic horror. Terrifying visions and monstrous apparitions will make you question what is real and what is not as the very fabric of reality threatens to tear at the seams.

EXPLORE THE DARKER SIDE OF MARS

Navigate a functioning Mars base in a game that uses non-fiction elements to immerse players in a believable setting. Overcome obstacles using computers, electrical systems, rovers, solar panels and more, then go beyond the outpost and explore the darker side of Mars.

Moons of Madness draws upon the rich lore and mythology of Funcom's Secret World Legends. Both games exist in the same thematic universe, but playing one is not a prerequisite to enjoy the other.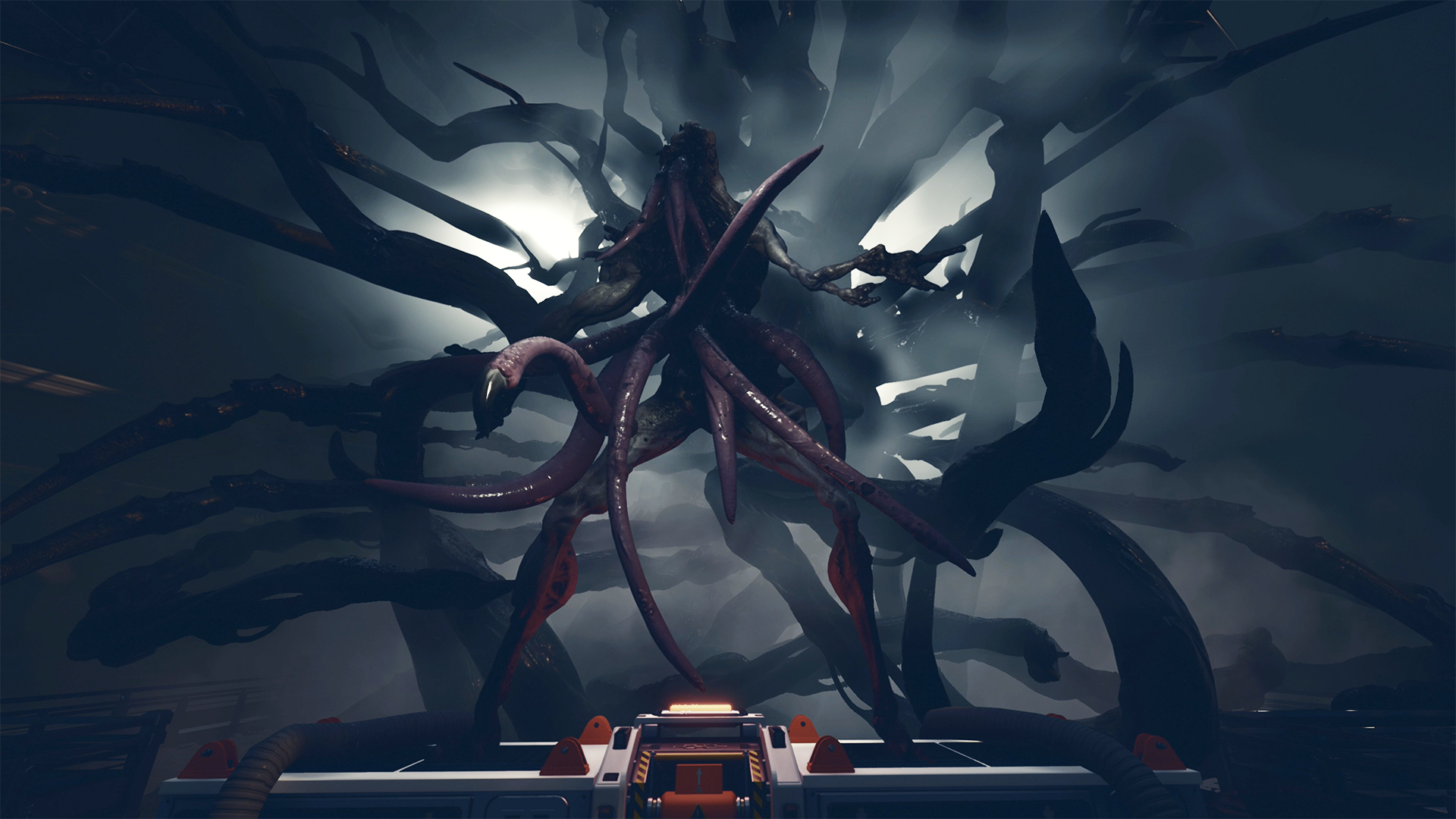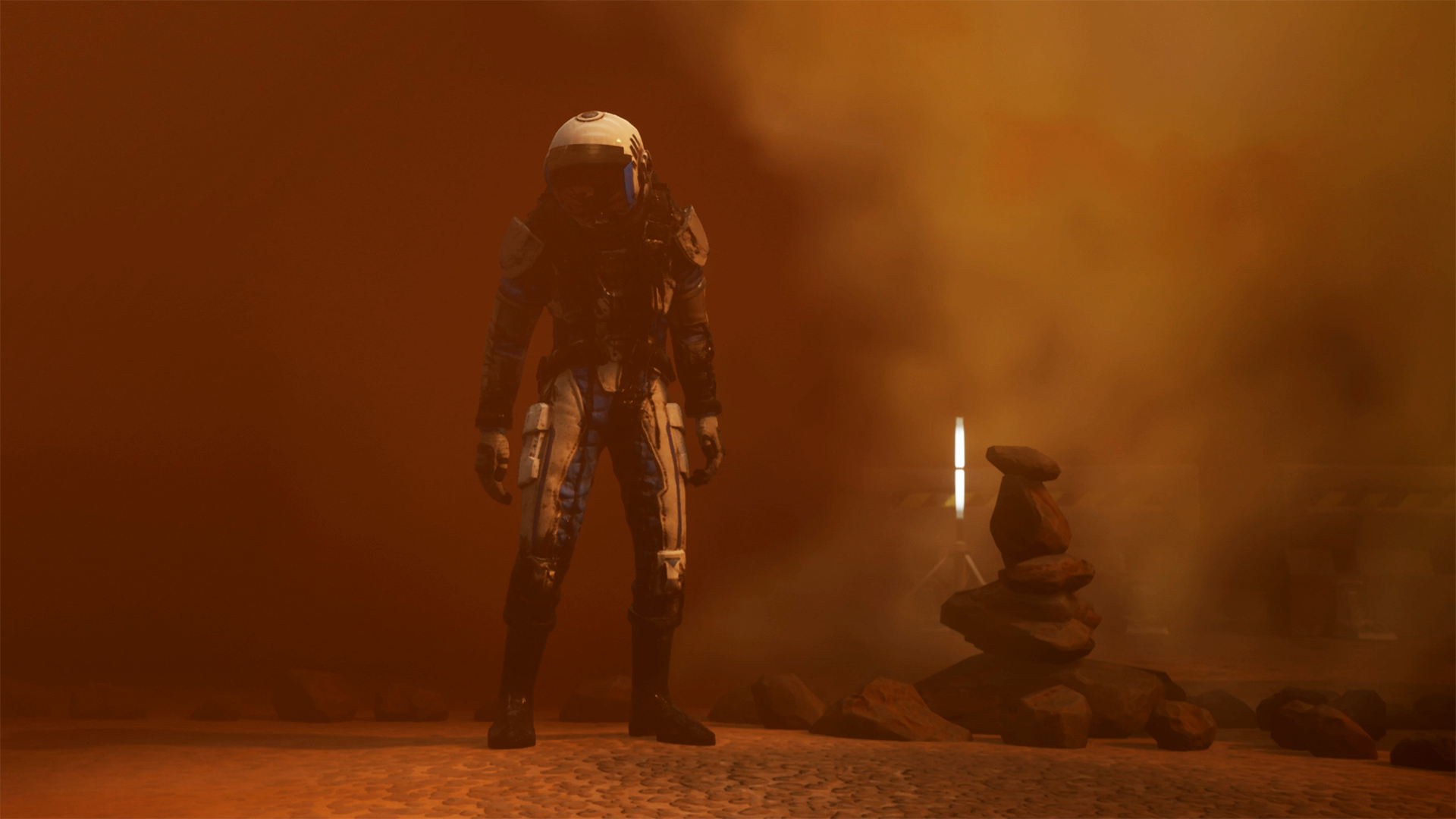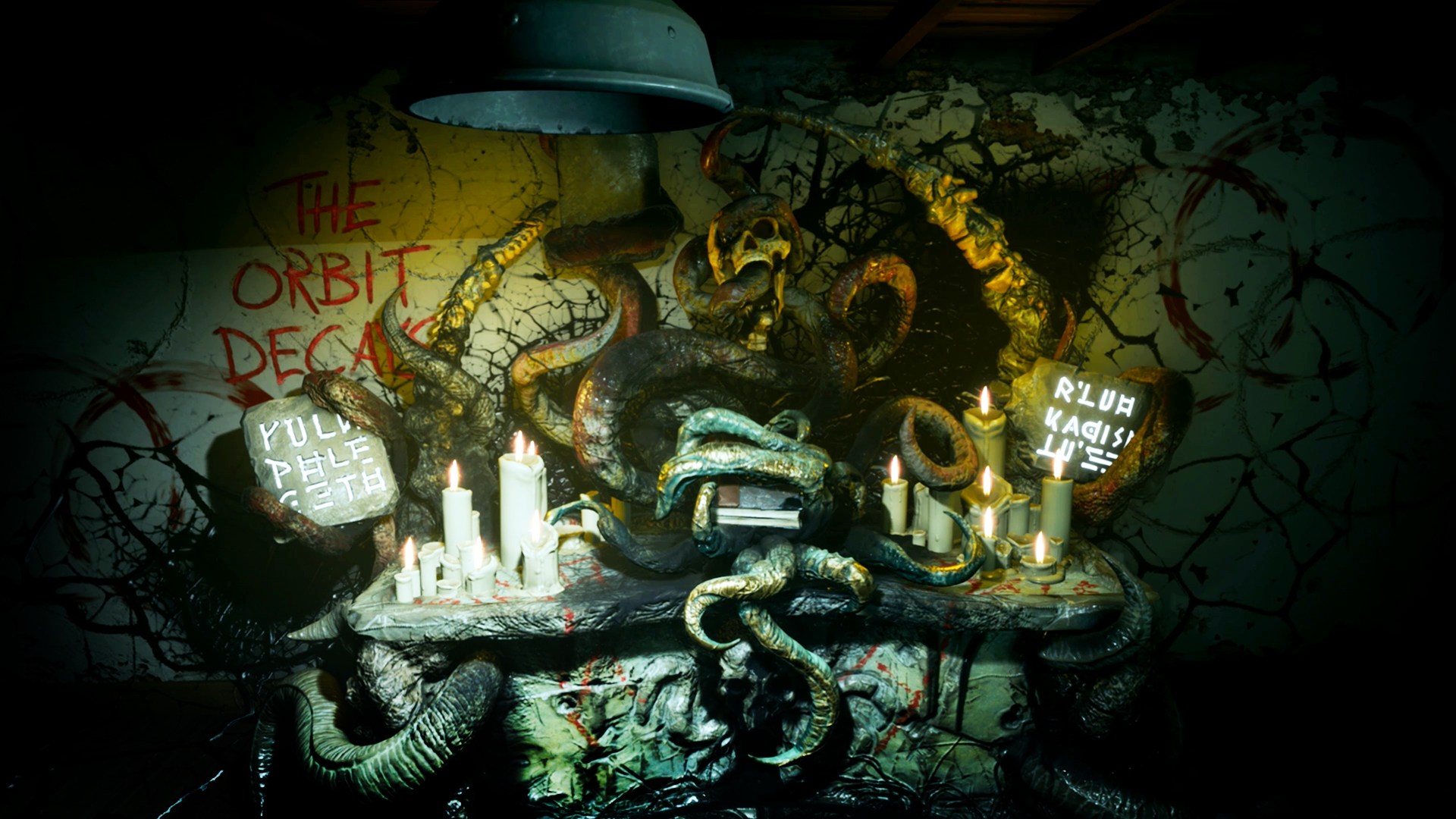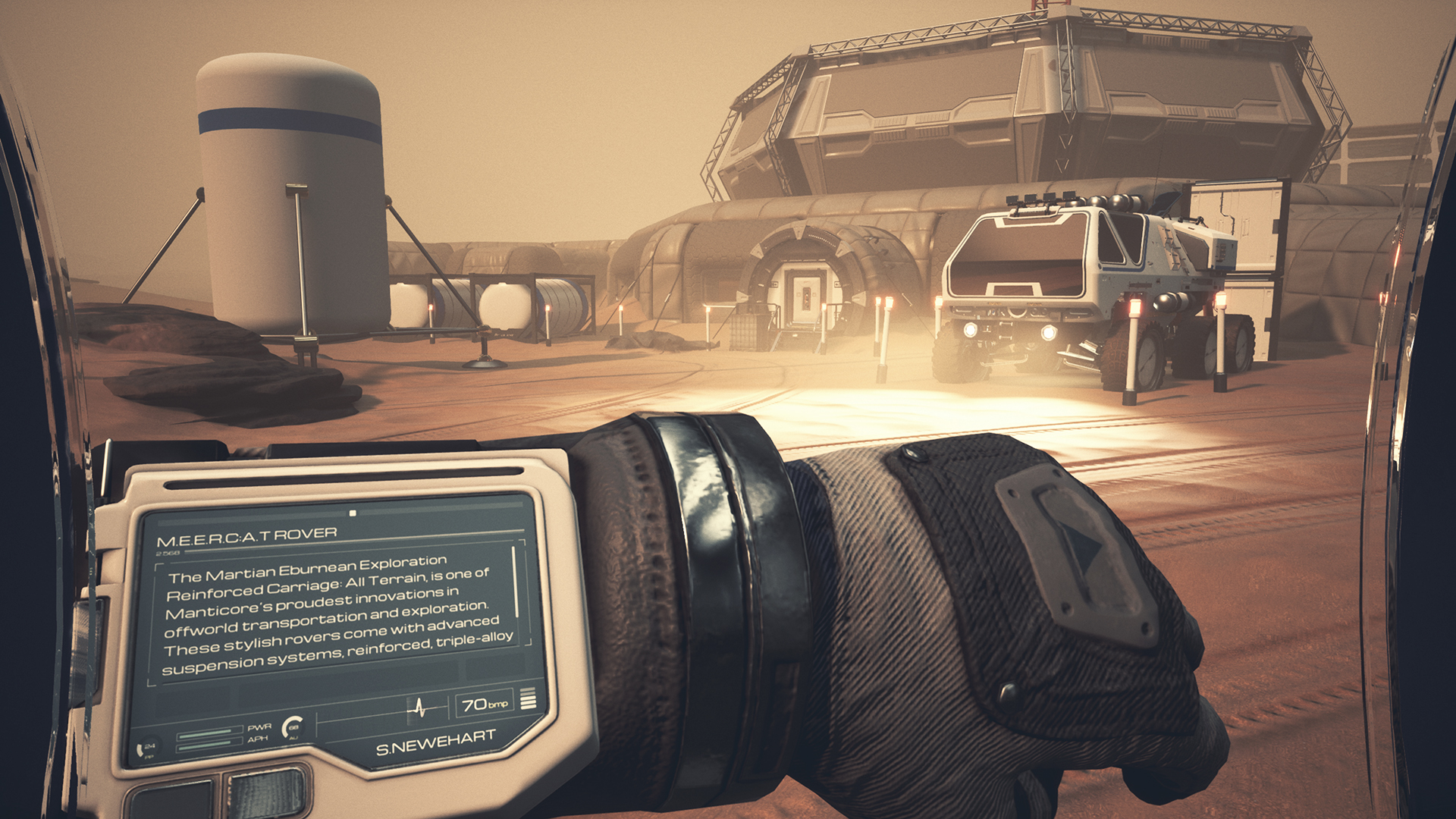 Looks like it's going to be a decent enough adventure game, although, I think the monster designs could be better.

Announcement Trailer: https://www.youtube.com/watch?v=kSdfZCj7dg4

October 31.



Story Trailer: https://www.youtube.com/watch?v=SoIf3HNI-DQ






https://www.observationgame.com/

https://variety.com/2019/gaming/news/ob ... 203171927/


Emily Gera wrote:"Observation," the upcoming title from "Untold Stories" developer No Code, will launch for PlayStation 4 and PlayStation VR players on May 21.

"Observation" is a sci-fi thriller uncovering what happened to Dr. Emma Fisher and her crew, as seen through the lens of the station's artificial intelligence S.A.M. Players take on the role of S.A.M., operating the station's control systems, cameras, and tools to help Emma discover what is going on.

No Code is made up of alumni from Rockstar North, Rocksteady, and Creative Assembly – the makers of "Alien Isolation," of which "Observation" appears to take some inspiration from. The new project was first announced last year. You can check out its story trailer, revealed during PlayStation's State of Play presentation on Monday, up above and the original reveal trailer below.


Reveal Trailer: https://www.youtube.com/watch?v=ERNOTTt5vic

Story Trailer: https://www.youtube.com/watch?v=blOv94g8DwM

Was originally planned to be released on Steam as well, but it looks to have been delisted from the Steam store since then: https://www.rockpapershotgun.com/2019/0 ... announced/

May 21.



Story Trailer: https://www.youtube.com/watch?v=FKtaOY9lMvM





Looks like this game is called AI: The Somnium Files and it is due out on July 25 on Steam, PS4 and Nintendo Switch.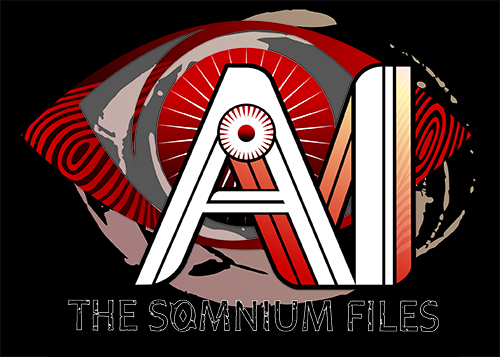 https://www.spike-chunsoft.com/ai/

https://store.steampowered.com/app/9487 ... ium_Files/


Spike Chunsoft Co., Ltd. wrote:In a near-future Tokyo, detective Kaname Date is on the case of a mysterious serial killer. Date must investigate crime scenes as well as dreams on the hunt for clues. From the mind of Kotaro Uchikoshi (Zero Escape series director), with character design by the Yusuke Kozaki (NO MORE HEROES, Fire Emblem series), a thrilling neo-noir detective adventure is about to unfold.

STORY
One rainy night in November, a woman's body is found at an abandoned theme park, mounted on a merry-go-round horse. She had been stabbed repeatedly, and her left eye was gouged out.
Kaname Date of the Metropolitan Police Department arrives on the scene. He recognizes the woman. Suddenly, he hears a noise from inside the merry-go-round.
He breaks into the merry-go-round's central column to find a young girl. And in her hands, she grips a bloody ice pick...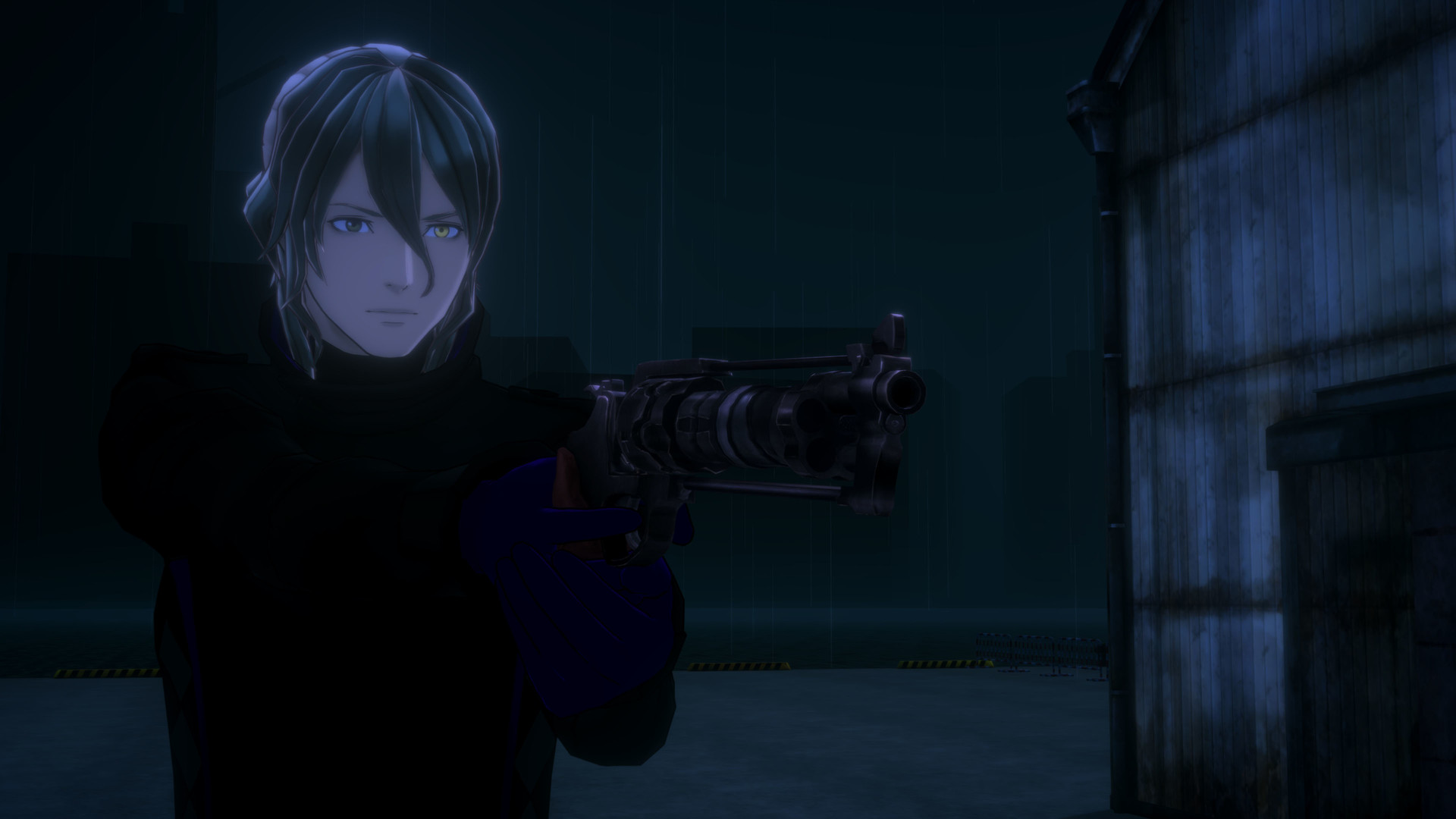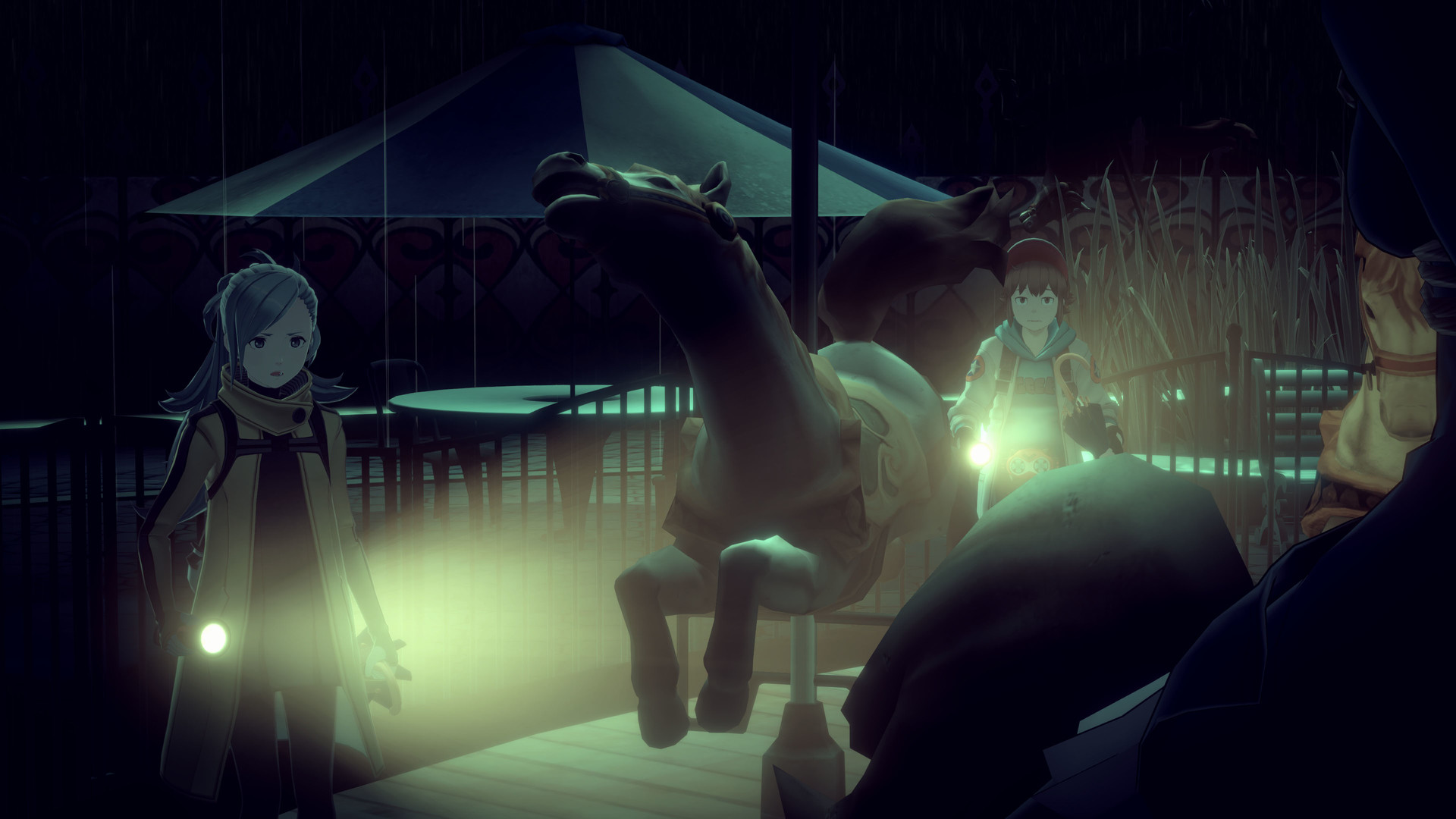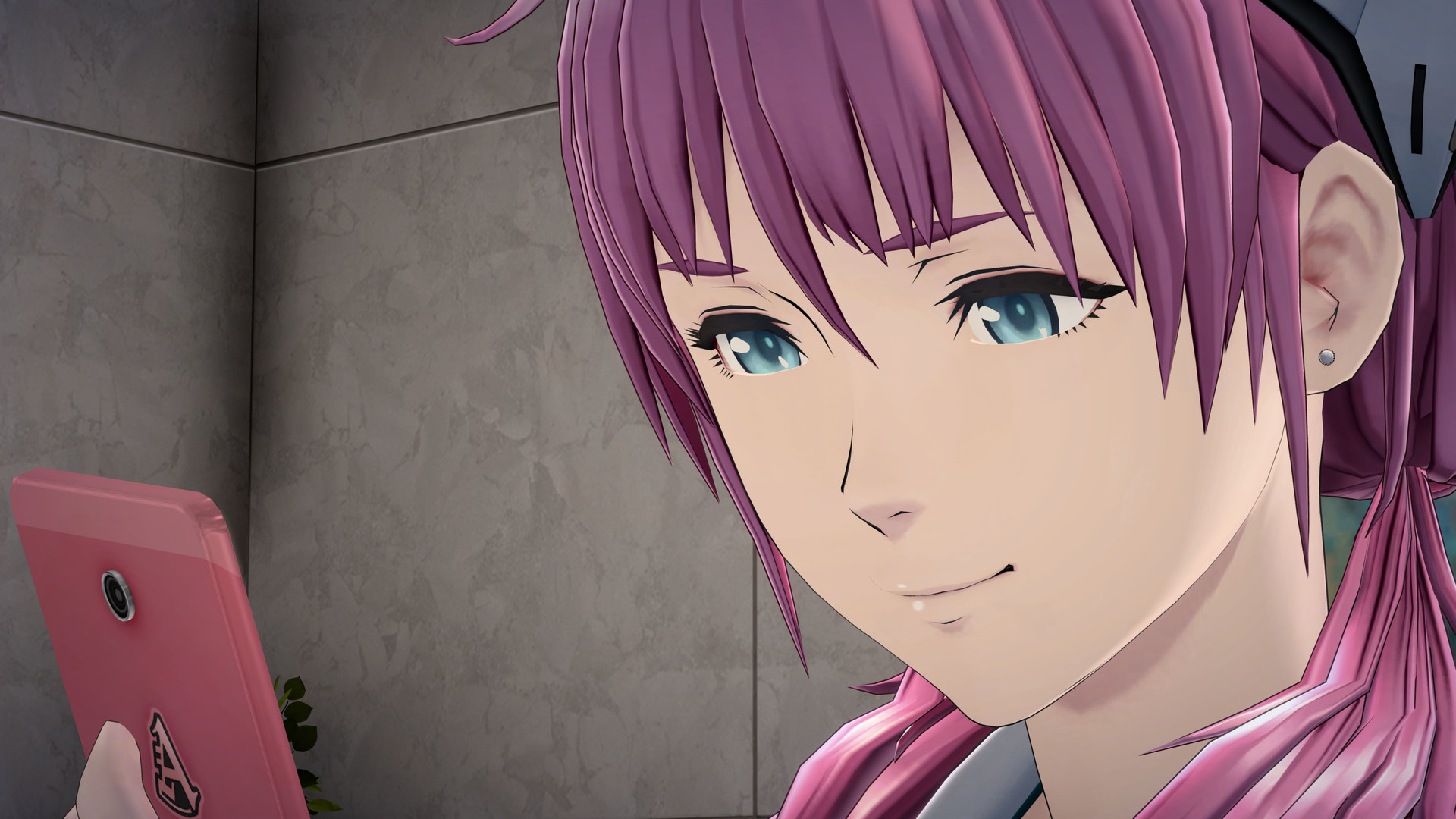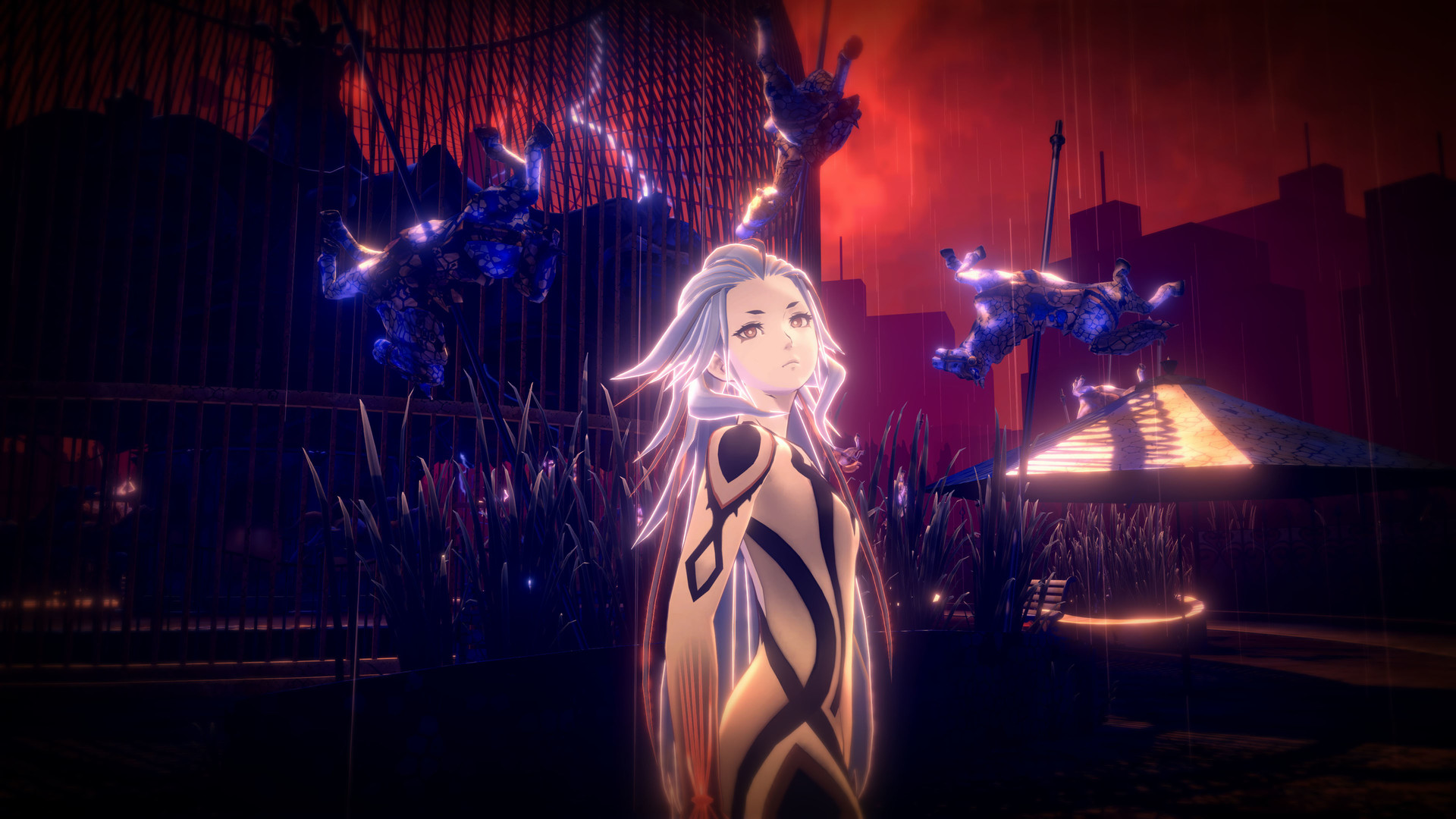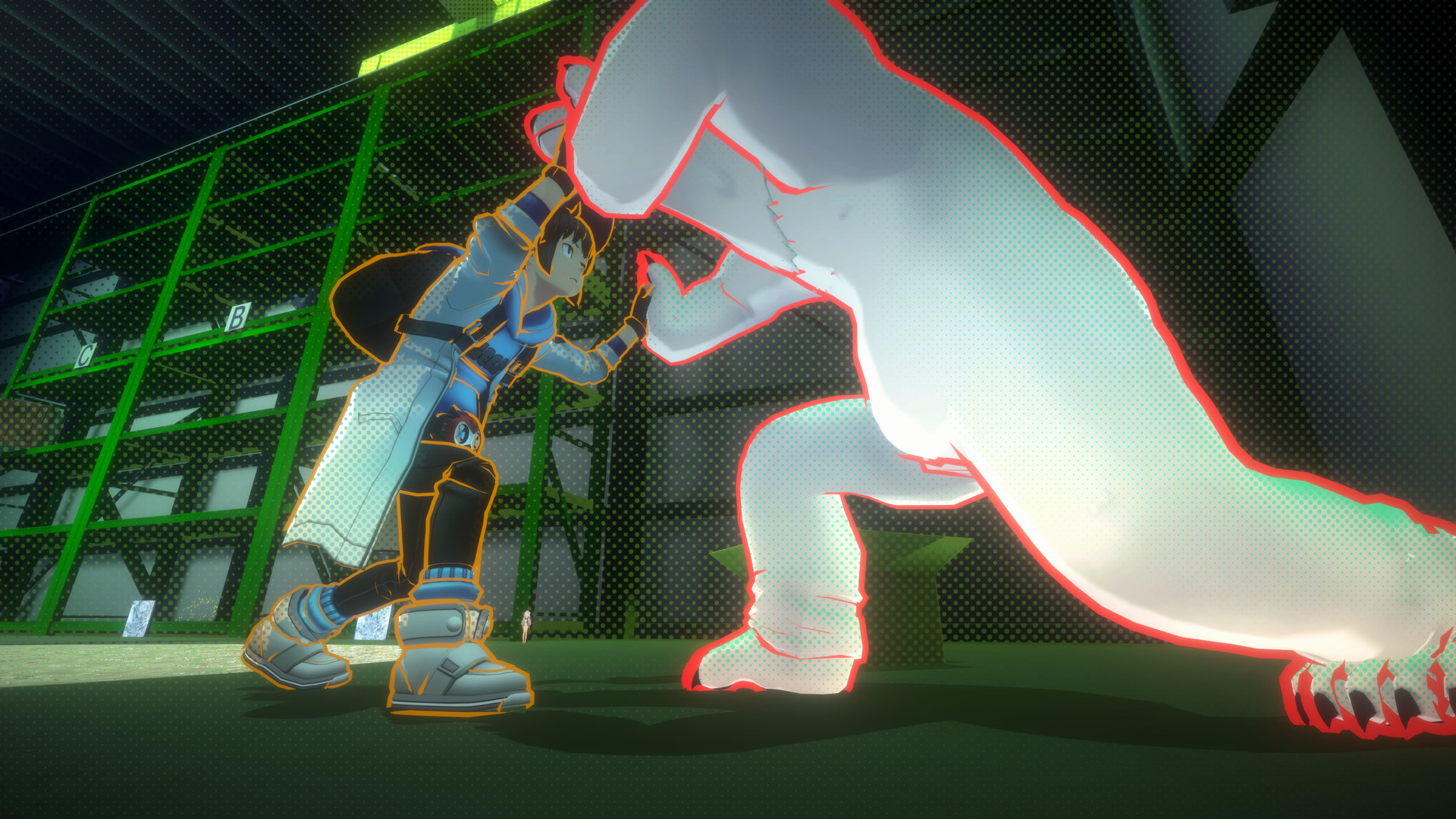 Announcement Trailer: https://www.youtube.com/watch?v=qARQz82CChc

GDC 2019 Trailer: https://www.youtube.com/watch?v=8Ibjdx-Vdsg



New teaser trailer for this thing: https://www.youtube.com/watch?v=j--cFOyeT7E






https://gematsu.com/2019/03/daedalic-en ... onsoles-pc


Sal Romano wrote:Daedalic Entertainment has announced

The Lord of the Rings: Gollum

, an action adventure game that follows Gollum from The Lord of the Rings after he acquired the One Ring, but before the events of the novels and films. It will be released for PC and "all relevant console platforms at that time" in 2021.

The Lord of the Rings: Gollum

is the first title in development in a new partnership between Daedalic Entertainment and Middle-earth Enterprises. Plans for future games are already in the works.

"Our goal was to present a storytelling experience," said Daedalic Entertainment CEO and co-founder Carsten Fichtelmann. "About four years ago, I caught Middle-earth Enterprises in Berkeley, maybe like Peter Jackson did 20 years ago, and I said we're interested in licensing

Lord of the Rings

. After some negotiations, it was clear that the Tolkien estate looked for a company that was capable of doing something which is more story-orientated than some of the other products that came out over the last years."

According to Fitchelmann, Daedalic does not plan to go "too deep into the uncanny valley" by making hyper-realistic games. "When it comes to shapes, colors, we definitely try to produce something that is a statement," he said.


Since we don't know what consoles they are going with I didn't add tags for them.




https://www.bloodlines2.com/

https://store.steampowered.com/app/5327 ... odlines_2/


Hardsuit Labs wrote:Sired in an act of vampire terrorism, your existence ignites the war for Seattle's blood trade. Enter uneasy alliances with the creatures who control the city and uncover the sprawling conspiracy which plunged Seattle into a bloody civil war between powerful vampire factions.

Become the Ultimate Vampire
Immerse yourself in the World of Darkness and live out your vampire fantasy in a city filled with intriguing characters that react to your choices. You and your unique disciplines are a weapon in our forward-driving, fast-moving, melee-focussed combat system. Your power will grow as you advance, but remember to uphold the Masquerade and guard your humanity... or face the consequences.

Descend into Seattle's Dark Heart and Survive the Vampire Elite
Seattle has always been run by vampires. Hunt your prey across Seattle locations faithfully reimagined in the World of Darkness. Meet the old blood founders present since the city's birth and the new blood steering the tech money redefining the city. Everyone has hidden agendas - so choose your allies wisely.

Enter into Uneasy Alliances
Choose a side among competing factions, each with their own unique traits and stories, in the war for Seattle's blood trade. The world will judge you by the company you keep, but remember no one's hands stay clean forever.

Experience the Story
Written by the creative mind behind the original Bloodlines, Vampire: The Masquerade® - Bloodlines™ 2 brings the ambitions of the first game to life and sees the return of a few fan favorite characters.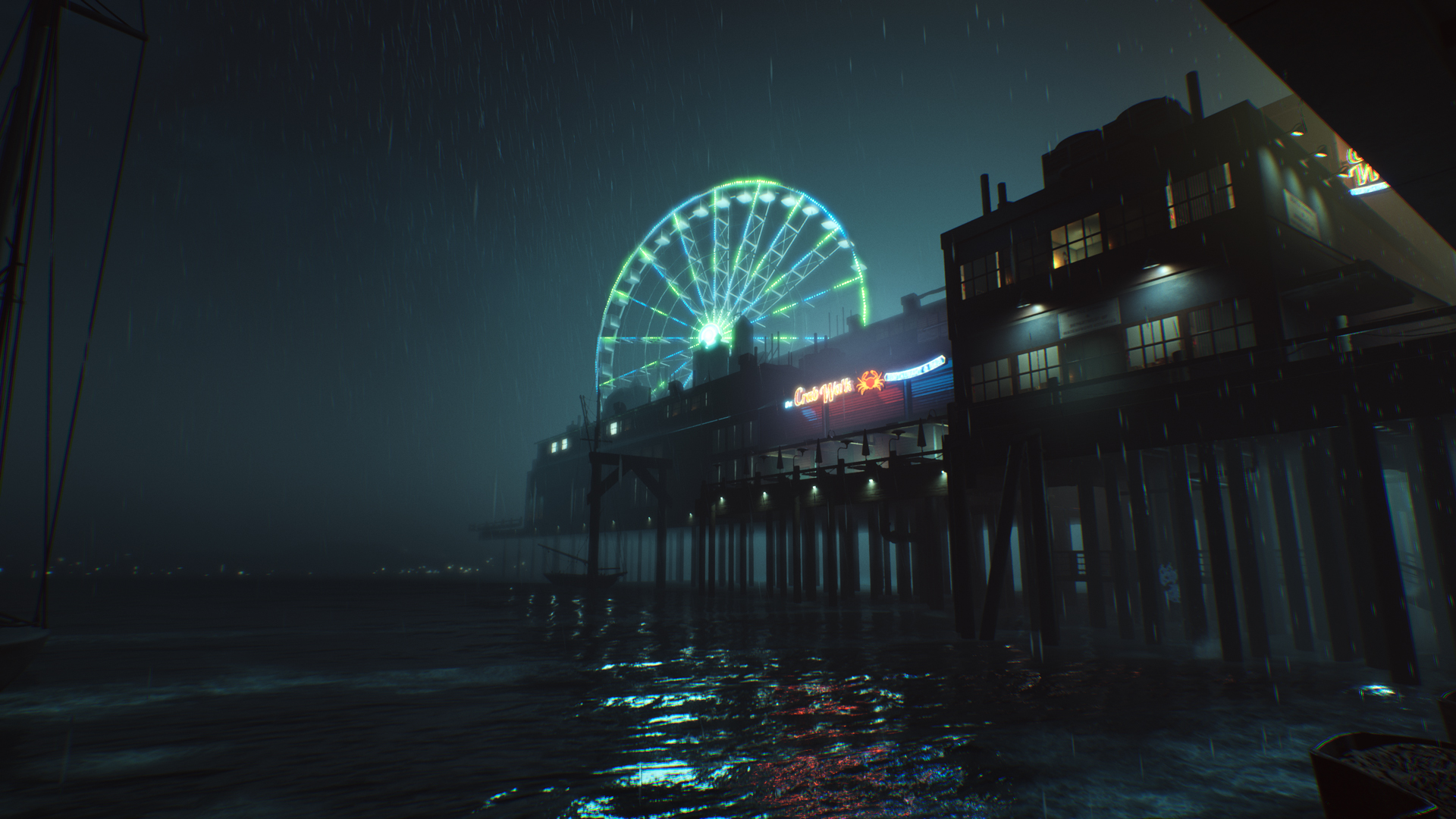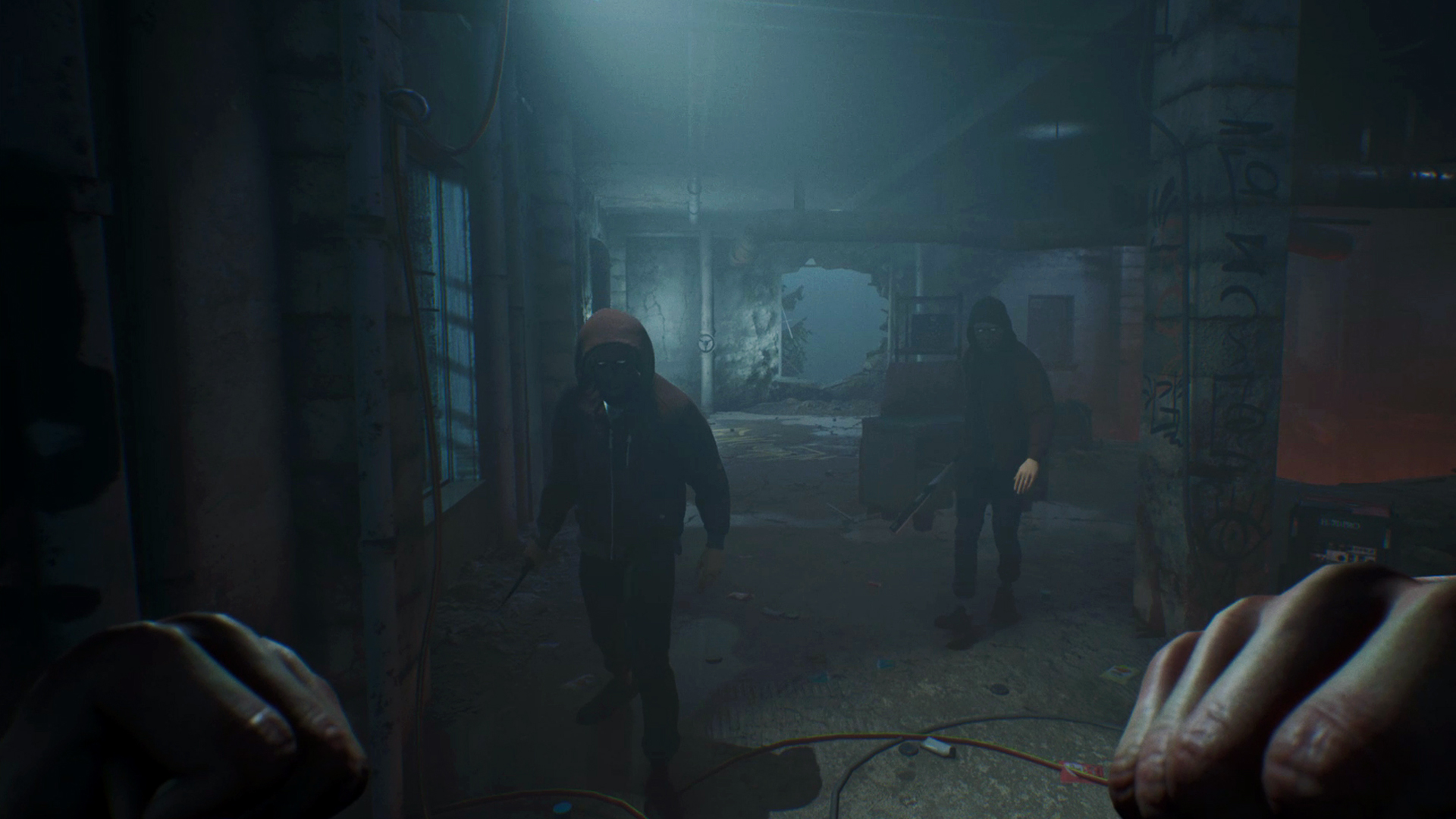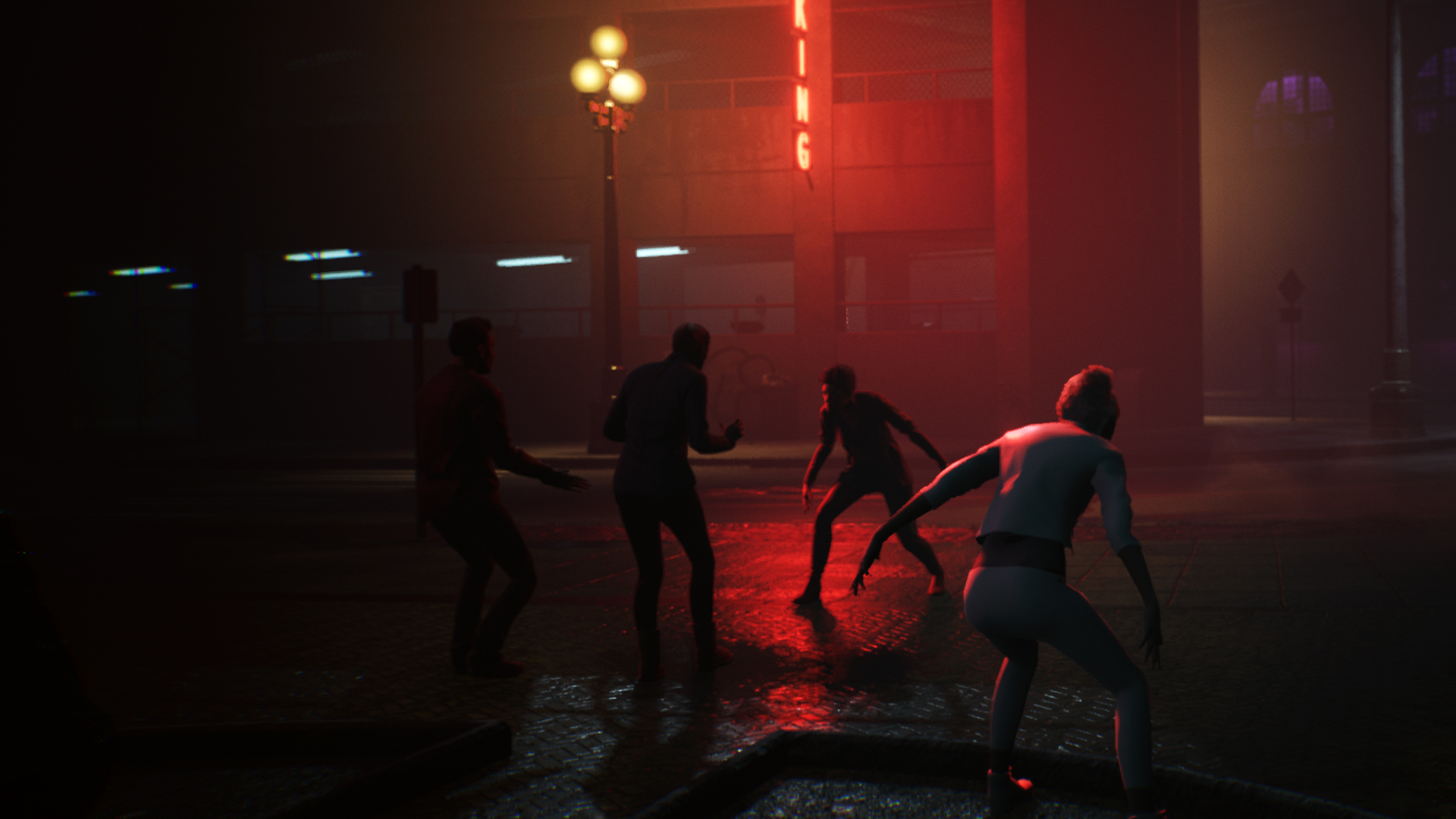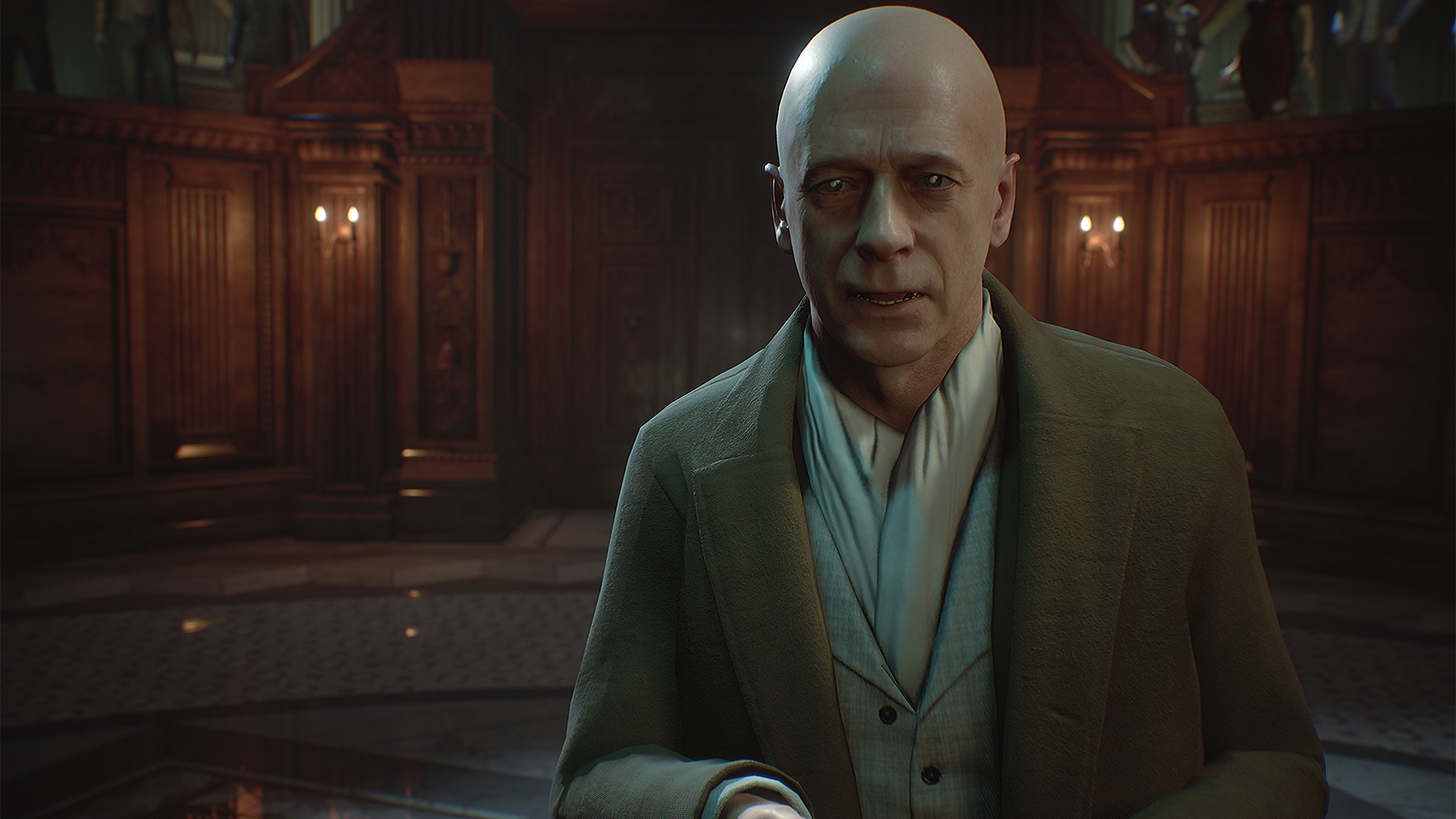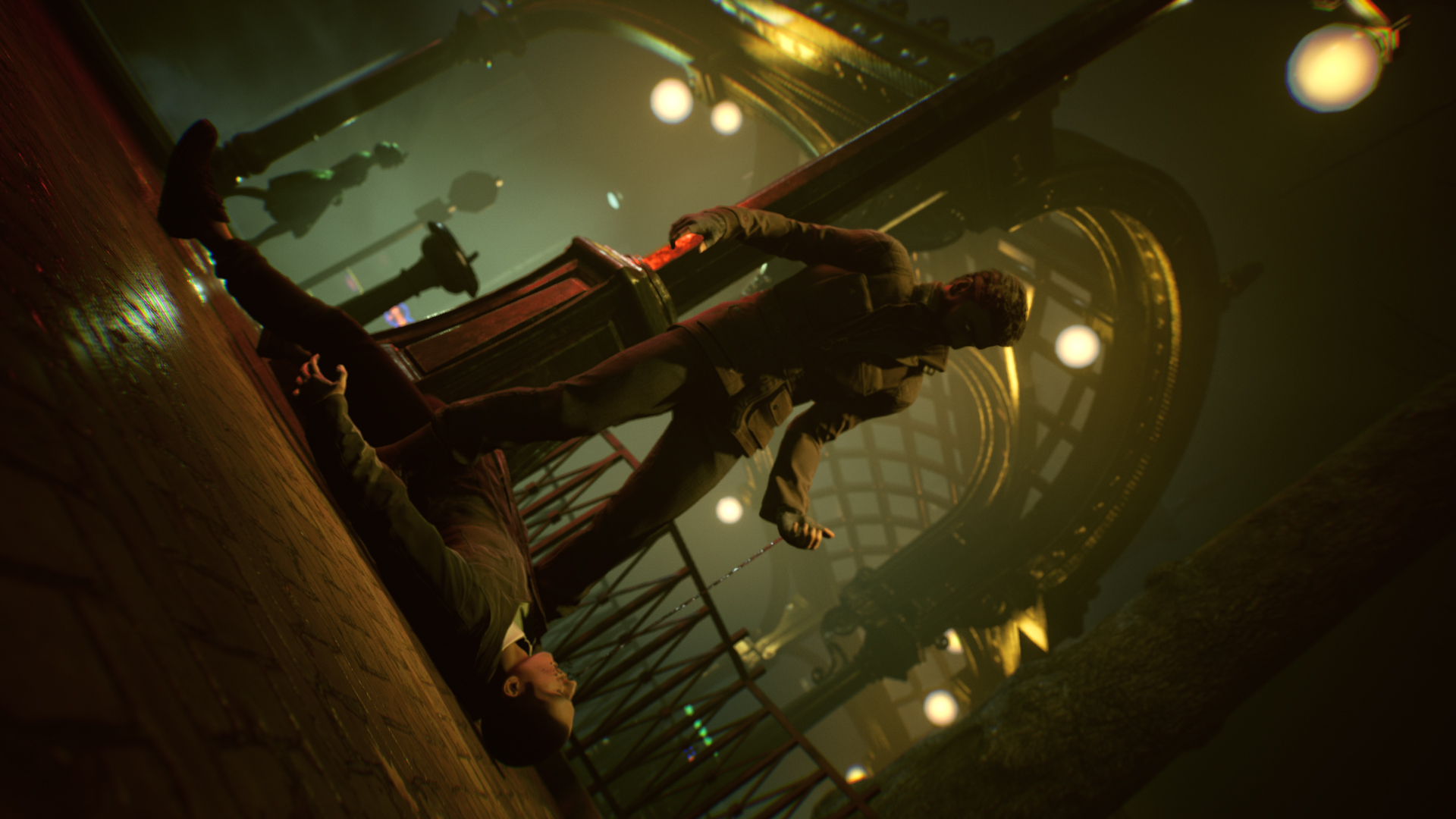 The trailer looks really good, I hope the game can deliver.

Announcement Trailer (ESRB): https://www.youtube.com/watch?v=SYvWfDxhm_s

Q1 2020.




https://www.playmetaloid.com/

https://store.steampowered.com/app/9743 ... d__Origin/


RetroRevolution wrote:Metaloid: Origin is an fast-paced gun'n run 2D platformer. Take on the role of one out of three android warrior's known as "Predator" and dash through 9 different levels in order to save their planet from an robot army led by Lucian Corp, whom invade their planet and exploit the planetary resources to fuel their galactic war efforts.

[3 Playable Characters Available]
Choose and play as one from three characters which all offer different set of abilities and weapons!, Play as Erika and flood entire screen with barrage of bullet fire, alternatively reduce giant enemies to ashes in the blink of an eye as Zeta using atomic thunder or fly as Neva across the level equipped with jetpack to bring aerial doom.

[Dash through 9 levels with unique tileset theaters and gameplay mechanics]
From waterfall cave to scooter interception in desert, riding cart in volcano mine and fighting a giant walker on a snow field.

[Collect Soulrium and unlock new equipment]
Collect Soulrium gems from levels and enemies, then use them to purchase new weapons and unlock new powers from anywhere in the game by simply opening pause menu, however some upgrades will require more than Soulrium to unlock them.

[Difficulty Settings]
Metaloid: Origin features 2 difficulty settings to choose from for the player, some gimmick or enemies would function differently depending on which setting you did choose. On the hard difficulty mode enemies would move faster, deal more damage or even gain new attack type.

[Exclusive soundtrack]
Compose by "Kamil Sudrajat" same composer from "Metagal"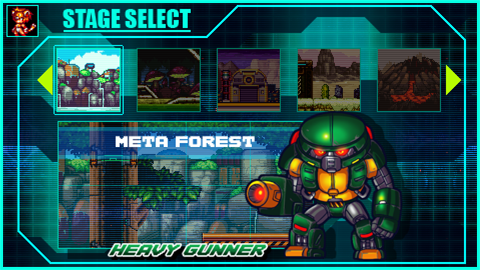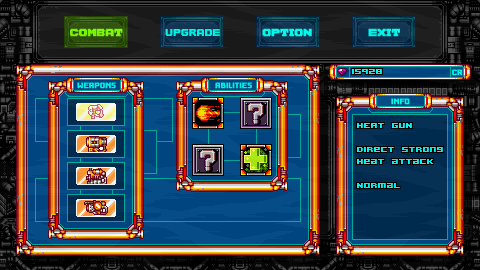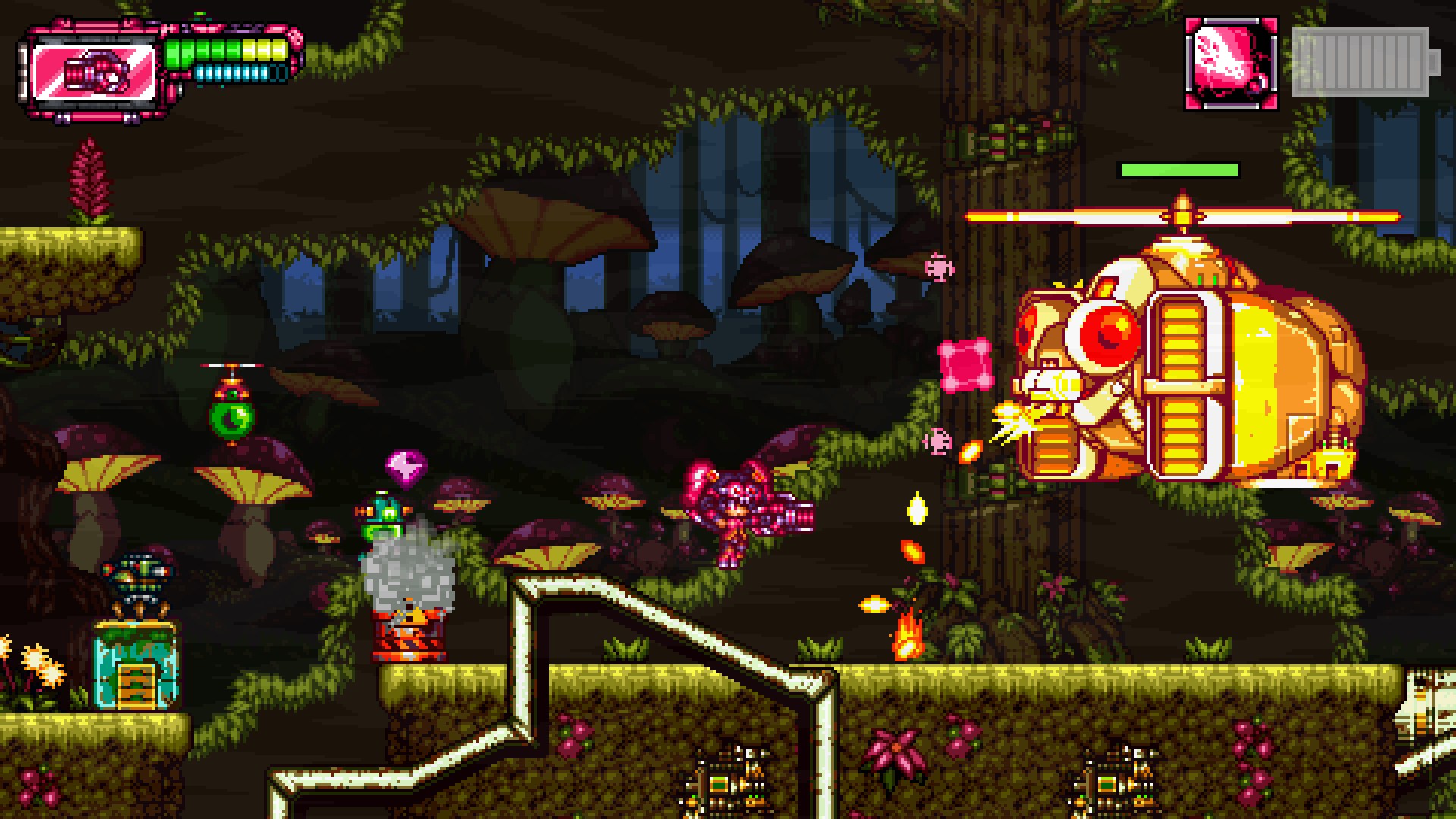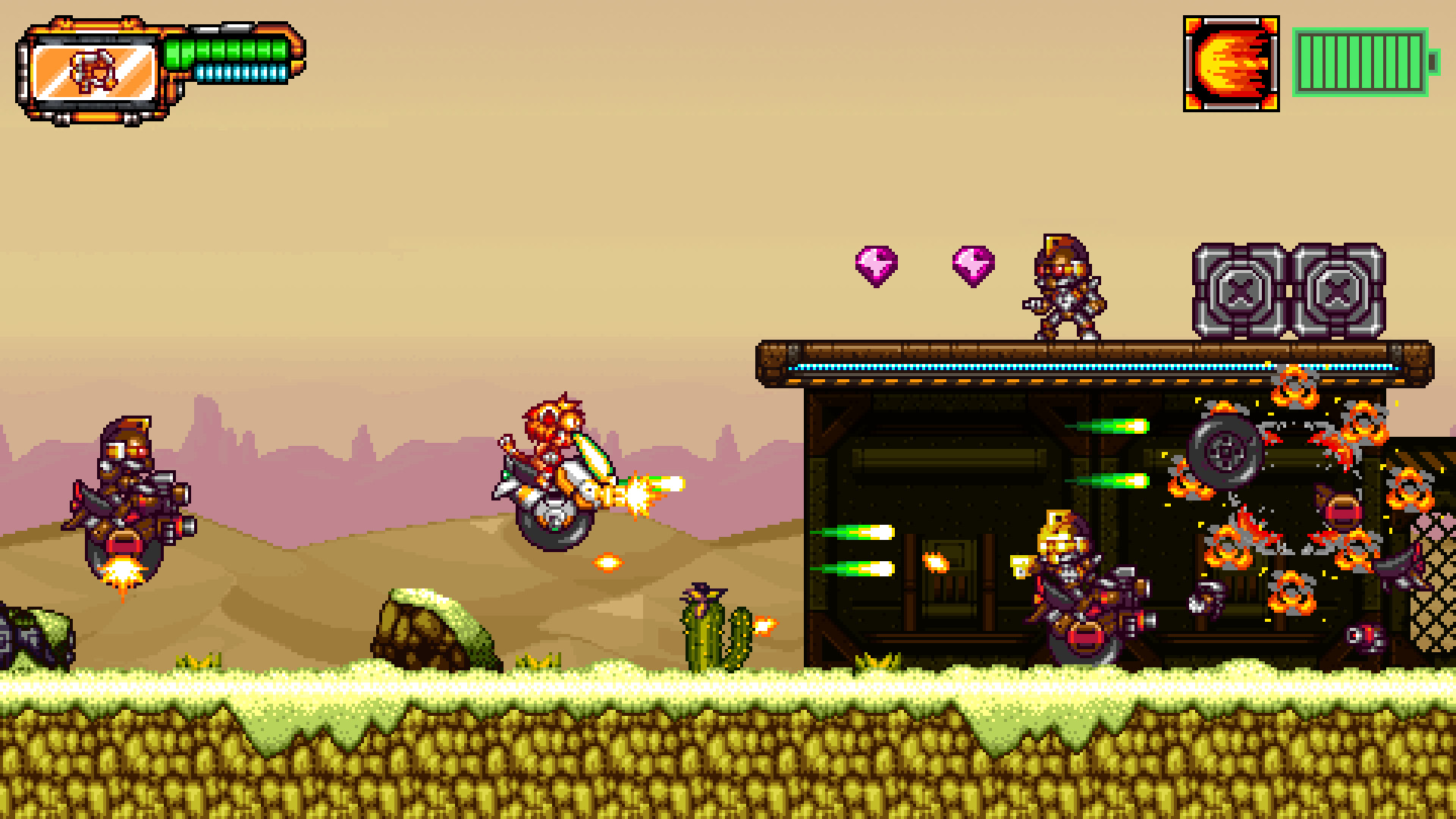 Not a bad-looking game. The characters look nice, but animations could use some work. It looks like this game and their previous release,

Metagal

, were inspired by the Rockman games. Also, the three main characters here remind me of Sonic, Tails and Amy.

(2018) Official Trailer: https://www.youtube.com/watch?v=BAsMc1NUi40

March 28.



https://heroichollywood.com/avengers-cr ... cs-google/


Cesar Galvan wrote:

Crystal Dynamics Avengers Video Game Possibly Coming To Google GDC Panel

A new Avengers video from Crystal Dynamics has been hinted at in the past and now that project might be coming to an upcoming Google event.

Game developers Crystal Dynamics is scheduled to appear at a special panel hosted by Google next week at it's GDC event. The new Avengers project was teased back in January 2017 and it could very well be possible that this project will be on full display there, though no official announcement regarding the project's presence has been made just yet. The announcement of Crystal Dynamics' arrival came from the Google Developers Twitter account.
https://steamcommunity.com/id/JPL0511/r ... ed/378360/


Jopa_Ghostly wrote:In the words of my video game designer, developer, and QA friends, the only people who create a worthwhile, large video game on their own are liars.
Twitch VODs
Part 1: https://www.twitch.tv/videos/396631512
Part 2: https://www.twitch.tv/videos/396662921

YouTube VODs
Part 1: https://www.youtube.com/watch?v=Xypi8a2cb94
Part 2: https://www.youtube.com/watch?v=9pUGRs2QaMo

I ran into technical issues, so the video is in two parts. The game is very cinematic right from the start and the story is pretty good for a looter-shooter. Post-apocalyptic Washington D.C. looks great and the characters fit right in. The shooting and cover mechanics feel great and are on par with what you would expect from a good third-person shooter. Also, the skills and loot you get look cool. You'll have to play through the first mission before you can squad up with friends and you'll need them since even the side missions are long and grueling and don't seem to be balanced for solo play. To get through the missions, you'll need a variety of skills, perks, and weaponry that a solo player can't make up for. The game does have matchmaking and you can call in randoms on the fly, but this is a game you definitely need to experience with a group of friends.
Twitch VOD: https://www.twitch.tv/videos/396405769
YouTube VOD: https://www.youtube.com/watch?v=oFWrc3DvXTI

You would think going around shooting mooks in the head would be a fun time, but RICO manages to make that a boring time. The main mode is called Case and can be done in co-op or single-player and features permadeath. You have 24 hours to clear a set of levels and can pick and choose different missions with different difficulties that branch to the final mission. This is all well and good, but there is no real difference between the missions. You'll play the same objectives with the same types of enemies in the same type of rooms ad nauseam until you crack the case. I quit the game within an hour since I pretty much experienced most of it. Kick door, slow motion, shoot guys, and repeat. It's such a basic game that co-op probably wouldn't make it any more fun.
Released yesterday (March 15) on the Epic Store and Uplay.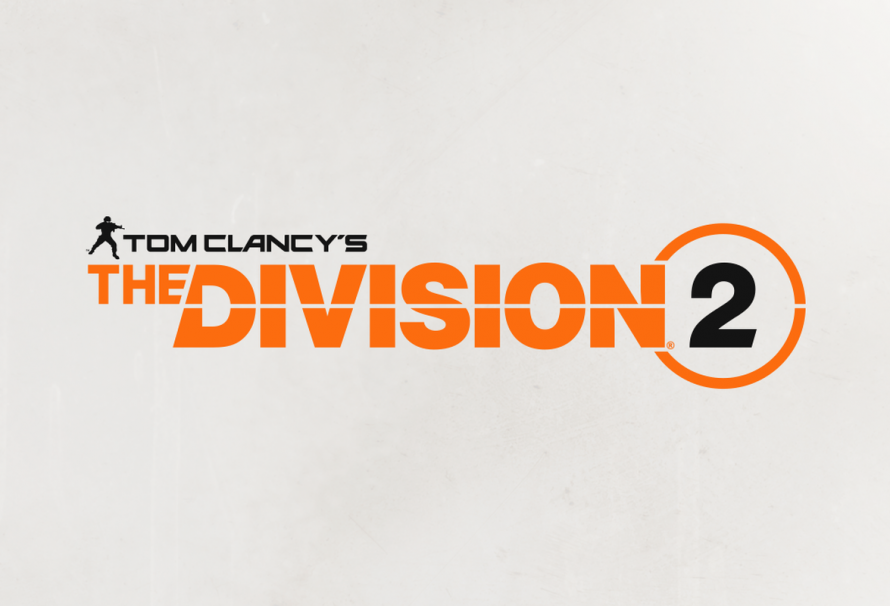 https://tomclancy-thedivision.ubisoft.c ... en-us/home

https://www.epicgames.com/store/en-US/p ... ion-2/home


Massive Entertainment wrote:History will remember
In Tom Clancy's The Division®2, the fate of the free world is on the line.

Lead a team of elite agents into a post-pandemic Washington DC to restore order and prevent the collapse of the city.

The Division 2 is an online, action shooter RPG experience, where exploration and player-progression are essential.

Liberate Washington DC – Save a country on the brink of collapse as you explore an open, dynamic and hostile world.

Stronger with your team – Specialize and fight together with your friends in online co-op or against others in competitive adversial PVP mode.

Genre-defining endgame – Choose a unique class specialization to take on the toughest challenges with friends.


I'll be streaming this game soon. The first game looked like a good looter-shooter and this second game doesn't look bad either.



I am not even going to try to translate any of this. Suffice to say the game has Recap excited because it looks gorgeous and shows an arcade control layout, though granted these images seem like concept art and not screenshots so the game must be very early in development.

http://postback.geedorah.com/foros/view ... hp?id=2313


Recap wrote:

El juego de disparo de Ramune.

Es sólo un proyecto de un solo hombre con aún pocos meses de trabajo detrás, pero si termina fructificando bien podría convertirse en el equivalente a la obras de Vanillaware en su género. El autor se identifica como artista gráfico profesional a sueldo de una casa importante en su cuenta de Twitter, y cuesta trabajo no asociarlo con Hirokazu Itano, grafista de Nippon Ichi al menos desde Prinny y director y diseñador gráfico de Lapis Re Abyss [

>

], además de fan declarado del género del "shooting" tradicional.

https://twitter.com/ramunepod/status/11 ... 9806867456

Lo importante es que parece tener intención de terminarlo (bajo Unreal Engine 4, por tanto, WIN podría tener su versión) y ya ha apuntado las premisas mecánicas: control clásico con tres botones de acción a lo sumo, combinaciones de éstos para distintas técnicas y caja de impactos muy reducida a pesar del enorme tamaño del "sprite":

https://twitter.com/ramunepod/status/10 ... 8275207169

(Esta imagen es conceptual.)

https://twitter.com/ramunepod
Twitch VODs
Part 1: https://www.twitch.tv/videos/395895228
Part 2: https://www.twitch.tv/videos/396104644

YouTube VODs
Part 1: https://www.youtube.com/watch?v=Cy-XYASLcPo
Part 2: https://www.youtube.com/watch?v=K2z5vI3JWf0

Ran into some technical issues with the stream, so it's in two parts. The aesthetic of the game is still stupid, but it doesn't look too bad in the early game; even icy mentioned on stream that the music was nice and wanted to try playing lol. The city-building is as complex as Factorio and may be in some ways more complex than it. With the amount of workers you need to keep track of and manage, it makes things hectic, but I prefer the chaos and complexity of managing actual players and the threat of aliens in Factorio. Mechanically, it's not a bad game and I can see why it jumped up in the Steam rankings.
Review (3/5): https://culture.vg/forum/topic?t=7018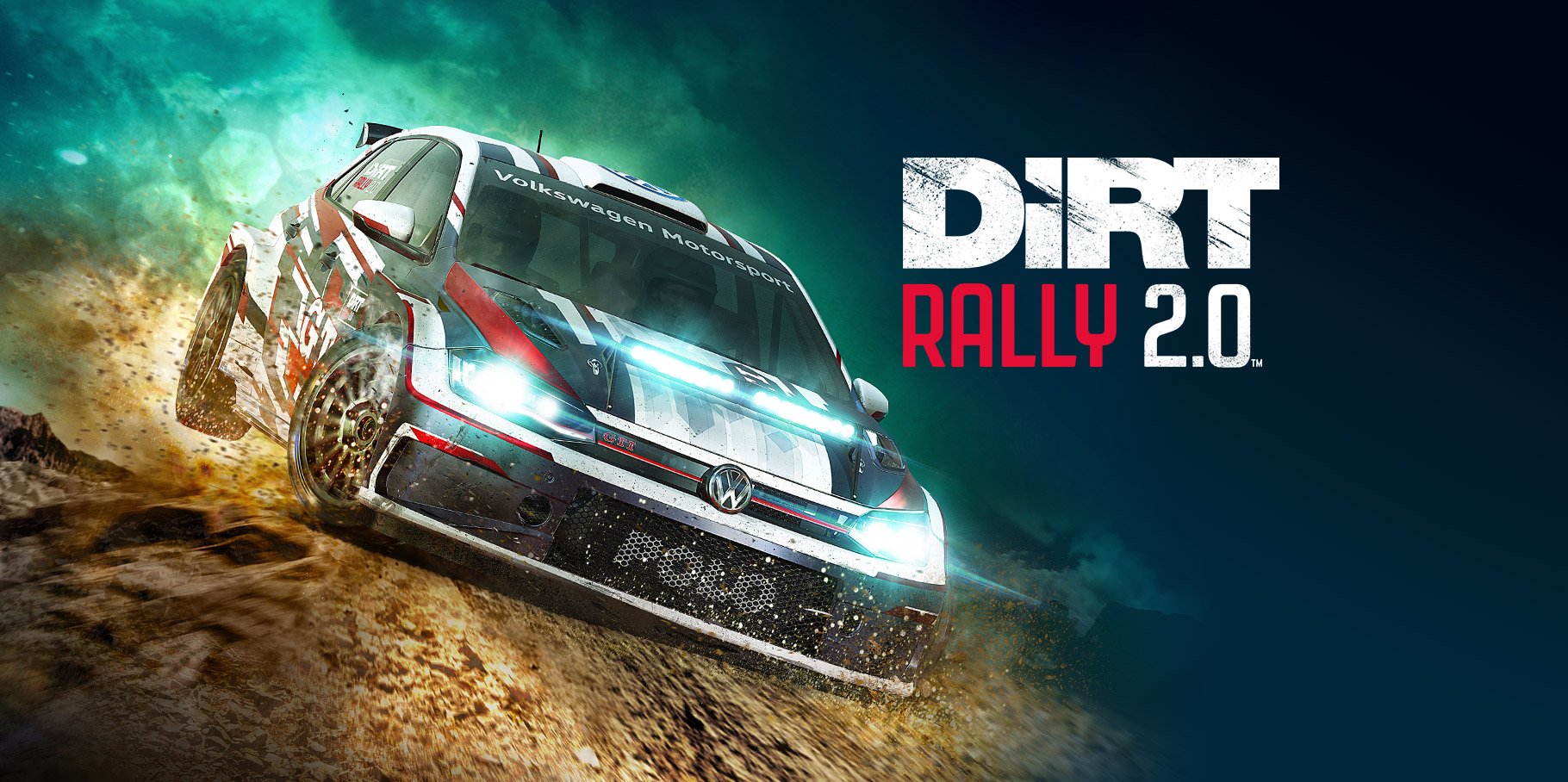 Insomnia wrote:One step forward and 2.0 steps back.
The world looked well-populated with people, enemies, items and points of interest to explore. There are main quest missions that are given in a linear order by certain people and what looked to be side-quests in the towns I passed by, but I didn't get a chance to try them out. The structure is not like BotW and more like the GTA series.


Came out in Early Access on March 7. Some are billing it as a "relaxing" imitator of the Kingdom series... But unlike those games, this is 3D, so it should be deeper, if it's not easier due to the "relaxing" nonsense. Crappy polygonal character design aside (reminiscent of For The King, and a ton of other games with bad character designers), it looks pretty good in motion. Surprised it hasn't been selling better. The trailer script is cringeworthily pompous though, so maybe that's why.

https://www.facebook.com/thewildagegame/

https://store.steampowered.com/app/732160/The_Wild_Age/


McMagic Productions wrote:The Wild Age is a micromanagement strategy game with tower defense gameplay mechanics. The game is designed mainly for a peaceful and relaxed gaming experience that offers a break from the busy realities of life.

In the game, you take on the role of the new ruler, who is tasked with creating a new, fully independent settlement on several islands.

It is necessary to hire villagers and fulfill the main task for each island. However, it will not be easy, as every night enemy goblins attack your settlement, thus hindering your efforts. As a ruler, you can only give orders using a single raw currency in the game (coins). Your villagers carry out the tasks and their roles according to your decisions: repairing/constructing buildings, harvesting materials, hunting animals and guarding the walls.

Meeting the goal is not always easy and you have plenty of options to develop your strategy. Completing main tasks in the main campaign will unlock special rewards for smoother passage throughout the game.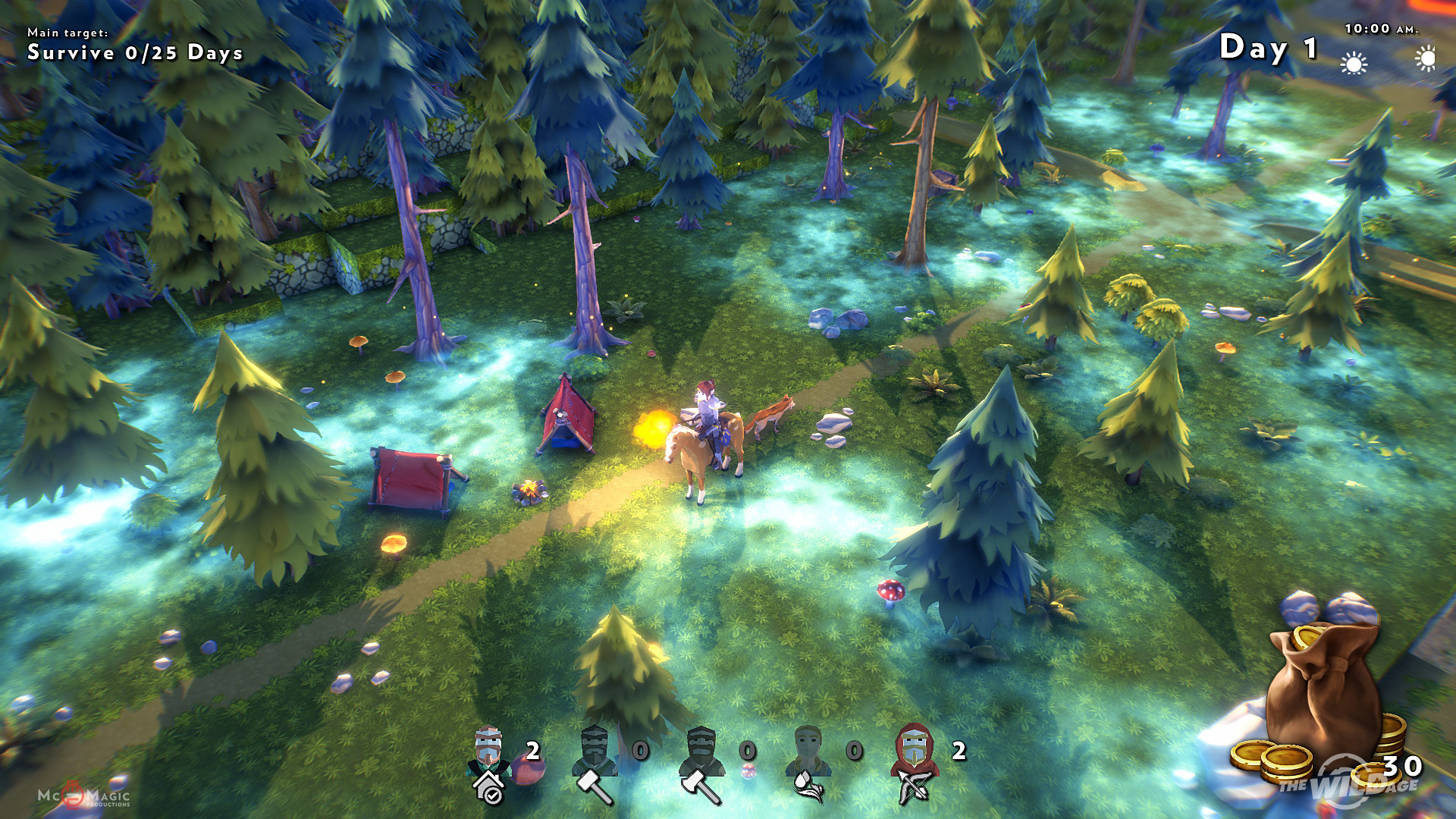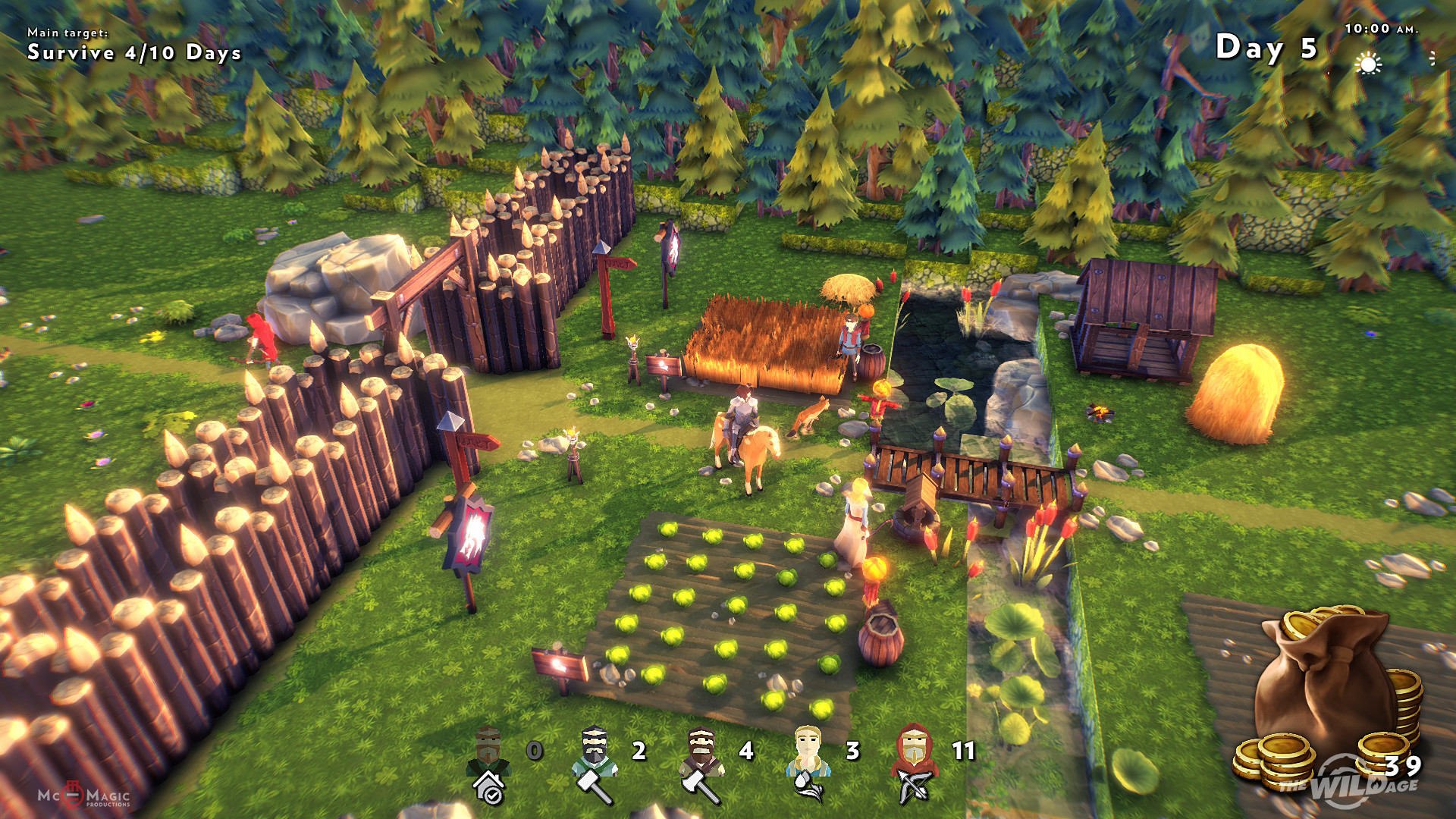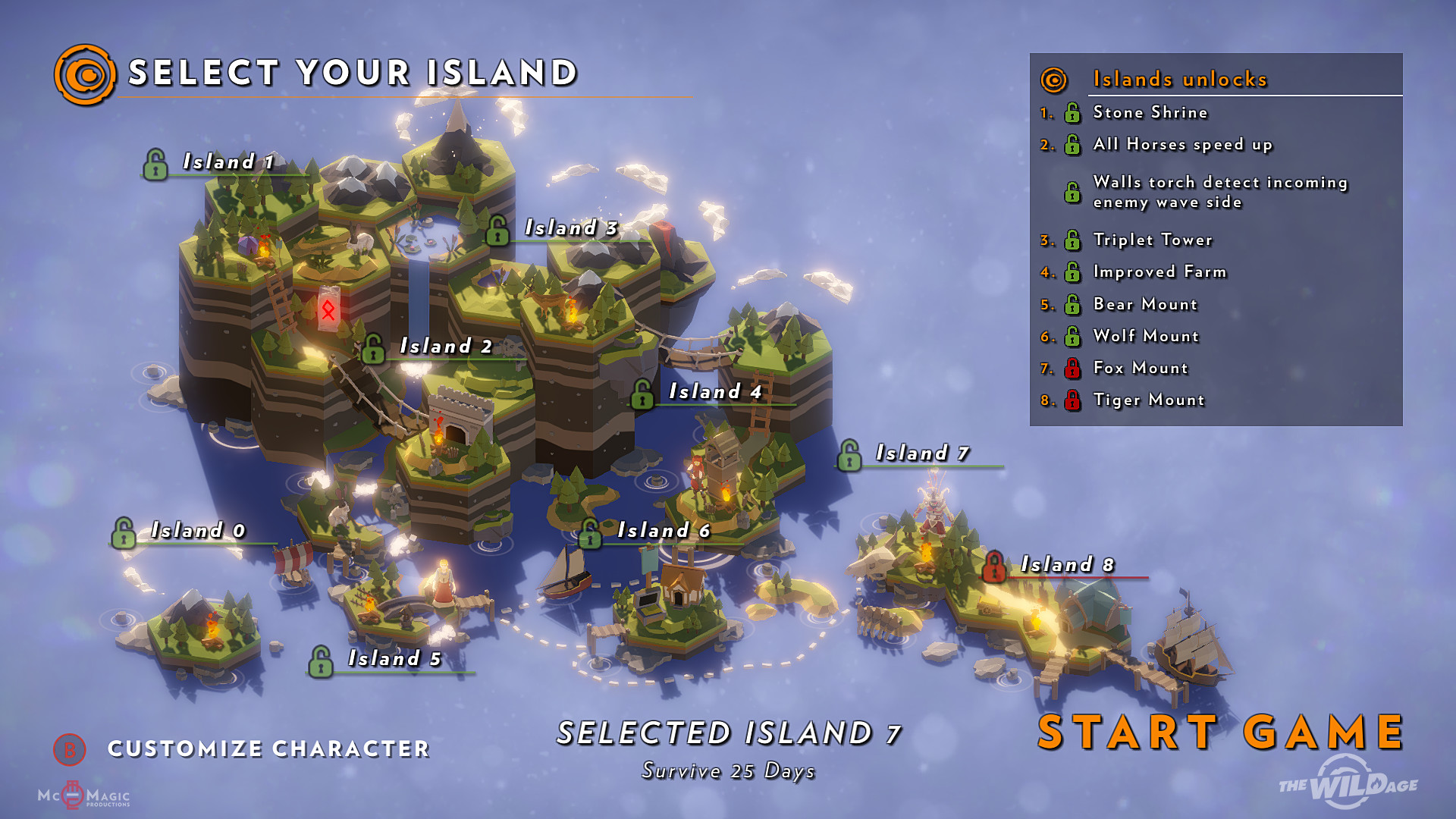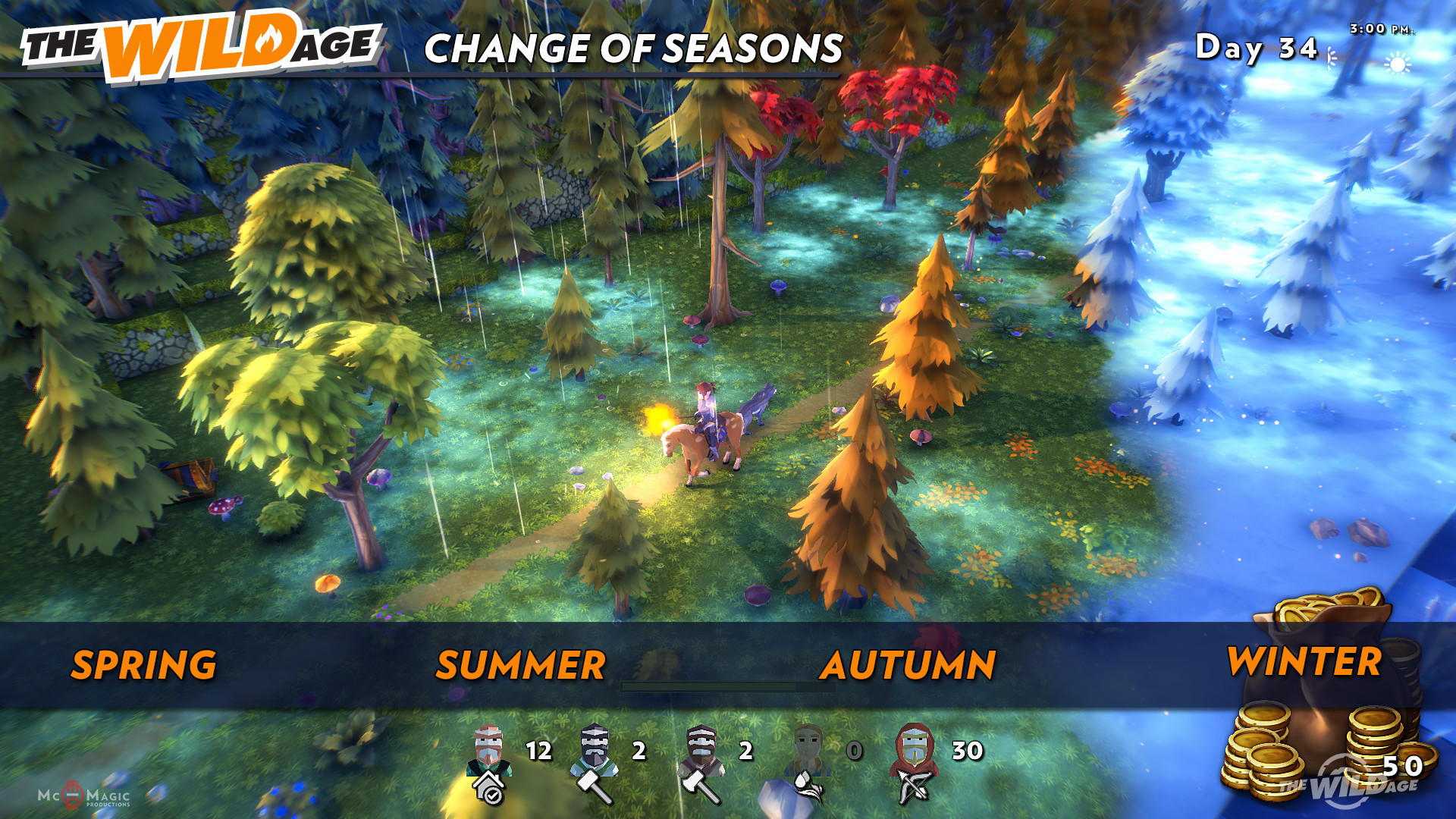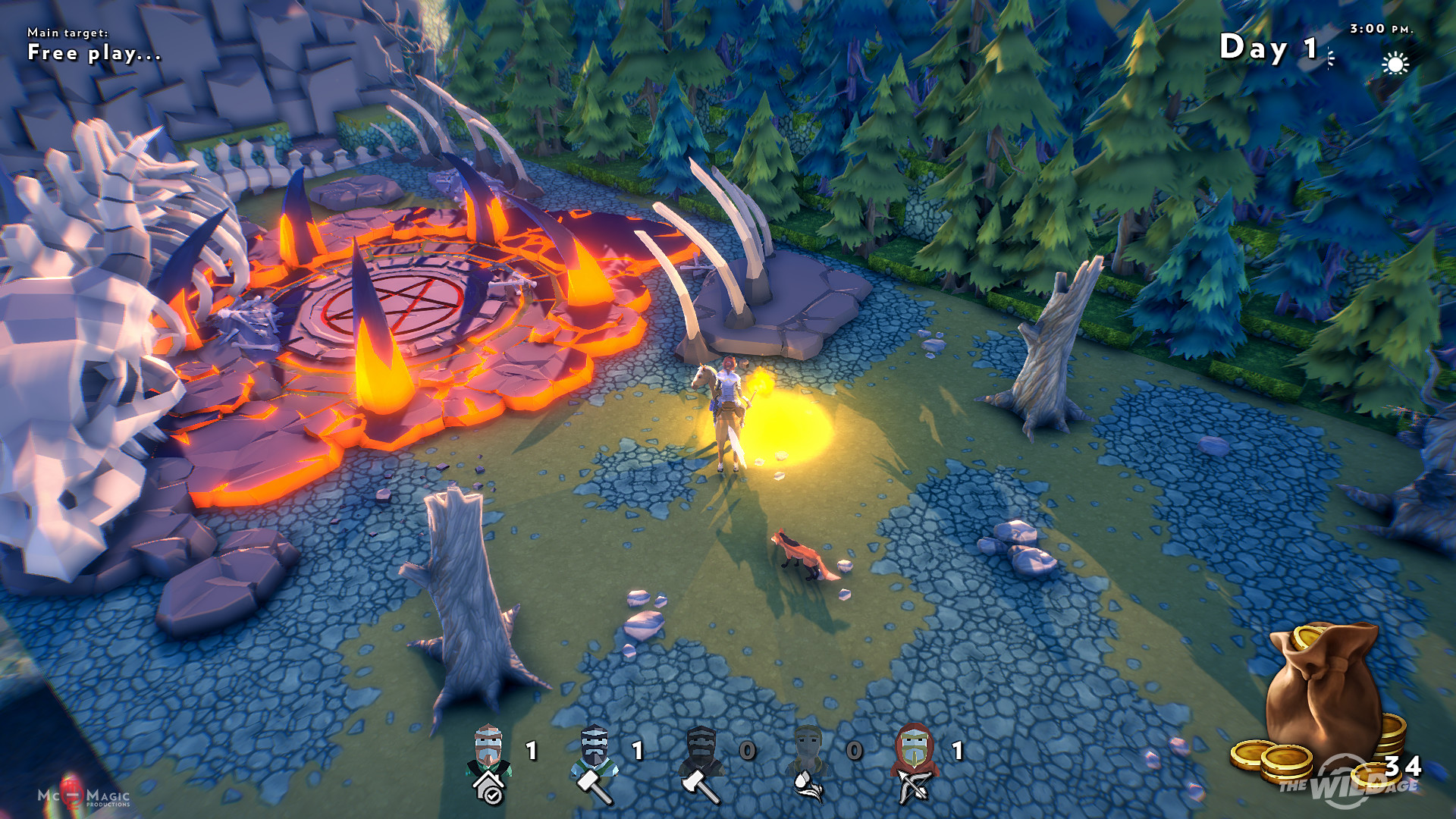 Trailer: https://www.youtube.com/watch?v=Mpq362SgGHk



In a free-roaming/"open world" game one of the most important things is... the world. You mostly spoke of the combat system, but that is a priority in action games. Witness the GTA series, in which combat is always far from top-notch. So how is the world in this game? Is it interesting and fun to explore? And also, what's the quest structure like? That's the second most important aspect in these games. Are there a bunch of people spread around the map giving you missions as in GTA, or is the structure different? (perhaps more BotW-like; though I've no idea what's that like, but I understand you've played that).





Review (3/5): https://culture.vg/forum/topic?t=7016


Insomnia wrote:I'm pretty sure there's a really good game in there hiding under all the loot boxes and drawn out level progression.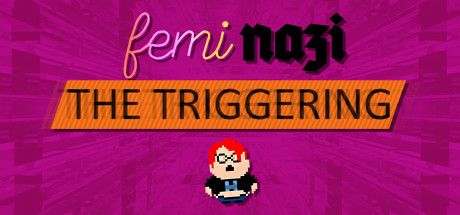 https://steamcommunity.com/id/magusx777 ... ed/585550/


Mr. Matt wrote:FEMINAZI: The Triggering is a political satire of the third wave feminist movement; specifically its most vocal and outspoken members, who seem like they wander around just looking to find anything they can deem sexist and/or politically incorrect, freaking out and screaming with the biggest outrage response possible. In this game, that is quite literally what you do. You run around a tiny section of streets, a beach, and a small wooded area, finding white males who haven't conformed to feminist values to scream things like "Bigot!" at. Additionally, you can find women pushing strollers look happy to be moms, and can shout "TRAITOR!" at them. You score points for doing this and build up your triggering meter.

However, two things are required to justify your existence: triggering, and tolerance. To display to the world how tolerant you are, you run around finding anyone with brown skin and say things like "Sorry!" to them. What was weird for me at first was that I couldn't tell who to scream at, who to ignore, and who to be nice to, so I kept losing within about a minute of starting the game. You see, like an idiot, I hadn't read the instructions, and didn't realize what I was supposed to do. I quickly caught on, and was shouting at white males and women with children, and praising anyone with brown skin. Then I could stay "alive"/active, running about doing as I pleased. There are also several minigames to help you get fatter, help police shoot only white criminals, throw male babies in the trash while sparing female babies, and a few others. The minigames are simple and not all that great, but they do add to the game.


FEMINAZI: Mother Russia DLC
https://store.steampowered.com/app/6256 ... ussia_DLC/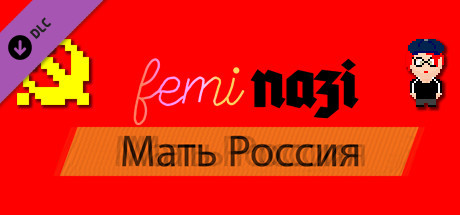 hyperboreanGames wrote:Journey to Mother Russia on a mission to save fellow liberals from the oppressive clutches of Gopnik Nationalism!

FEMINAZI: The Triggering - Mother Russia DLC

features:

-Brand new playable map Misovostok

-15 new Slav collectibles in the new map for maximum immersion

-Authentic Slavdidas tracksuit collection and more Slavic fashion available in all colors

-Combat system - while in Russia, you will be able to scream your oppressors away but they will also hit back!

-Rescue fellow liberals by also screaming at the ropes that bind them

-Tolerance is now your health!

-Gopniks

-New minibosses!

-New leaderboard!

-18 new achievements!

-More memes!
Review (2/5): https://culture.vg/forum/topic?t=7015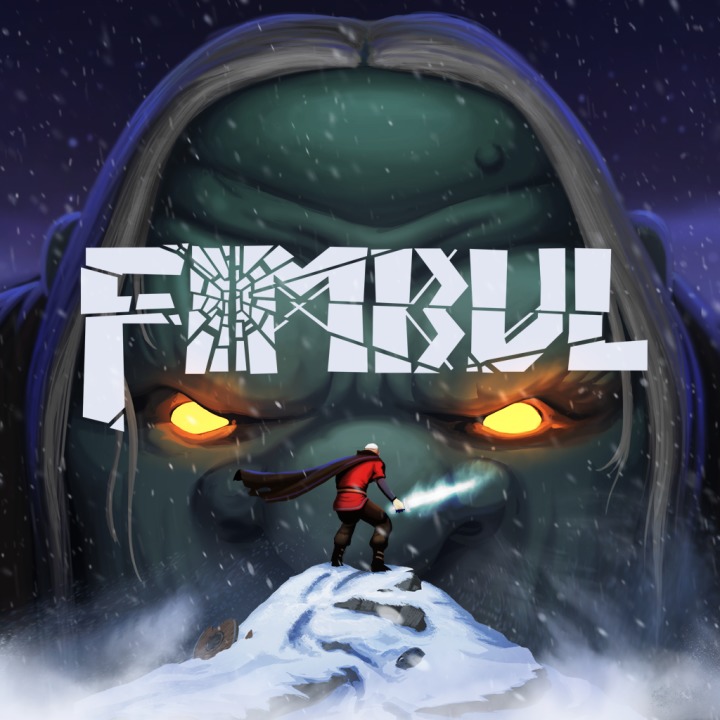 Insomnia wrote:Feels like the poor man's

Ryse

. And if you were thinking that

Ryse

was already the poor man's

Ryse

, well, then I've made myself all the clearer.
I posted this comment:


CULT|icycalm wrote:Hang in there dude. You have a quality game, and it will find its audience no matter when you release it. My site will do all it can to help.


Also note that, as of this writing, 348 keys are available to buy on the official site, so no one's stopping people from jumping into the game: https://ymir-online.com/product/ymir-cl ... steam-key/

Tons of people already have the game via this method anyways and are playing right now. Still sucks though, because of this:


Ronchiporc wrote:So here i am now, on release day, unable to release my game after about 8 years of work.
Big AAA city builders games are about to be released in a week or so. I had the perfect release day planned, and now it's ruined.

But even though it's partly my fault, i can't keep but feeling bitter at the lack of understanding from Valve's side. On one hand because they didnt seem to care that denying me this for some absurd reason ruined such an important day for me, and on the other because i can't help but feel infuriated that somehow my game was under greater scrutiny and had to meet high quality standards( resulting in a denial), when in the meantime the cheapest porn games and asset flippers seem to be released on a daily basis without the slightest oversight on steam. Like...really Steam? MY game gets its release denied but those are fine?


Having said all that, I posted the following follow-up content:


CULT|icycalm wrote:Having said all that, I also have to say that the kind of person who posts on his official Steam page in that childish wall-of-text-with-no-proper-paragraphs-or-formatting or even punctuation is bound to be a scatterbrain who's bound to run into these sorts of troubles... So maybe you should considering working on that, dude.
Release delayed: Steam has denied the game's release
https://steamcommunity.com/games/378360 ... 5374794574


Ronchiporc wrote:But i have to say you'd be surprise how even as a dev, we have pretty much zero human contact with anyone from Valve either. Its more of a self running website where all you're left with is some documentation and a forum of other devs trying to figure out things themselves too and sharing experiences. You can't get any help, and the whole steamworks interface is very confusing, sometimes even faulty/buggy, which doesnt help to make things intuitive.
Is there still humans working at Valve ? nobody knows. I personnally suspect Gabe merged with the mainframe "lawnmower man" style years ago, and left us all to despair with this platform.


lol

He has a good sense of humor, at least, which bodes well for the game.



https://www.patreon.com/posts/25387749


icycalm wrote:

The icycalm & recoil Show

What is the icycalm & recoil show? It is—or rather, I would like it to become—the Ebert & Siskel show of videogames. It's no secret that critical video content for videogames sucks balls, and stunts like Jack Black's new YouTube channel, with its absurd popularity for what is essentially zero content, only make things worse. Everyone was

already

clowning before it, and now that a professional clown has entered the field, things are only going to get even clownier. I mean, I am not against having fun on video, but let's make the fun about PLAYING GAMES, instead of about random shit, no? And if we can add solid expert critical analysis in there, that'd be the ultimate, right? So this is what I'd like to do with my show.

Now this is a massive endeavor, and I don't plan to jump into it straight away. We've been chatting about the format and the work involved with recoil for a couple of weeks now, and—if it's to be done properly—it is definitely out of our technical skills and budget right now. Even if we had those things we'd still not be able to do it right now, because we are in traveling mode and ideally this should be shot in a studio. However, we do have the

foundations

that are required for the job. For one thing, we have the expertise and insight that no one else has. We certainly have the playing skill, with recoil probably being better than me at some action games, and me probably being better than him in some strategy ones. So, in combination, we kick ass in pretty much everything. I certainly have the vision for the show like no one else has ever had it, and recoil has a $2,500 laptop he just bought specifically to do the editing for the show, and some video editing skills from college. So I have no doubt we can do this thing. We just have to build up to it slowly and it's gonna happen.

So we're gonna start from humble beginnings, and build up from there. Remember those ICYCALM LIVE streams I did on Patreon a while back via Crowdcast? I am paying $45 a month for the privilege of using that service, and I've had a good experience with it so far, as I think the viewers who joined me for those streams also did, so I am going to keep using it. What we are going to do is take the recently released STG

Devil Engine

[

>

] that looks pretty damn sweet, run it on recoil's new laptop (looking pretty sweet with scanlines, etc.) and take turns playing it on his new arcade stick. We'll just play one credit each, back and forth, probably on the toughest difficulty setting, and get a little contest going to see who can get furthest the fastest for bragging rights while we comment on each other's runs and critique the game too in real-time, all on webcam of course. We might even end up chatting about wider issues, like the genre or videogames in general, and we'll also be keeping an eye on the chat so you'll be able to put questions to us, etc. Ideally, it'll be like the podcast that everyone loves, but you'll be able to both see us

and

talk to us,

and

see us play a game at the same time. And a cool new game too, that's interesting material on its own right.

If this goes well—and I don't see why it wouldn't—we'll do it for more games in the upcoming days and weeks. Always the cooler, more interesting ones of course—and the rest recoil can cover on his own on Twitch.

After a few weeks or months of doing this, we'll have accumulated some experience as live hosts, and we'll also have made the streaming of the latest releases a routine in our lives—as recoil has been doing on the frontpage recently, if you've noticed—so that the next step, of putting the actual show together, will come naturally. I mean, if we've already sampled all the new games coming out for the week, and already have the raw footage of us playing them, all we'll have to do is sit in a couple of chairs in front of a camera and chat about them. And then it'll be recoil's job to edit the game footage in, and we'll have the show. We'll still keep doing the live play sessions, but at that point you will also have a let's say 30-minute critical digest of all the past week's notable releases.

So that's the plan, and it begins soon with

Devil Engine

. If you're pledged at the $10 level or above, you'll receive an email when we're about to go live, but we'll also announce the stream on Discord and on the frontpage. Check it out and let us know what you think.
Battle Royale Gameplay Trailer Reveal (2019): https://www.youtube.com/watch?v=UE4jCf558lw


Twitch VOD: https://www.twitch.tv/videos/395584381
YouTube VOD: https://www.youtube.com/watch?v=o5v4esAc7Q0

Right off the bat, you can tell they took a lot of care with this one, there's a great intro video and the opening cutscene is full of excitement and action and it's not long until you get to jump into the game. There's everything you would expect from a good free-roaming action game. Even though I couldn't get to them within two hours, I could see the skill tree had a good variety of combat, movement, and stealth options to unlock with some of them being ripped from the Batman and Spider-Man games. When it comes to difficulty, the game is no pushover at the hardest difficulty and you'll have to put a good amount of time in figuring out the combat system, boss patterns and the best way to utilize all your moves. It's a good game even if you know nothing of the source material.


https://www.ayearofrain.com/

https://store.steampowered.com/app/3195 ... r_Of_Rain/


Daedalic Entertainment wrote:A desolate realm, kept in flux by the steady rhythm of battle; a proving ground for those with great ambition. War is in peoples' blood. A necessity in their struggle for survival and power.

A Year Of Rain is the upcoming ultimate team real-time strategy game. Choose your faction, team up and take control of a legendary hero who has unique powers and individual talents!

Choose one of three rival factions and get immersed in a gameplay mixture of base building, resource gathering, unit recruiting and battling against other players online or in campaign mode against AI. Structures and units can be upgraded in order to enhance efficiency and power. With your carefully assembled army led by a legendary hero, you will be able to fight alongside the noble House of Rupah, the Wild Outcasts or join the Restless Undead. A battle without mercy begins.

The team RTS A Year Of Rain combines classic real-time strategy elements with a strong focus on hero units. Both the co-op campaigns and online and offline modes are being designed with a team of two in mind. The classic 2v2 skirmish mode is being developed for competitive matches from the very start. Meanwhile, "Against all Odds" is an innovation in the genre where two lone heroes face two entire armies, who have full command over units and structures.

Features

The ultimate Team RTS. Play together across all game modes.

Ambitious campaign, designed for co-op experience

A 2v2 skirmish that is truly designed for team-play

Unique asymmetric 2v2 multiplayer mode "Against All Odds": Two heroes face two entire armies!

Unique factions

Compelling multi-layered story

Elaborate, stylized art

Powerful iconic heroes to lead your army

Soundtrack by award-winning composer Neal Acree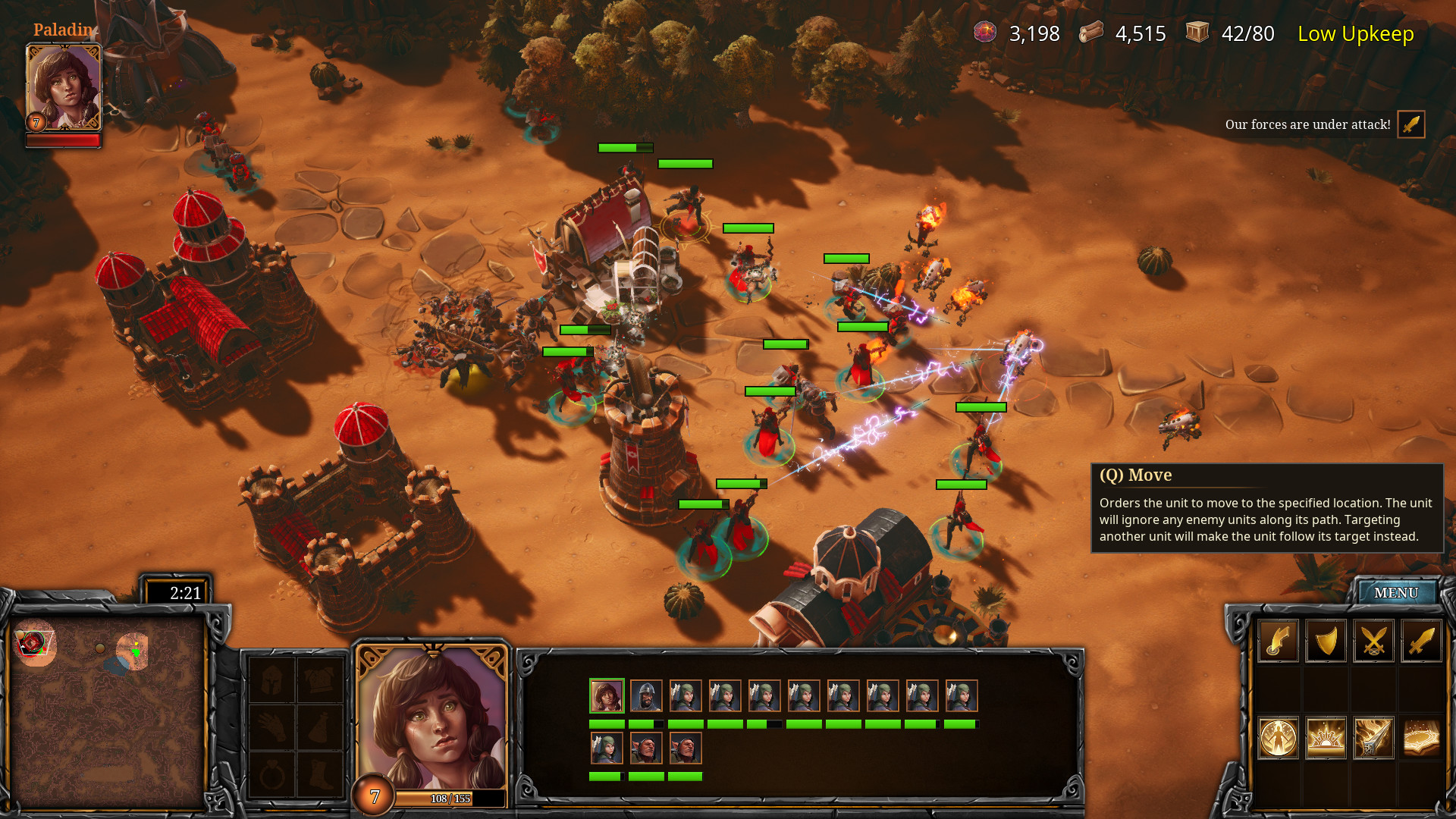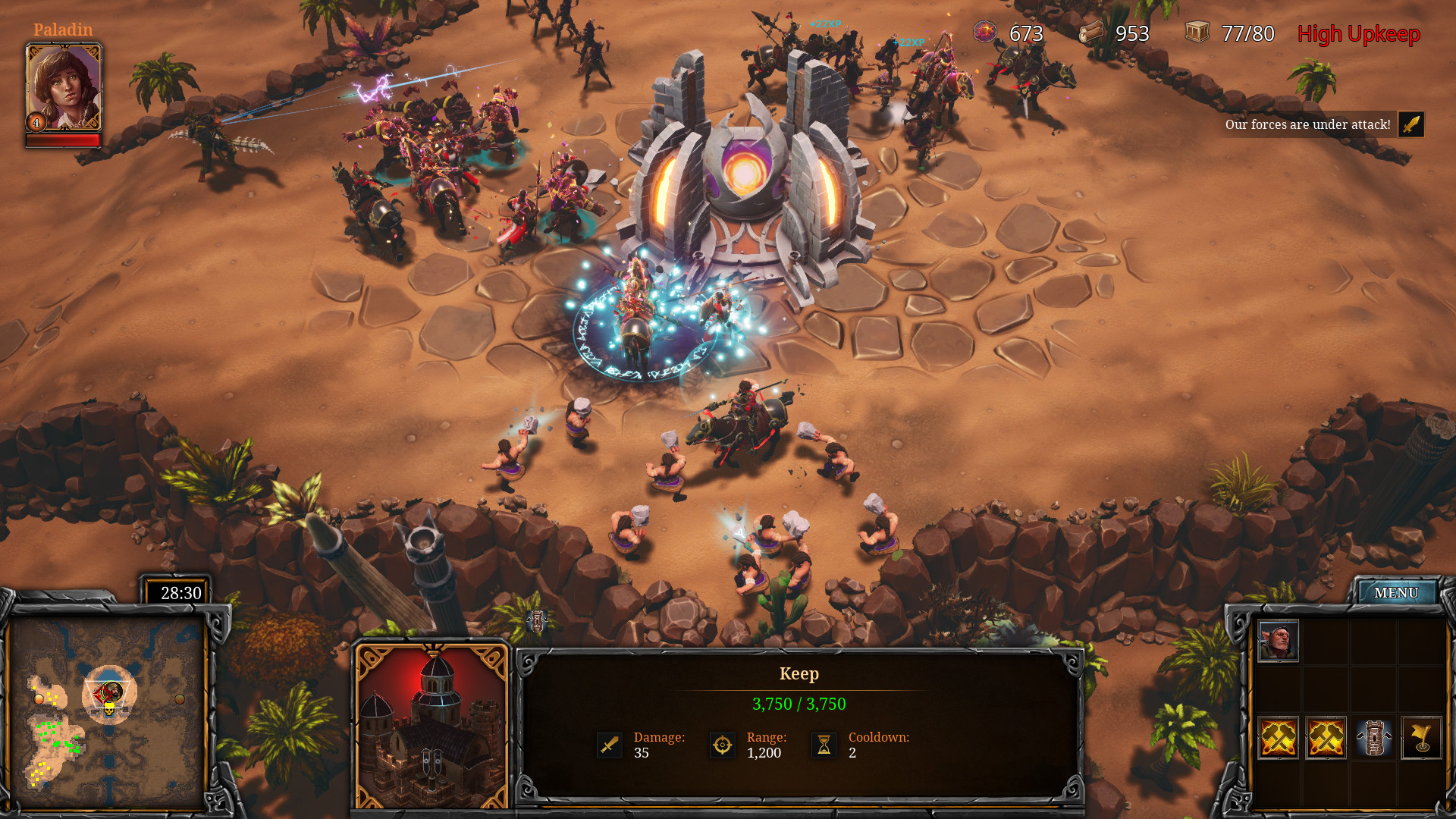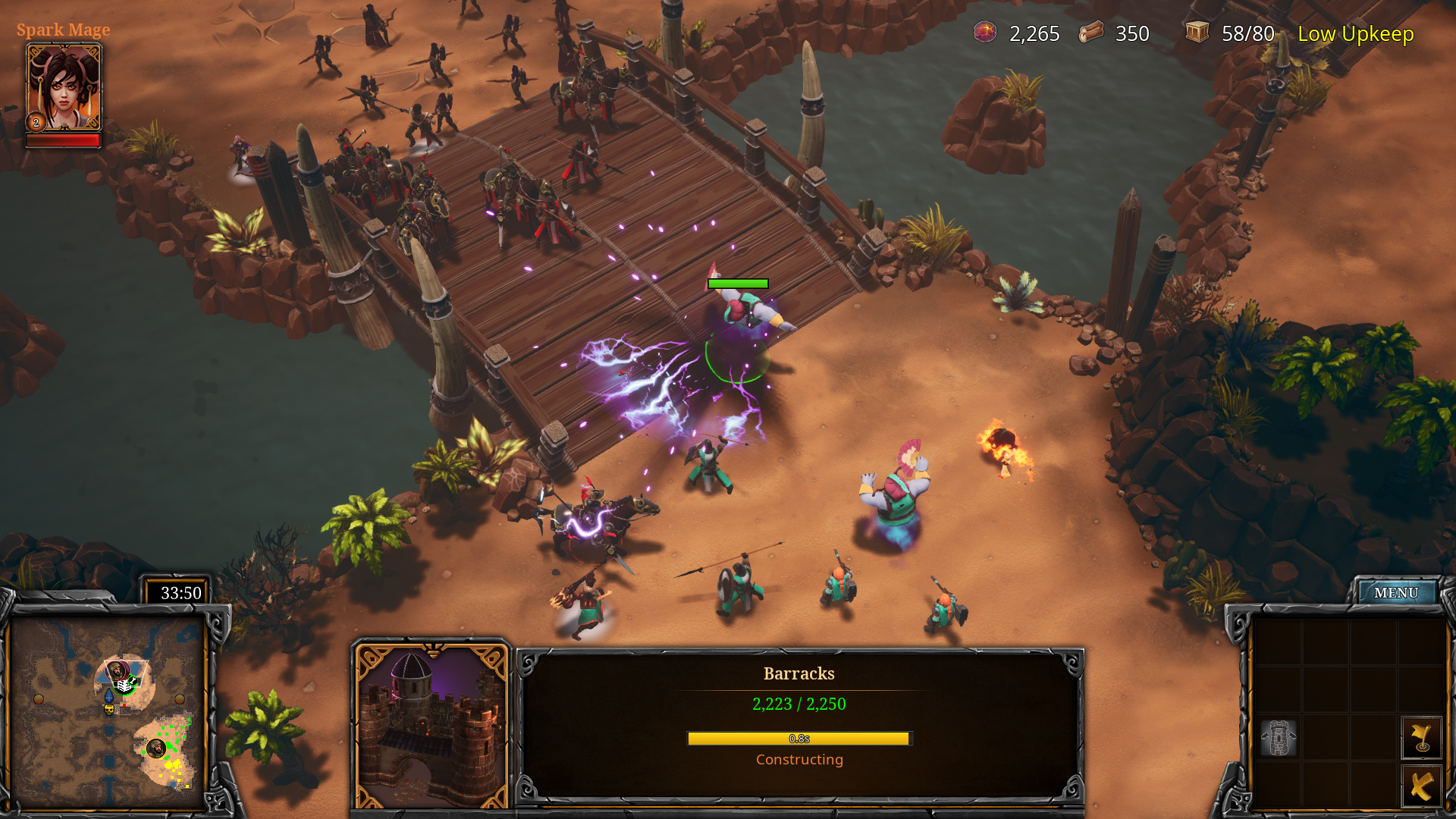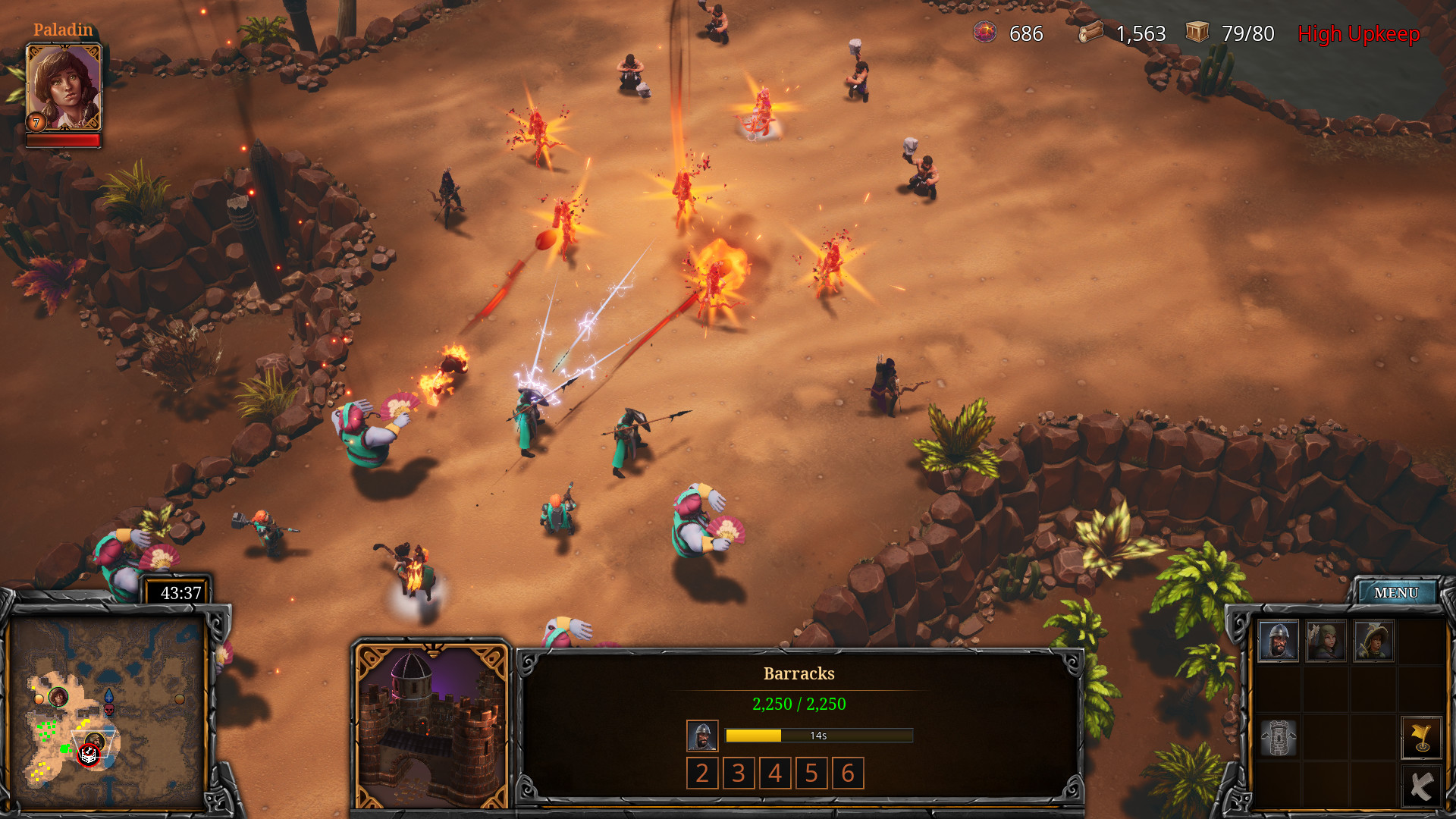 "Team RTS" sounds to me like an expanded MOBA, otherwise there's tons of "team RTSes already", and with far bigger teams than this will support.

No footage yet.

2019.



CULT|Diamond Dawg


man
DMC5 is fuckin' great
Coming out on Steam: https://store.steampowered.com/app/9753 ... _Fortress/

When?


Bay 12 Games wrote:Available: time is subjective


Is that answer hipsterish enough for you?

At least it seems to have graphics, so maybe this time I'll get around to playing it.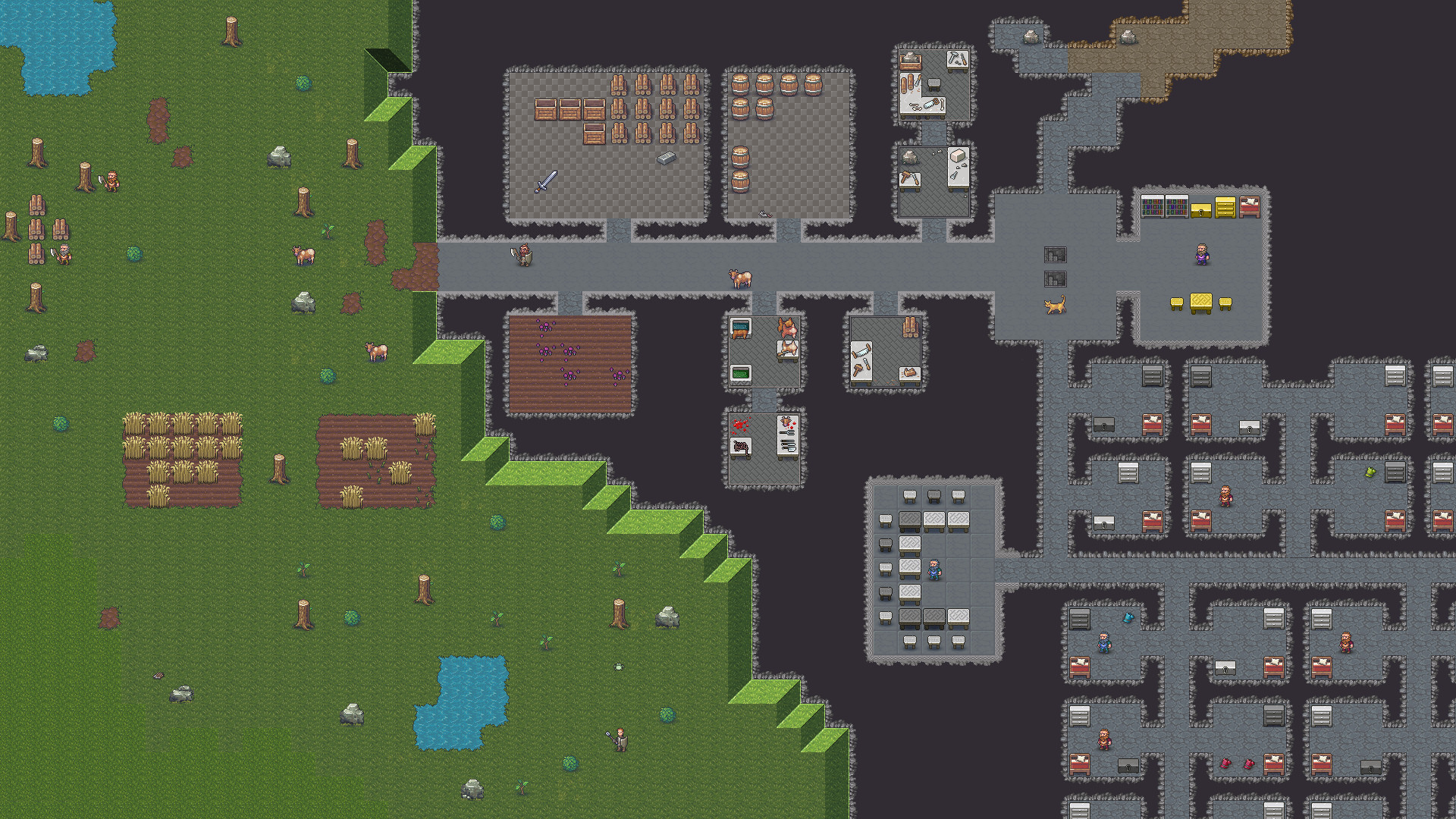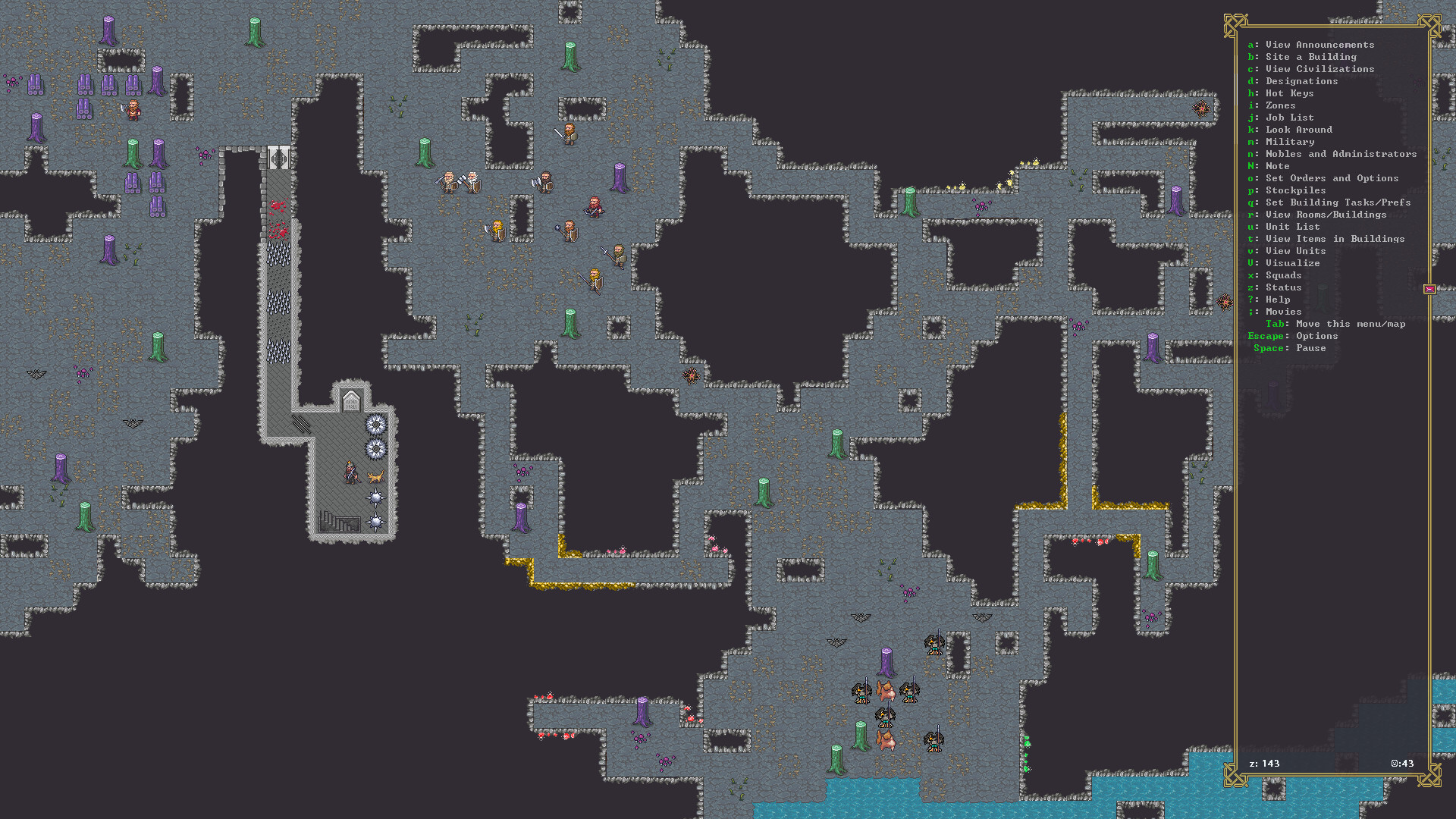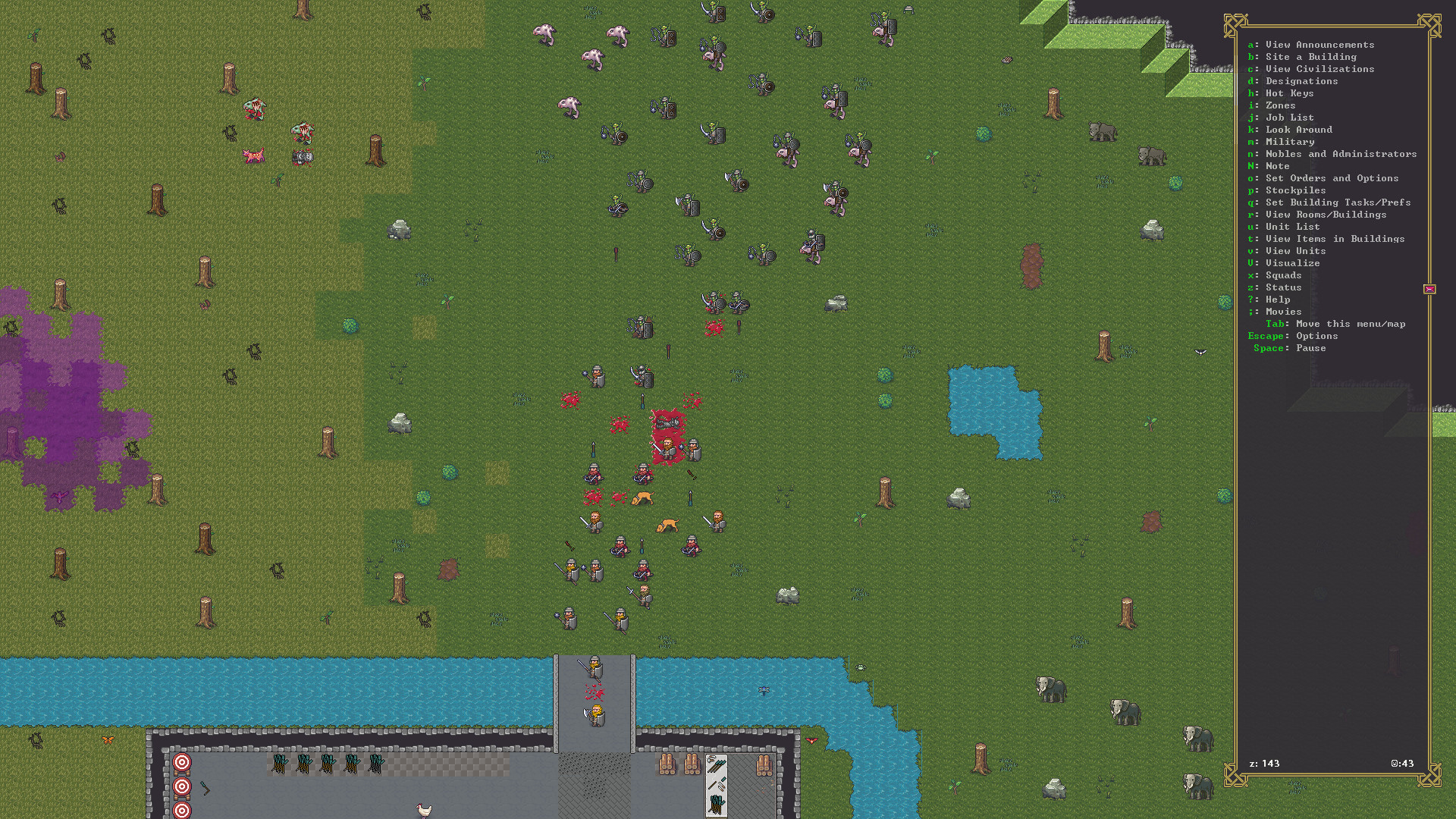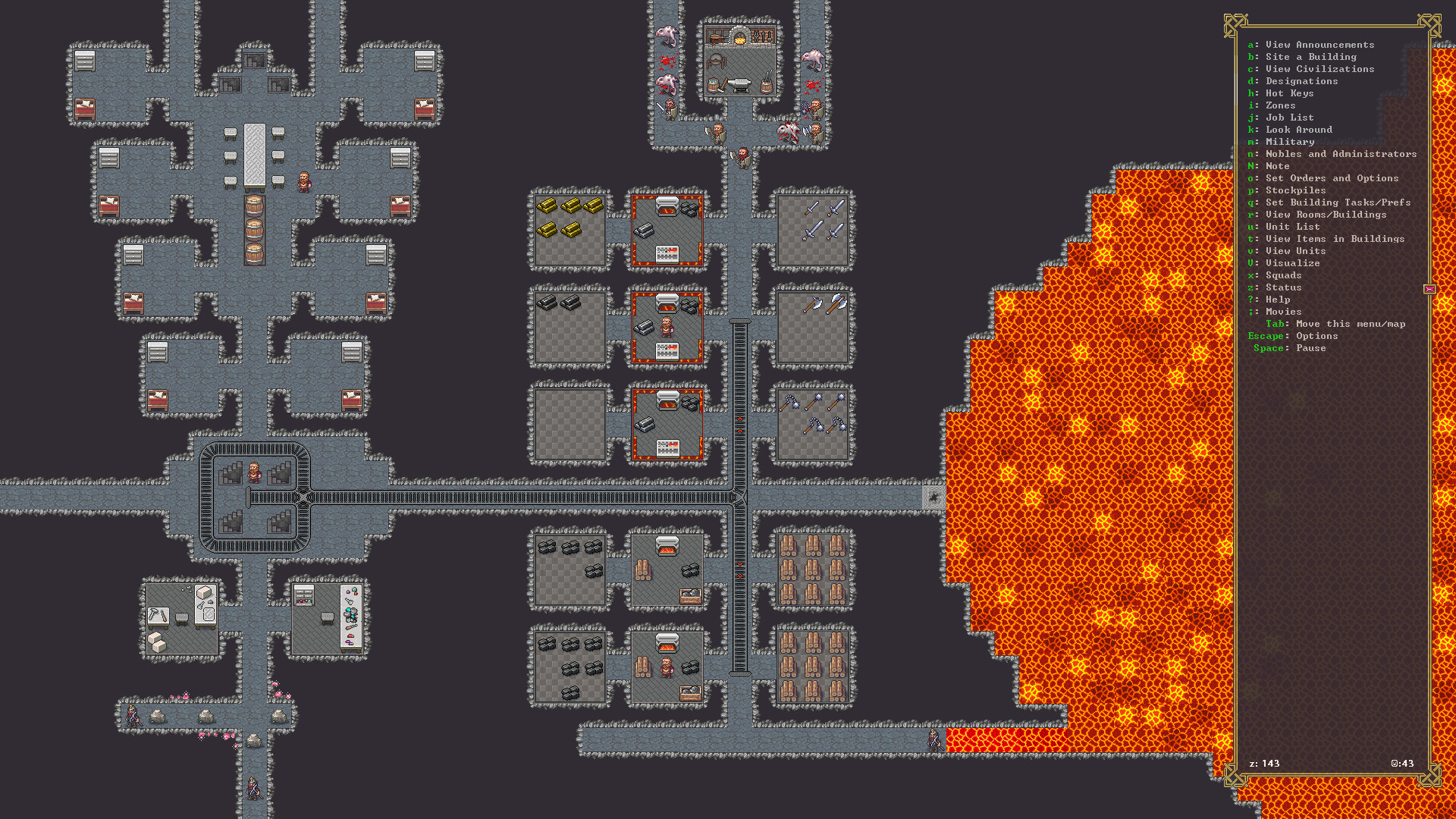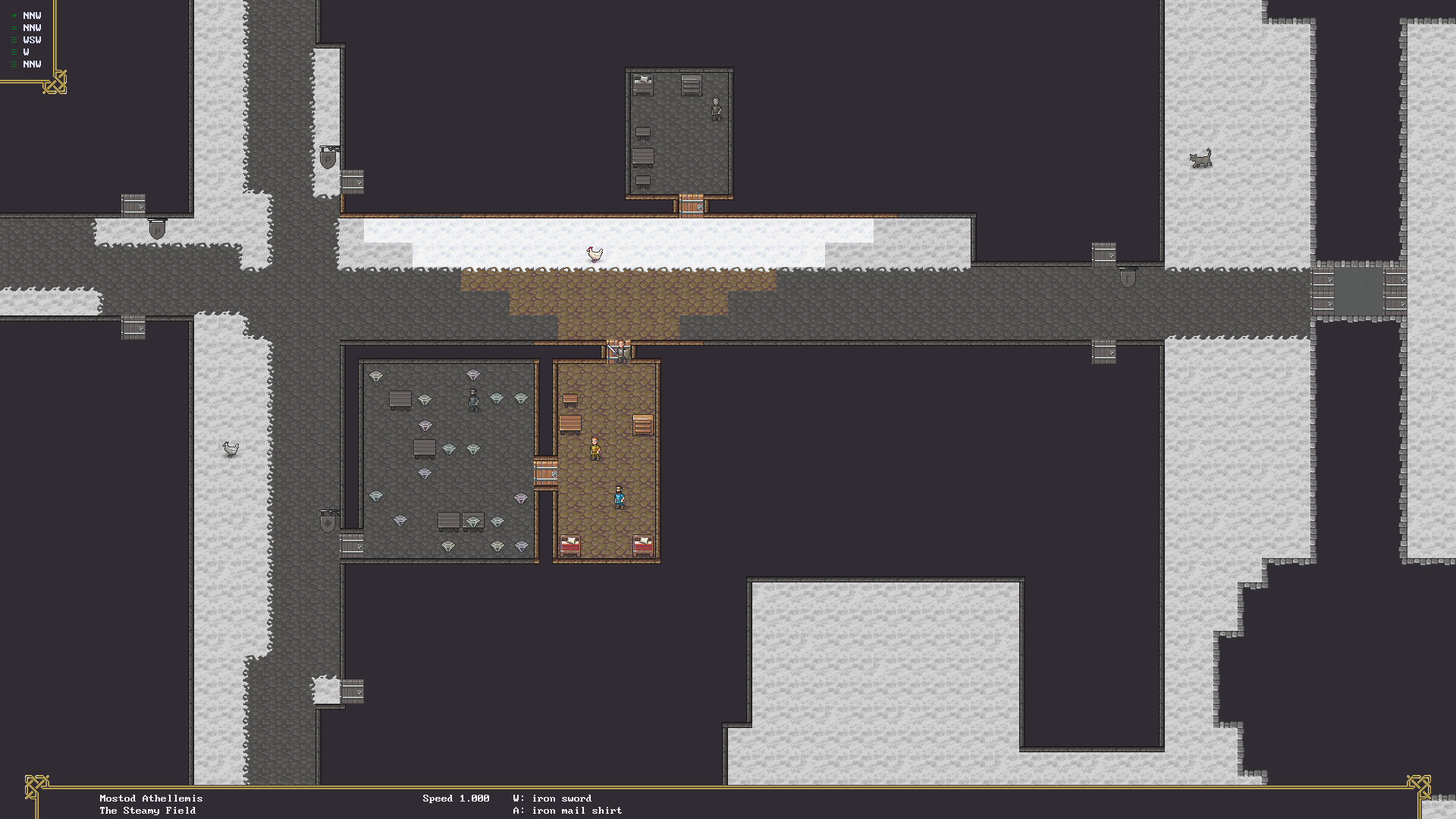 Bay 12 Games wrote:Prepare for the deepest, most intricate simulation of a world that has ever been created.

FEATURES

Not just generated geometry -- a whole simulated world. Generated rise and fall of civilizations, personalities, creatures, cultures, etc. Infinite hours of gameplay.

Now with graphics! (Optional ASCII mode available.)

Steam Workshop integration for easier modding

A lifetime "living" project - created/updated since 2003, with no end in sight

Generate your unique world and manage a bustling colony of dwarves, even as they probably mine towards their eventual demise.

Optional ADVENTURER MODE: explore the generated world as a single hero in an RPG

Optional LEGENDS MODE: read the history of the generated world and your games in it

A new endless hobby, just for you!


Steam Announcement Teaser: https://www.youtube.com/watch?v=9VH7EL1vJ28

Dwarf Fortress on Steam & itch.io FAQ: https://docs.google.com/document/d/1Xwh ... -yYHA/edit

It's also coming on itch.io, but no one cares about that.