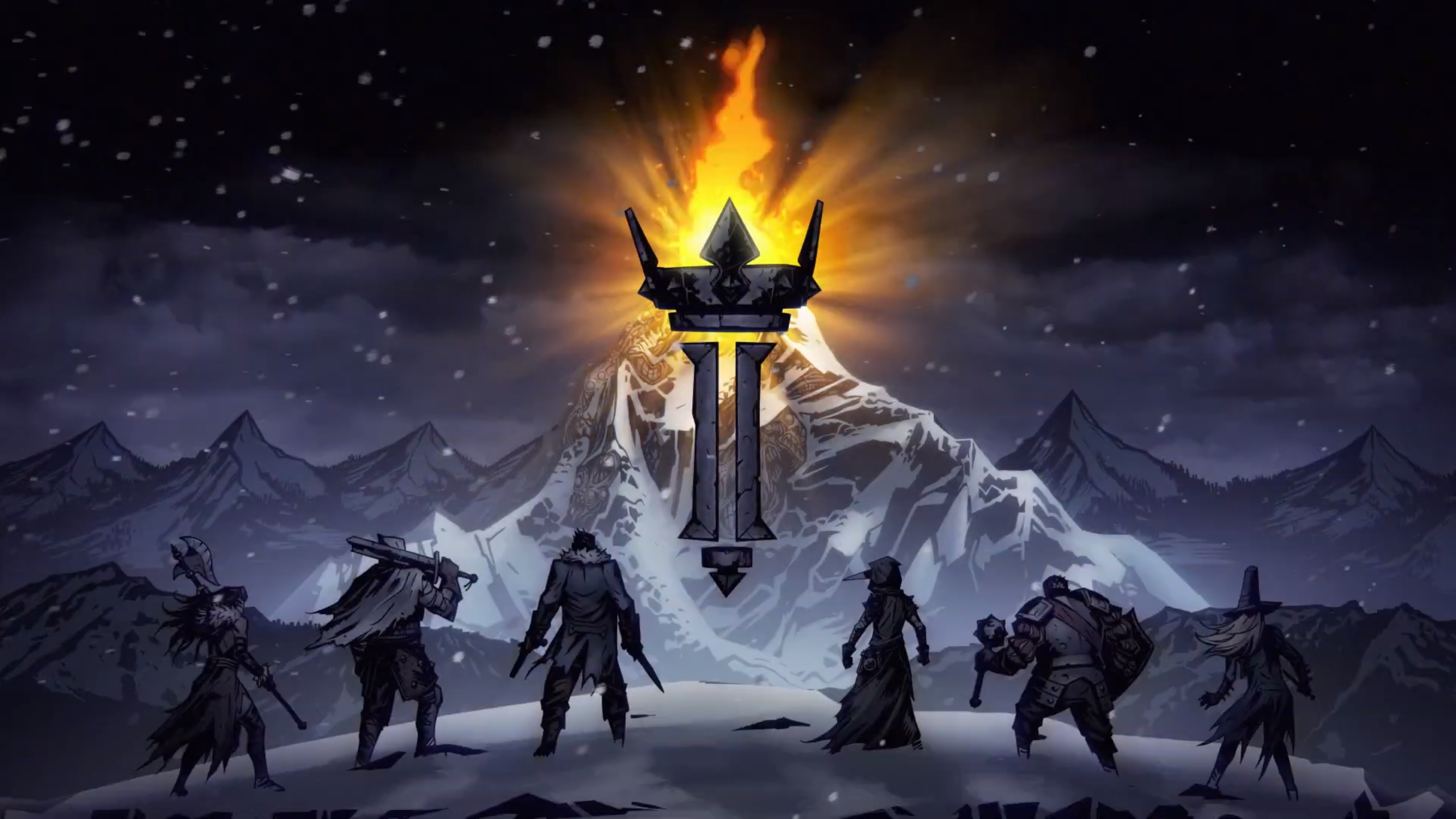 https://www.pcgamer.com/darkest-dungeon ... -pcgamertw


Evan Lahti wrote:One of the most brutal and enjoyable RPGs of the last few years is getting a direct sequel.

Red Hook Studios is making Darkest Dungeon 2, a follow-up to the wonderfully grim turn-based roguelike that was our favorite RPG of 2016.

The studio isn't announcing many details beyond the game's existence and the teaser above, but did speak to us exclusively, saying that although Darkest Dungeon's combat system will be returning in a recognizable but "tuned-up" form, the studio is focused on creating a "completely different" structure for its metagame. Darkest Dungeon 2 will initially release in Early Access.

The teaser video above features six familiar character classes—the Grave Robber, Leper, Man-at-Arms, Plague Doctor, Highwayman, and Hellion—standing before a mountain range, indicating that Darkest Dungeon 2's setting could take your party over dangerous, snowy passes. The video is voiced by Wayne June—Red Hook confirmed to me that the voice of Darkest Dungeon will make a return along with the rest of its original audio contributors: composer Stuart Chatwood and SFX-crafters Power Up.

PC Gamer: What's interesting to you about making a direct sequel to Darkest Dungeon?

Tyler Sigman and Chris Bourassa, Red Hook Studios: We love our dysfunctional cast of characters, our atmosphere, and our world. Horror is a fantastic space to explore interesting and unconventional ideas, and we have a lot more story we want to tell. Mechanically, we also think we have some valuable nuggets (e.g. combat) and there is more there that we'd like to explore and build on. Above all, we are committed to crafting Darkest Dungeon 2 to be its own experience; it will have its own creative and thematic identity.

What gameplay and other changes are you able to talk to us about at this time?

We're playing this pretty close to the chest! Our combat system is making a return, but we're giving it a significant tune-up—mechanically, and in terms of presentation. Most significantly, however, we are working with a completely different metagame structure. Darkest Dungeon 2 is a game about enduring a gruelling journey, not cleaning up your backyard.

What's one of the major learnings you're bringing into the development of Darkest Dungeon 2?

We created a lot of Darkest Dungeon with only five people on the team. It took its toll on us physically and mentally, just like an epic Warrens clearing run. We can afford to be a bit more sensible this time around, and have been growing staff to match scope more reliably and realistically. However, the small team agility and creativity is still key, and we look to keep that. Ultimately, a game is only as good as the team you have making it. We put a lot of value on finding the right people and giving them an environment to be motivated creatively. We think it's easier to do that while remaining somewhat small.

Darkest Dungeon's corrupted setting is an inseparable part of its appeal. Will the sequel be focused on the Estate and its surroundings, or a new location?

In Darkest Dungeon 2, we're giving players a glimpse of the supernatural apocalypse twisting and distorting the world beyond the estate... and that's all we're going to say about that for now.

How many people is Red Hook Studios right now, and is that size something you'd like to maintain throughout this project, or change as you continue development? How would you describe the culture of the studio?

We have grown to 14 at this point, and anticipate adding another half-dozen more in the coming 18 months. Cultural fit is extremely important to us, and we aren't in a rush to grow. We enjoy each other's company, share drinks and play games together, but above all, we value hard work and passion. Open, ego-less discussion and brainstorming are an important part of our process—our goal as a team is to find the best possible choice, and we enjoy challenging each other and playing devil's advocate in pursuit of that end.

What development structure do you expect to take? Will Early Access be a good fit for this project?

It's no secret that we are big fans of the Early Access model, but we also are advocates for only doing Early Access if it makes sense for the specific game. Although there are some massive differences in structure between DD1 and DD2, the sequel is still very appropriate for an Early Access type approach.

The ability to get something into fans' hands faster, kick the tires of the systems, and give those fans the opportunity to help shape the finishing of the game are both really important to us. Early Access is also really great for being able to alter your production plan depending on reception—a big reception can be a clear signal to invest even more in the project and pull in some of the wishlist items (there are always wishlist items) and turn them into reality.

You can sign up to Red Hook Studios' mailing list to get notified first for updates about Darkest Dungeon 2.


Teaser: https://www.youtube.com/watch?v=JlGMsJgyORk

TBA.





https://www.thegamebakers.com/press/sheet.php?p=haven


The Game Bakers wrote:Description

Play as two lovers who escaped to a lost planet. The only thing that matters is to stay together. A RPG to play solo or with a special someone.

History

We are pretty excited to share with you a first glimpse at our upcoming game Haven. Since most of you know us from Furi, well, it's not Furi 2. Haven is an Adventure RPG about everyday love, rebelling against the rules and also, food. You play as two lovers who escaped to a lost planet. The only thing that matters to them is to stay together. The game will be available for PC and Consoles, and you will be able to play it solo, or with a special someone. We've been working on it for two years now, and we will share more with you soon. To stay posted, don't hesitate to wishlist the game on Steam, join us on our Discord or register for our very occasional newsletter here thegamebakers.com/haven

Features

Haven will be available on PC and consoles

Play solo or with a friend

Wishlist the game on Steam:

https://store.steampowered.com/app/983970/Haven/

Join us on our Discord:

https://discord.gg/cTZMyW5

Register for our very occasional newsletter: thegamebakers.com/haven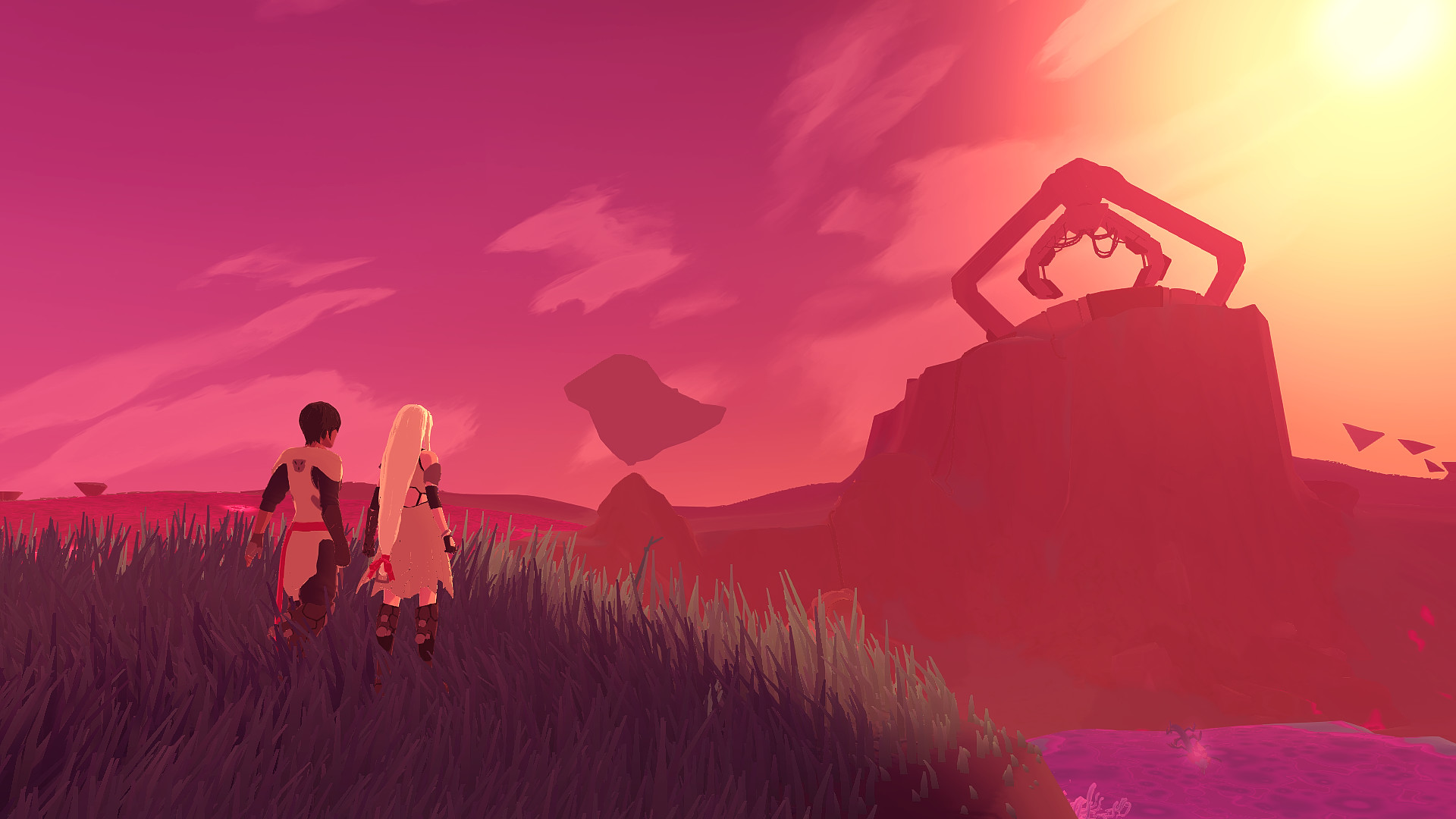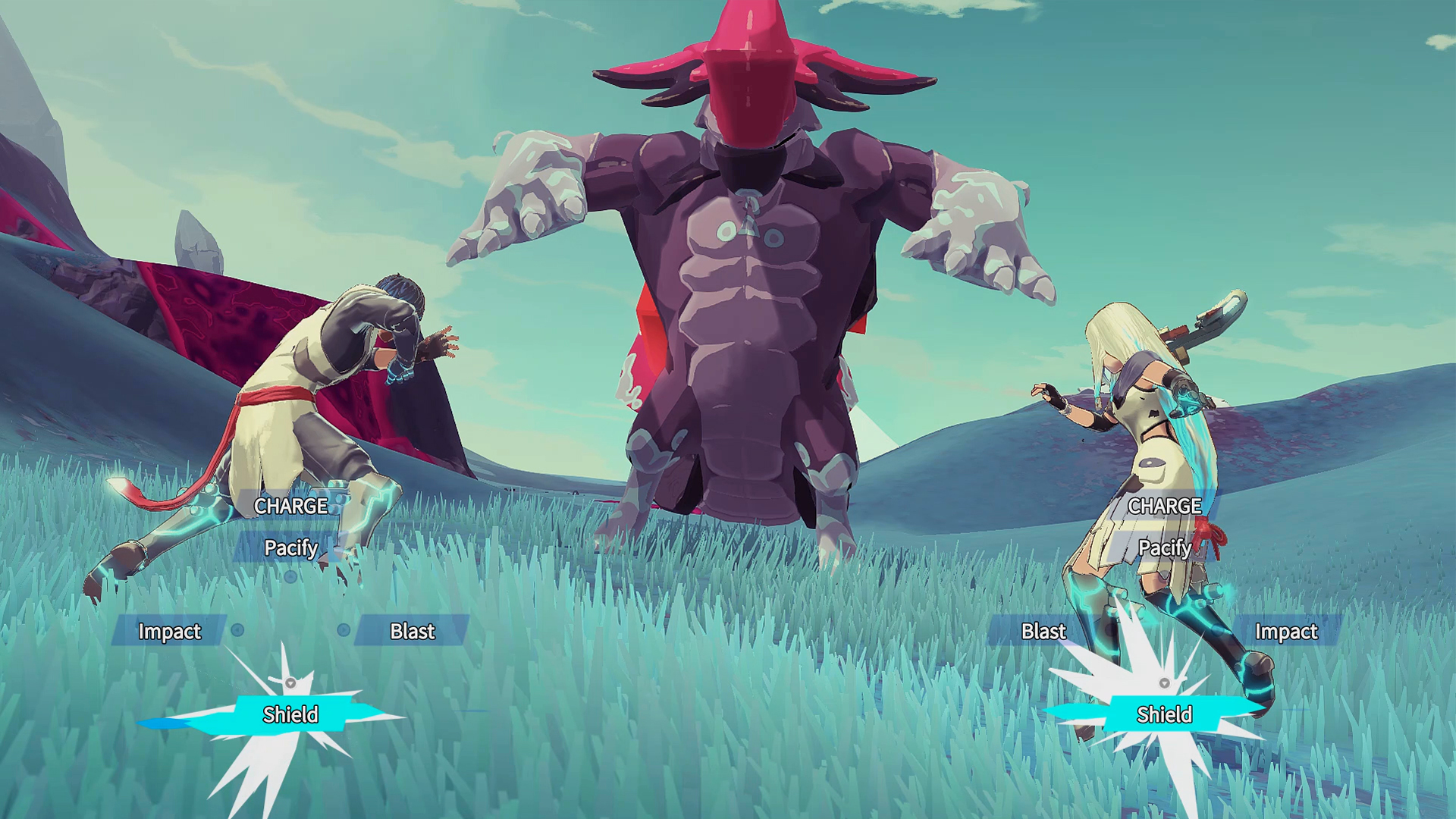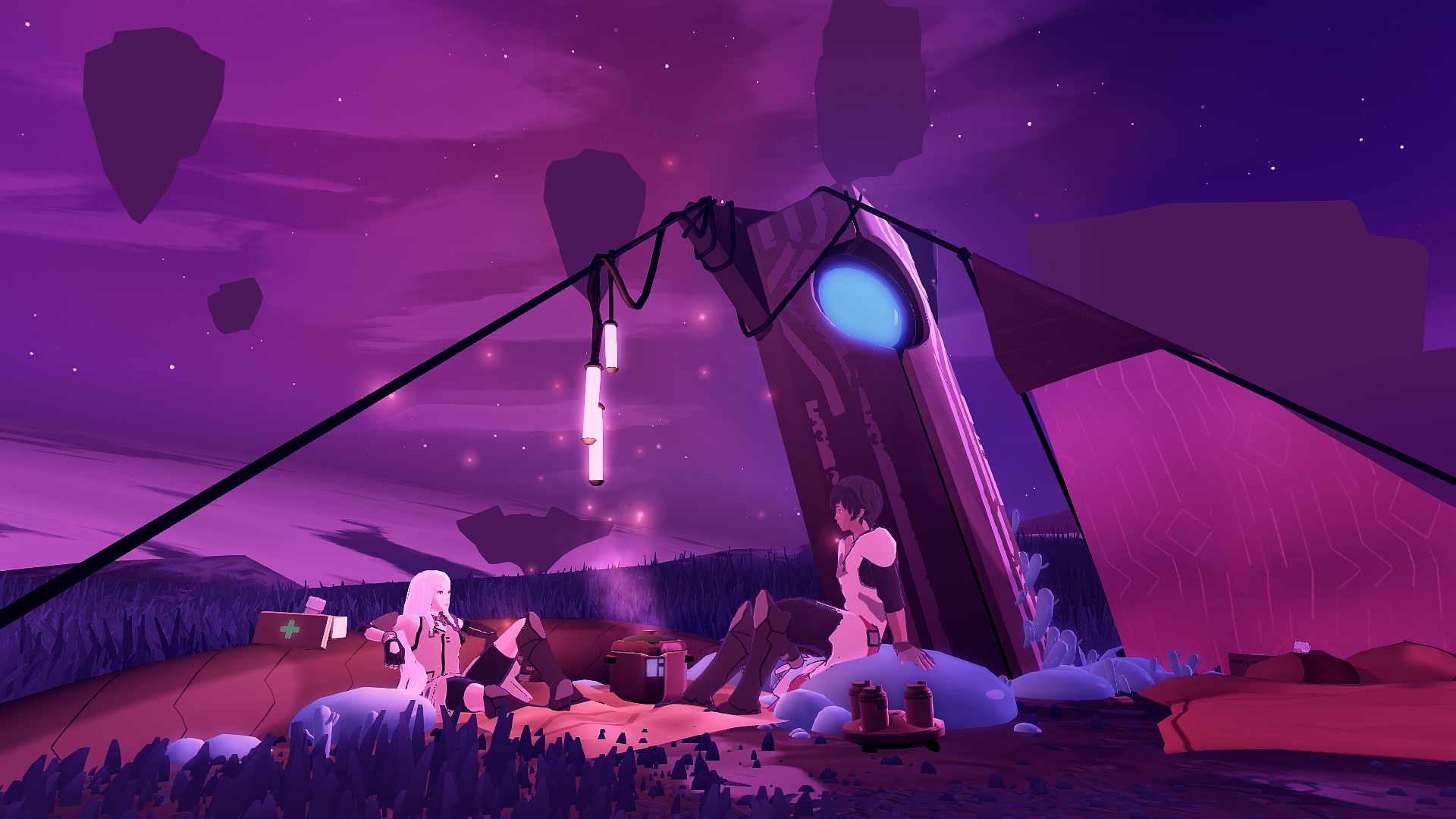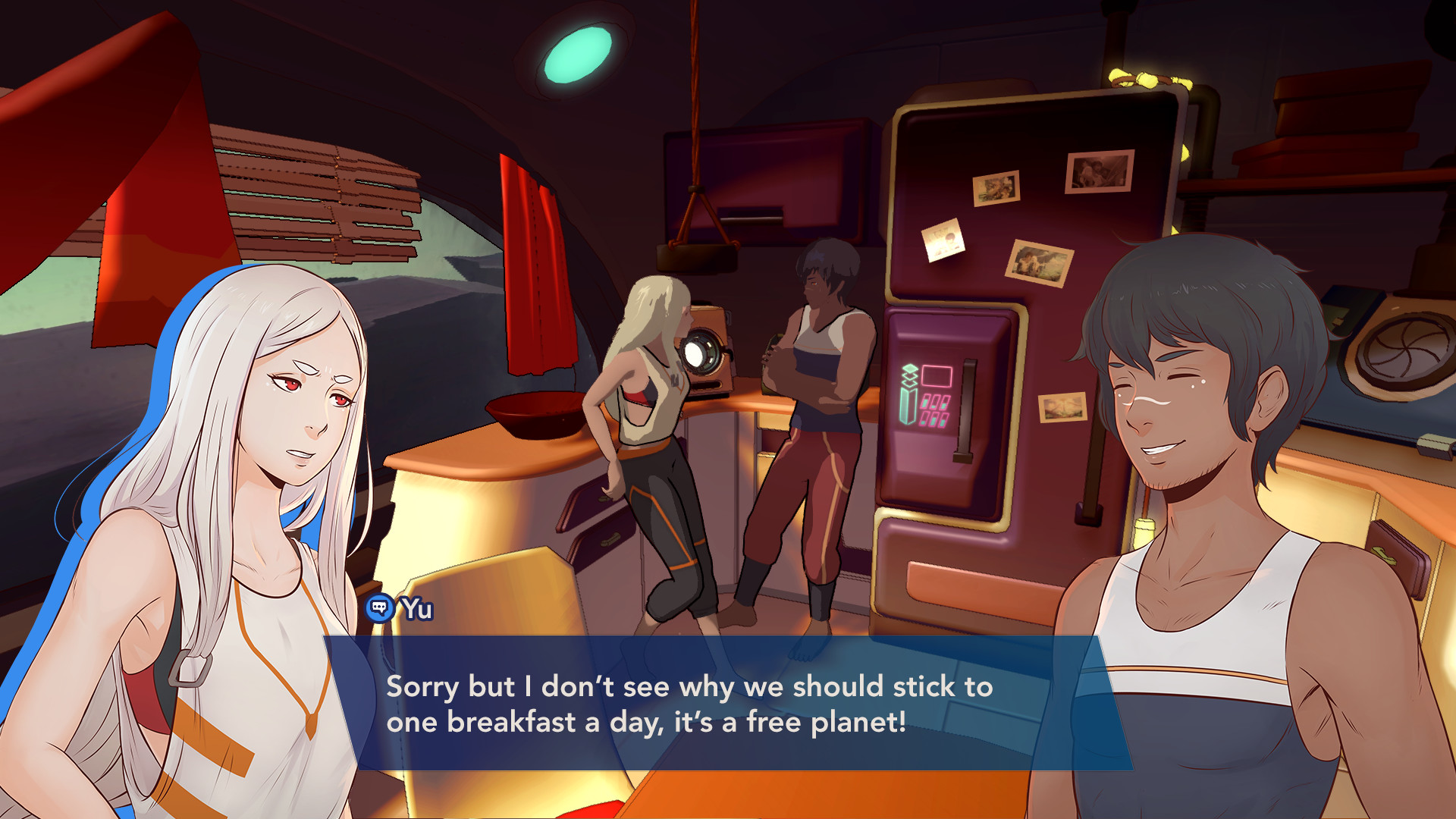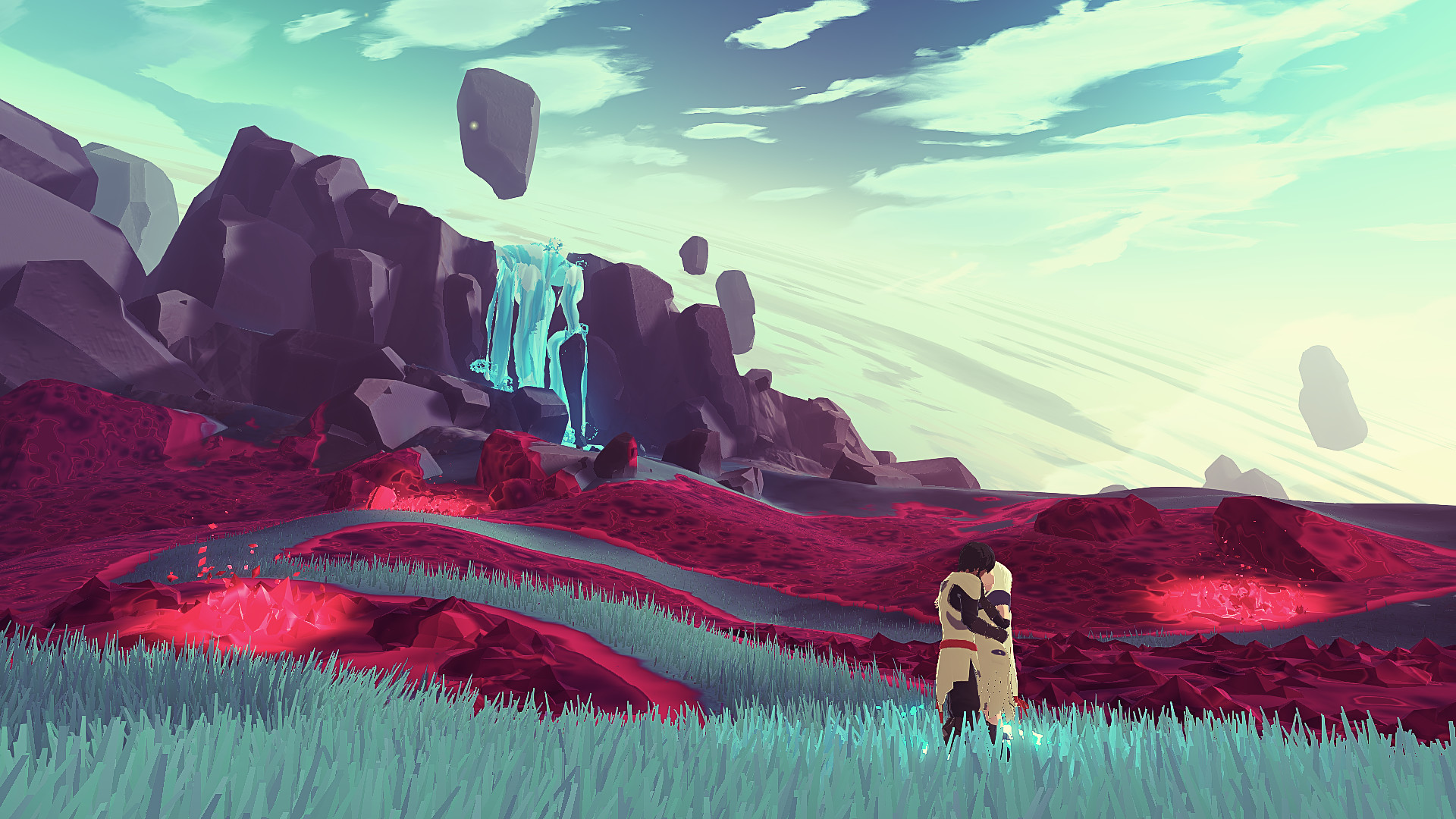 Furi didn't look half bad from ExiledOne's stream and it looks like they borrowed the aesthetics from it too. Hopefully, they do something interesting with a RPG because from the screens it looks to be leaning towards a JRPG. If that's the case, maybe they will make it a difficult JRPG, Furi certainly looked like a tough shooter.

Teaser: https://www.youtube.com/watch?v=Ut_cfzCD9ug

TBA 2020.



https://twitter.com/pixelhenk/status/10 ... 0108929024


Henk Nieborg wrote:Yes, A full game.


Pretty sweet screenshot.

Via http://postback.geedorah.com/foros/view ... hp?id=2303



This Indie PS2 title (32mb vram), Has better Peds and Car traffic than CrackDown on X.
https://www.neogaf.com/threads/this-ind ... x.1472465/

Can't say I am surprised, if true.





CULT|icycalm
New Dawn is barely a 10 hour game

CULT|sph0nz
Not surprising to hear. It's basically a stand alone expansion for FC5 for $40. Also, campaigns in CoD are about that length or less. Although for a FC title that seems pretty short..

CULT|icycalm
As I understand it, COD campaigns are heavily scripted like movies, so in that case it's okay
A 10-hour FC is essentially not a FC
Like that Blue Dragon thing
Blue something or other
Blood Dragon
At least Blood Dragon had a cool theme
This has nothing

CULT|Beakman
It has empowered black women

CULT|sph0nz
Yeah, true.

CULT|icycalm
Does it have co-op?
Those are the heroes or villains?

CULT|sph0nz
They're villians

CULT|icycalm
Empowering villains?
I don't get the woke angle, if there is any

CULT|sph0nz
The game does have co-op

CULT|icycalm
That's something at least





Xbox Game Pass, two months for two dollars: https://www.xbox.com/en-US/xbox-game-pass

I don't know if it's valid outside the US.





Also, I am looking for some way to differentiate the games of the month on the frontpage. Maybe a transparent "Game of the Month" logo that can be placed over the games' banners in the Play section? If you have an idea, or better yet if you can design the thing and give it to me, let me know.





As mentioned on Discord, I will start doing this from now on (also retroactively, for all months all the way back to 1962, in due course). So let's start with January. More than half of the most notable releases have been reviewed already, and the rest will be in the next few days. The highest scores will go to AC7 and RE2make, at 4/5 for both (spoilerz!) Only the Heat and Dragon: MFD reviews have not been finalized yet, and though Heat could be a contender, I doubt Dragon will be. Armada II also looks pretty good, and that Praey game looks interesting, but they are both disappointing in many respects, going by the reviews.

So, for now, the battle seems to be between AC7 and RE2make, unless someone wants to claim otherwise, and explain his reasons. Vote for your favorite, and if you have comments to make to help me make the decision, please do so.

Right now, I'd go for AC7 on principle, since it's a brand-new game that does brand-new things with the clouds and weather and VR, as Beakman has told us in Discord, and as the full review is about to tell us, but if anyone has a different opinion, let's hear it.





Two-hour stream: https://www.twitch.tv/videos/382393162
VOD: https://www.youtube.com/watch?v=E_3DyyOs9QI

The building system is great, you can build in a lot of detail and there's some interesting mechanics around building since you don't have direct control over everything. You create building codes and hope your villagers make good choices lol. In my two hours of play time, I was still trying to figure out how to balance the economy, how to build things, and reach new milestones, so expect some challenge, which is always a welcomed addition at a default difficulty. Graphically, the game looks good and the cartoony look works well. There's a good amount of detail when you zoom on things and it's fun stalking a villager. The music is also nice and relaxing. There were times where I was slacking off to watch the villagers at work.





Review (3/5): https://culture.vg/forum/topic?t=6931


Insomnia wrote:A third of the advertised features are blatant lies.
Steam page is up: https://store.steampowered.com/app/1030 ... _Silksong/
My two-hour stream: https://www.twitch.tv/videos/382225777
VOD: https://www.youtube.com/watch?v=bbd-PXWiozE

I checked this one out on the Xbone, it's not a bad version if it's your only option. Anyway, the game looks great, expect the same atmosphere and style as the first two games with added production values. What they've added really shows from the start of the game: more story, more dialogue, and polished stealth and shooting. It's a good step up from the second game and that's not mentioning anything past the two hour mark where the environments and level design start to open up and start introducing some new mechanics. Definitely looking forward to playing more of the game.
Review (2/5): https://culture.vg/forum/topic?t=6929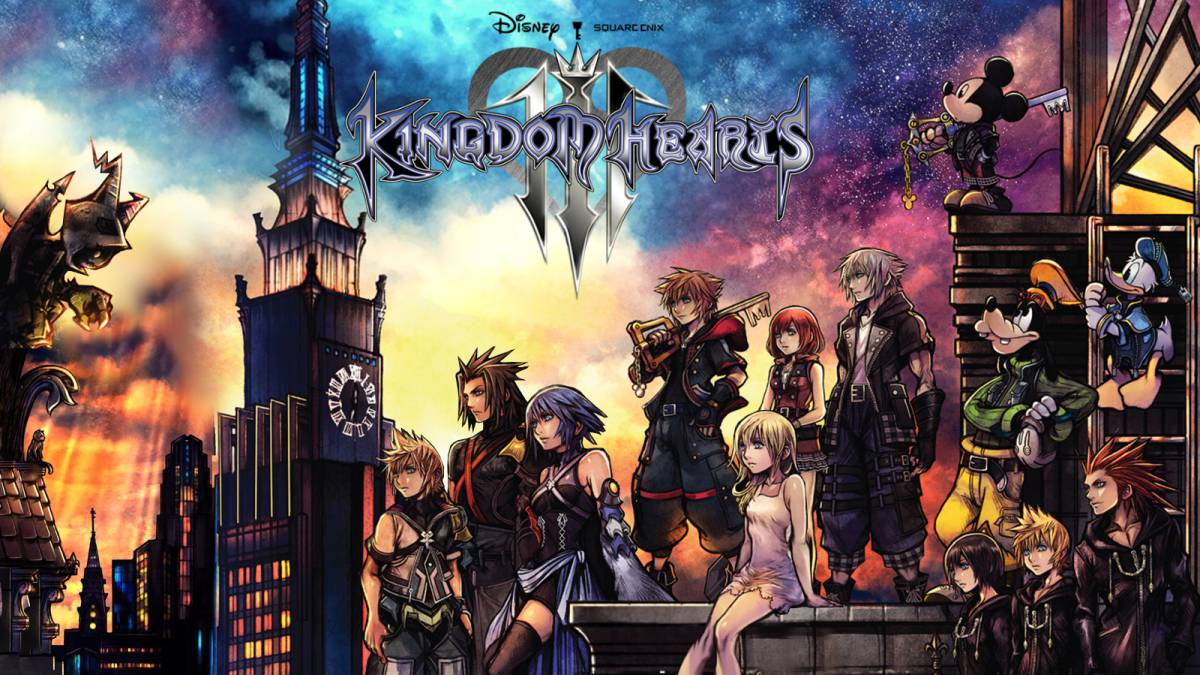 Insomnia wrote:Utter Disney garbage that is infecting and dragging down a company struggling to remain relevant.
Streamed this for a couple of hours: https://www.twitch.tv/videos/381602472
VOD: https://www.youtube.com/watch?v=11AXsrlepmU

Jump Force is a simple 3D fighting game on par with the Dragon Ball Xenoverse games and I'm assuming with the rest of Bamco's licensed brawlers. The main mode is a story-heavy single-player campaign. All your favorite Shonen Jump characters look a bit off and the graphics look last gen, and it's disappointing to see this when a game like DBFighterZ can do right by its license. Despite that, there's some fun to be had especially if you're a fan of some of the IPs here. Each of the characters' special attacks are fun to watch and the fighting is enjoyable enough for an hour or two.


This came out a couple days ago. recoil is streaming it right now and will give us some impressions. I thought it was a DBFighterZ-type FTG, but it looks like it's just another one of the countless anime beat 'em ups that Bamco churns out, albeit a higher profile one. Like an Avengers-type game that assembles a bunch of their IPs. To me, a brawler will always be more exciting than an FTG, it's just that the licensed stuff that Bamco makes is generally subpar, which is why I am not excited. Nor do I find these characters interesting. The production values are a bit higher than is typical for this type of game though, so that's one thing in this game's favor.

https://store.steampowered.com/app/816020/JUMP_FORCE/


Spike Chunsoft wrote:Create your own avatar to fight alongside the most powerful Manga heroes in an original Story Mode, or head to the Online Lobby to challenge other players and discover lots of modes and activities.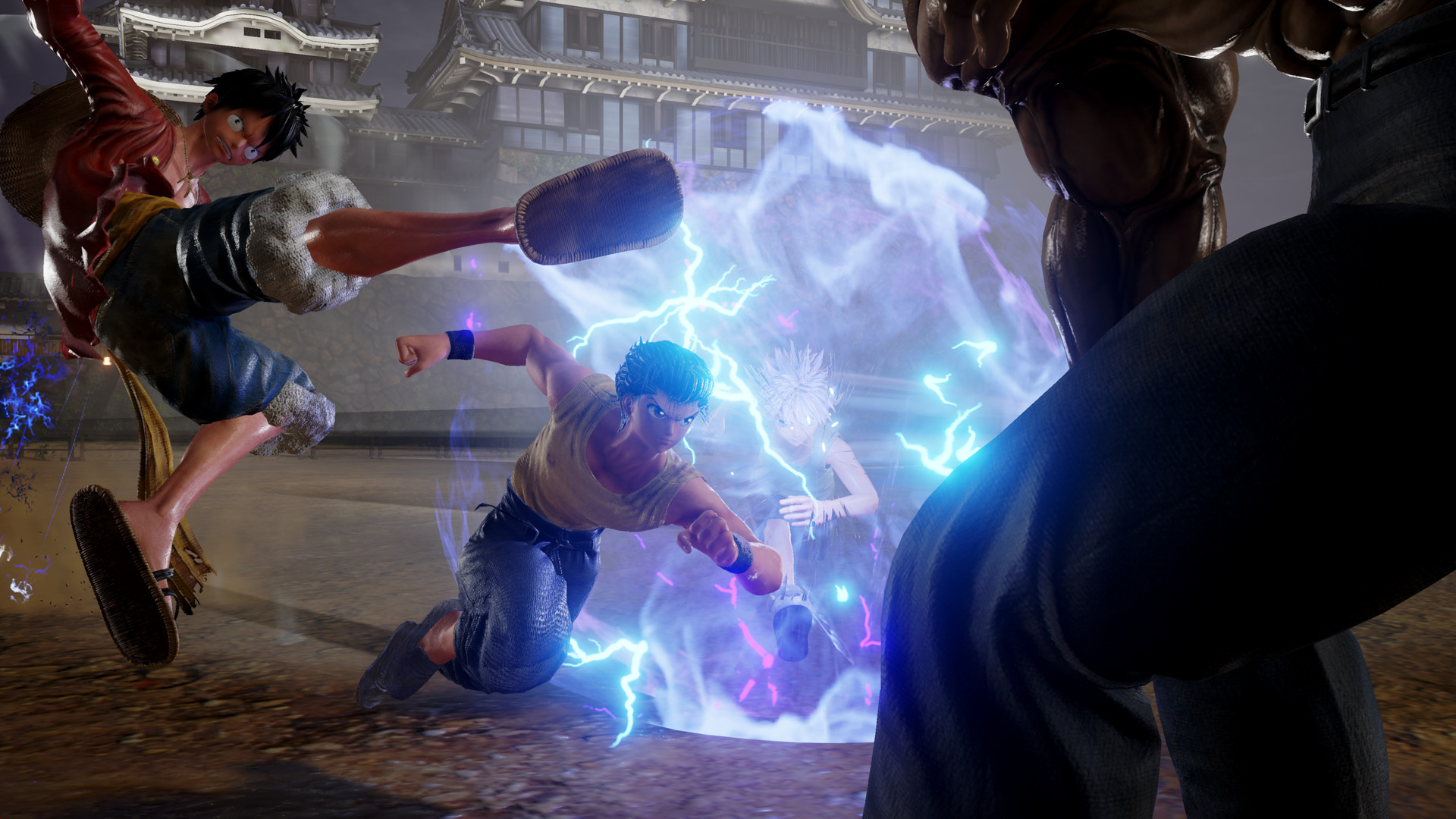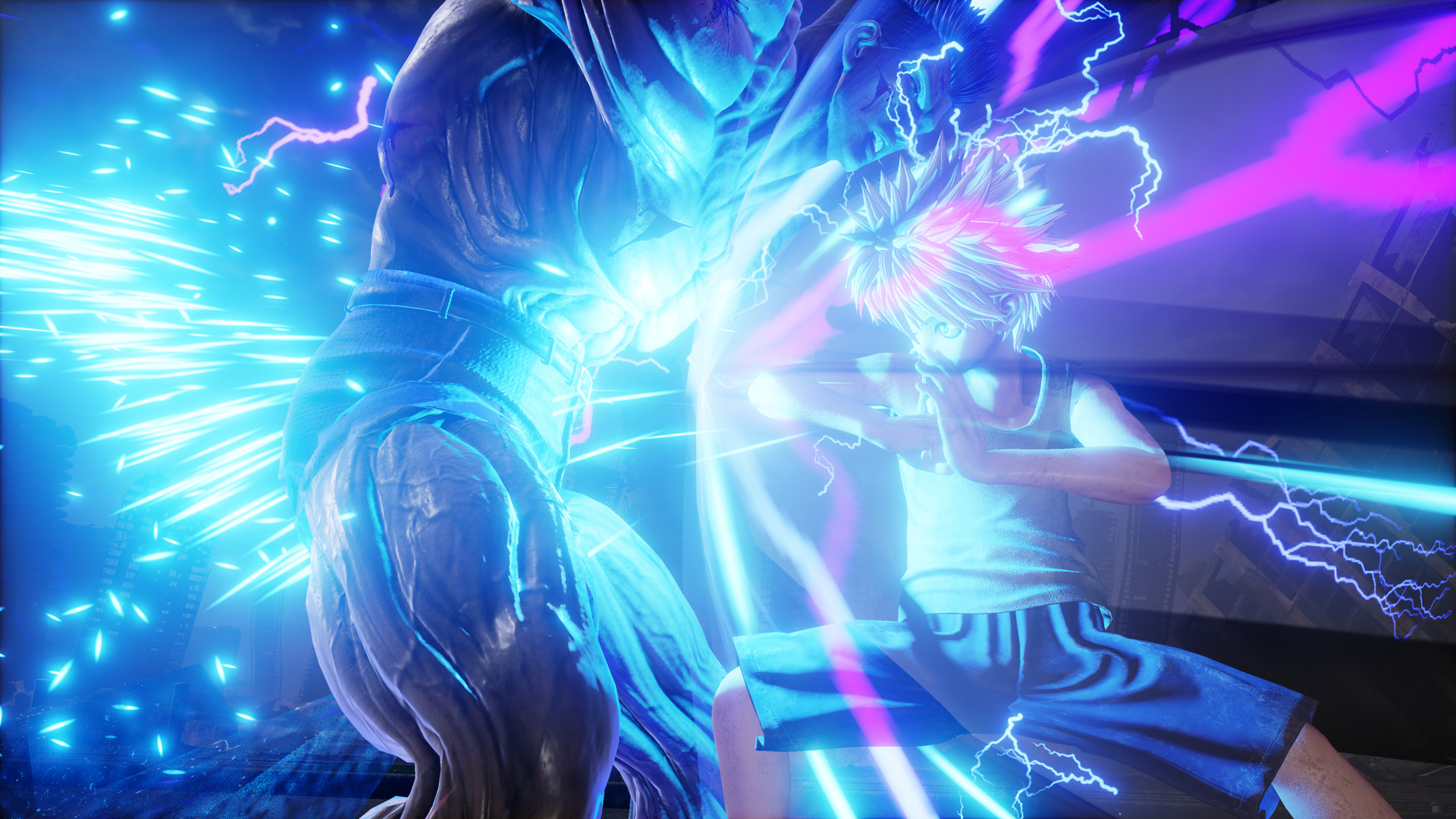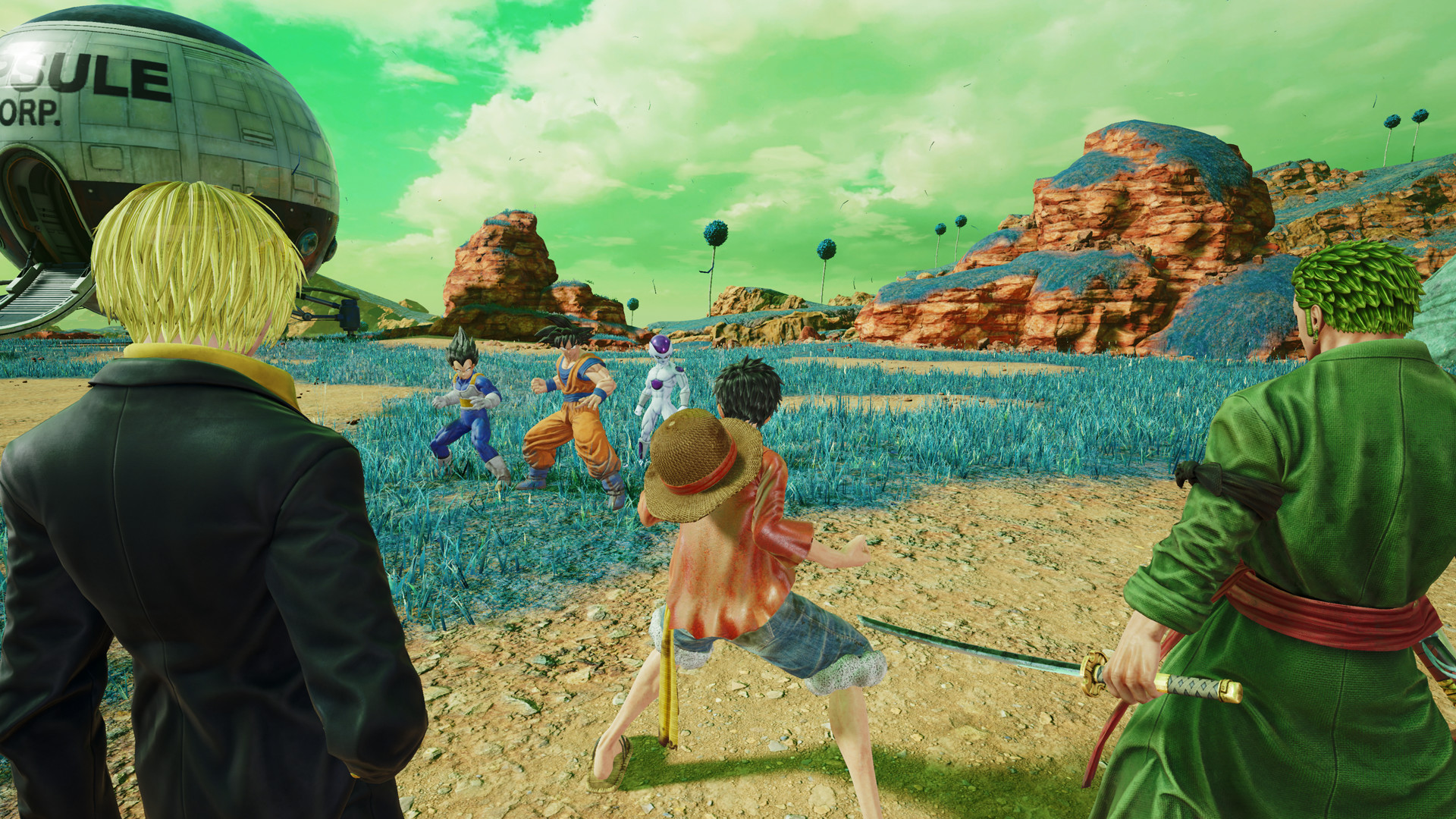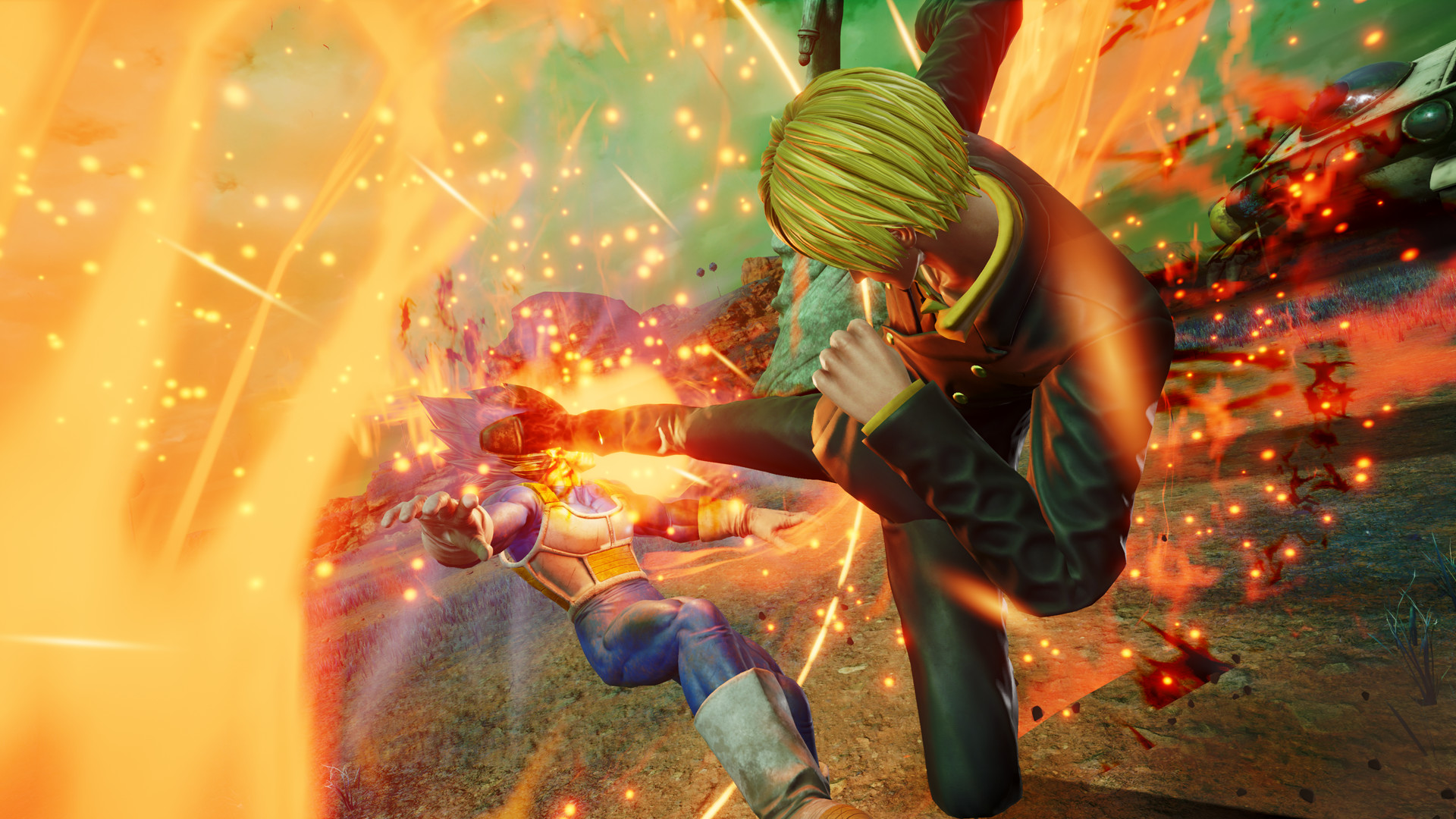 Official Launch Trailer: https://www.youtube.com/watch?v=4TlNy3yG5LY



It's a lot more colorful this time around. I am surprised they didn't go for a number in the title. I initially thought it would be an expansion.

I especially like that they seem to have added some complexity to the combat. Looks superb, really.






https://hollowknightsilksong.com/


Team Cherry wrote:Ascend to the Peak of a Haunted Kingdom

As Hornet, princess-protector of Hallownest, adventure through a whole new kingdom ruled by silk and song. Captured and brought to this unfamiliar land, Hornet must battle foes and solve mysteries as she ascends on a deadly pilgrimage to the kingdom's peak.

Hollow Knight: Silksong is the epic sequel to Hollow Knight, the award winning action-adventure of bugs and heroes. As the lethal hunter Hornet, journey to all-new lands, discover new powers, battle vast hordes of bugs and beasts and uncover ancient secrets tied to your nature and your past.

Features

Discover a whole new kingdom! Explore coral forests, mossy grottos, gilded cities and misted moors as you ascend to the shining citadel at the top of the world.

Engage in lethal acrobatic action! Wield a whole new suite of nimble moves as you dance between foes in deadly, beautiful combat.

Craft powerful tools! Master an ever-expanding arsenal of weapons, traps, and mechanisms to confound your enemies and explore new heights.

Solve shocking quests! Hunt down rare beasts, unearth ancient mysteries and search for lost treasures to fulfil the wishes of the downtrodden and restore the kingdom's hope. Prepare for the unexpected!

Face over 150 all-new foes! Beasts and hunters, assassins and kings, monsters and knights - you must defeat them all with bravery and skill!

Experience a stunning orchestral score! Hollow Knight's award-winning composer, Christopher Larkin, returns to bring melancholy melodies, symphonic strings and heart-thumping, soul strumming boss themes to the adventure.

Challenge Silk Soul mode! Once you conquer the game, test your skills in an all-new mode that spins the game into a unique, challenging experience.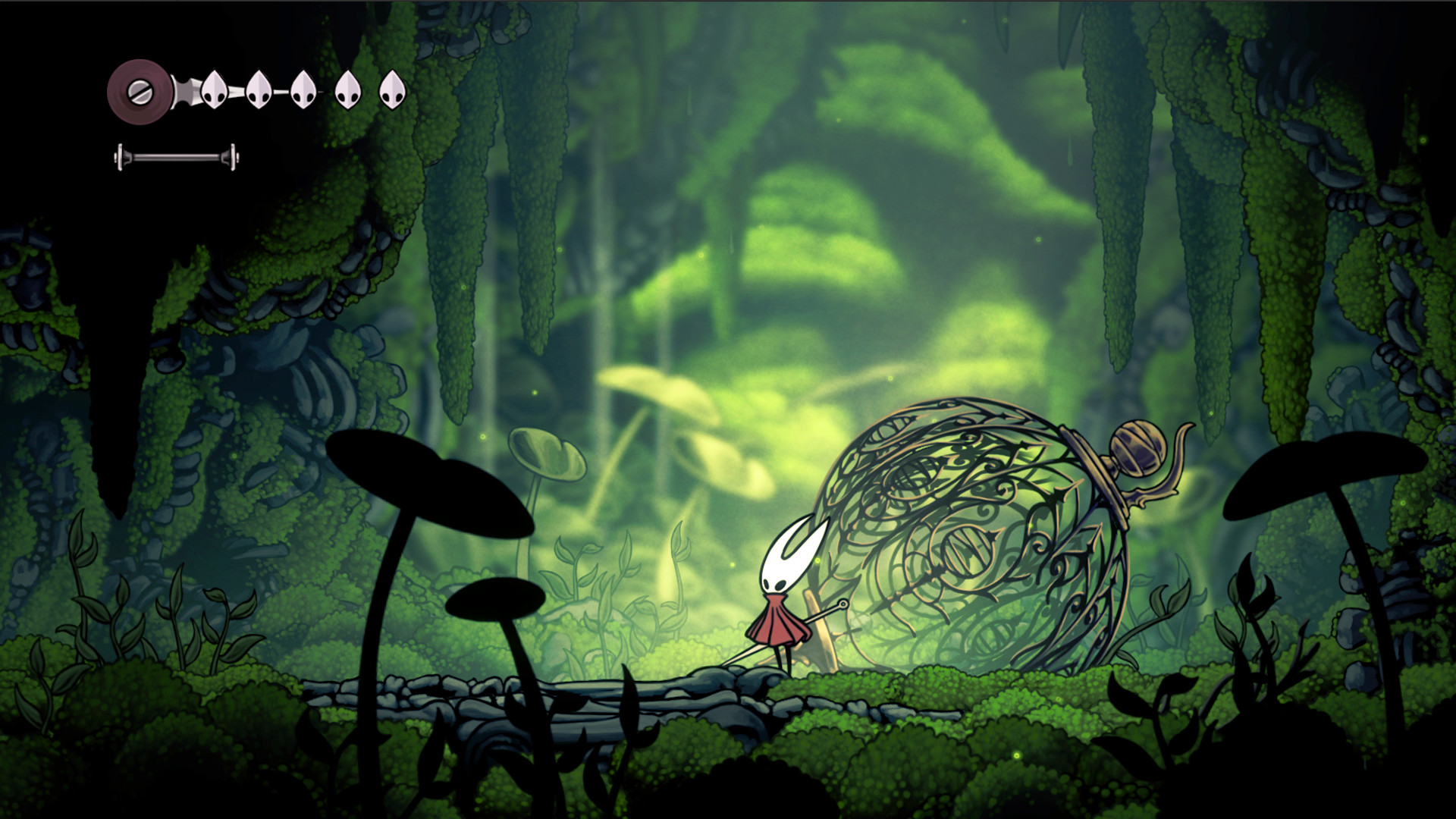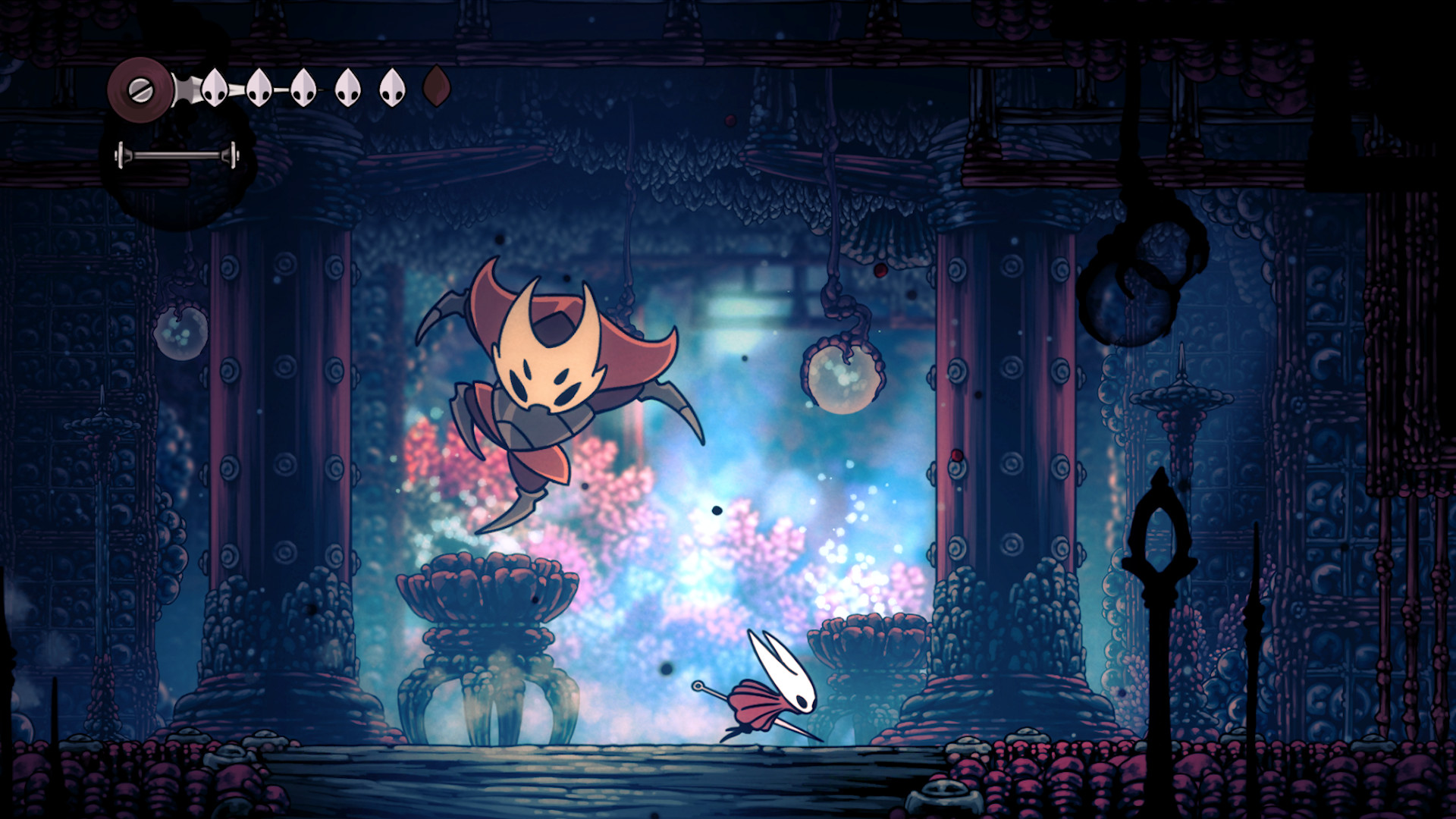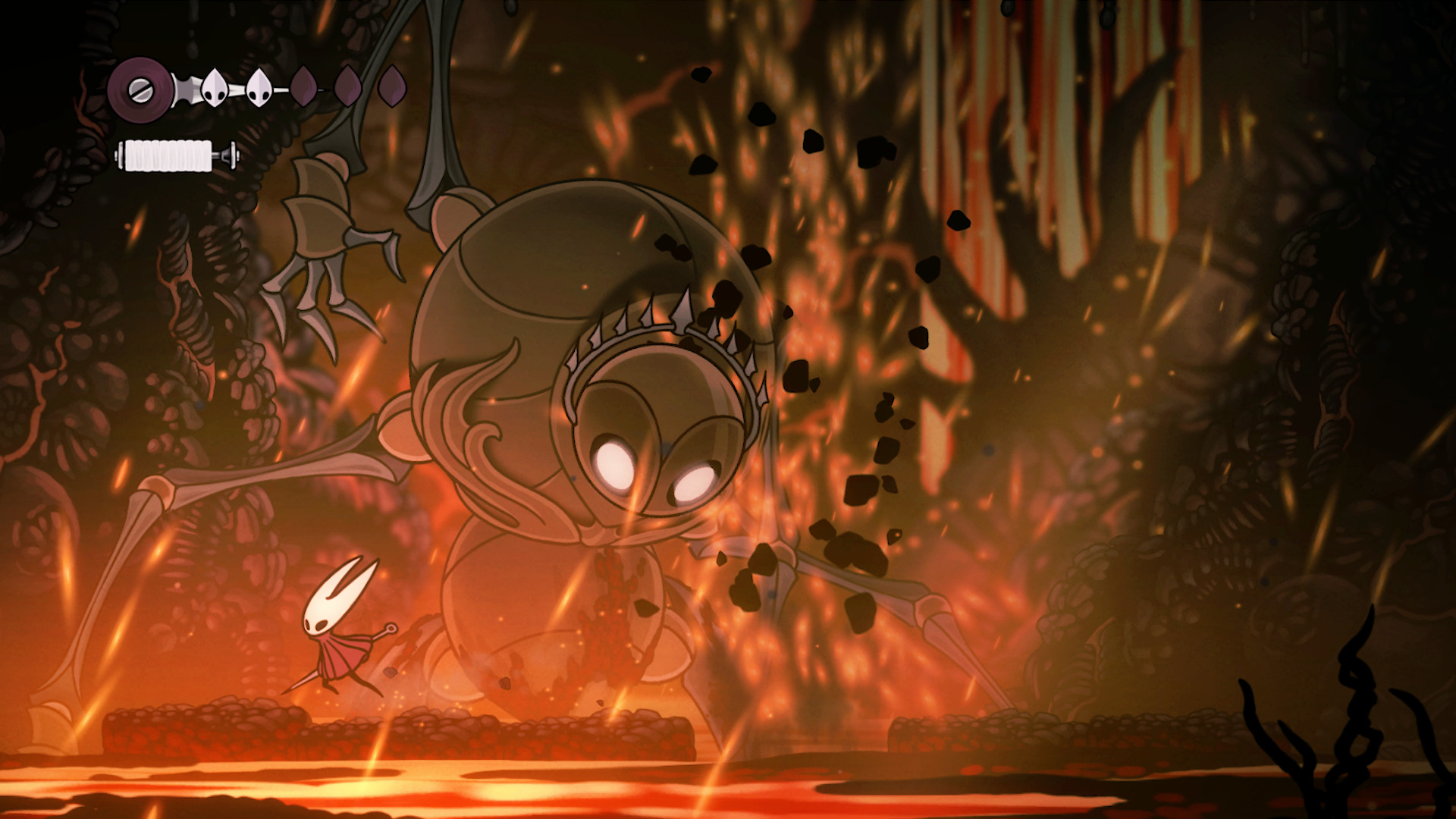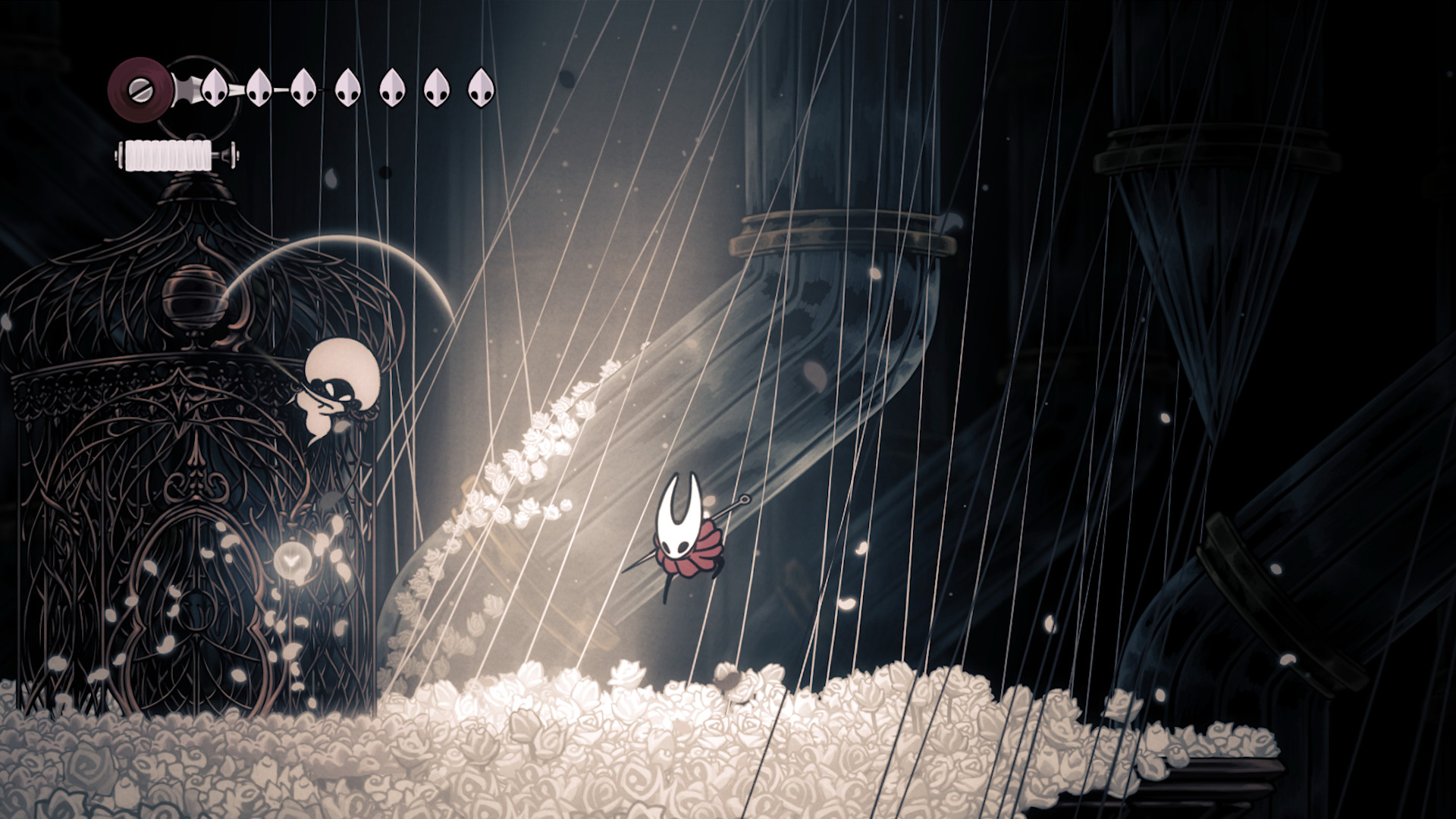 From Discord:
CULT|icycalm
Pretty cool
I think they must have spoiled the entire game in the trailer though

I would have to agree, they must have been quite excited about this to show off that much lol. The character designs are still questionable, but once you see the animations and backgrounds and listen to the score you start to see the appeal. I haven't played the first, but this is making me want to play it.

Reveal Trailer: https://www.youtube.com/watch?v=pFAknD_9U7c

TBA.




F2P MOBA released on mobile devices in 2014-2015, just dropped a couple days ago on Steam for real computers touting cross-play between seemingly all devices. I don't know about the game, but I really like the developer's name. And the game's name is cool too, come to think of it. And the main illustration. Someone has pretty good taste in that team.

https://5v5.vainglorygame.com/

https://store.steampowered.com/app/1025580/Vainglory/


Super Evil Megacorp wrote:

Vainglory

is an award winning free-to-play cross-platform MOBA featuring incredible graphics, precision controls and competitive gameplay parity across all platforms.

Vainglory

lets you party with your friends and match up with players around the world on desktop or mobile!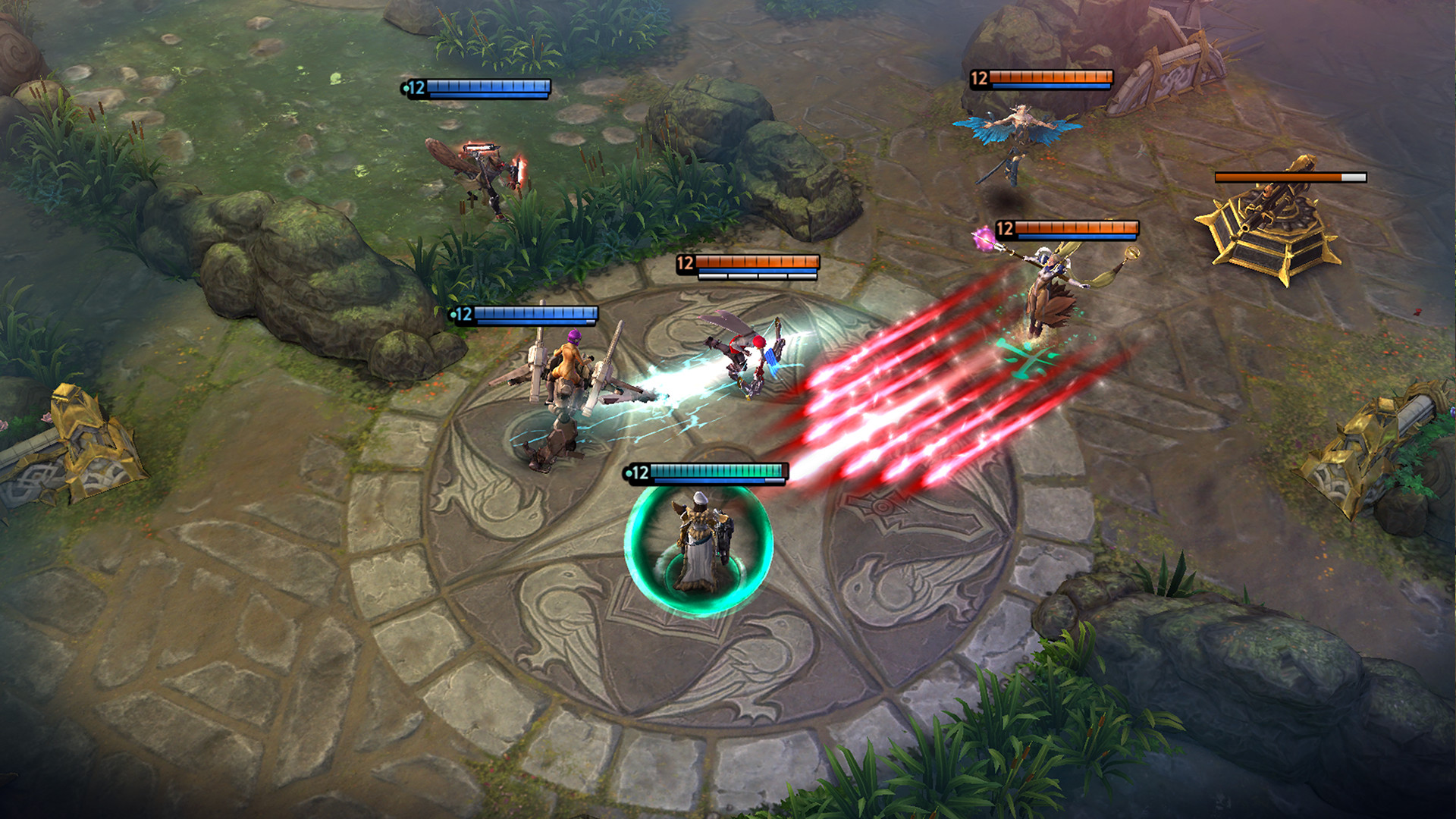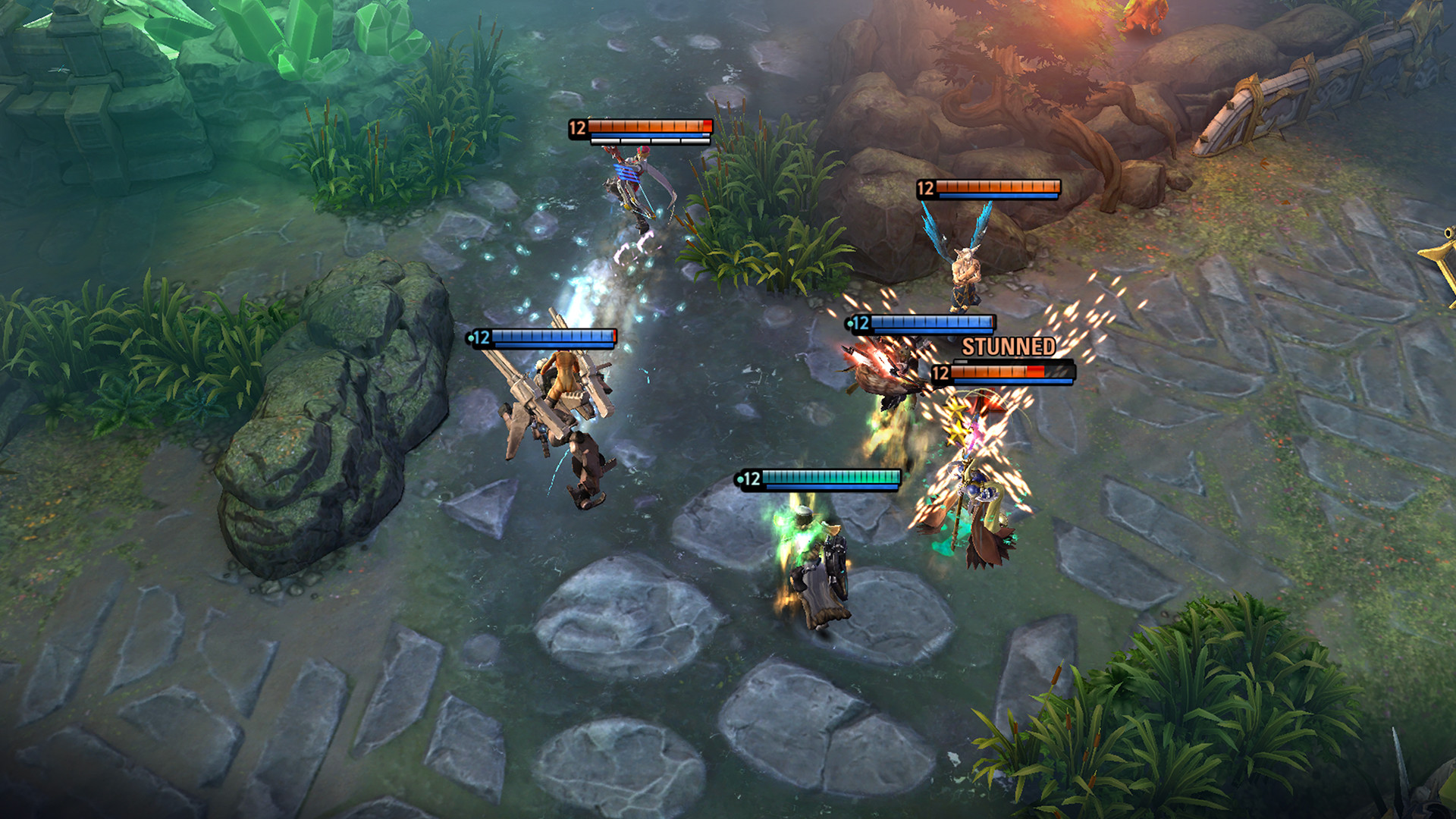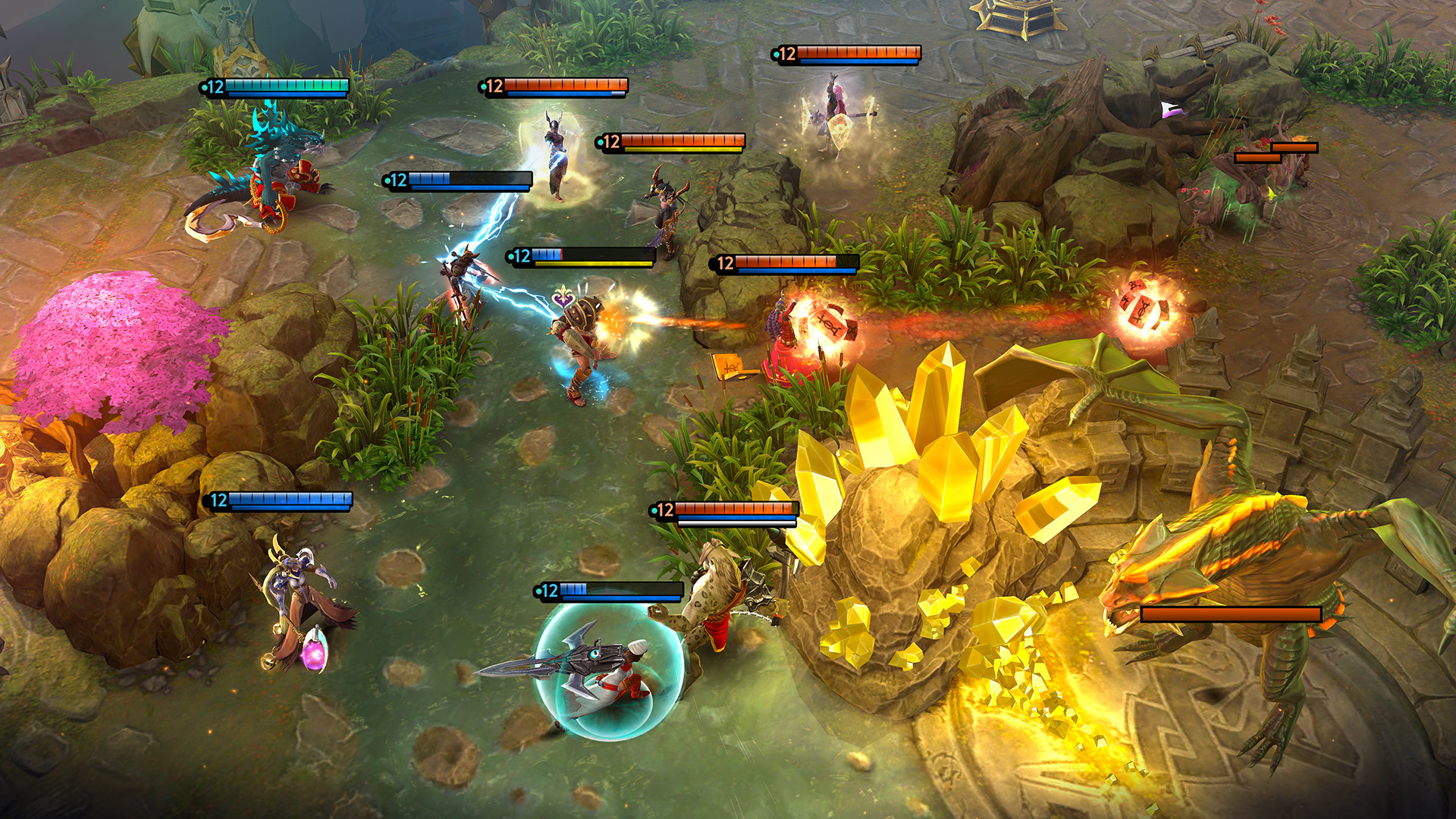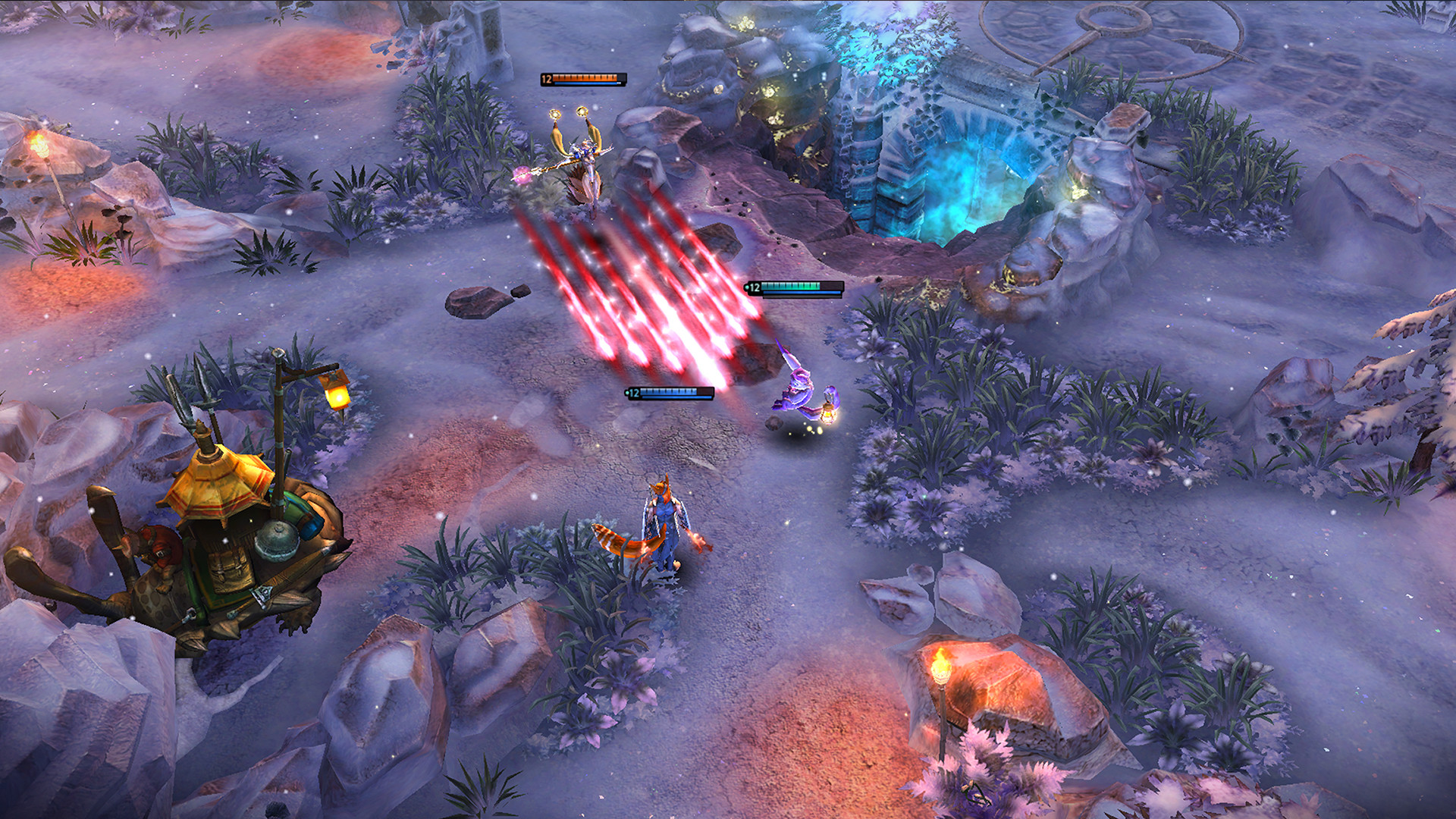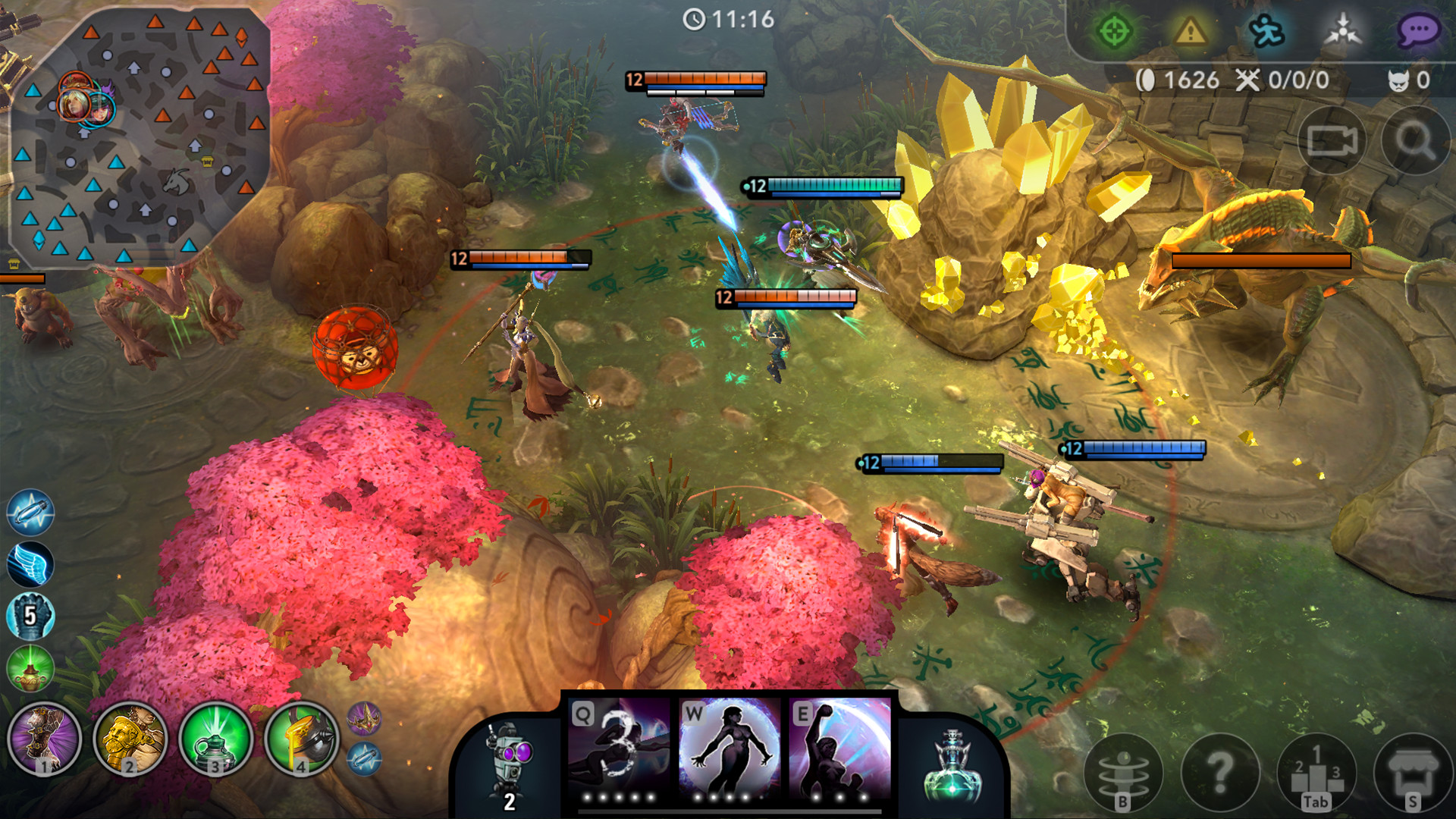 5V5: Play Free Now: https://www.youtube.com/watch?v=yrLNKYjMSWg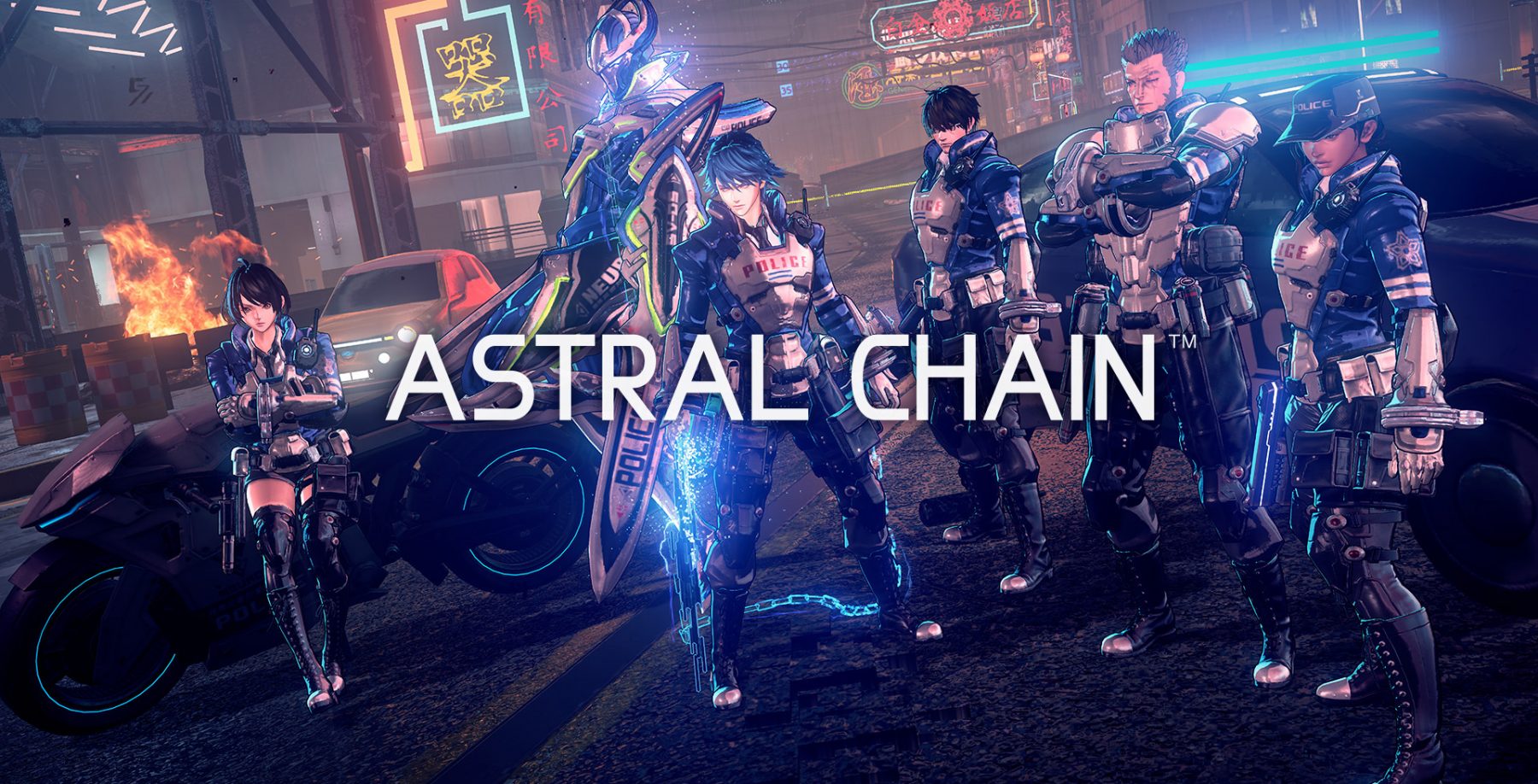 https://www.platinumgames.com/games/astral-chain


Platinum Games wrote:The Ark: A massive, prosperous, multicultural city. But disaster strikes when mysterious dimensional gates appear, bringing dangerous alien creatures to the Ark to attack the people and corrupt the land. The Ark police form a special task force, known as Neuron, to face the alien threat head-on.

Humanity's last chance against invasion is a special living weapon called the Legion. As a rookie Neuron officer, you and your Legion will work together to solve cases and save humankind.

ASTRAL CHAIN gives you full control over two characters at once for thrilling Synergetic Action, courtesy of PlatinumGames. Switch between several Legion types and skills to save the world your way.

ASTRAL CHAIN features character designs by the acclaimed mangaka Masakazu Katsura (ZETMAN, Video Girl Ai), and marks the directorial debut of PlatinumGames' Takahisa Taura (designer of NieR:Automata). Hideki Kamiya, director of Bayonetta and writer/supervisor of Bayonetta 2, provides supervision.


It's disappointing it's only on the Switch and I was hoping with the two characters there would be some type of co-op. Nonetheless, it looks good. It has the free roaming from

Automata

, what looks to be combat straight out of

Bayonetta

, and being able to control two characters at once in a brawler should prove to be interesting.

Announcement Trailer - Nintendo Switch: https://www.youtube.com/watch?v=brmmV3g4qqo

August 30.




This dropped just now (Feb 15).

https://www.outrightgames.com/dragons/

https://en.bandainamcoent.eu/how-train- ... new-riders

https://store.steampowered.com/app/8969 ... ew_Riders/


Climax Studios wrote:Join the new heroic duo, Scribbler and Patch, in an epic battle to save dragons and defeat the villain, Eir, who is controlling dragons to carry out her evil plans.


Never heard of it. Is it supposed to be licensed? Steam page doesn't even have a video, and it's a $40 game.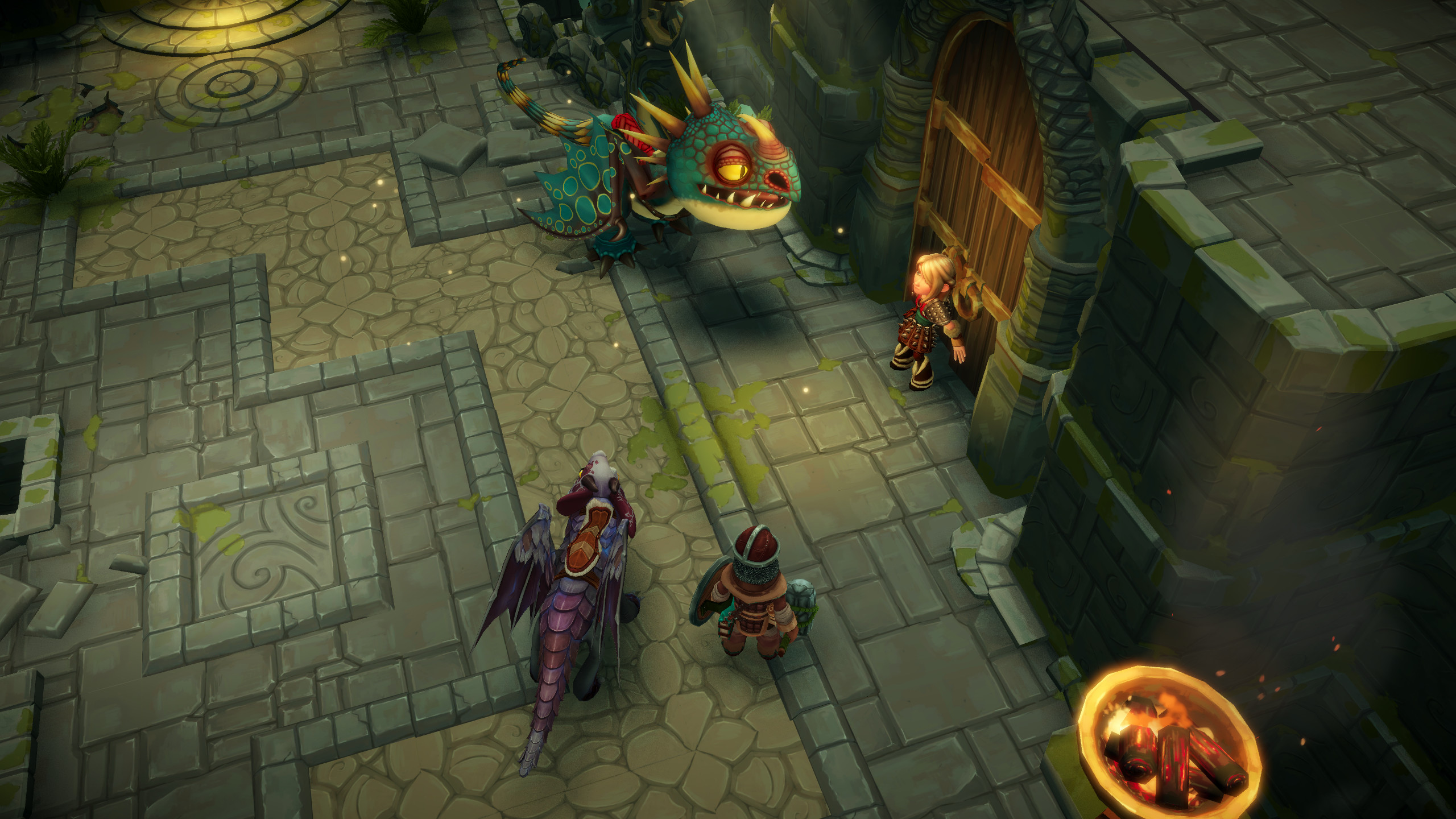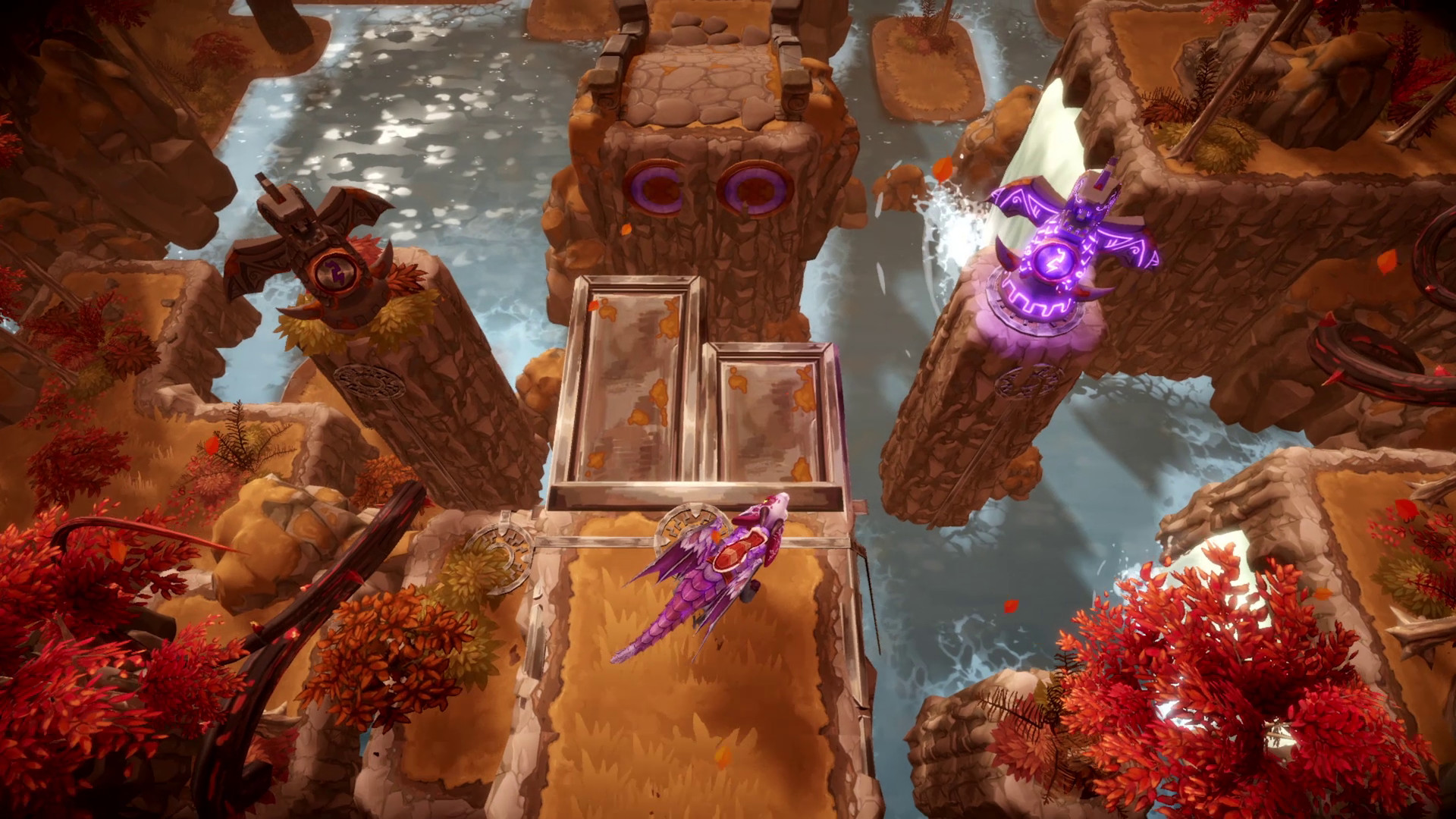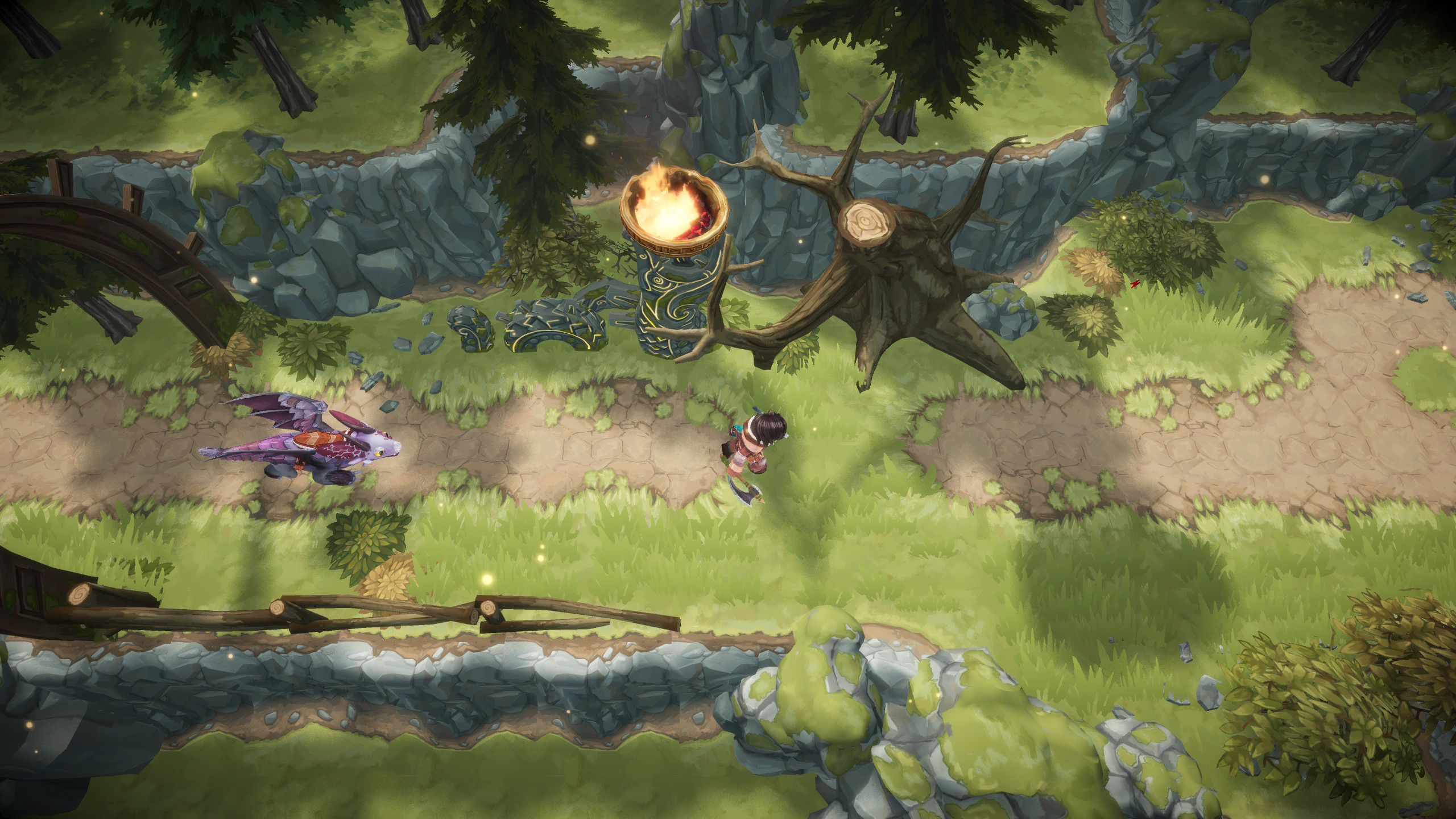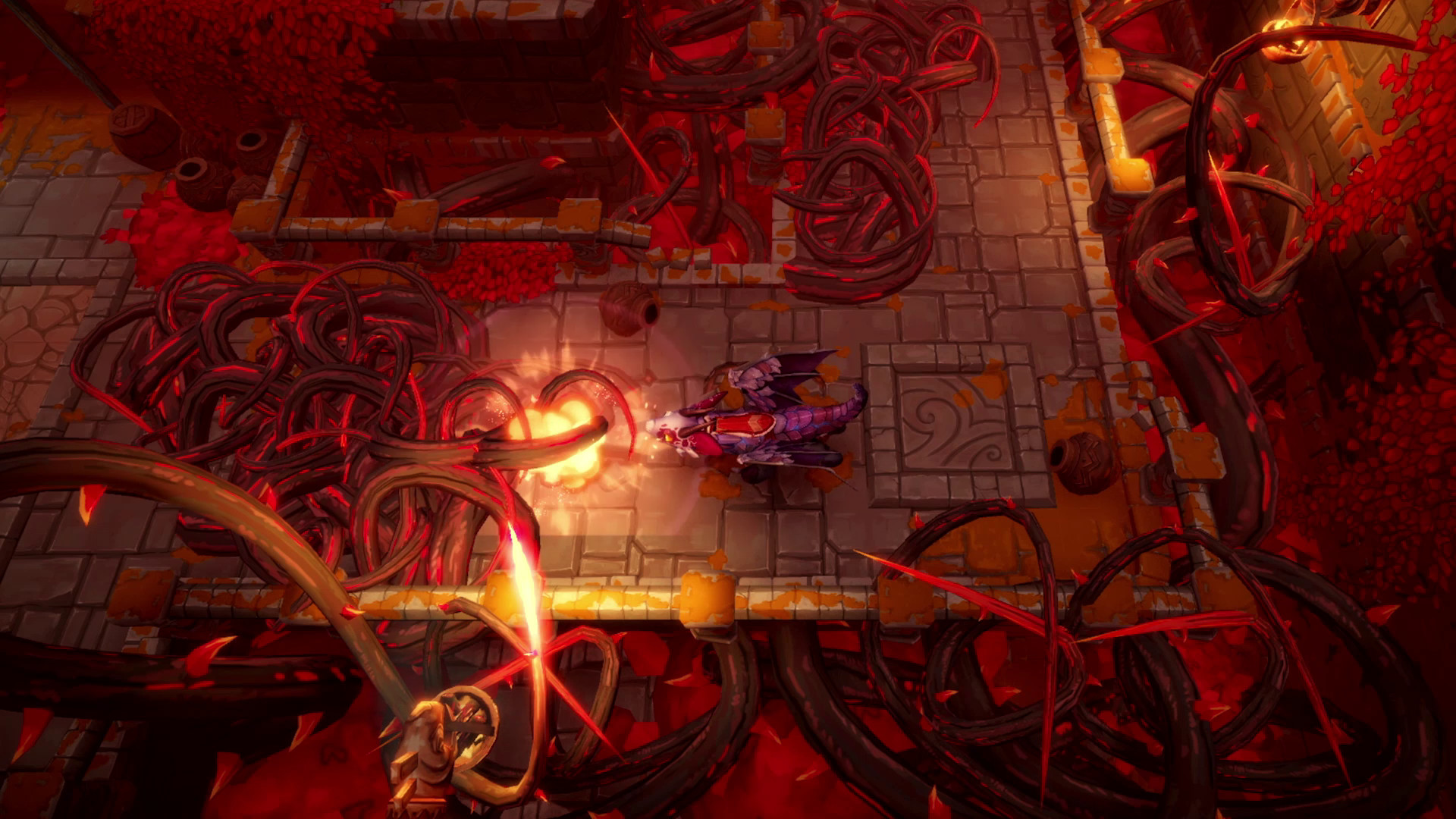 Launch Trailer: https://www.youtube.com/watch?v=NE2_AX3847A

Looks decent-ish. Should have had co-op.



How Hardcore Gamers Can Remain Sane & Healthy
https://www.patreon.com/posts/24645374


icycalm wrote:The deeper you go into the virtual, the more strongly you must stand on your two feet in the real world to avoid losing your perch on it...
Review (2/5): https://culture.vg/forum/topic?t=6921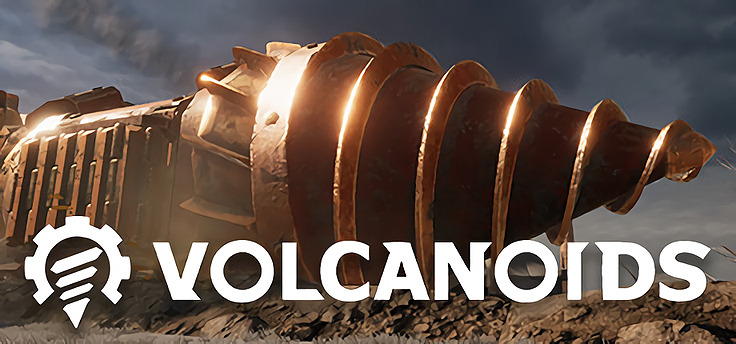 Insomnia wrote:Absolute bore.
Review (2/5): https://culture.vg/forum/topic?t=6920


Insomnia wrote:Empty, boring and lifeless tower defense in space.
Review (3/5): https://culture.vg/forum/topic?t=6918


Insomnia wrote:Shadow of the Wild: Breath of the Colossus.
Review (3/5): https://culture.vg/forum/topic?t=6917


Insomnia wrote:Ever wanted to play a superintelligent black lesbian child led by the hand the entire game while being blasted by SJW propaganda? Now you can.
CULT|Bread
https://www.masterclass.com/classes/wil ... and-theory




Just found out about this class. Interesting! But I'm not dropping £85 on it right now.

CULT|icycalm
I don't think that guy knows anything about game design
He made a single masterpiece that was flawed precisely due to lack of game design
No enemies, no challenge except the boring self-imposed type of Minecraft...
He shouldn't be giving lessons
He even failed to add these things to further games over decades
Not only is he not able to teach, he seems unable to even learn
You should pay me £85 for the above lesson, Bread
It also lasted less than his stupid class, so on top of the extra insight, you saved time too
Still, if someone took his class it'd be cool to rip it and share it. I'd be interested to see what he's peddling
I wonder if all those Masterclasses aren't ripped somewhere
I mean, the other dudes teaching are mostly legit
It's only gaming that's shafted by promoting a moron
Same as with gaming "critics", gaming award shows etc.
We are always fucking shafted

CULT|schadenfreude
I'd pay way more than £85 for the icycalm Masterclass on game design

CULT|icycalm
The thing is, that's my essays

CULT|Bread
Yeah. Seems to me a lot of Masterclass is aimed at hobbyists rather than real students.

CULT|icycalm
I have nothing more to teach than what's in the essays
And if I thought of something more, it would go... in another essay
Because that's the best way of communicating complex ideas
If Will Wright and Jordan Peterson or whoever prefer to teach on video...

CULT|Bread
Hobbyists is the wrong word. I mean people who mainly want to watch videos rather than make stuff.

CULT|icycalm
That's because they don't have anything too complex to teach
And yeah, Bread's last post sounds correct to me. The audience is people who just want to watch celebrities "teach", and they can pretend that they are learning
The cost is low enough that a casual hobbyist will pay it
Also the time commitment and coursework commitment on the student's part is laughable
Whereas a real student would pay 20,000 and spend years learning with no problems

CULT|Bread
The site has 10 writing courses already. Those students probably just need to... write. I wonder if there'll be a famous games journalist teaching a course one day.

CULT|icycalm
Gotta teach how to take those bribes and give out 7s



Waterworld city-builder lol.






"Floating garbage town survival game"... Art style's quite charming, at least.

http://www.pajamallama.be/flotsam/

https://store.steampowered.com/app/821250/Flotsam/


Pajama Llama Games wrote:The floating garbage town survival game! Scavenge what precious garbage you can from the ocean's surface and grow your city while doing your best to survive in this colorful post-apocalyptic world.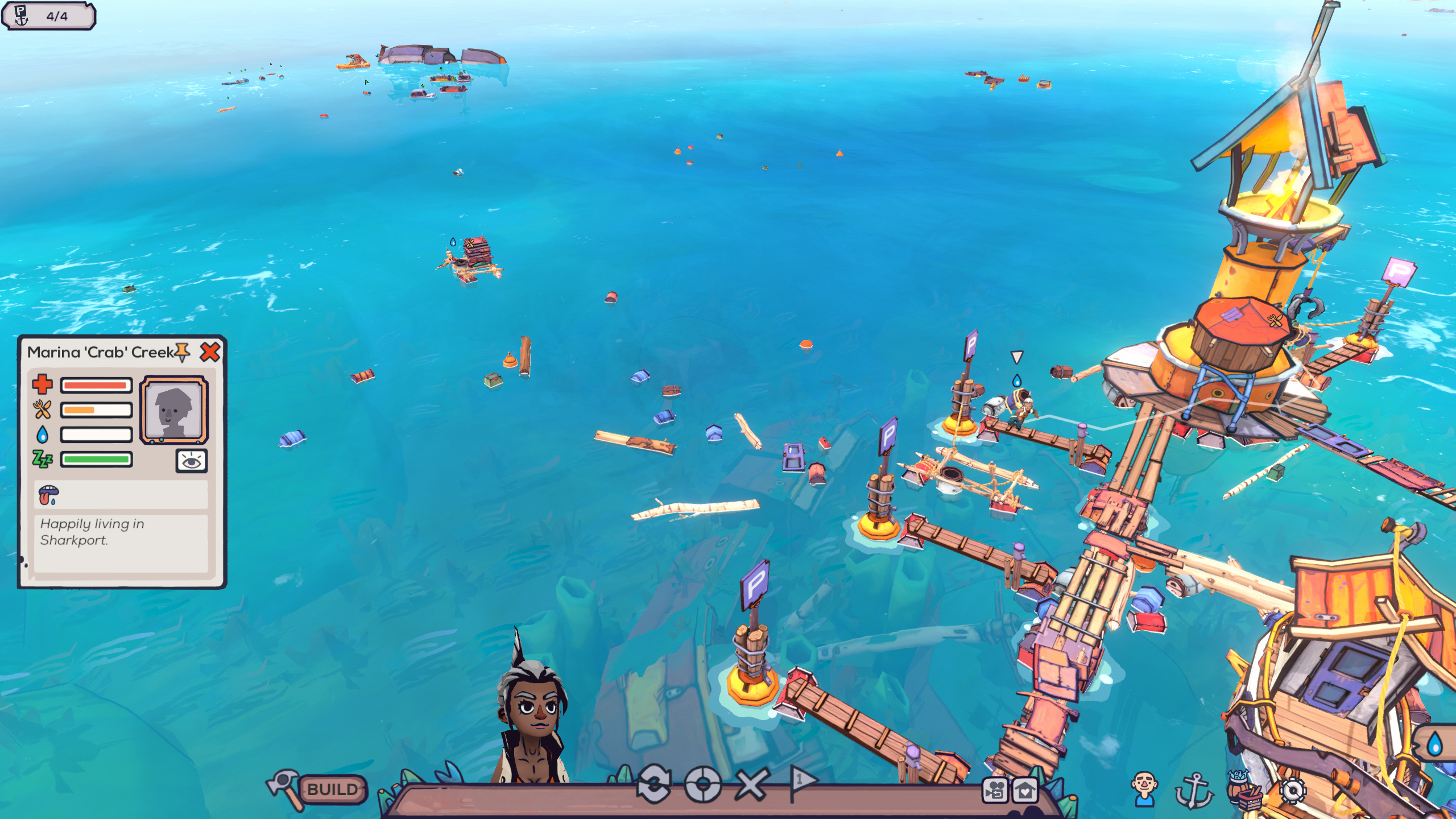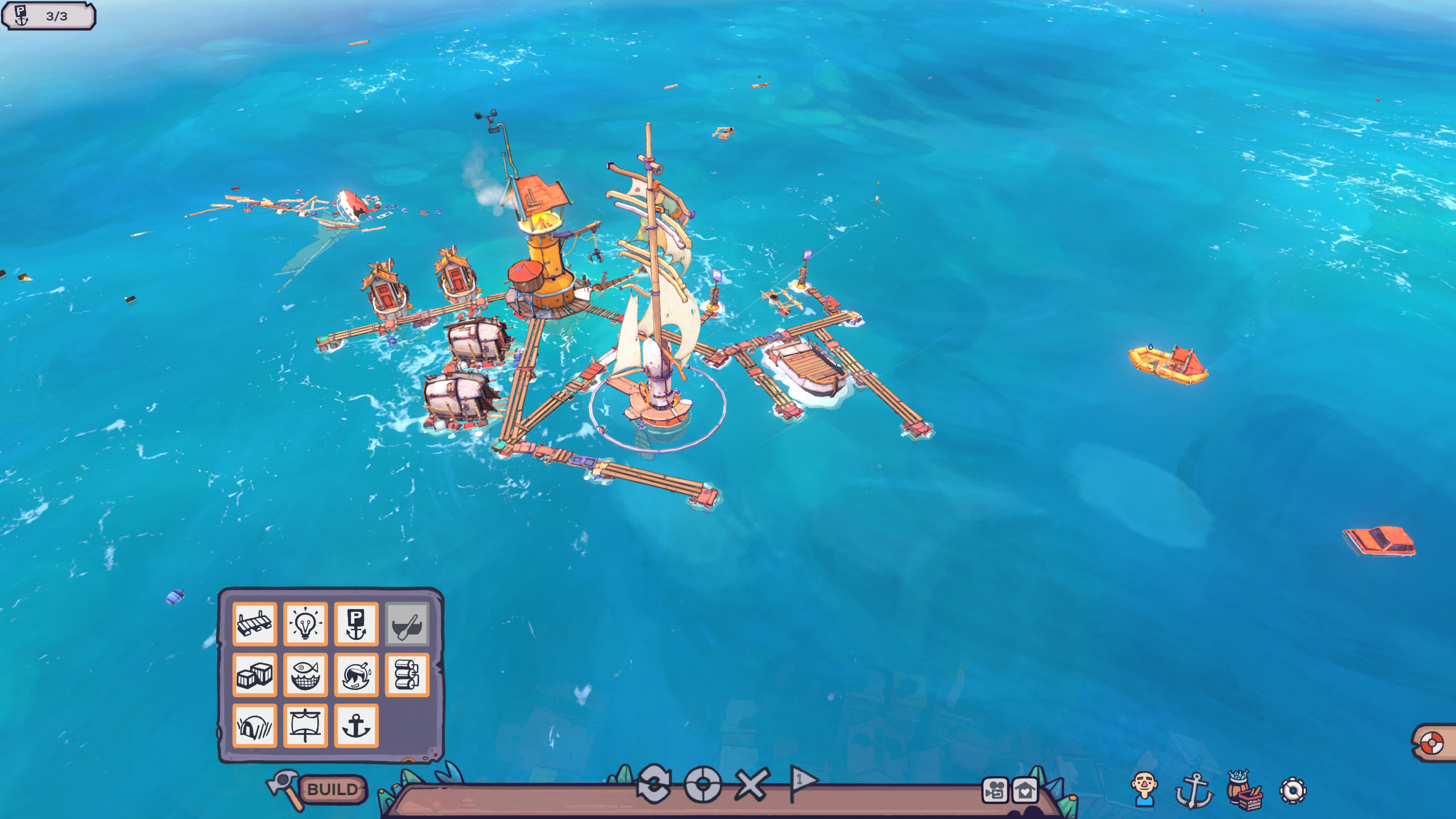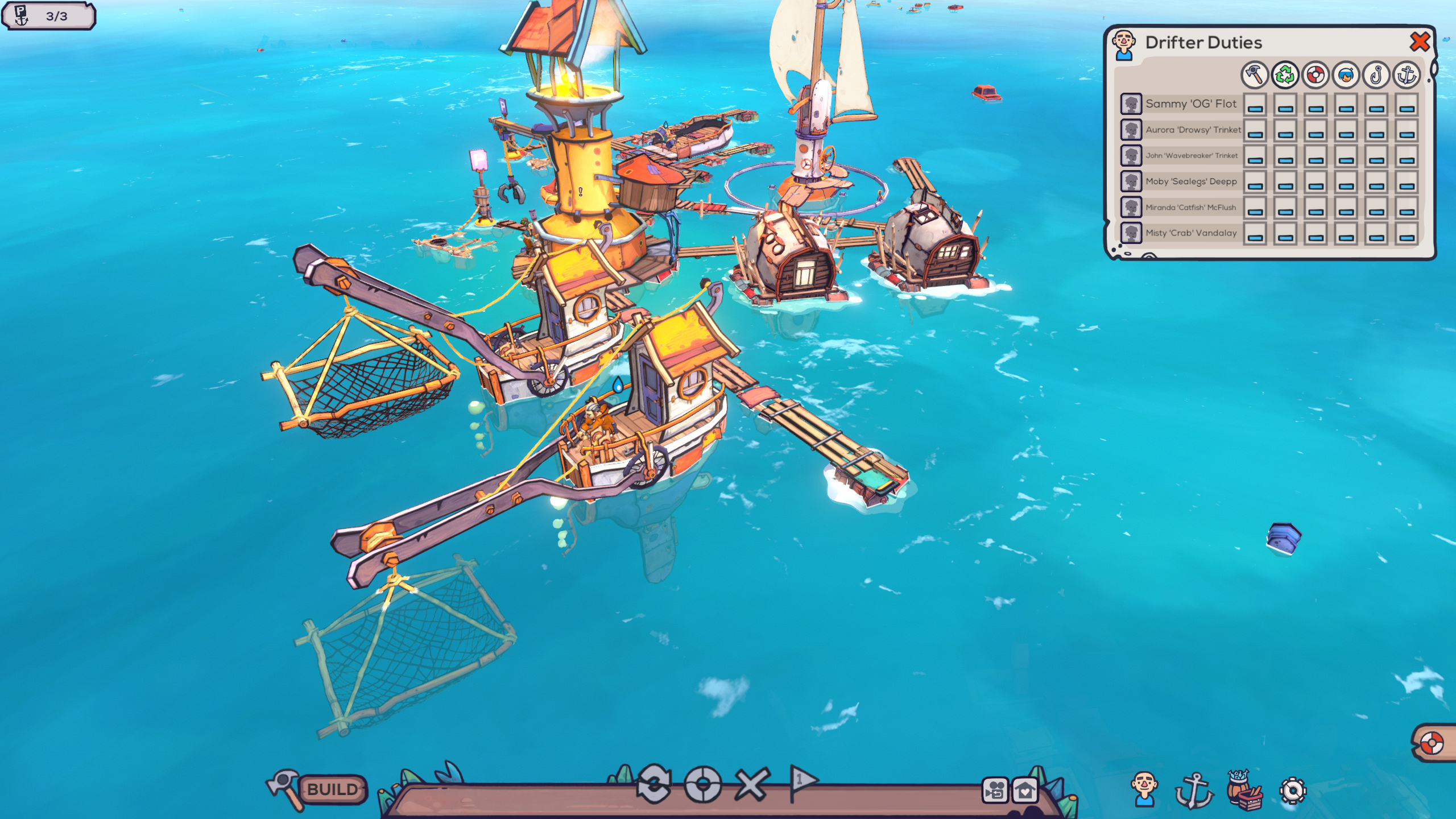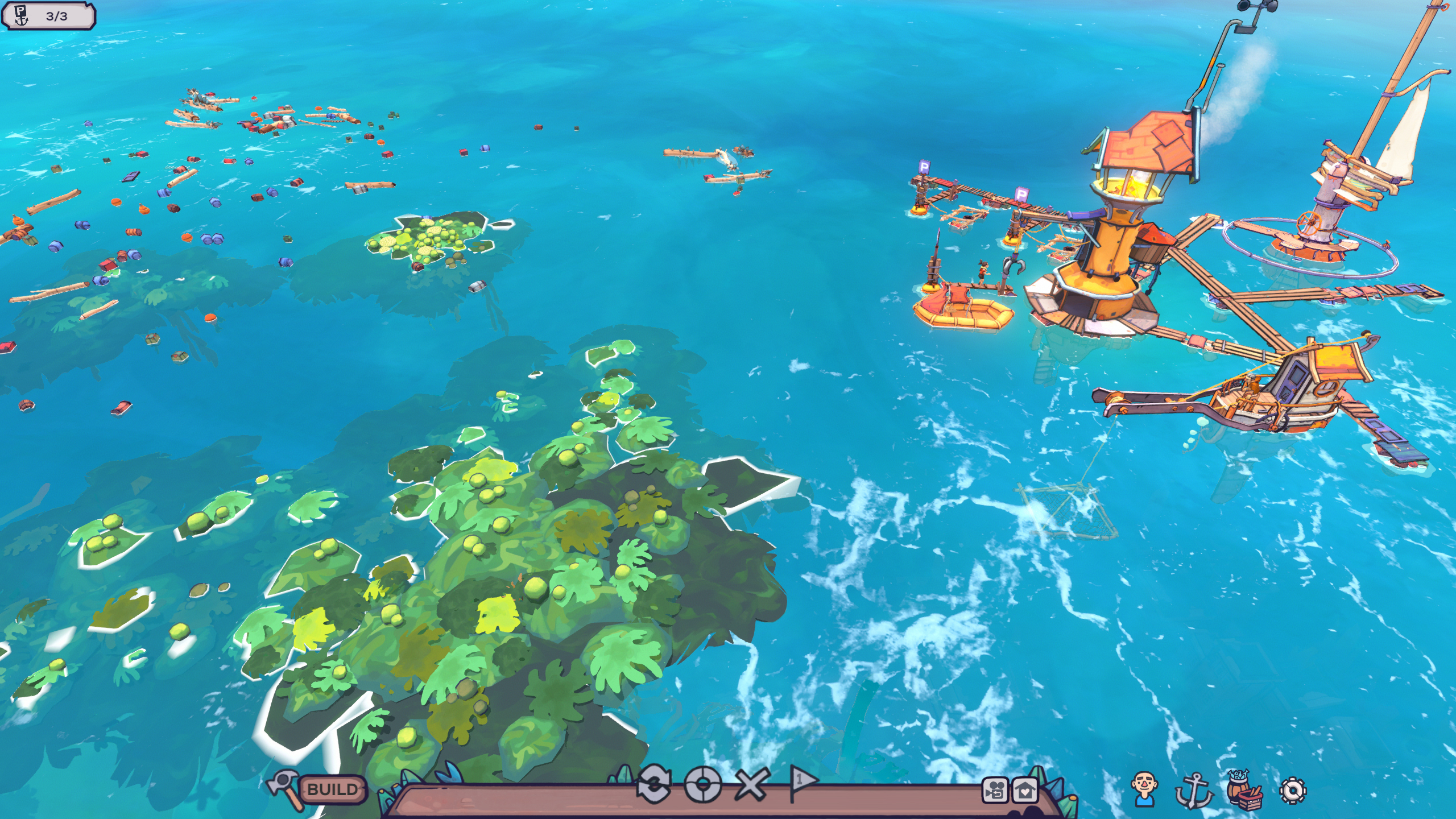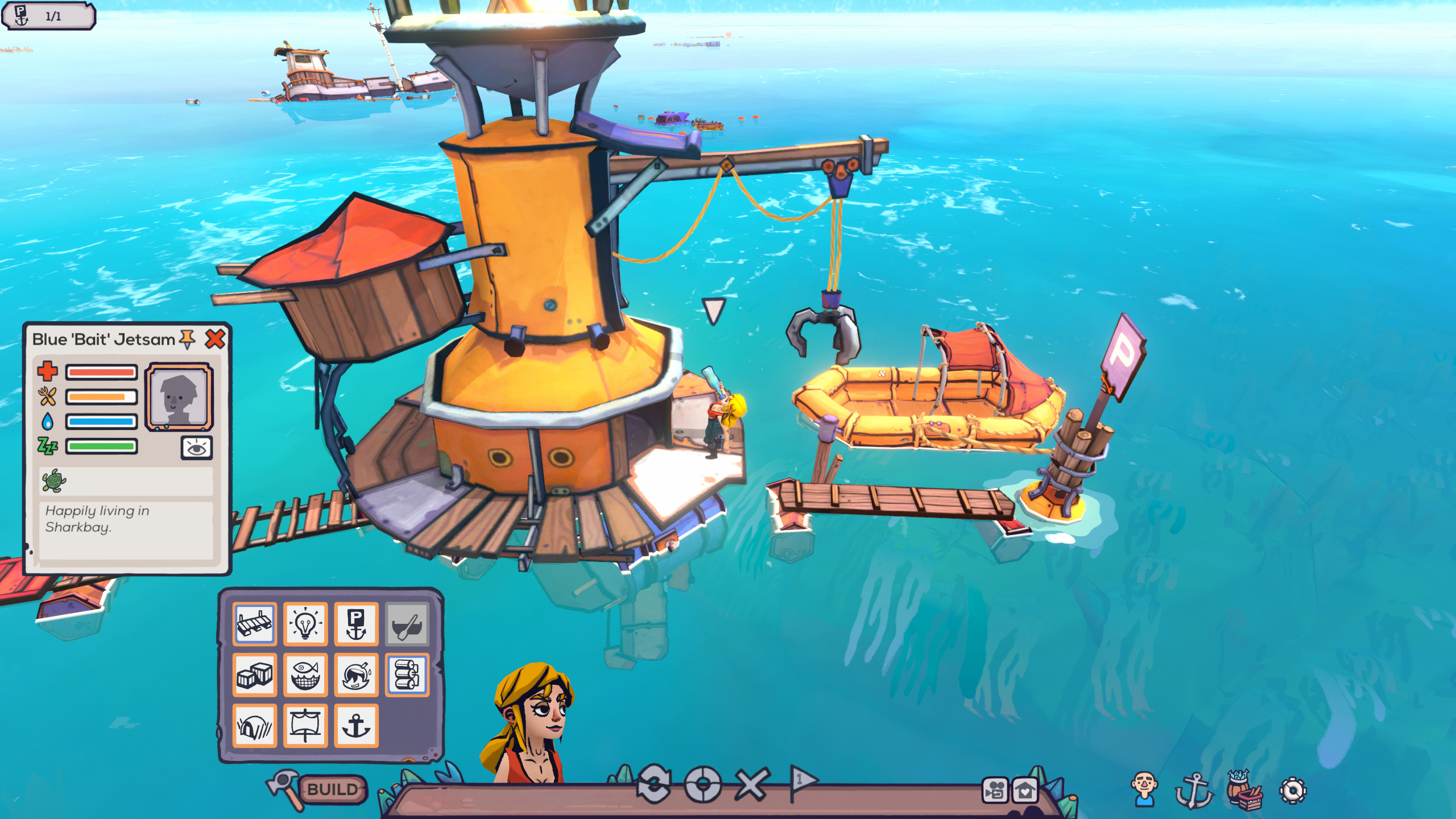 Teaser: https://www.youtube.com/watch?v=zx5kfg_isRM

2019.




Seems like a light adventure game and the painting theme is more window-dressing than requiring actual painting on your part, which is a little disappointing.

http://www.eastshade.com/

https://store.steampowered.com/app/715560/Eastshade/


Eastshade Studios wrote:You are a traveling painter, exploring the island of Eastshade. Capture the world on canvas using your artist's easel. Talk to the inhabitants to learn about their lives. Make friends and help those in need. Visit cities, scale summits, unearth mysteries, and discover forgotten places!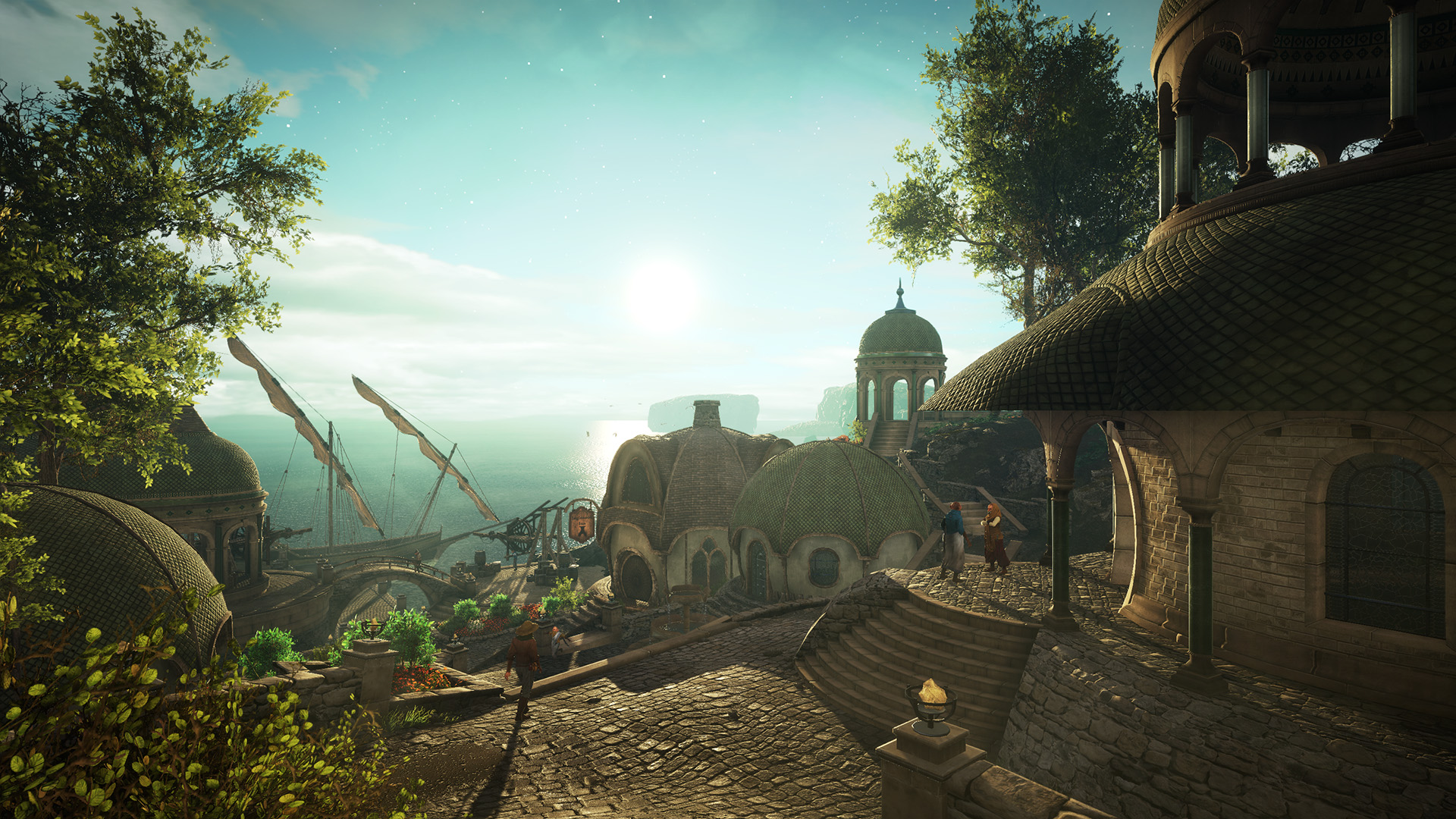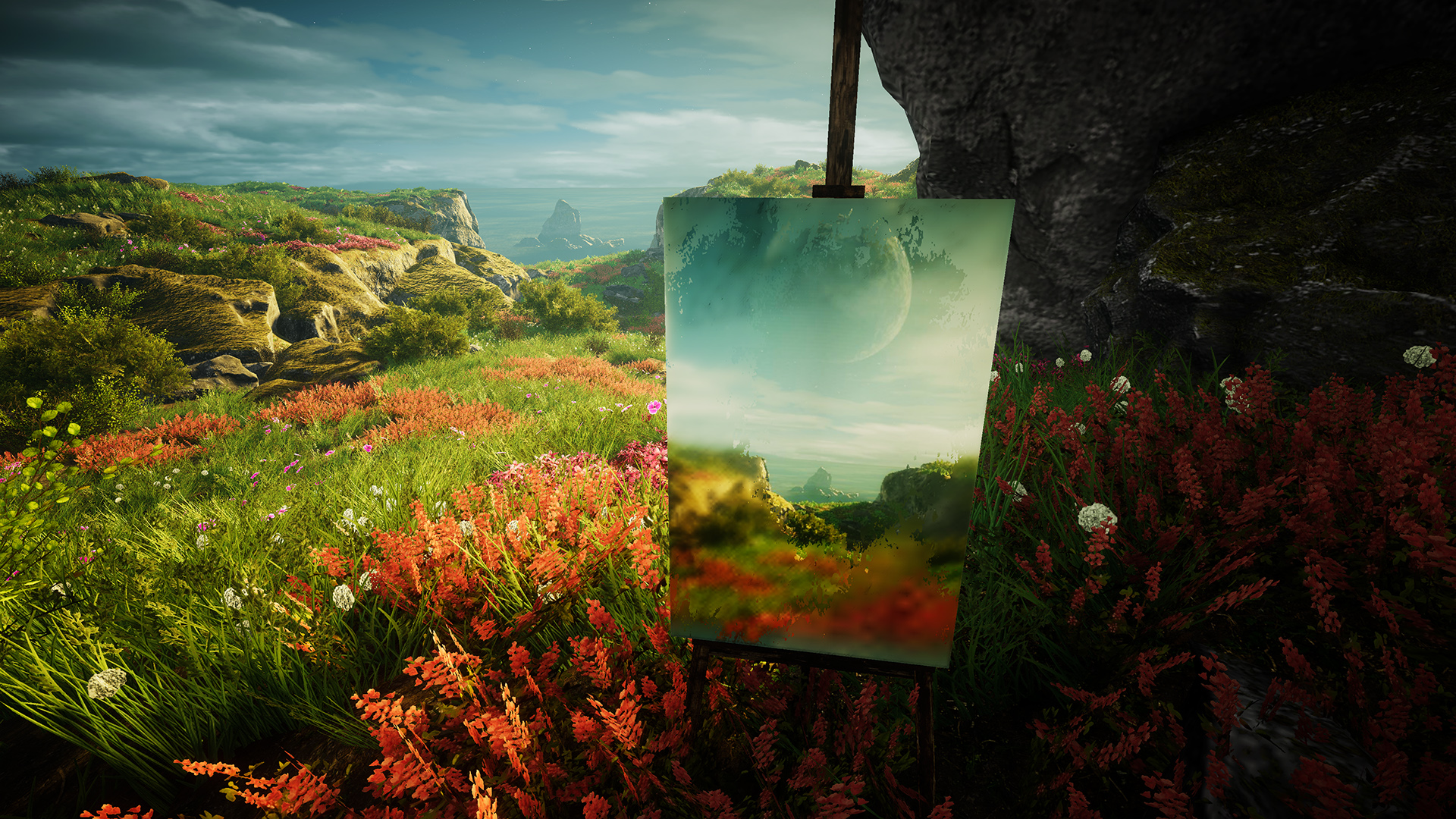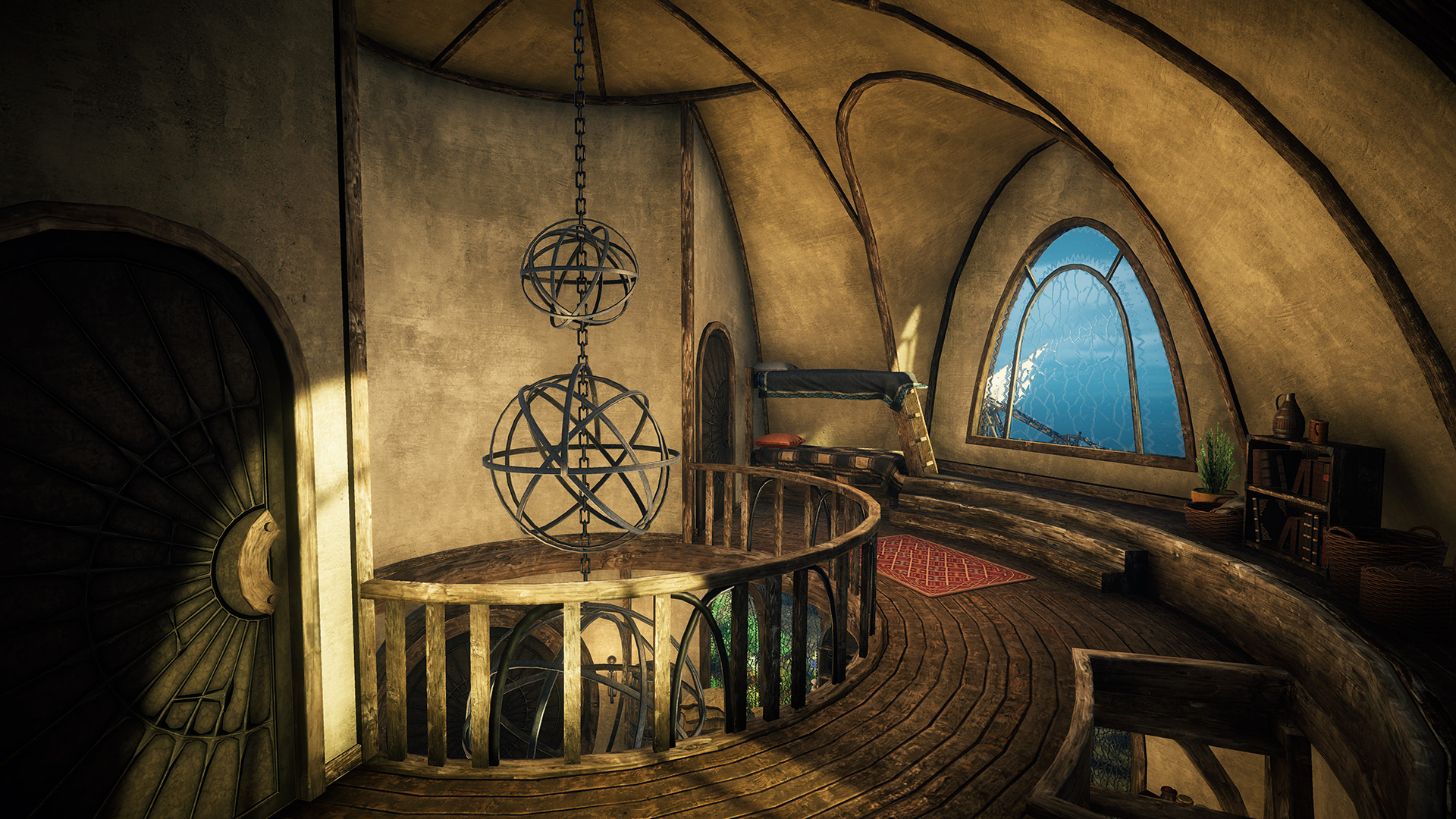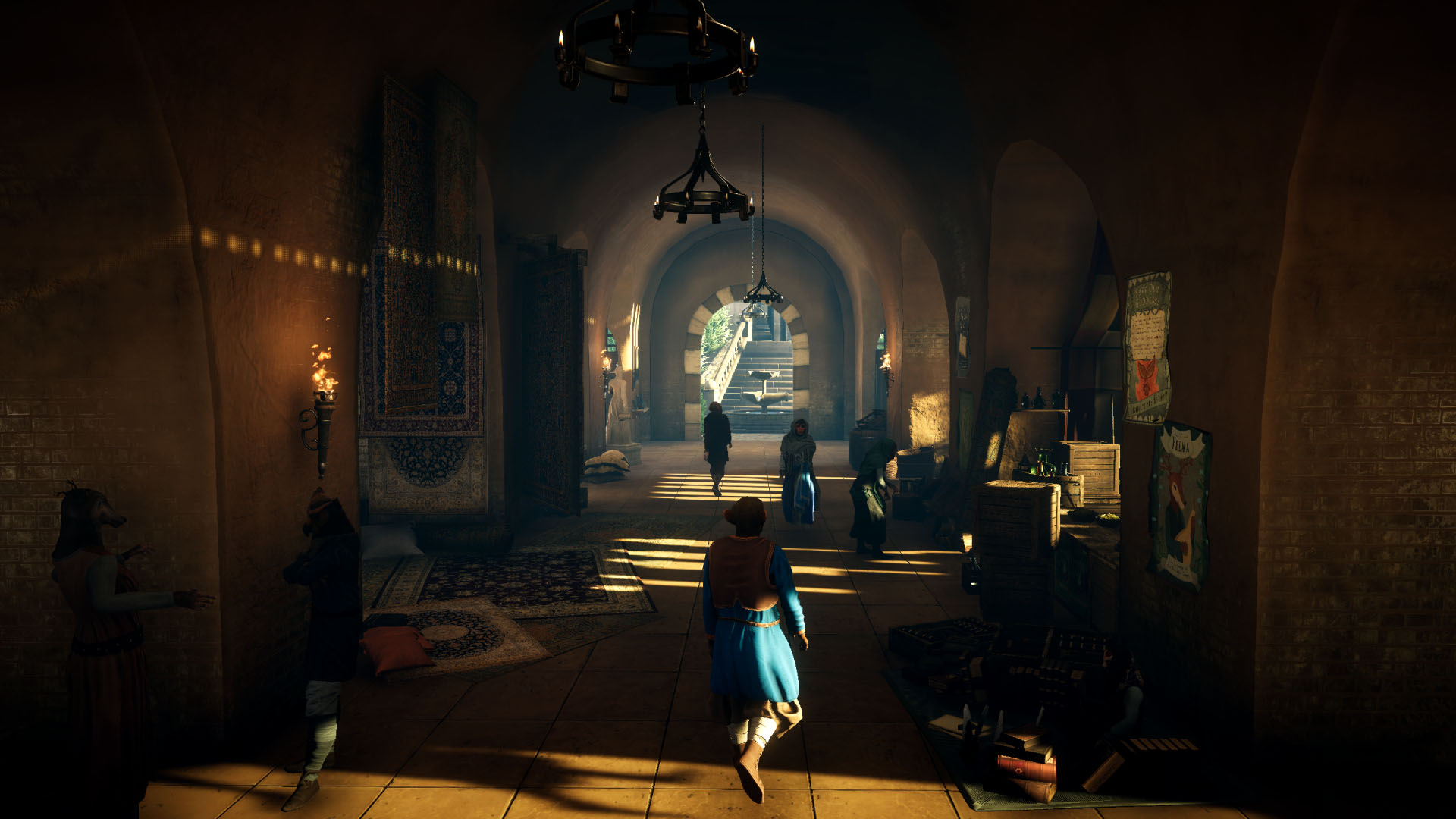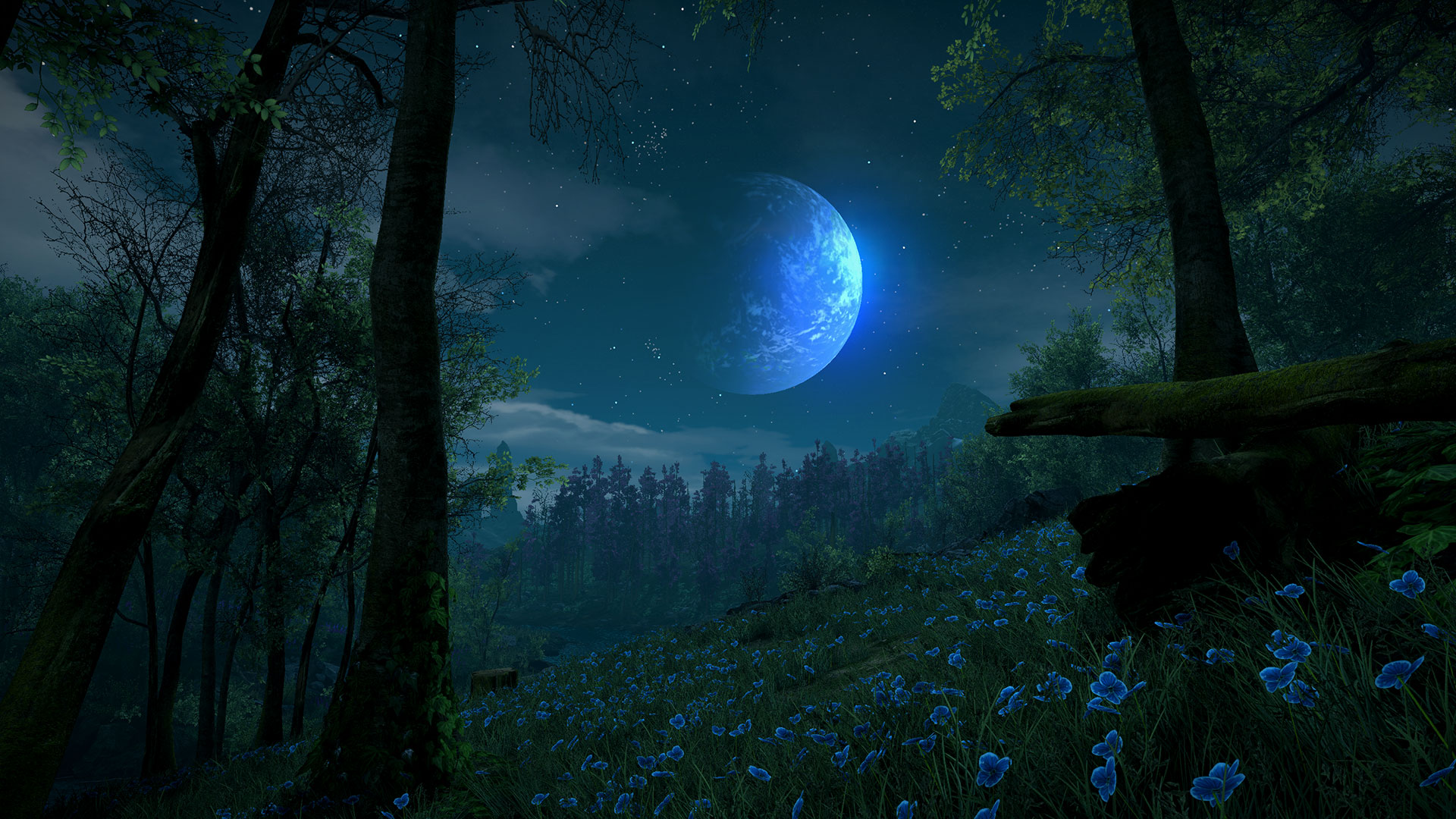 Official Trailer 1.1: https://www.youtube.com/watch?v=FHPWlZYTNNg

February 13.



Two Apex Legends characters are LGBTQ, say EA and Respawn
https://www.neogaf.com/threads/two-apex ... n.1472027/

Because the sexual lives of fictional characters in a game about shooting people in the face is important. O Mario where art thou.





I think it's a decent first try. My first instinct would be to remove the dark frame, but I have no idea how to do that. Back when I was using ReShade, it didn't add a dark frame, at least not by default. But anyway, you can go ahead and stream the game like that if no one offers advice and you don't feel like experimenting further.





I'm messing around with ReShade to apply scanlines to Wargroove. This is my first time working with the software, and I'd like to make sure I get the look just right for the Insomnia Twitch channel, which I'll stream the game on soon.

Here's how the game looks normally:




Here's how the game looks after I applied the CRT filter to it:




Some screenshots off the settings on the CRT filter:




Any recommendations?
https://www.vg247.com/2019/02/05/creati ... hooter-ip/


Sherif Saed wrote:Creative Assembly has officially announced that it's currently developing a new first-person shooter.
Sherif Saed wrote:That's about it, unfortunately. We didn't get a name, or even a hint about what it could be. However, if you cast your mind back to June last year, a number of job openings were made available at the studio.
Sherif Saed wrote:Creative Assembly's only first-person project was the cult classic Alien: Isolation.
https://www.siliconera.com/2019/02/06/s ... n-the-u-s/


Sato wrote:While

Square Enix

filed a few

Mana

series-related trademarks in Europe, the company also registered one for an unknown title with "

Slash Field

" in the United States.
Sato wrote:This isn't the first time the name "

Slash Field

" makes an appearance, as it was actually trademarked in Japan last November.
More insane additions to Rust. There have been so many of them in recent months that I've completely lost track. There must be at least twice the amount of gear and complexity in the game now than when we were playing it, what... 2+ years ago?

The Air Power Update
https://rust.facepunch.com/blog/february-update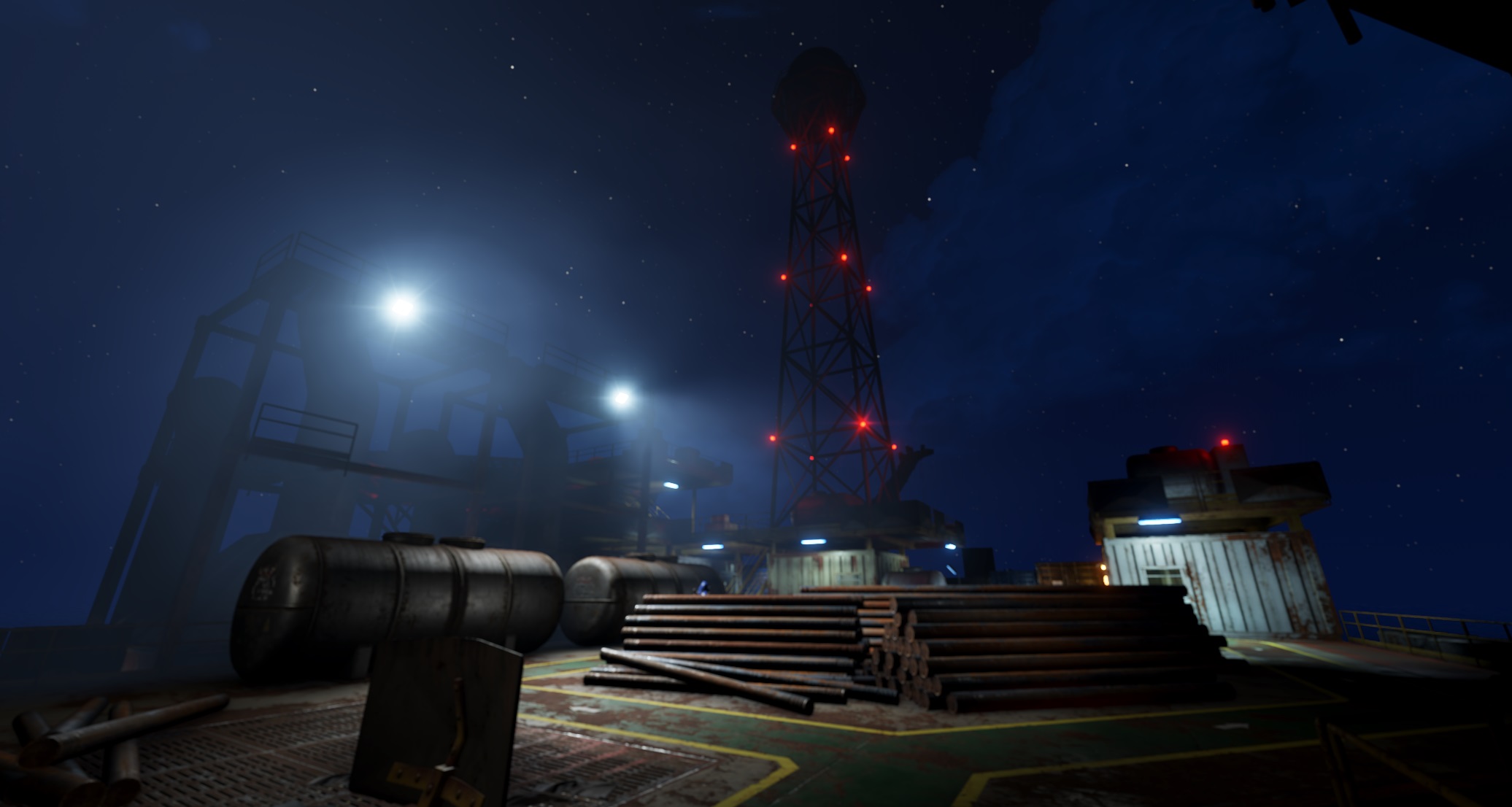 There's a freaking chopper now for christsake, and radio transmitter stuff and an oilrig around the corner and cool new water with waves and shit.

One of these days I am getting back in the game, and staying there. Maybe as soon as this Saturday, I don't know. But I am definitely going to experience all this stuff at some point.
It's basically a real-time survival version of I am not a Monster (which is turn-based tactics). That, plus the extra two players make it a very interesting game to me, and though the character design is indeed ass (same polygonal style as For The King's, but even worse somehow), the rest of the game looks pretty good to me when it's zoomed out, as it seems it would be for the majority of your playtime (once more, exactly as For The King).

I'll ask the devs for a key, and I'd be down to buy one for someone to stream this anyway, but it's a shame we can't just try it with a full team, and I don't see this ever happening unless I buy eight keys for people lol. Maybe if they put out a free weekend as I am not a Monster did, we might get our chance, and then if it's good enough and has staying power, people can buy it.


This just came out.

https://projectwinter.co/

https://store.steampowered.com/app/7748 ... ct_Winter/


Other Ocean Interactive wrote:Project Winter is an 8 person multiplayer game focusing on social deception and survival. Communication and teamwork is essential to the survivors' ultimate goal of escape. Gather resources, repair structures, and brave the wilderness together.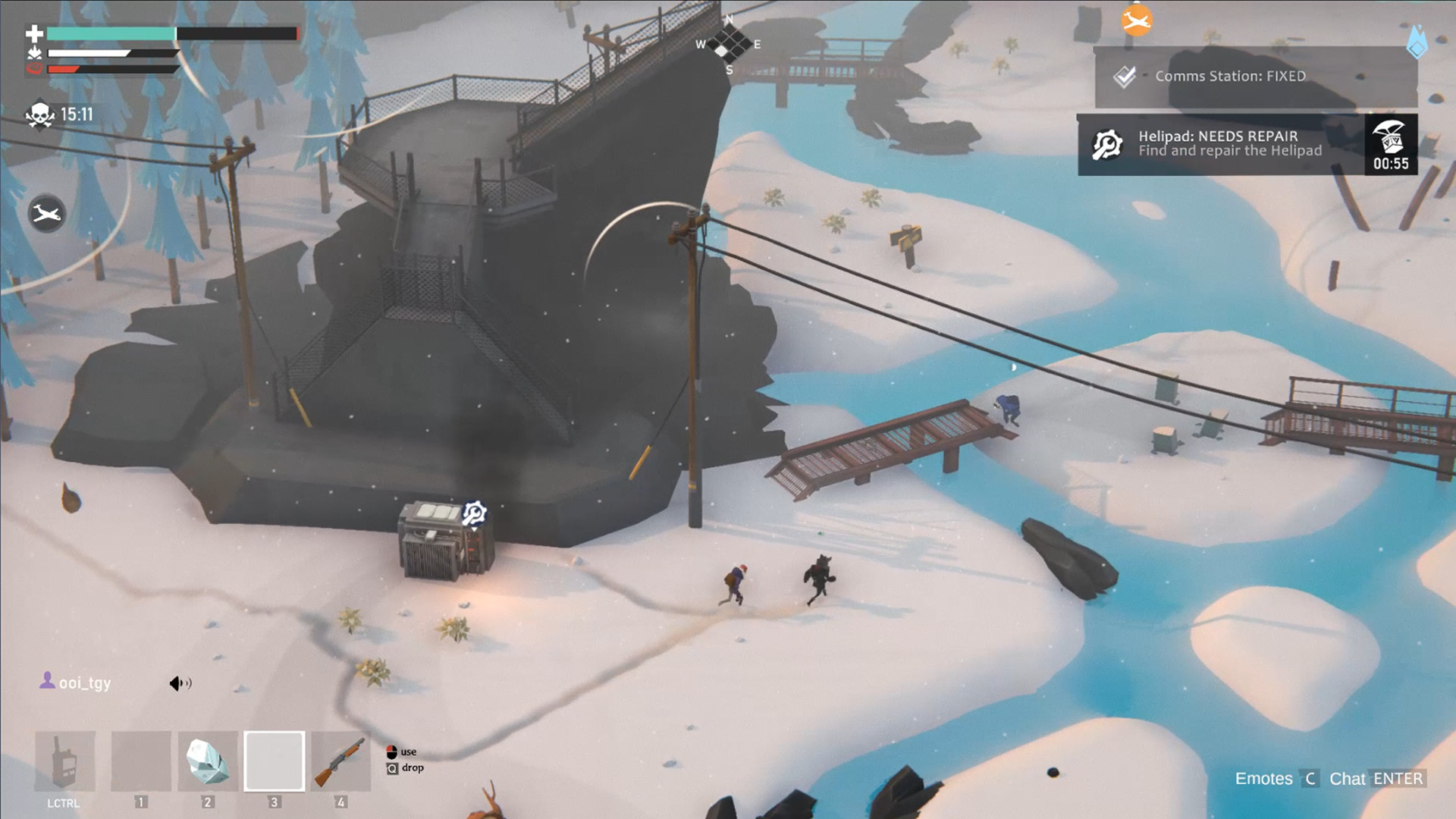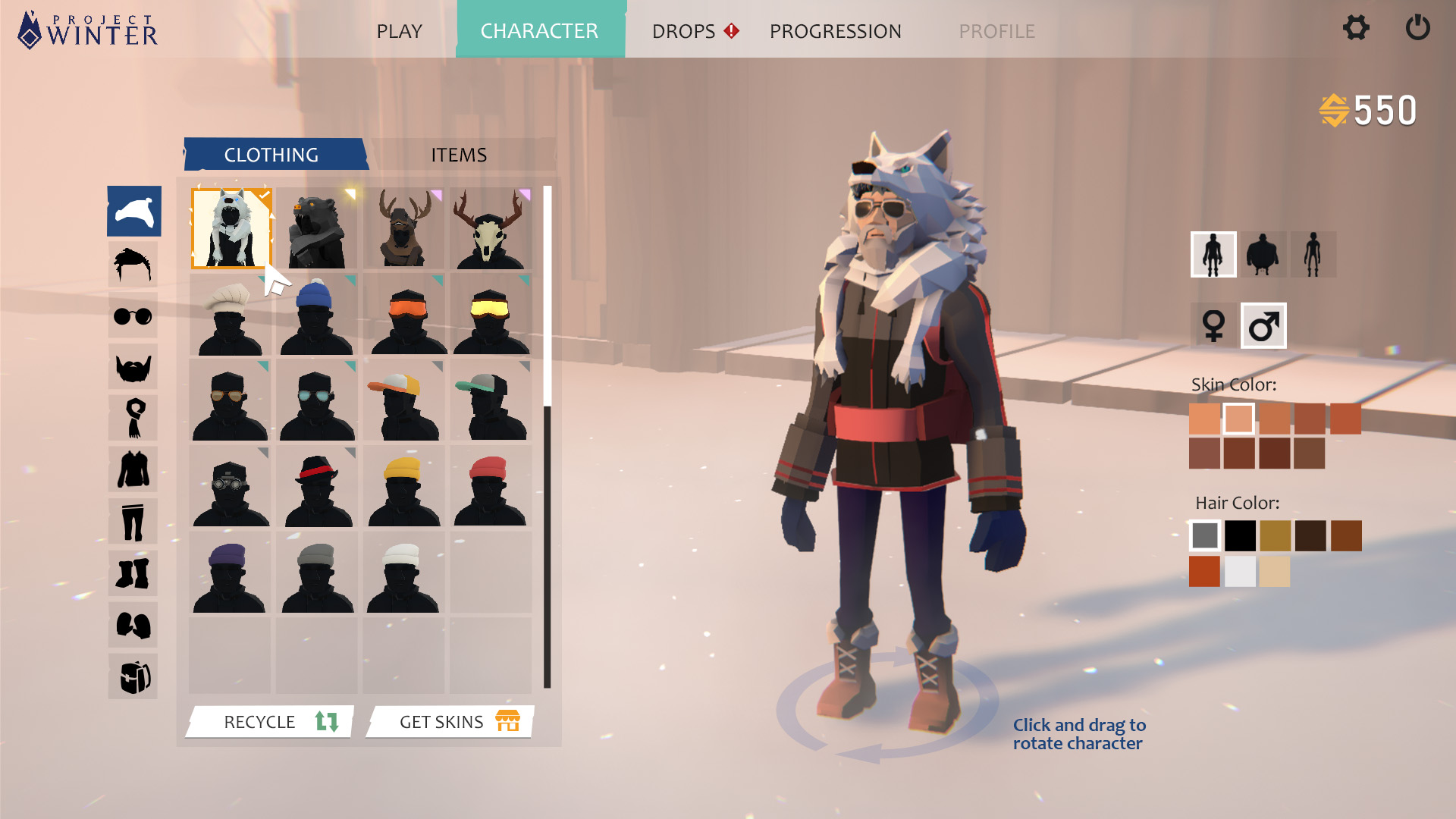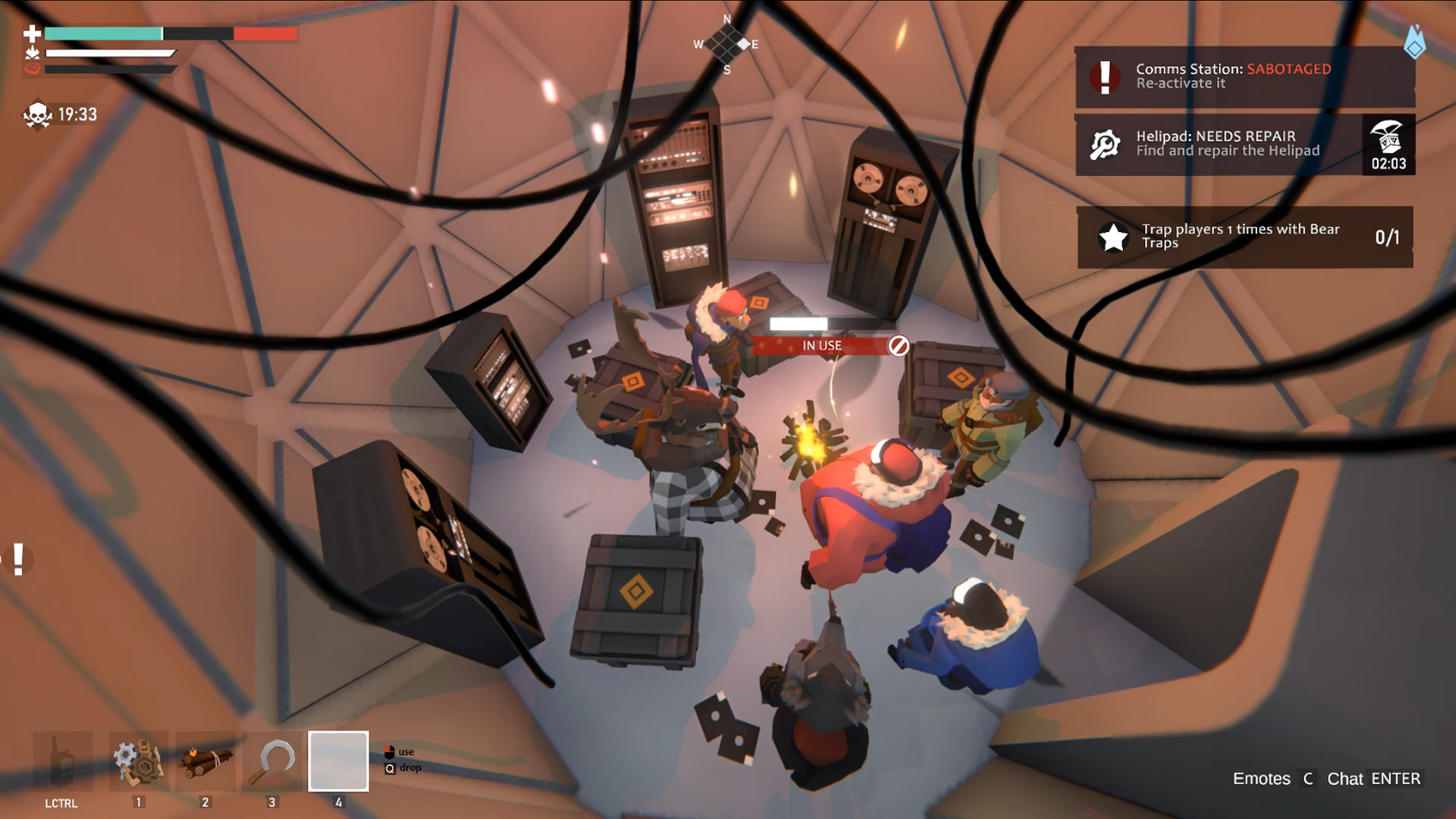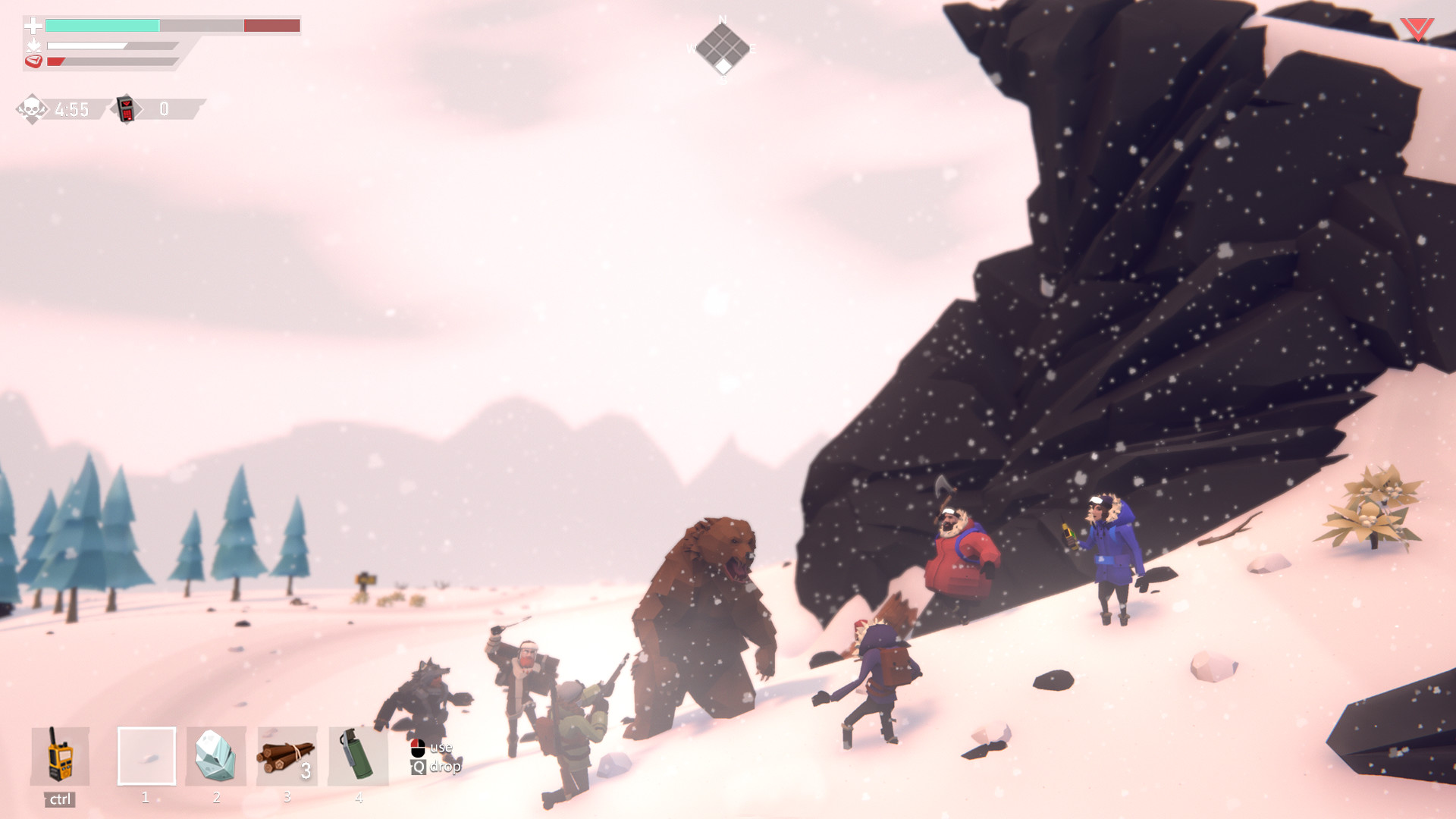 I can't stand the art style. The characters look like they're in an early 3D title, but ugly. Besides that it could be fun with a full eight players. It gives off a board game vibe where you would pick cards or something and some people are traitors and in cahoots with each other to betray the rest of the group to win, but instead of imagining the scenario it's all right there in front of you. Too bad what's in front of you is ugly, and in this case imagining it would be better lol.

Coming Feb 7th, 2019: https://www.youtube.com/watch?v=VNES15q2sMM




https://stranded-sails.rokapublish.de/

https://store.steampowered.com/app/9432 ... d_Islands/


Lemonbomb Entertainment wrote:

Stranded Sails

is an open world farming adventure full of discoveries and quests! Along with your crew you are ship-wrecked on a mysterious archipelago. Now it's up to you to secure your survival and solve the mysteries deep in the heart of the islands –and finally escape.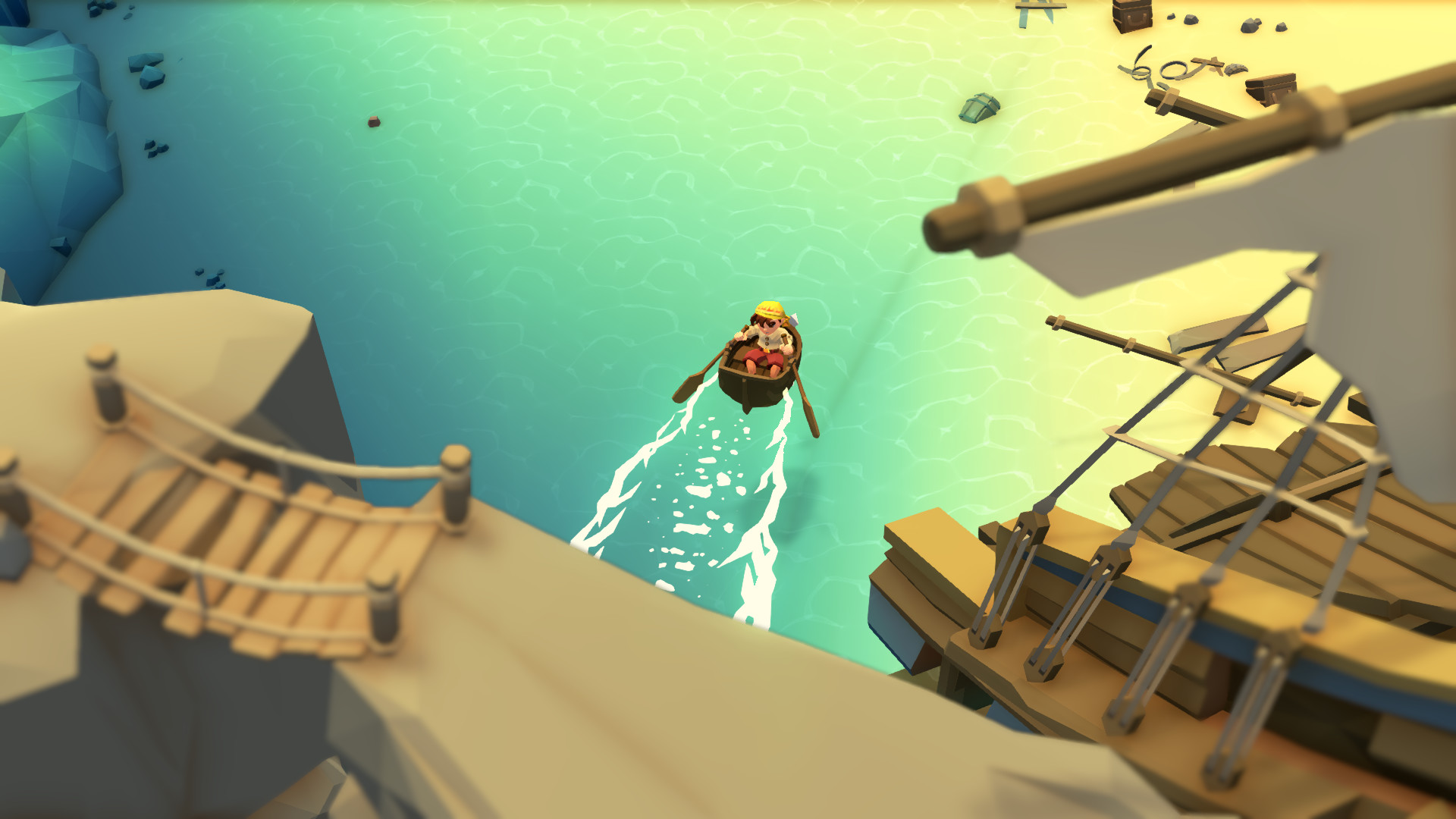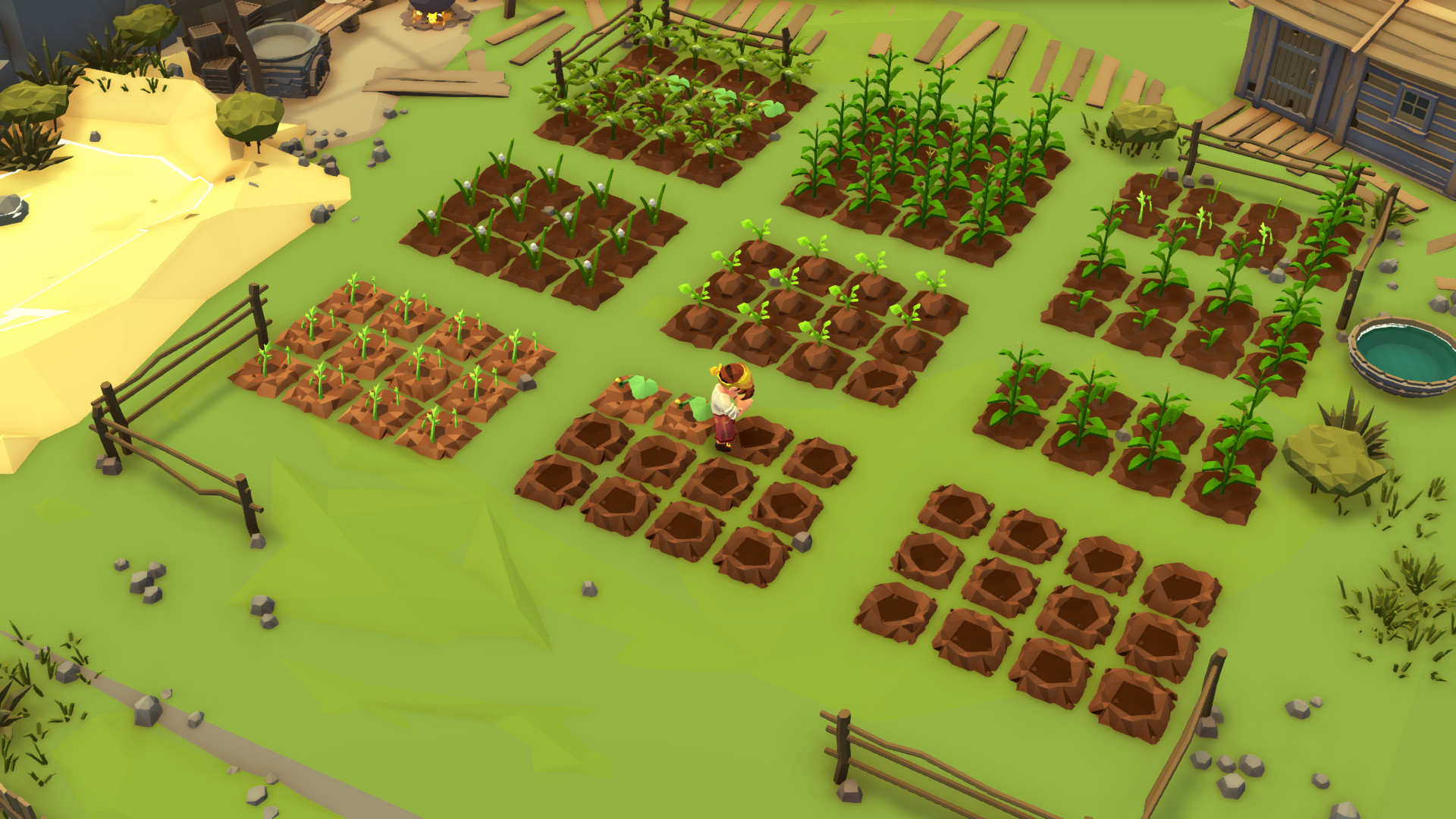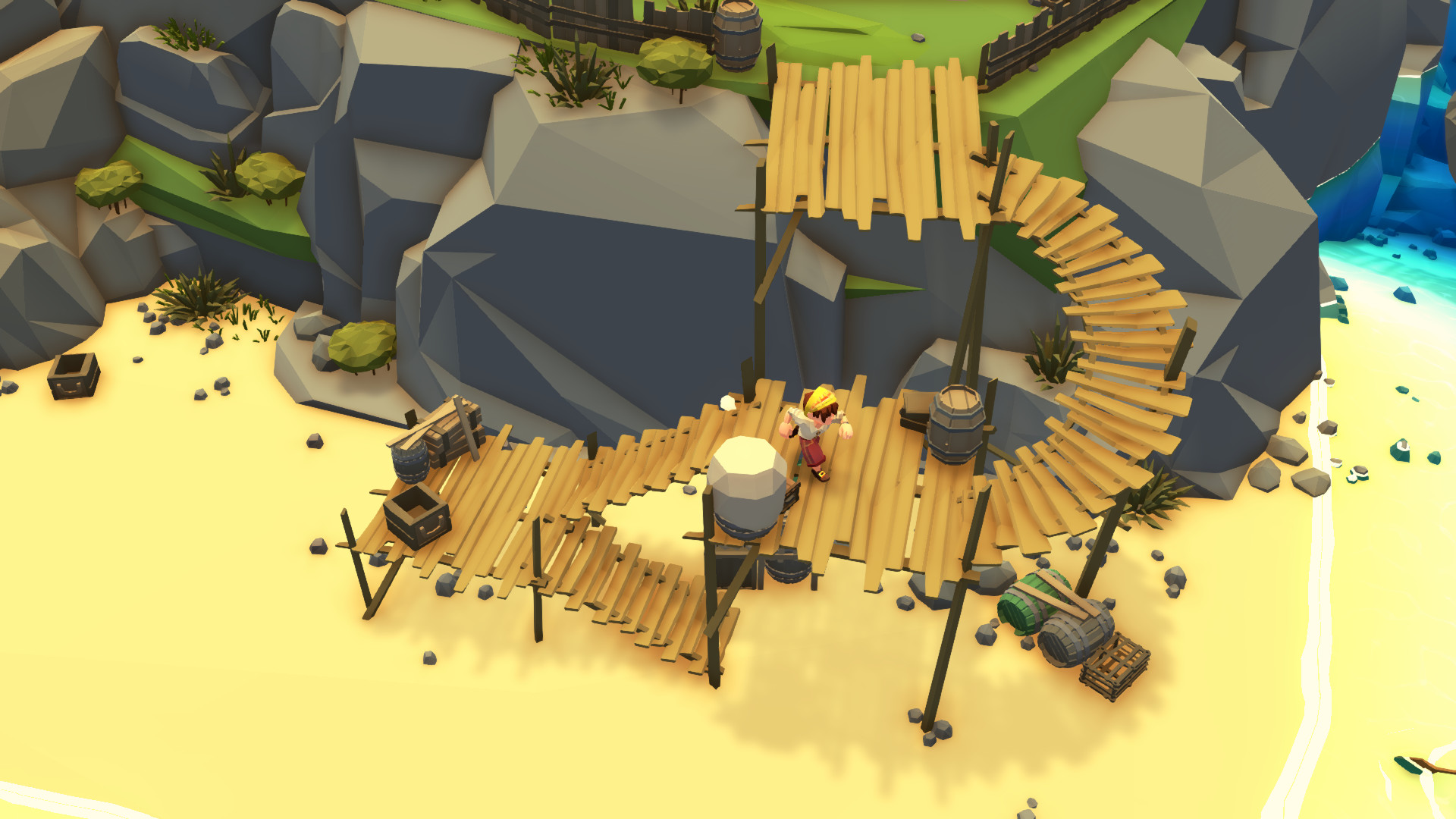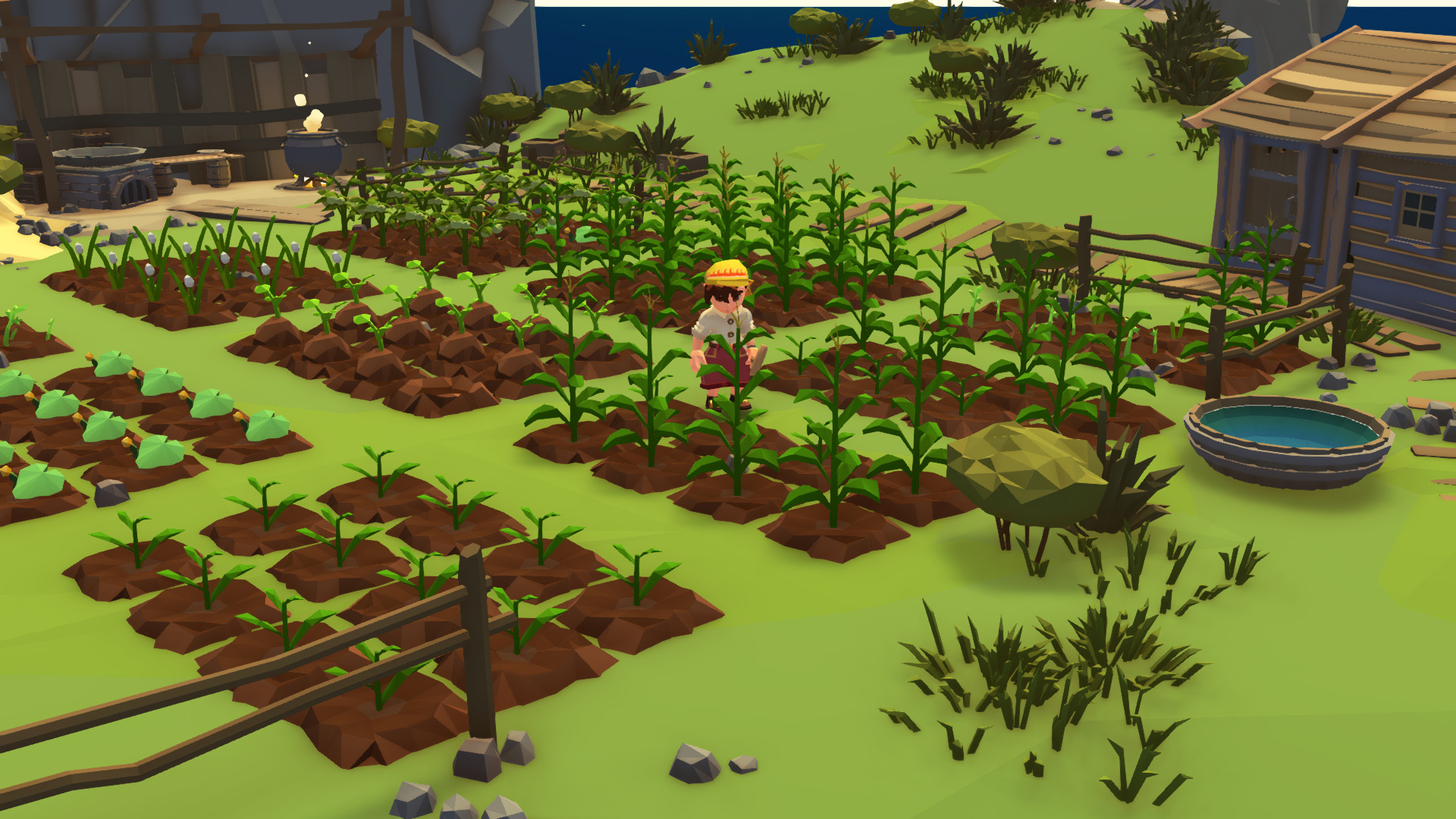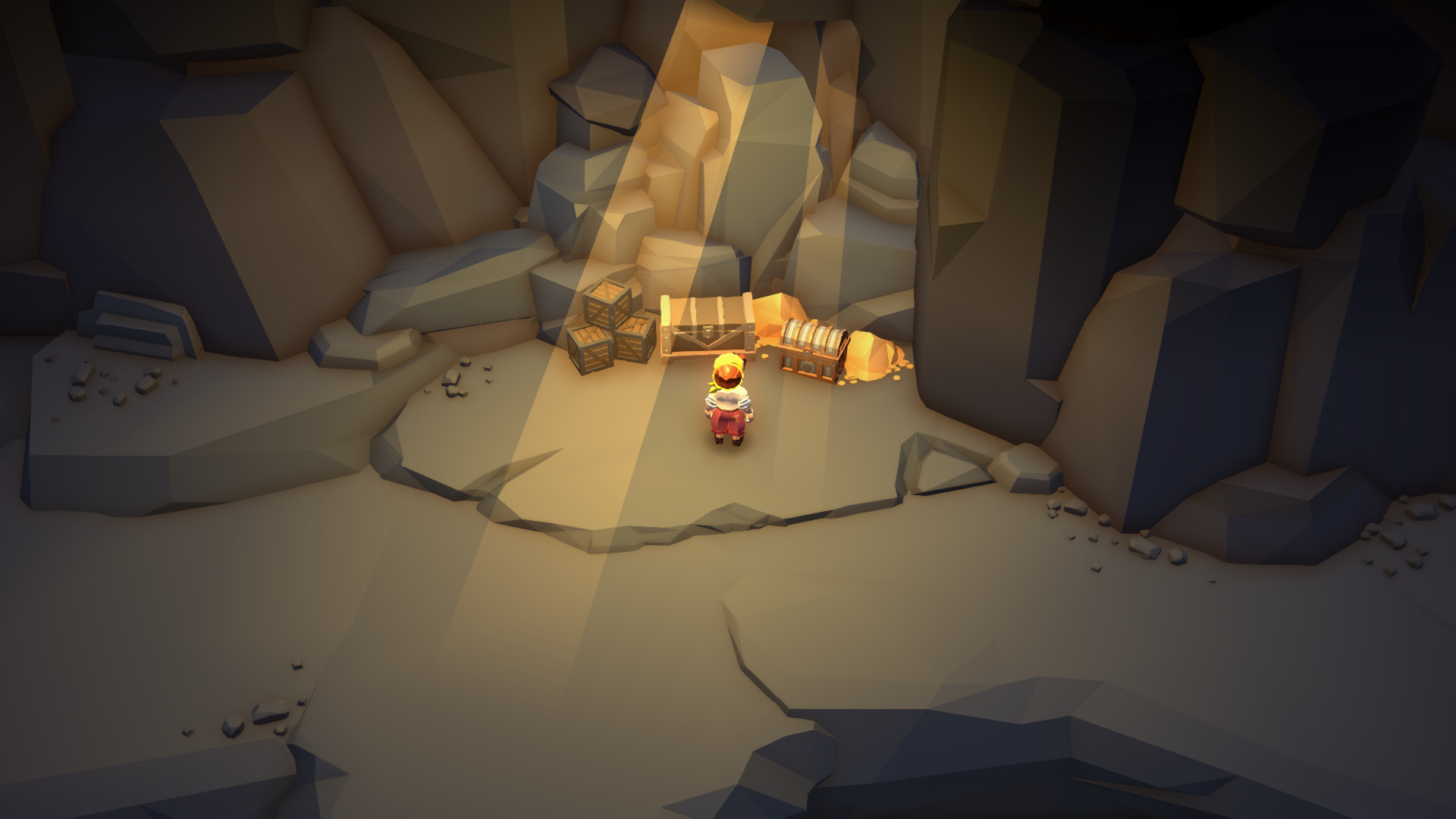 Looks decent enough but should have been multiplayer. Why would a single person stranded on an island start an entire farming operation that can feed a small army? At least in the farming games, you are supposed to be selling your produce to market or something, but a shipwrecked person? The building in general seems basic too.

Teaser: https://www.youtube.com/watch?v=MObtP-h4-Qg

Q2 2019.


JC Denton wrote:If you can't bring over the unique aspects of your game... what exactly are you bringing over to take people away from existing, superior games?


That's exactly how I felt playing

Apex

last night. I just kept thinking how I would like to be playing

Titanfall 2

right now.




http://www.thefarm51.com/eng/projekt/chernobylite-2/

https://store.steampowered.com/app/1016 ... rnobylite/


The Farm 51 wrote:

Chernobylite

is a science-fiction survival horror experience, mixing the free exploration of its disturbing world with challenging combat, unique crafting, and non-linear storytelling. Try to survive and reveal the twisted secrets of Chernobyl in the 3D-scanned recreation of the real Exclusion Zone.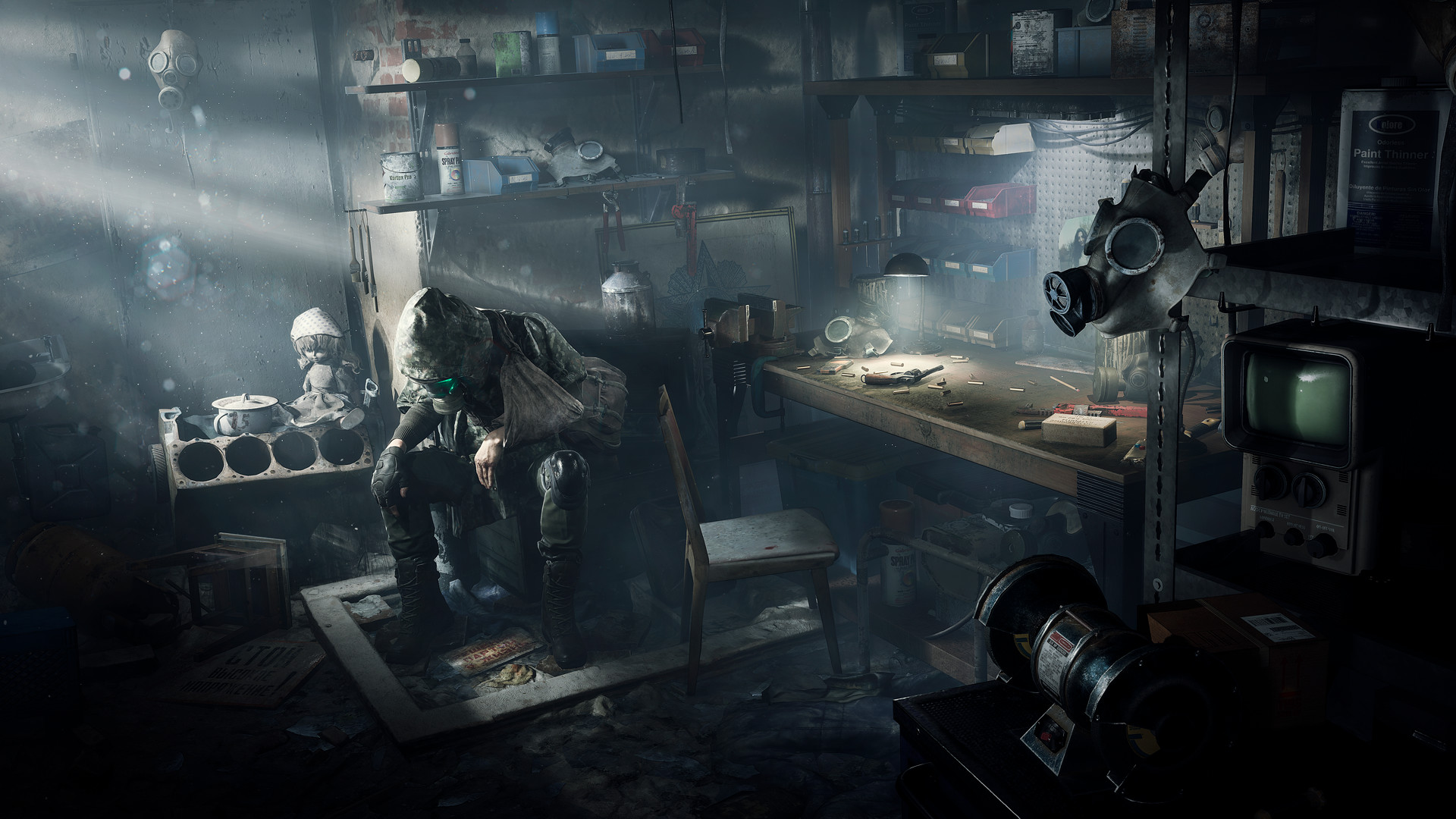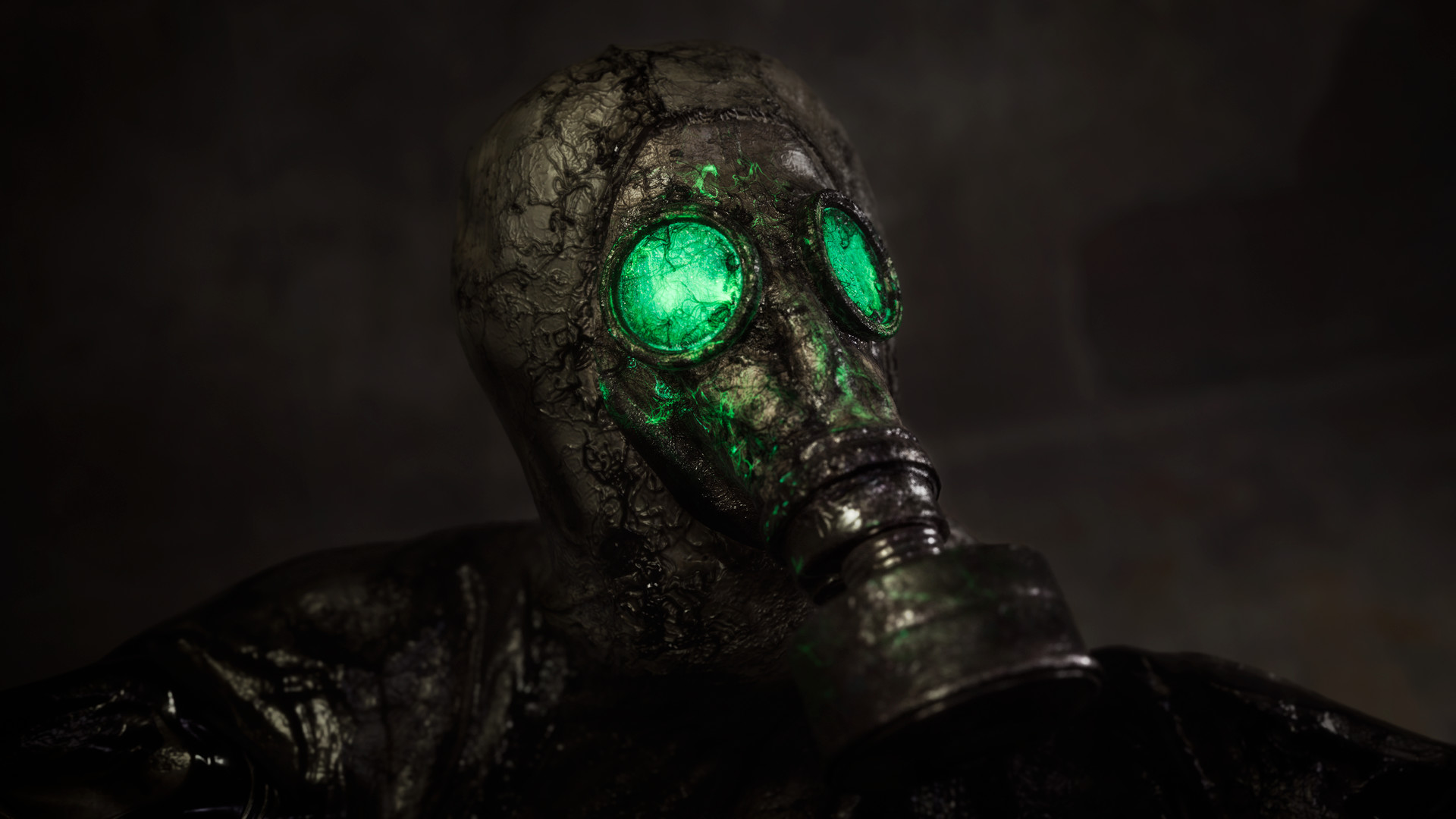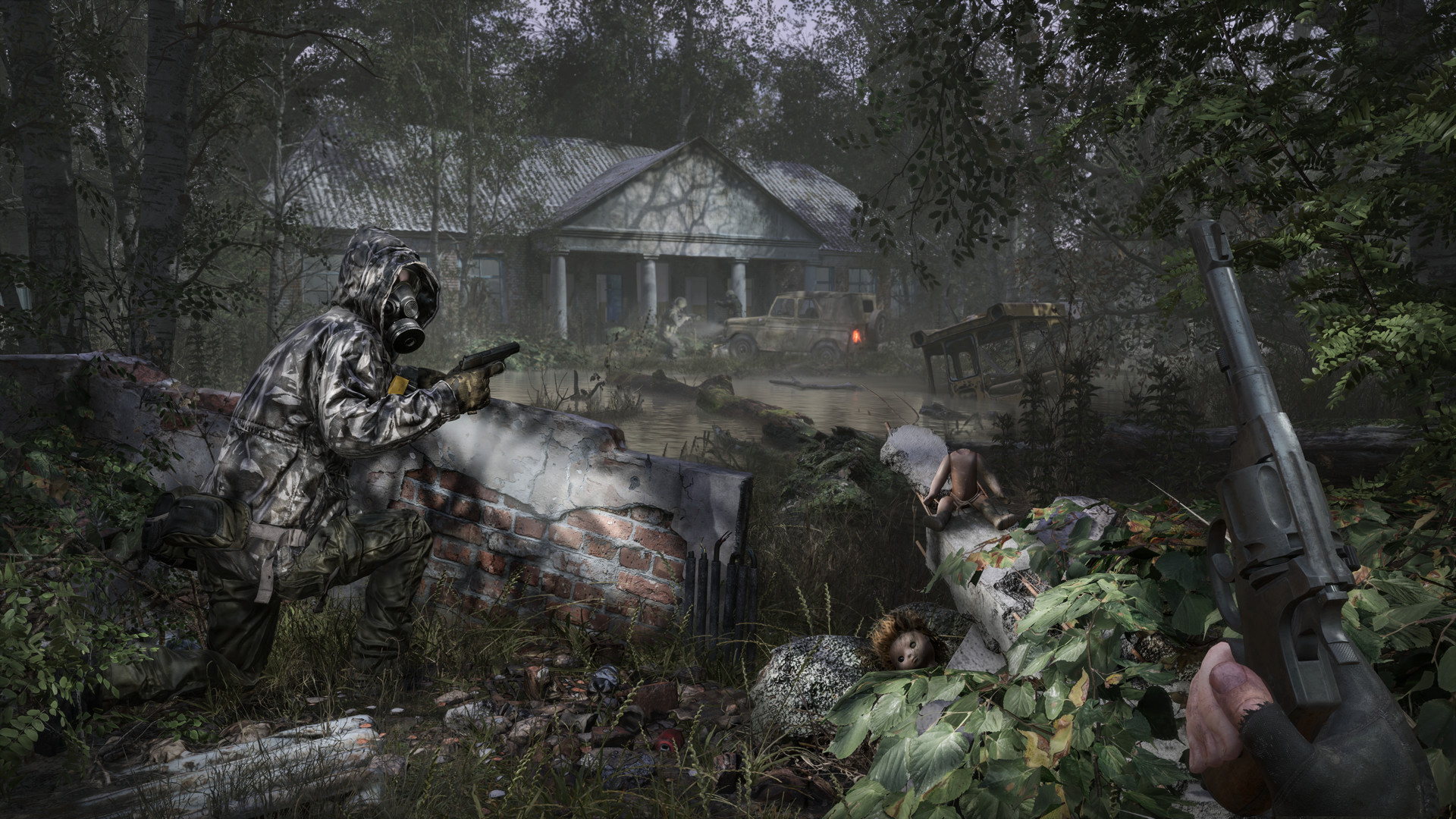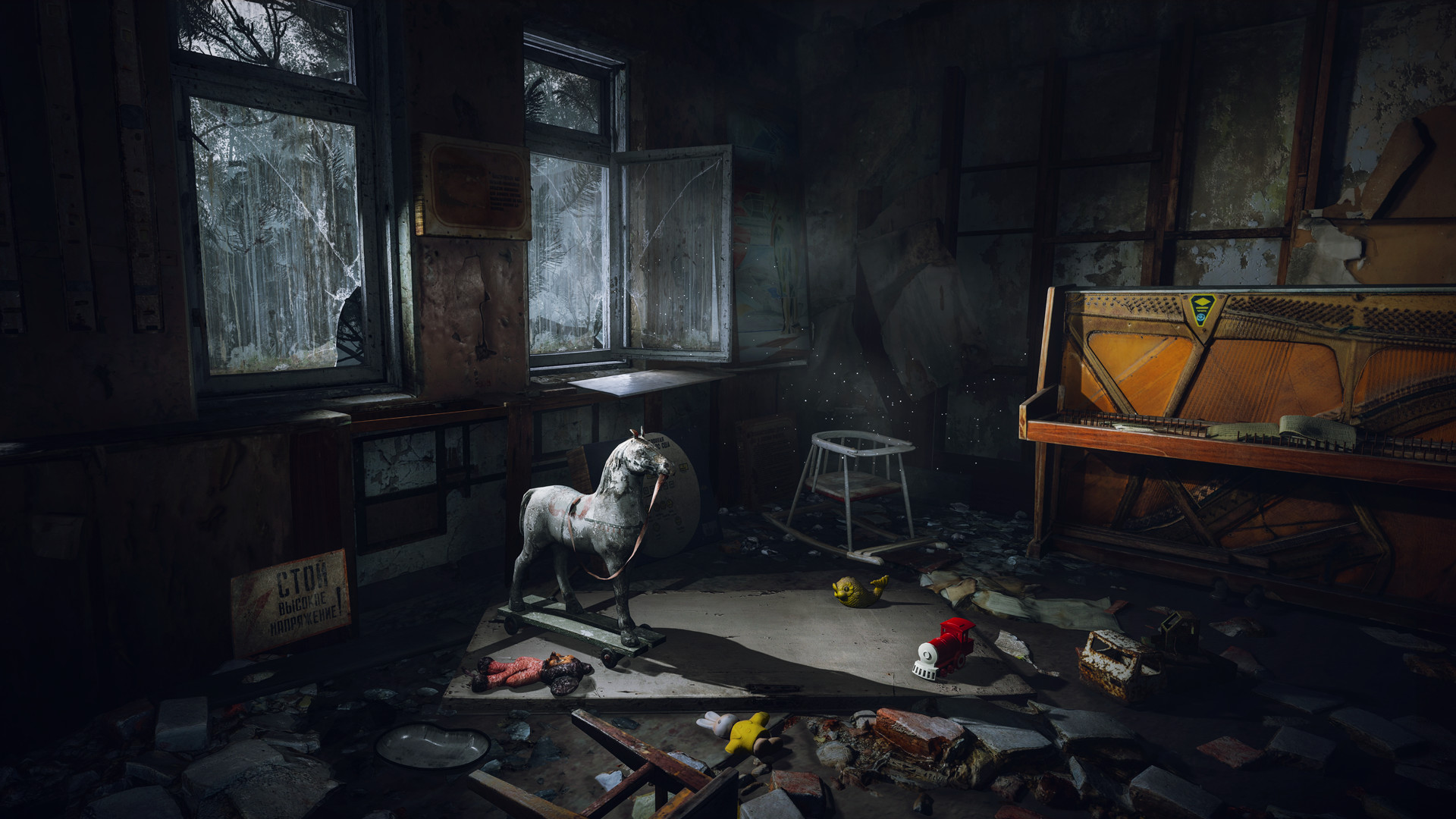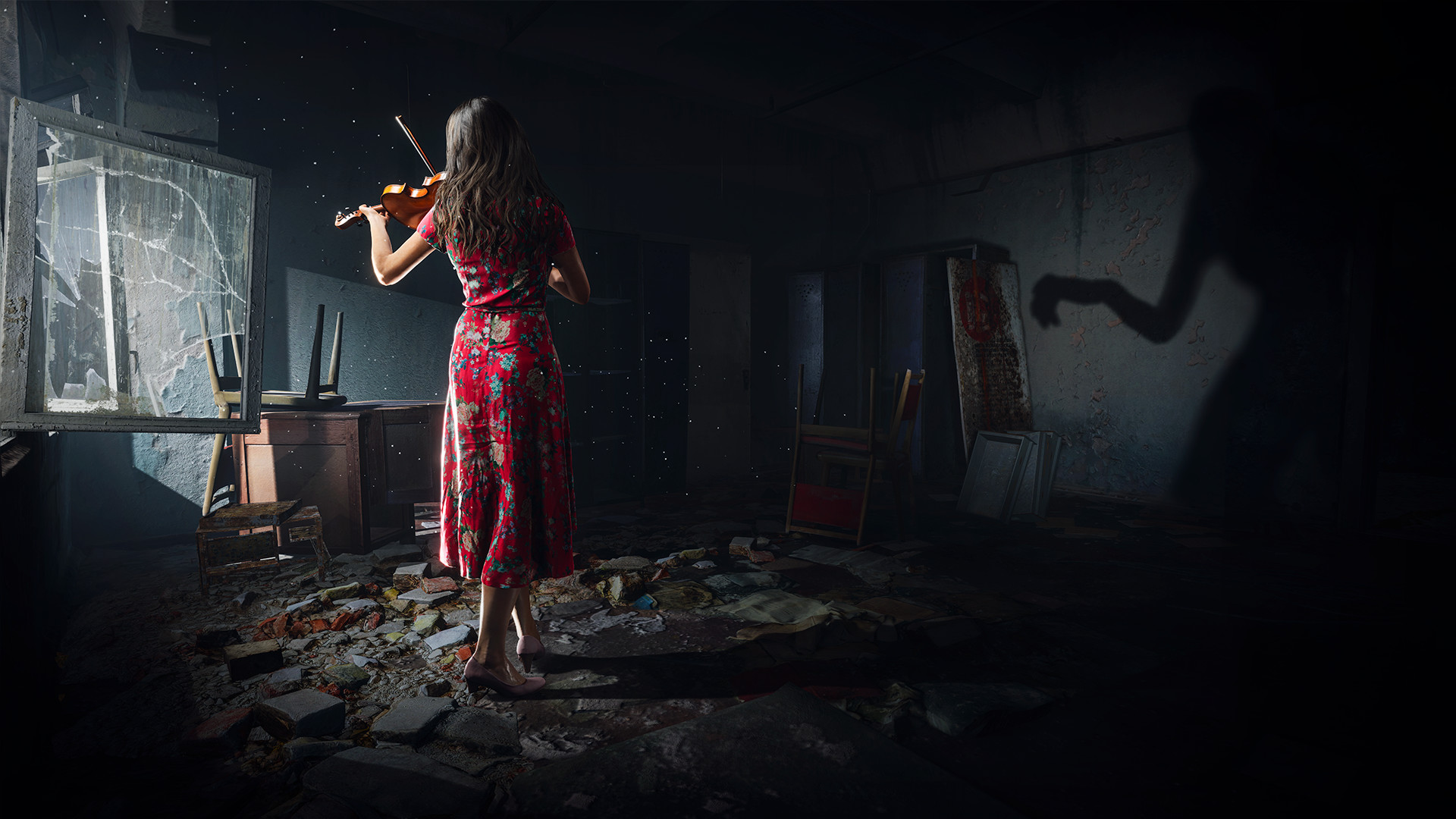 Announcement Trailer: https://www.youtube.com/watch?v=A0AxALRWDkE

Not a fan of the editing for the trailer or the guy's voice, but everything else looks good. I like the atmosphere they're trying to create overall though. Will be keeping an eye on this.

Autumn 2019.



Titanfall dev explains why Apex Legends doesn't have Titans (or wall running or double jumping)
https://www.pcgamer.com/titanfall-dev-e ... e-jumping/


Wes Fenlon wrote:"A lot of the stuff [from Titanfall] that was brought over was brought over purposefully. Our goals are really to make a masterable, learnable, deep game with a lot of strategy," McCoy said. "When we first started making it, to be completely honest, we had double-jumping and wall running. We had triple-jumping for awhile. We had Titans in tons of different forms. For us, we don't restrict ourselves when we're early on in a project about what 'has' to be there. So even though we were like, yeah, this is probably going to be the Titanfall universe, we didn't put any hard requirements on what had to be there. While prototyping and playing and iterating, things stay or they go as a result of whether or not they're achieving our goals. Things like wall running and double-jumping, they actually really hurt the strategic and learnable aspects of combat. Because a player can get anywhere almost immediately. So there's no thought process like 'okay, I saw someone run around that building, now I know they're going to be in one of two places.' No—with double-jumping and wall running, they can be anywhere."

McCoy elaborated that the same iteration process helped Respawn hone in on three player squads. Larger squads were fun and chaotic, but too much to keep in your head in the heat of the action. "You didn't feel like you learned anything after a fight. It just felt like what happened happened, and let's move on."

He compared that same experience to playing Titanfall's multiplayer, which was high-skill but hard to learn from when you died.

"I love Titanfall and Titanfall 2, I'm incredibly proud of especially Titanfall 2, but that's a very common Titanfall feeling in multiplayer: 'Oh, someone was 300 feet in the air and they just snipered me in the head as they were flying over. They're having a great time and I'm just like, 'I guess I shouldn't be under people who are flying.' There was really a lack of learnability to those mechanics from a combat standpoint. So that's where a lot of this stuff came from, was trying to make a game that felt learnable and strategic.


Sounds legit, but icy's criticisms still stand. If you can't bring over the unique aspects of your game... what exactly are you bringing over to take people away from existing, superior games?



As an experienced BR player, I would add two negatives just from watching your stream:

1. Squad size is three as opposed to the typical for the genre four.

2. Levels look really drab. Nothing at all like the lush greens and blues of Blops4 which make me want to stop the shooting and just lie in the grass or play some basketball lol (you will understand when you play the game).

I'd probably play a couple hours of this, give it a 3/5, and then go back to Blops4. If they added the double jumping and wall running maybe they could keep me playing longer, but as it stands, from what I saw last night, I would hit it and quit it.





Played five hours of this last night.

Half an hour with infern and diomed: https://www.twitch.tv/videos/376308113
VOD: https://www.youtube.com/watch?v=_UywdJCwycw

And 4.5 hours starting by myself and later with recoil and stakkir: https://www.twitch.tv/videos/376329824
VOD: https://www.youtube.com/watch?v=7nzyQFFTTTM

The game plays like a striped down version of Titanfall 2 in many ways. Many guns fire and even look the same as a lot of the guns in Titanfall. That along with the slide, which seems identical to your slide in Titanfall, make the game enjoyable to play. The versatility is still there to some degree because of the layout of certain areas, but you can't double jump or wall run to get there in a cool fun way. Each character has three different powers: a passive ability, a super, and an ultimate, with the latter two refilling after a certain amount of time. So finding a good team composition even with the limited roster could be fun. The overall map has a good amount of variety from swamps to deserts that allow you to see different locations, but it's still a pretty small map size from what I've been told from the other guys who have played a lot of BR games. We did end up seeing a lot of the same areas after only a couple hours though which is good in a sense because it allows you to plan better and find ways to flank enemies.

The only thing I really dislike are the character designs. I didn't like them in Titanfall 2, and I don't like them here.

Overall, I wouldn't mind putting in some more hours to explore the powers and what characters are the most fun to play with other characters. At the end of the day it's still a good FPS with good movement and nice guns. Always a win lol.





stakkir has been playing and streaming this. His videos are here: https://www.twitch.tv/stakkir/videos

And his impressions from Discord:

CULT|icycalm
@CULT|stakkir any impressions of Heat?

CULT|stakkir
I like Heat so far, though all I did is run into the woods and build a cabin.
The early game is essentially Rust - it even has the same circular building menus.
There's a claim protection system and a trading economy that seem cool, but I haven't gotten to mess with them yet.
Character creation sucks since there's no default, so it takes a half hour just to try and fix the random character they give you

CULT|icycalm
Thanks for the impressions
Heat looks good
I'd be interested to know the wipe schedule, if there is one
As far as I know, only Rust has a wipe schedule. All the other games wipe almost never, or whenever the server owner randomly decides to
Which means that you can never start at a fresh wipe, which means that with such small pop sizes that other games have, you are always going into a server severely underpowered

CULT|stakkir
No wipe schedule yet. Their last game, Reign of Kings was wiped monthly.






This F2P BR by the Titanfall devs dropped out of nowhere two days ago. Masa is installing it now and will give us some impressions, though it'll be his first BR so he won't exactly have much to compare it to, in terms of of BR at least; he has played Titanfall 2 though and loves the campaign, so he has that reference point at least. If the game doesn't sound like total ass I will check it out tomorrow too (Masa needs to go buy a display tomorrow because he's using my main TV right now, so one of us would have to use a laptop screen otherwise if we both play at the same time, which is a no-no).

Origin page: https://www.origin.com/usa/en-us/store/apex/apex


Respawn Entertainment wrote:

Conquer with character in the next evolution of Battle Royale

Conquer with character in

Apex Legends

, a free-to-play* Battle Royale shooter where legendary characters with powerful abilities team up to battle for fame & fortune on the fringes of the Frontier.


Official Launch Trailer: https://www.youtube.com/watch?v=innmNewjkuk

Gameplay Trailer: https://www.youtube.com/watch?v=UMJb_mkqynU