https://divinityfallenheroes.com/
Larian Studios wrote:WHO WILL RISE TO COMMAND THE FALLEN?
Divinity: Fallen Heroes is a new tactical game oozing with RPG elements, set in the universe of critically acclaimed RPG Divinity: Original Sin 2. Command The Lady Vengeance, and lead its crew through over 60 hand-crafted missions where your actions and choices define the story.

FORGE AN ALLIANCE AND COMMAND THE GODWOKEN
Delve deeper than ever-before into the rich, fantasy world of Rivellon. With the fate of the races in your hands, it's up to you to lead the Lizards, Elves, Dwarves, Undead, Demons and Humans. Recruit hero and veteran units and dispatch squads armed with both magic and steel. Each decision will have to be carefully weighed as your leadership will be tested and your choices judged.

-Recruit troops, research new gear, and level up heroes aboard The Lady Vengeance.
-Gunpower comes to Divinity. Lock'n'load with an arsenal of guns and rifles, but don't forget to use swords and sorcery when necessary.
-Interactive elements bring a new twist to the tactics genre. Toy with Oil, Fire, Ice, Water and Poison elements, joined also by the new Sulfurium element.
-Play in either single player or coop, with tactical combat featuring simultaneous turns!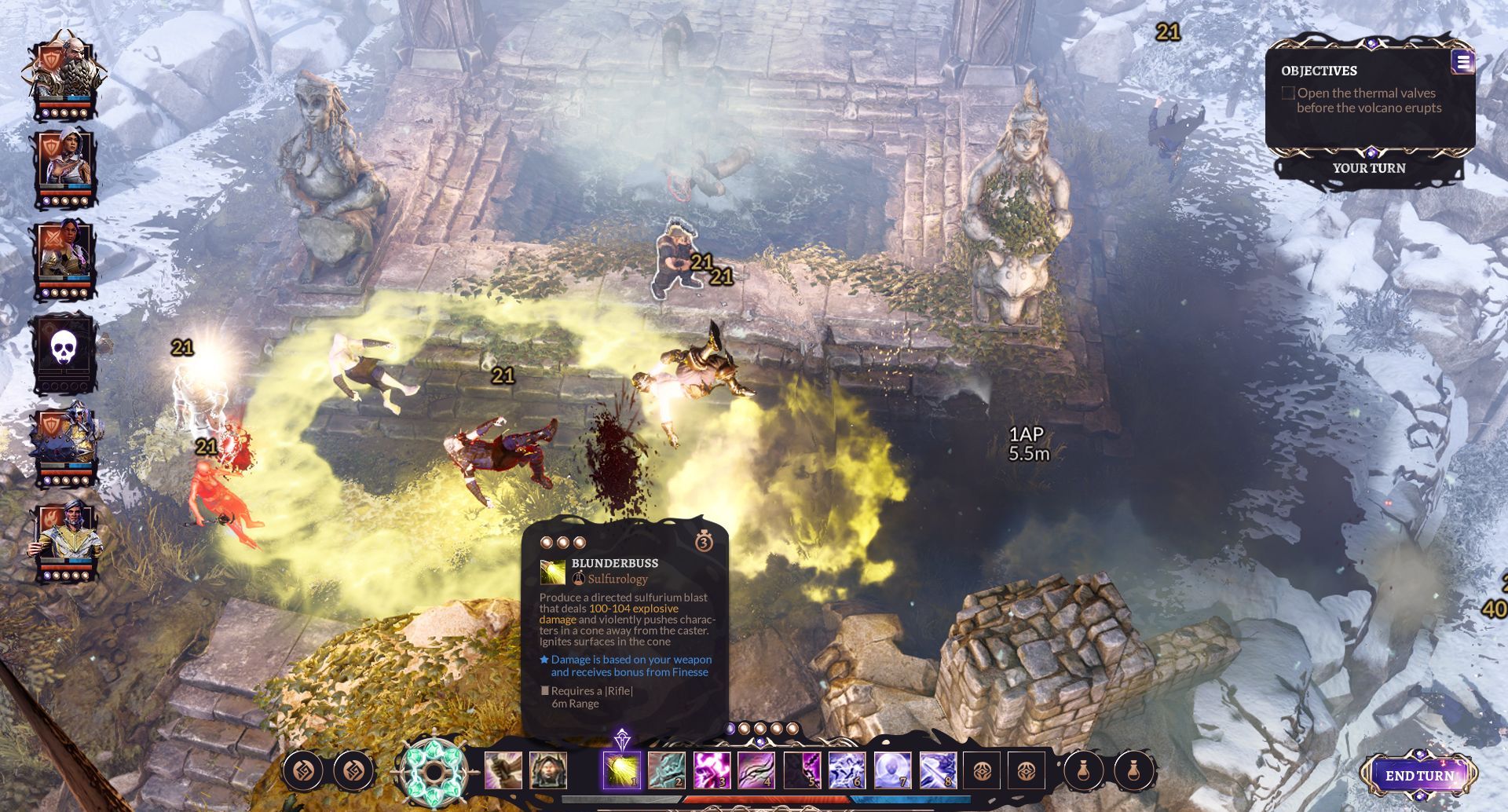 Combat in the first
D:OS
was fun, so I'm hoping a tactics game with a combat system based on the second will be good. With four players being introduced in
D:OS2
, why restrict this one down to two players? It'd also be cool to have a versus mode.
Announcement Trailer:
https://www.youtube.com/watch?v=DOGsD4SoKkQ
TBA 2019.