If you've always wanted to play a game where you take part in "the Islamic conquest of Iraq", your dreams are about to come true courtesy of a new Egyptian developer that's giving us their take on Mount & Blade. Their Kickstarter failed last year, but they've been forging ahead anyway and the game's Steam page recently went up. The published material is professional and in some respects even impressive for the genre, though still a far cry from
Bannerlord
[
>
] (mechanically at least, because aesthetically it might be superior), which by the way is now supposed to be coming out in March. If it gets delayed though, you might be able play this before that. Otherwise you can play it after. Or never, if playing as a Muslim bothers you. I don't know, I am just sayin'.
Seriously though, it looks like a decent game, check it out. Their KS video shows real ambition, even if the guys look like terrorist beheader rejects (and gleefully make a point in the video of telling us that the game includes "beheading and dismembering" lol). The "Prologue" in the title tells me that they are breaking the game down into episodes to generate income so they can finish it, so I guess there's a chance the game will never be finished, as sometimes happens with EA games.
There also seems to be some ambition to deliver an involved narrative, but none of it has been demonstrated yet. Nor any of the Mount & Blade mechanics either, by the way, beyond a couple of screenshots. Maybe that's why the KS failed.
https://www.rumbling-games.com/
https://www.kickstarter.com/projects/ru ... s-of-light
https://store.steampowered.com/app/1159 ... _Prologue/
Rumbling Games Studio wrote:

Story Setting

The story events covers the great historical battle of Al-Qadisiyyah that occurred at Iraq in the 7th century.

The battle had a decisive outcome that lead to the collapse of the Sassanian empire.

It lasted for approximately a week but the current game content covers the events prior to the battle.

You play as two elite soldiers who happen to be also brothers.

The twist is the army commander got sick and delegated his command to his elite soldier to lead the army.

Characters Overview

There will be two playable characters to play with (Qaikaa / Aassem).

Each one has a distinctive combat style and different skills and abilities to unlock.

Qaikaa is a heavy hitter who uses brute force and deals massive damage.

While Aassem is quick and agile with his swift attacks.

World of Iraq

The game world represents Iraq in the 7th century with high visual fidelity and immersive art.

Despite the common thought of Iraq as a desert but it is a very diverse land full of various terrains.

Aside from the beautiful landscape the world will be rich with various historical landmarks and architecture.

During that time Iraq was ruled by the Sassanian Empire which was the last Persian Empire existed.

The Sassanian art and architecture is very unique inheriting from both the Assyrian and Sumerian cultures.

Combat Mechanics

The gameplay mechanic switches between single character combat and army control.

The battlefield will contain wide areas and large unit numbers.

Depending on mission type some are solo and some require a few troops while others are actual battles.

Each weapon has a specific range and advantage against certain enemies with the ability to switch weapons quickly.

Army controls are accessed through a quick menu and the player has to combine all those controls to achieve victory.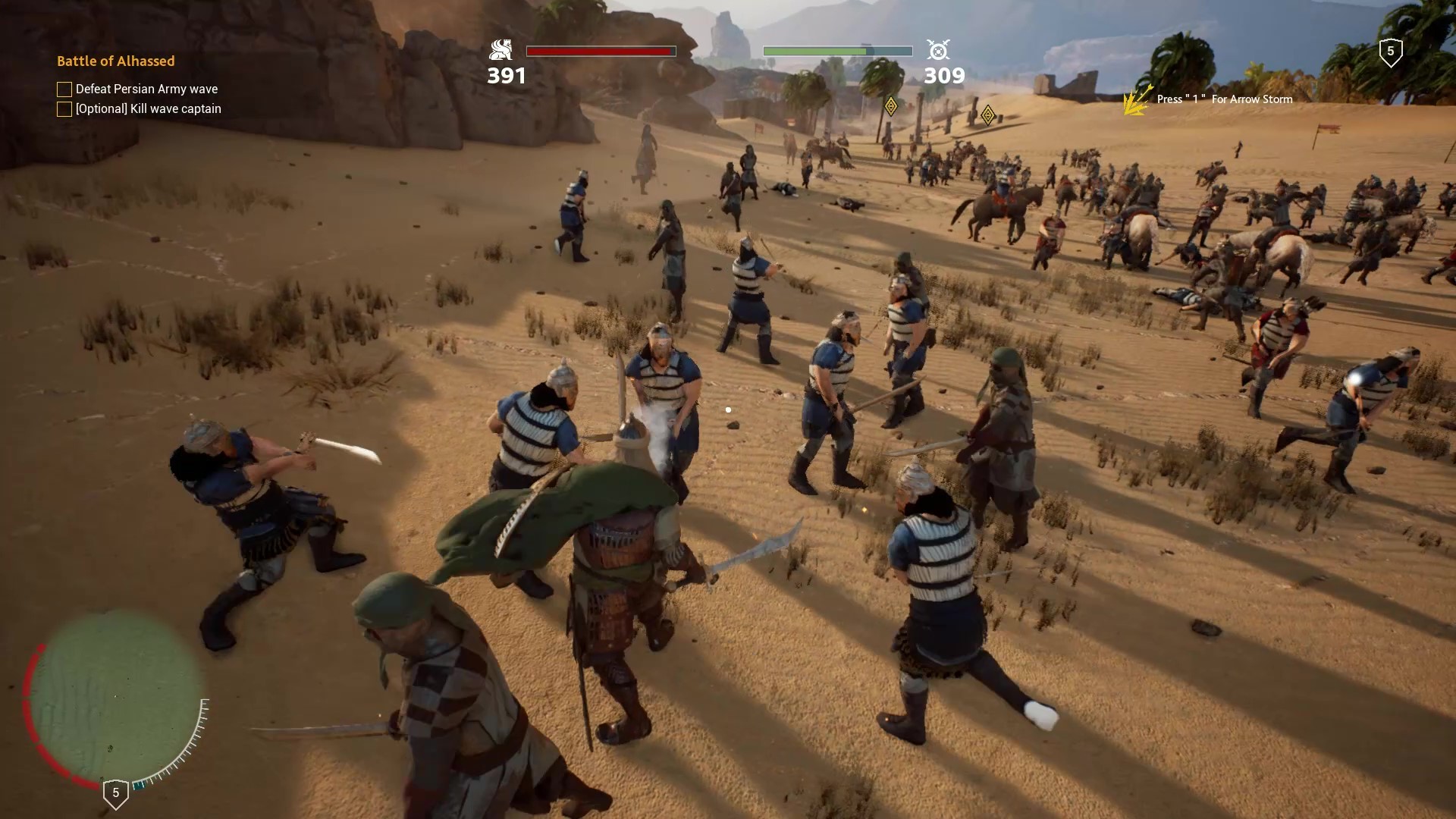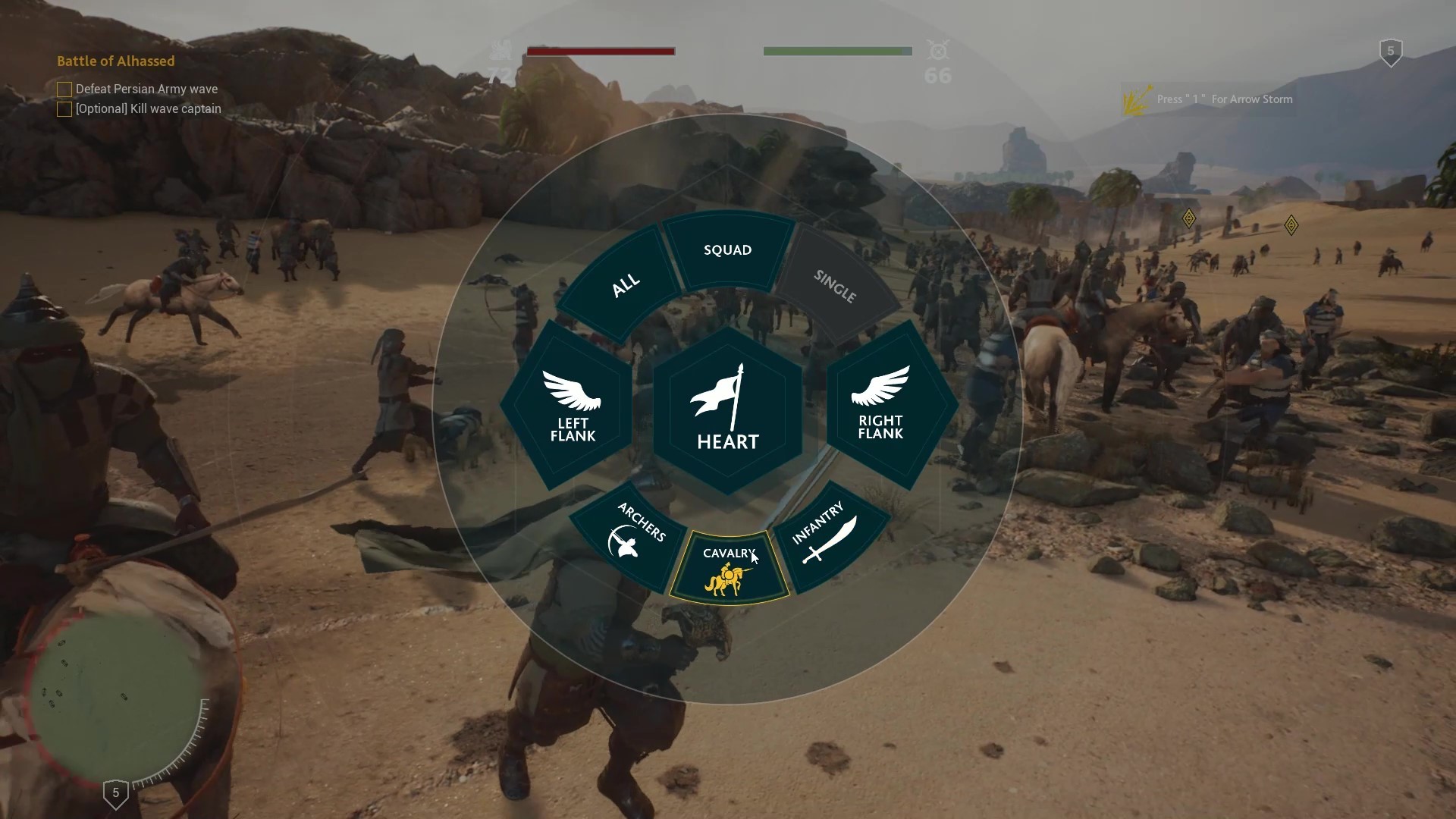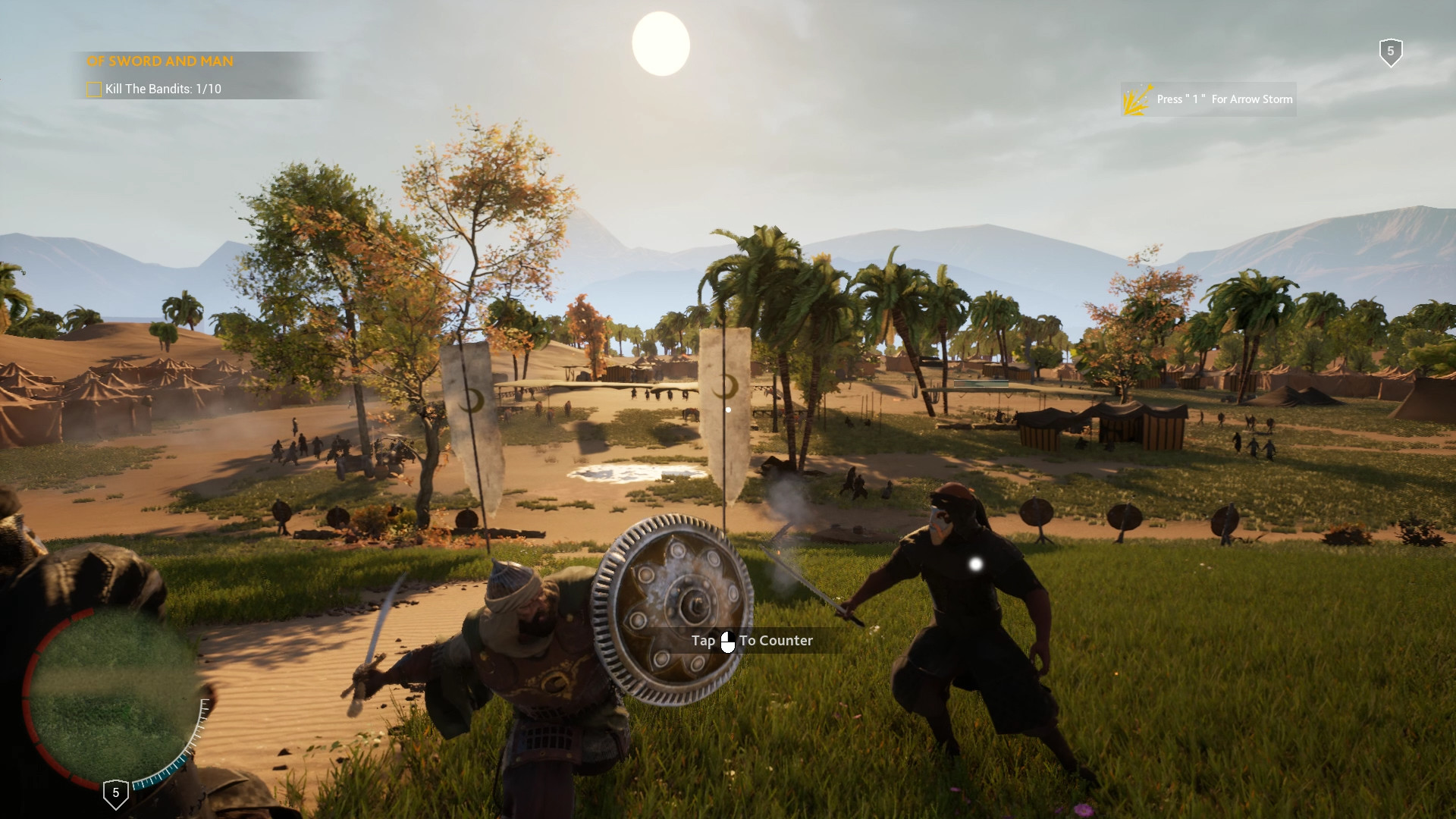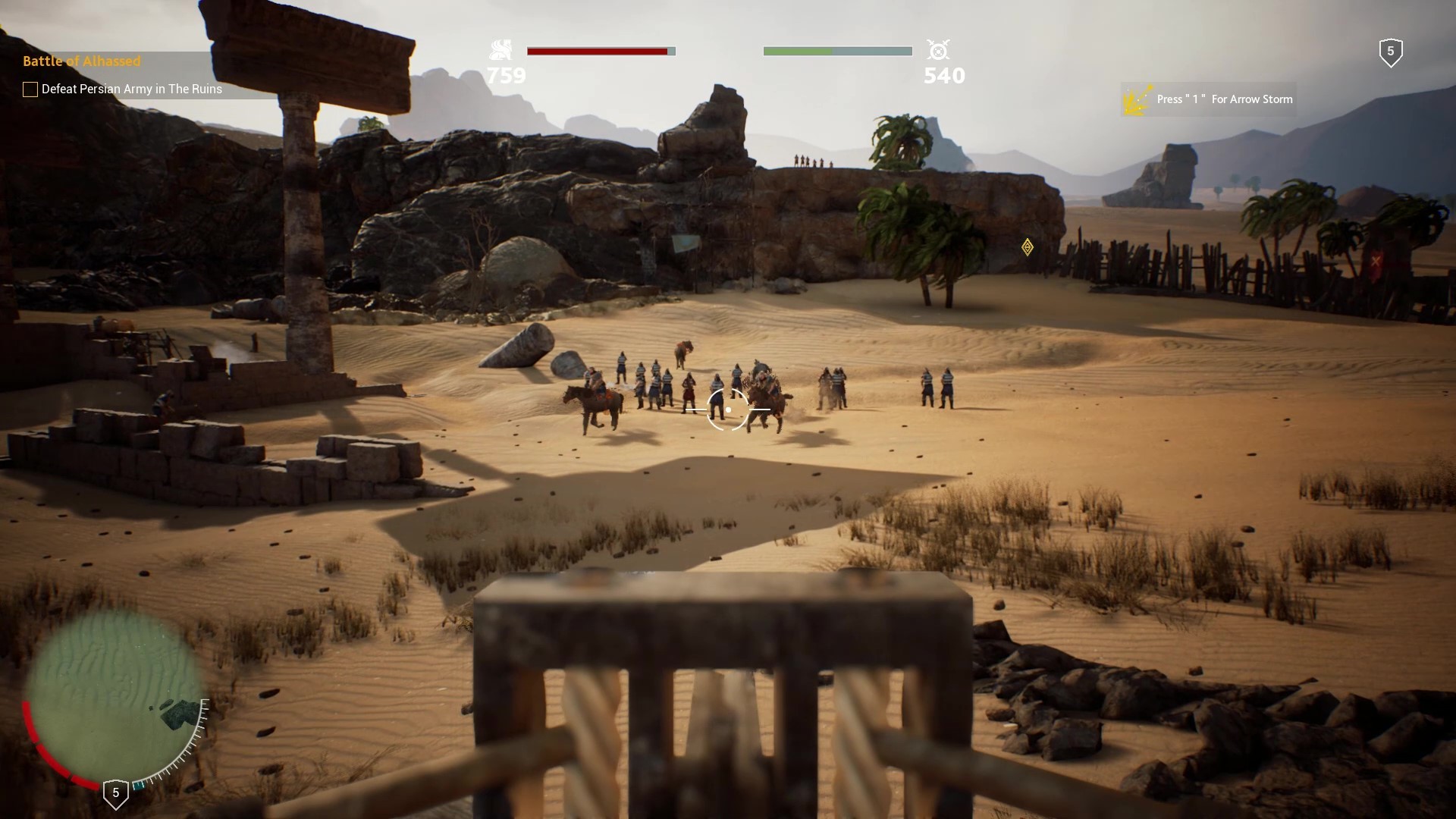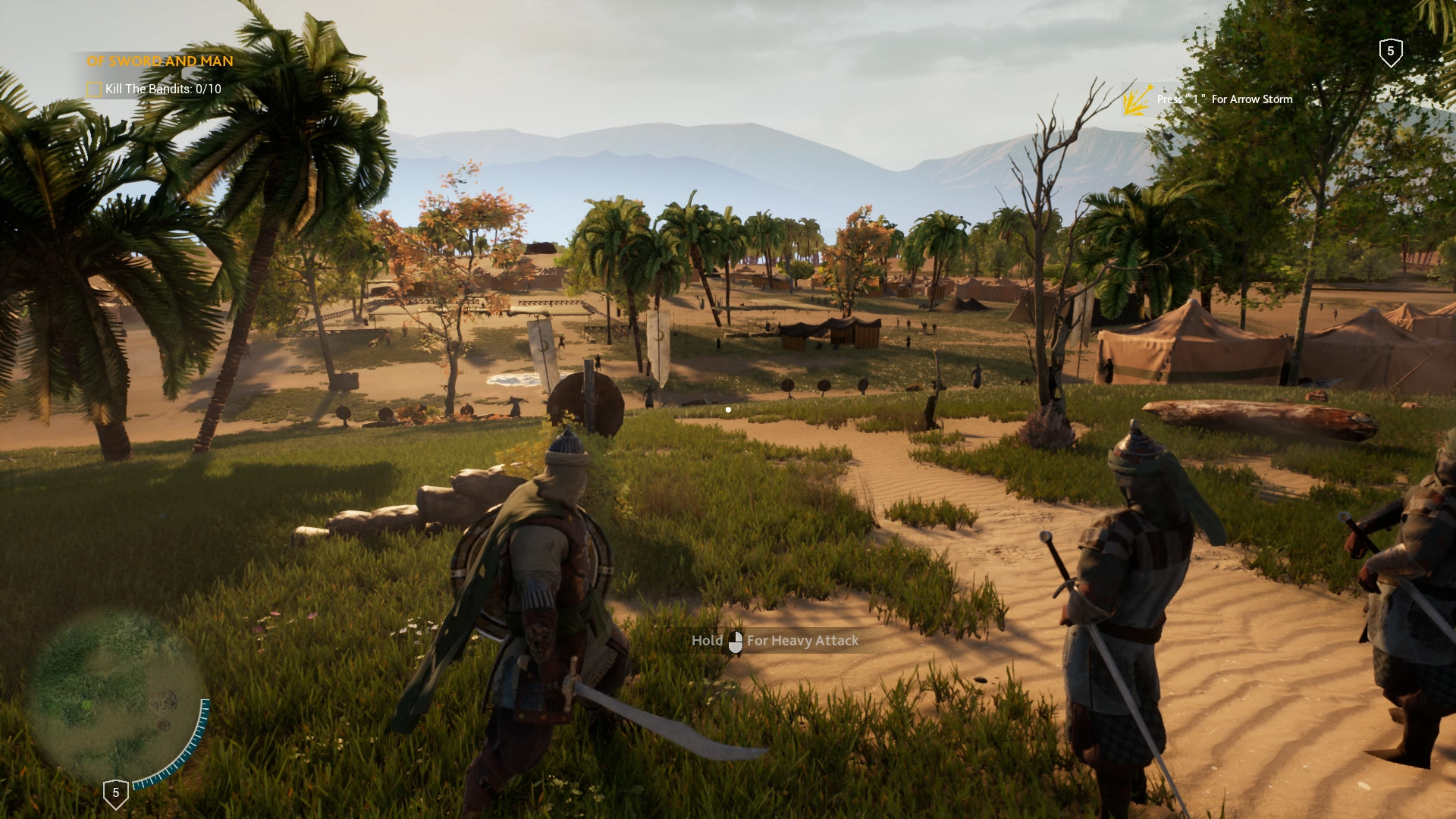 Kickstarter Official Video
https://www.youtube.com/watch?v=zjZ2cLULoUw
Work in progress 400 km open world
https://www.youtube.com/watch?v=Ge7U_6in5HQ
Game play footage (pre-alpha)
https://www.youtube.com/watch?v=mO8tHUjog8E
TBA.