https://store.steampowered.com/app/7368 ... _Sovereign
Black Sea Games wrote:Choose your kingdom and become the king as you wrestle over control of Europe in this fresh take on medieval real-time grand strategy. Manage provinces, gather armies, initiate diplomacy, and dabble in espionage. The path is open: become the true Sovereign of your people and bring them to glory.
This is the real Age of Empires sequel. Realistic-size cities and castles, full-size maps, and the Egyptians don't live 3 minutes walk from the Japanese.
New trailer hit a few days ago with extensive battle footage that looks splendid.
Showcase Trailer 2022
https://www.youtube.com/watch?v=94vUsfH ... XVyolQO3wj
It's basically Europa Universalis + Age of Empires. You have the full strategy of EU with the full tactics of AoE, and everything running at the same time in real-time. Apparently, you can play co-op too, which should be a treat, so that while one player zooms in to run a battle, another one is still taking care of strategy elsewhere. Of course you should also be able to adjust the speed of time, etc. Not sure about versus multiplayer.
The map is gorgeous.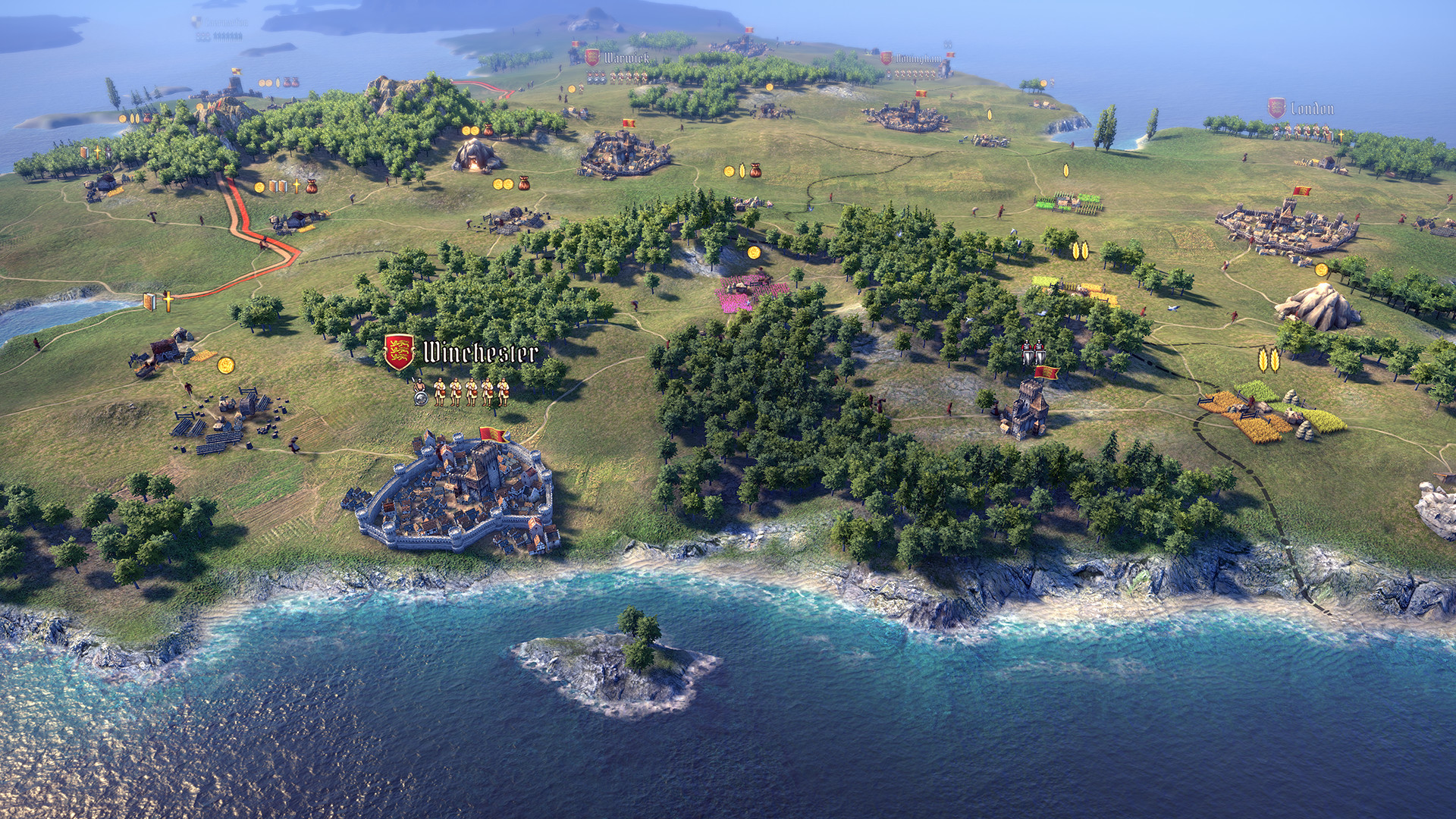 TBA.