https://robertsspaceindustries.com/spec ... ck-in-town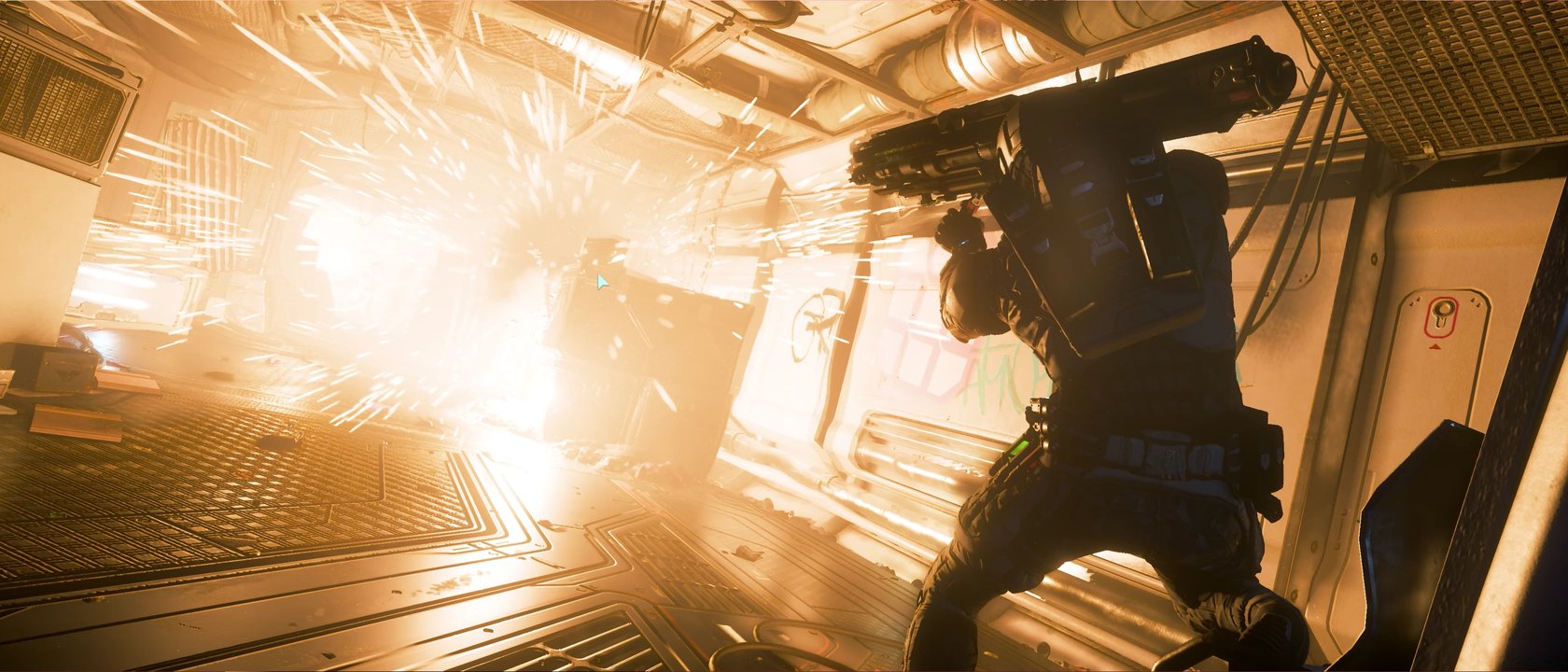 Chris Wayne Schmitt | CIG @Wayne-CIG wrote:

Jumptown v2.1

What started as emergent gameplay before being implemented as a Dynamic Event is now in its third iteration.

After evaluating your feedback, Jumptown's illegal drug labs have doubled in size for version 2.1. They also now have a second entrance, a second drug dispenser, and multiple windows and skylights. To improve gunplay inside, we made the labs circular and removed most of the doors for better visibility and fire lines.

And, if you run the mission on the illegal side, you can now also sell the captured Maze at junkyards alongside Grim HEX.
TWICE THE SIZE! SECOND DISPENSER!!!
Jumptown in 3.18 will be epic, and now we have two Carracks and two clones to bring along. For anyone who doesn't know what this is, Jumptown is basically PlanetSide inside
Star Citizen
. It's the same goal: to capture a base, but here you make tons of money the longer you keep it (if you manage to carry out the contraband without it being stolen that is, and transport it etc.), and you can be attacked from everywhere across an entire planet including space.
I wouldn't call this update 2.1, I'd call it at least 2.5 if not 3.0.
Background links:
Jumptown 2.0
https://robertsspaceindustries.com/comm ... umptown-20
Jumptown Wars Documentary
https://www.youtube.com/watch?v=LI6tx3Enx2M