This looks crazy legit. Would never have guessed it's Western-made if I hadn't looked it up. It looks like a perfect imitation of a 16-bit, perhaps console, hori shooter. Trailer music is fantastic, worlds and bosses are strong, bullet patterns are just modern enough to be interesting without being too modern and thus breaking the 16-bit illusion. I am seriously in awe of what these guys have done here. They are even bringing it to arcades for christsake! Check it out.
https://shmoopdev.tumblr.com/
http://dangenentertainment.com/games/devil-engine
https://twitter.com/protocultgames
https://store.steampowered.com/app/891790/Devil_Engine/
Protoculture Games wrote:A last ditch effort to destroy what was once to be our savior. A final mission to eliminate a disastrous future. A single ship against Earth's entire military. The Andraste is the only hope to defeat... the Devil Engine.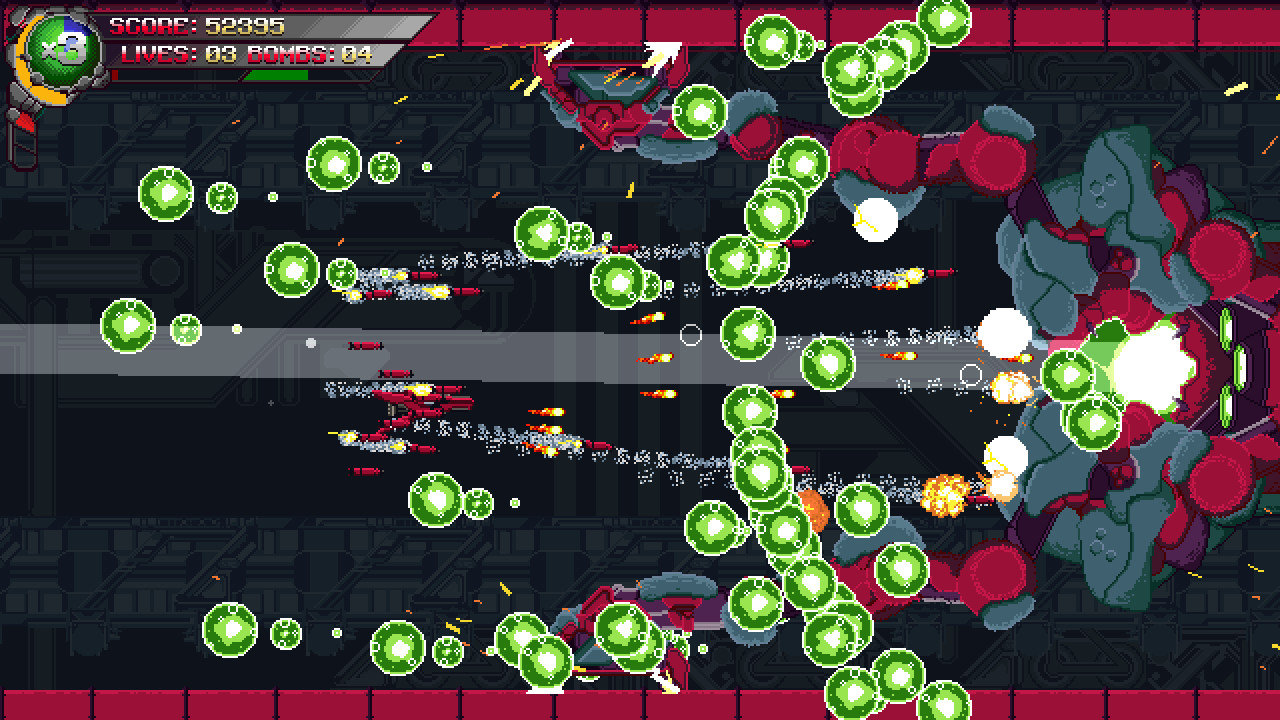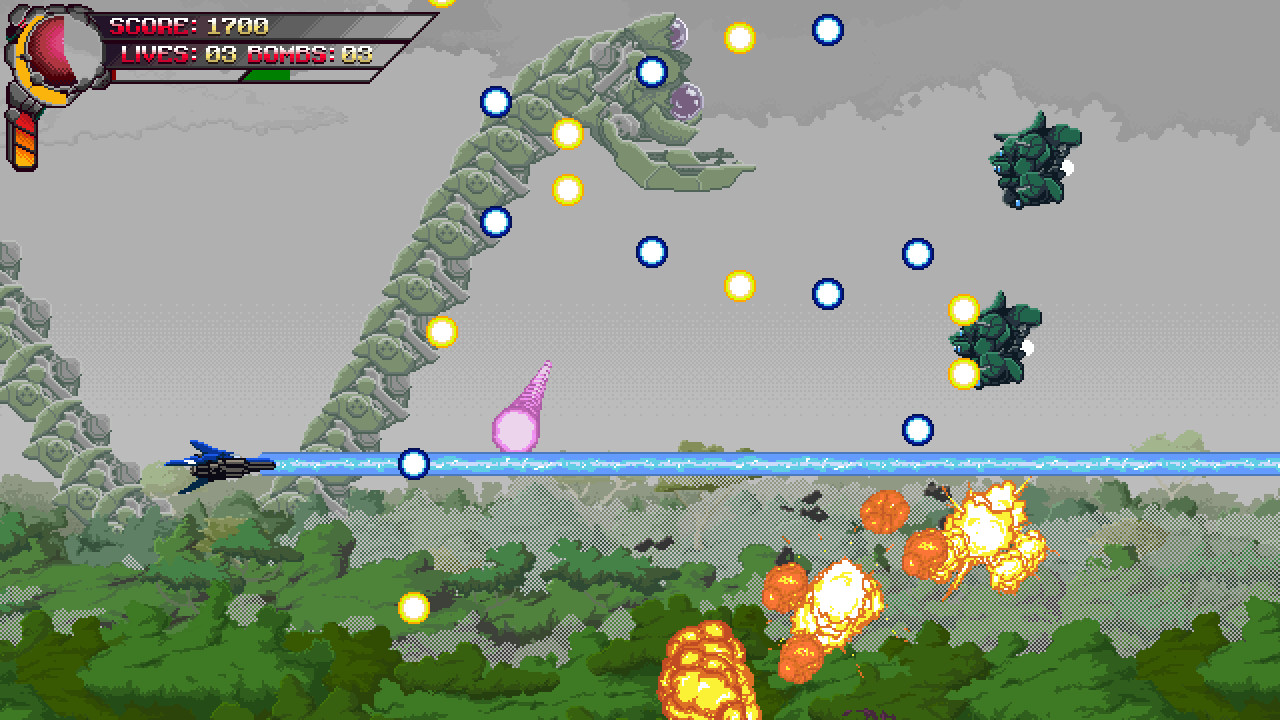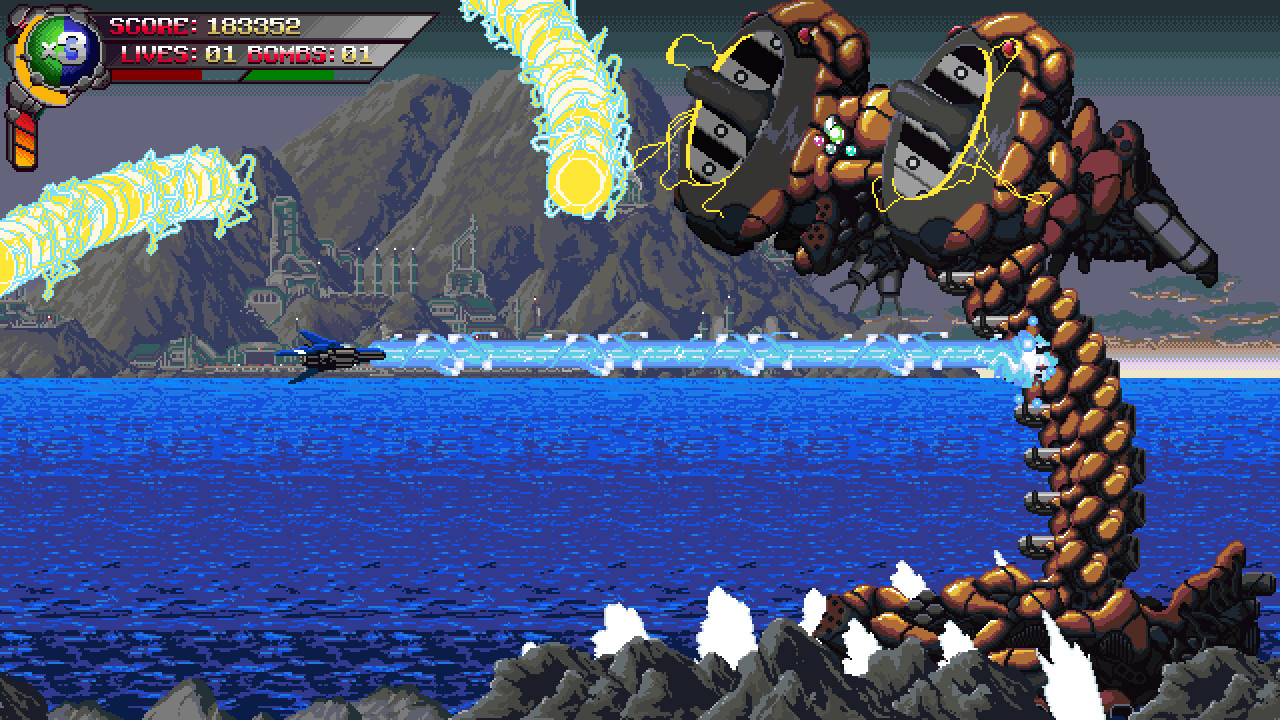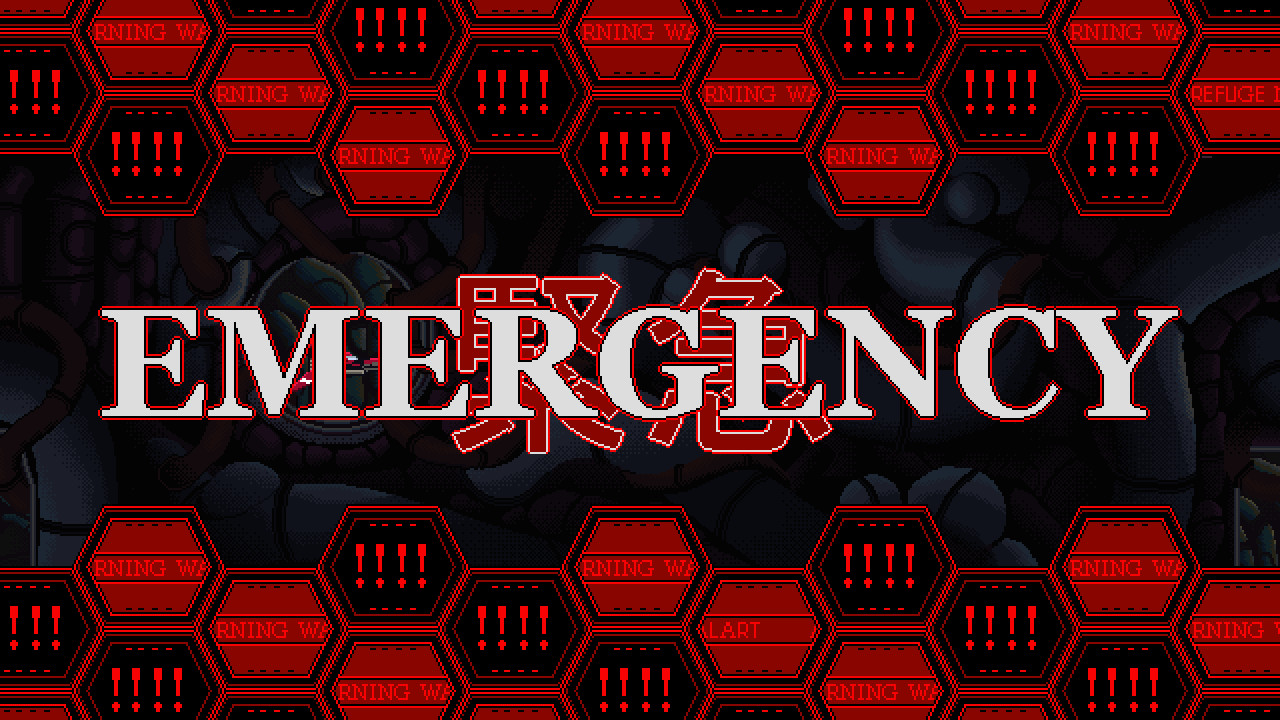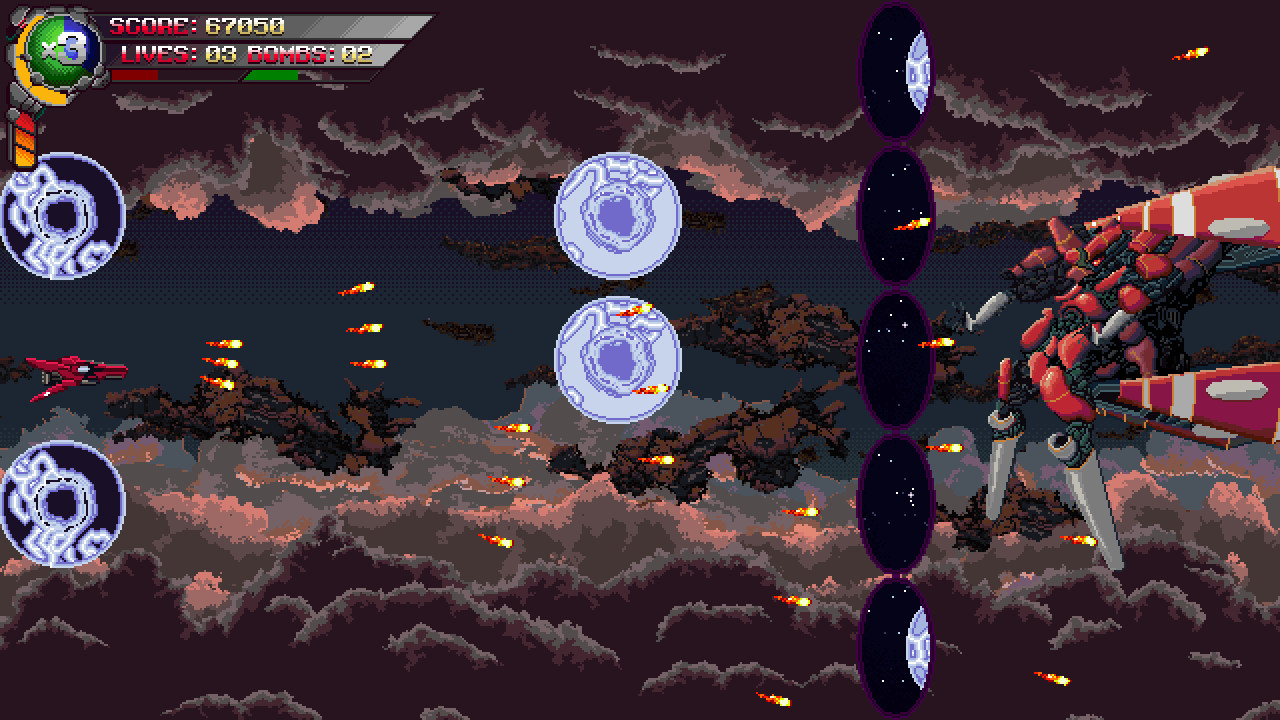 Debut Trailer:
https://www.youtube.com/watch?v=KOHVGGz5KEg
Coming to Steam and Switch February 21, and to PS4 and arcades at an unannounced later date.