2D "rogue-lite" ARPG with fantastic pixel work that puts you in place of a necromancer that raises armies to clear areas. There seems to be quite some tactics/strategy involved as the more enemies you kill, the more undead you can raise. Must be tough to design balanced stages with such mechanics. No footage has been released yet beyond some gifs on Steam, but what's up there looks great. I'll be on the lookout for more info.
http://theunlivinggame.com/
https://store.steampowered.com/app/986040/The_Unliving/
RocketBrush Studio wrote:The realm of the living has been corrupted to its core and a storm is coming to change the world order. This storm is you, a mighty Necromancer, a sorcerer who denies death and leads the legions of the dead. Clerics and lords hope to hide behind high walls, but there's no stronghold to cover them from your wrath. Smite hundreds of those standing in your way and turn them into your tools on a way to a greater purpose.

The Unliving is a dynamic roleplay rogue-lite action with strategic elements. Raise the undead, use numerous spells and explore a mystical world, created in authentic pixel-art style.

TURN ENEMIES INTO YOUR UNDEAD ARMY

Each fallen foe can be resurrected and added to your army to create unlimited legions of the dead. Turned creatures have their own abilities. For example, a raised priest who was able to bless others, will curse your enemies.

CRUSH EVERYONE IN YOUR WAY

Only some of the living are helpless victims. The rest can retaliate against your forces. They hold the line, move in large groups and they have powerful abilities too. They will sell their lives dearly, so you'll have to show all your undead lord's talents to defeat them.

CONQUER UNCHARTED LANDS

The world is generated randomly for each walkthrough and it is created rich with creatures, artifacts, secret rooms and deadly traps. Each part of the world is populated with unique indigenous inhabitants - in villages you can find feeble peasants to easily reinforce your army, in swamps you can lose another one of your lives to pincers of giant clanchers.

UNRAVEL THE MYSTERIES OF NECROMANCY

Collect cryptic notes, force out of your enemies answers, study the writings on the ancient artifacts to gather the lost memories of the Necromancer piece by piece, reveal the true nature of his immortality, secrets of his phylactery companion and find out the grim truth about the supreme hierarchies of the Church.

BATTLE THE EPIC BOSSES

Face the strongest creatures of this world, challenge yourself to show off your skills. Each boss has a unique combat style and abilities and you'll have to think through your actions to defeat them.

DIE AND RISE AGAIN

Ability to deny death itself is the greatest secret of the Necromancer. Another mortal strike is merely a setback for him. Take a lesson from your deaths and don't let your enemies catch you the same way twice.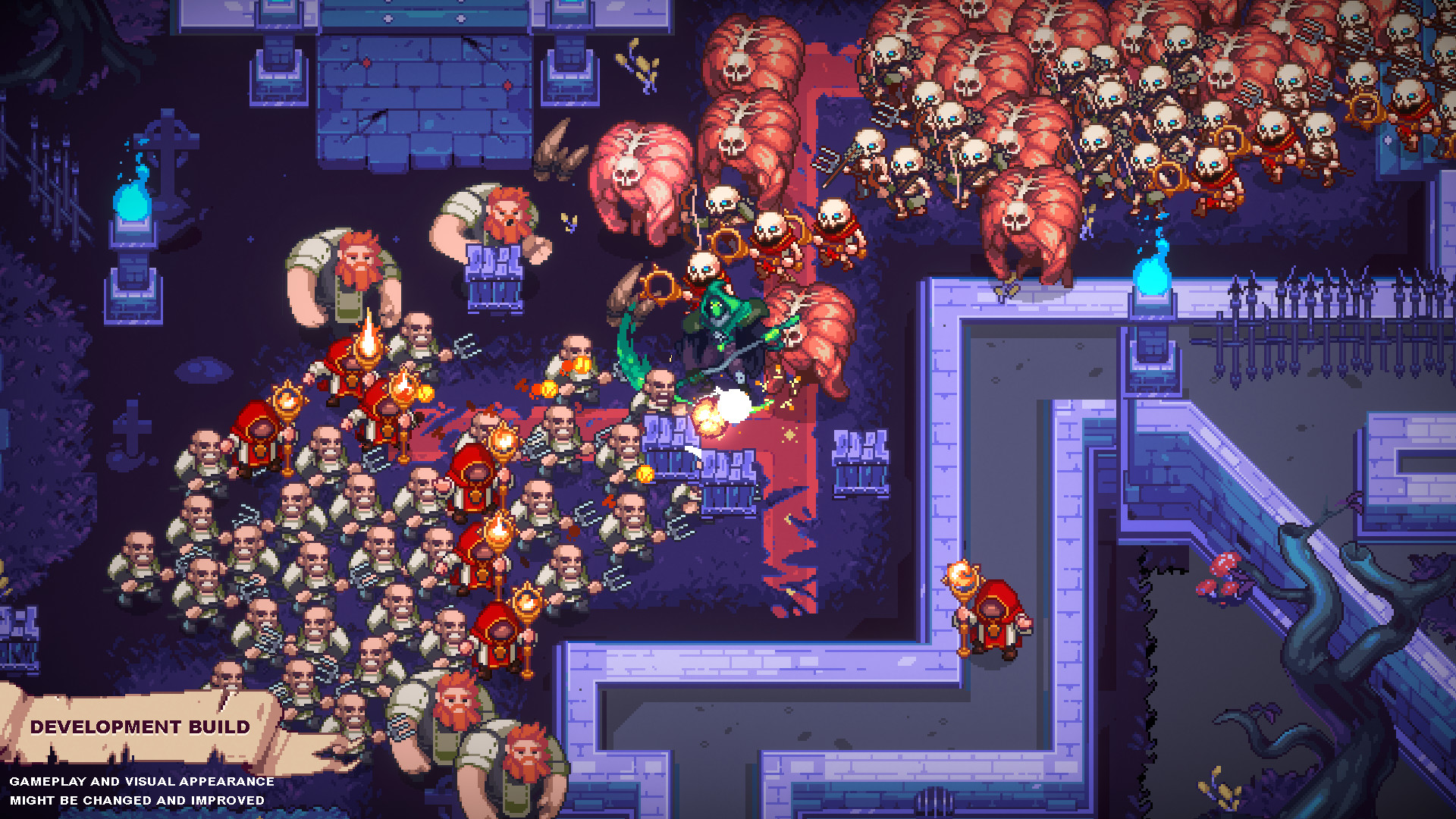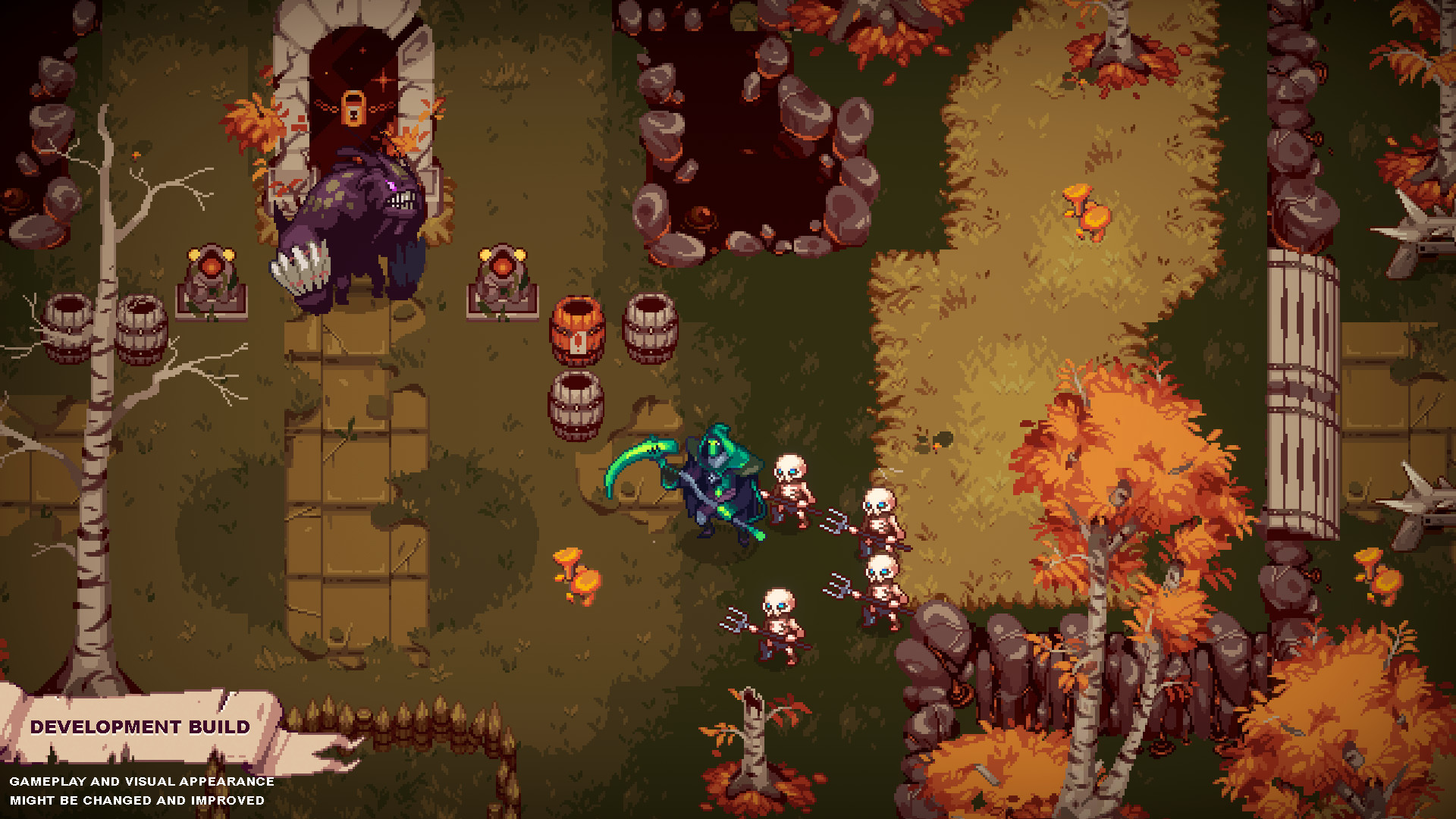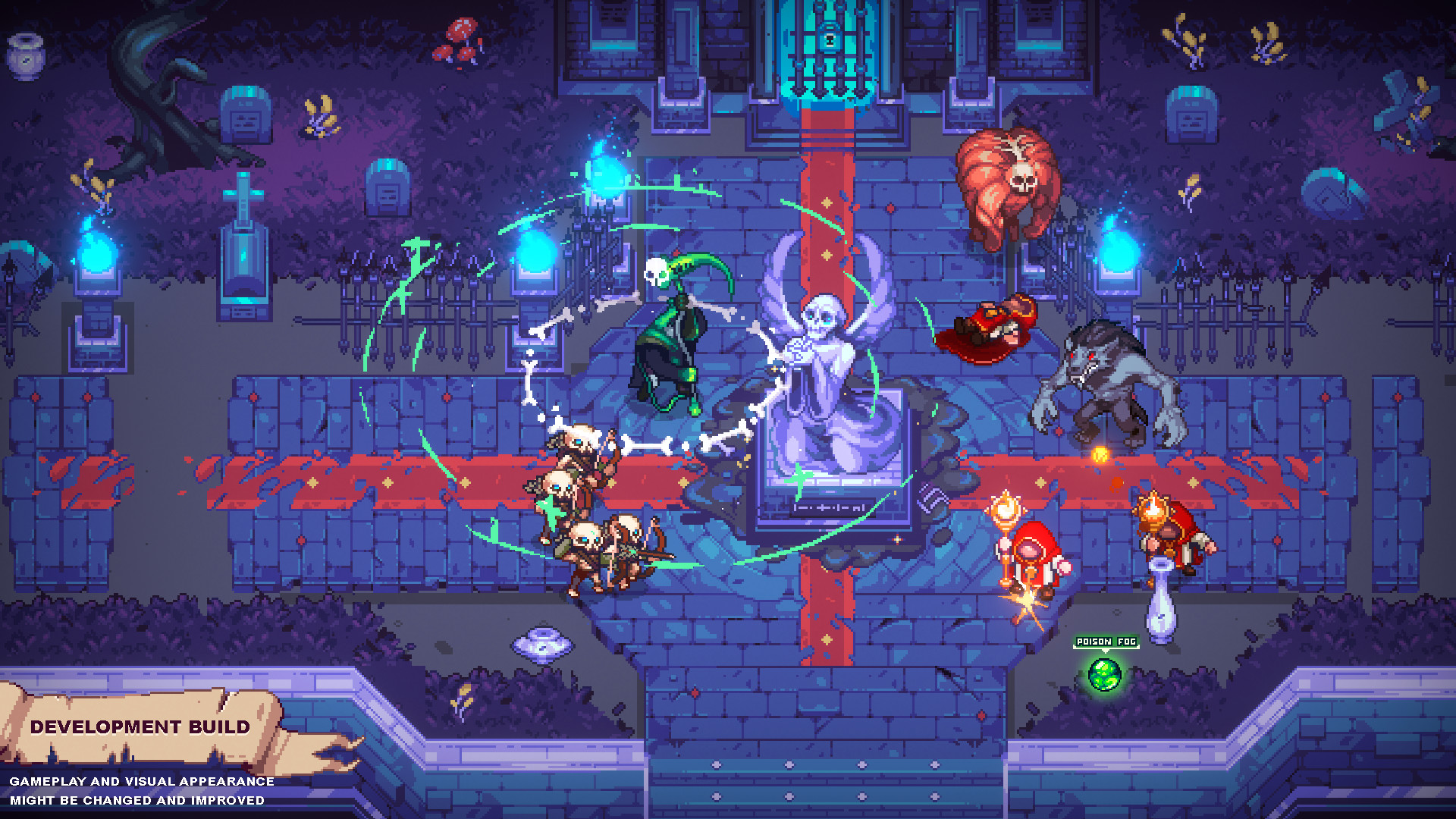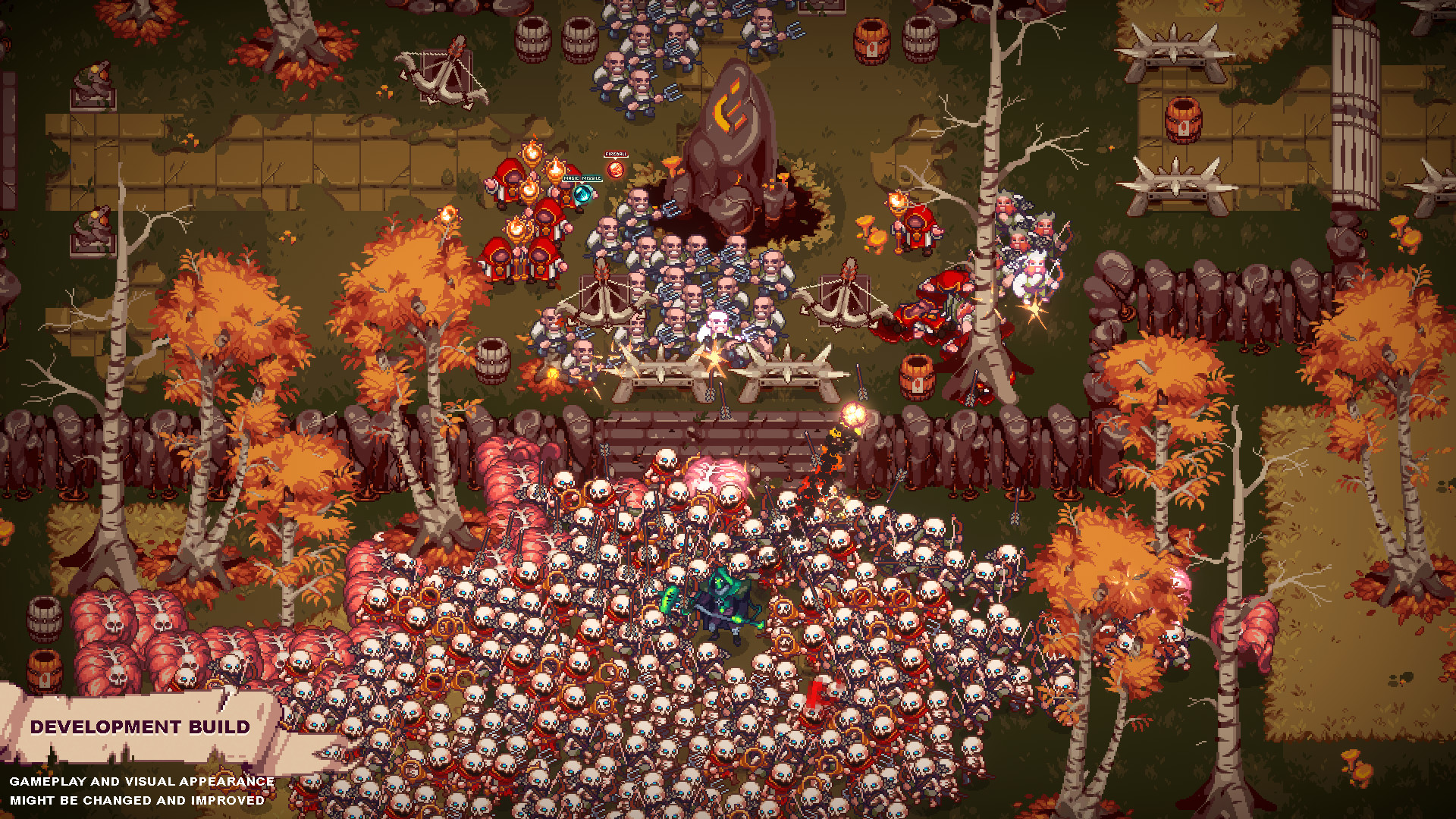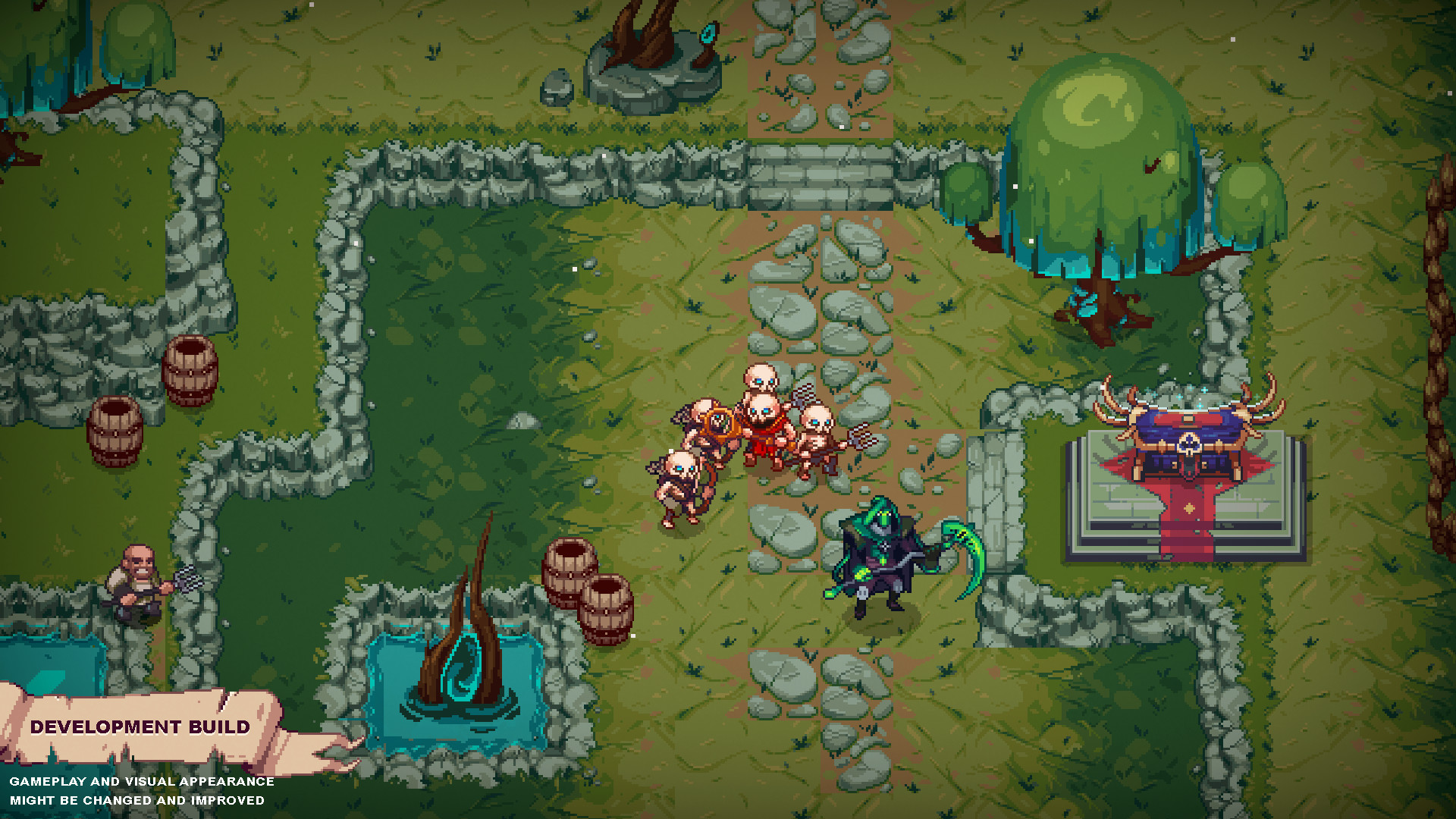 2020.