English title: Fuga: Melodies of Steel
https://store.steampowered.com/app/1357 ... _of_Steel/
CyberConnect2 wrote:Fuga: Melodies of Steel is an RPG where you place children, each with their own unique characteristics and skills, at different gun turrets in a tank to fight against the enemy.
When you first see this, you think "What the hell! High-def Nintendo Wars!" Then you look for tactical maps, and you realize there aren't any, there's just a lame overworld and even more lame side-scrolling pseudo-action/pseudo-adventure stages. Not to mention you notice the catpeople theme in disgust. This could have so easily been a HD Metal Slug-themed Nintendo Wars game. There's no way it won't suck, but it's worth keeping an eye on it anyway.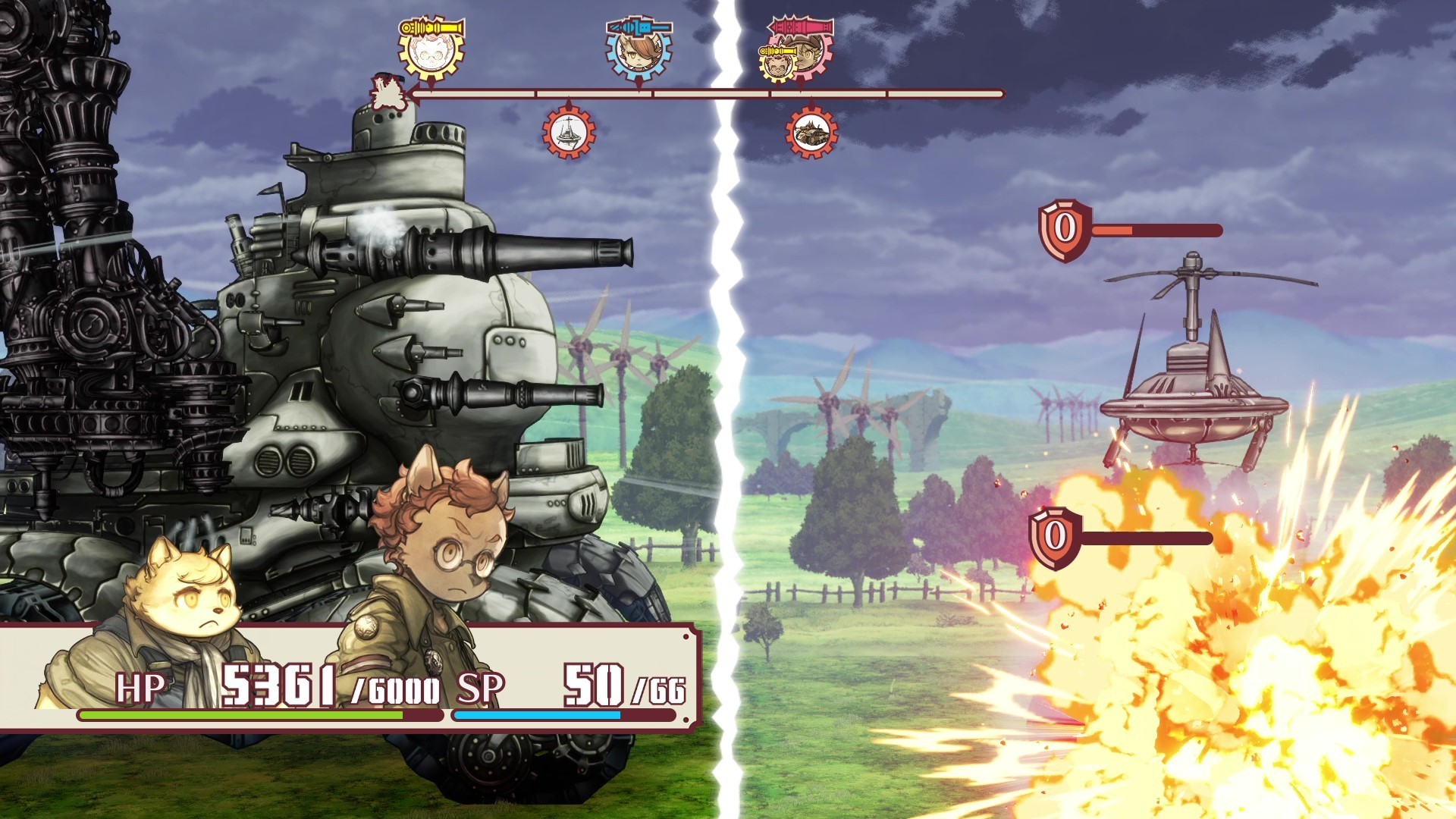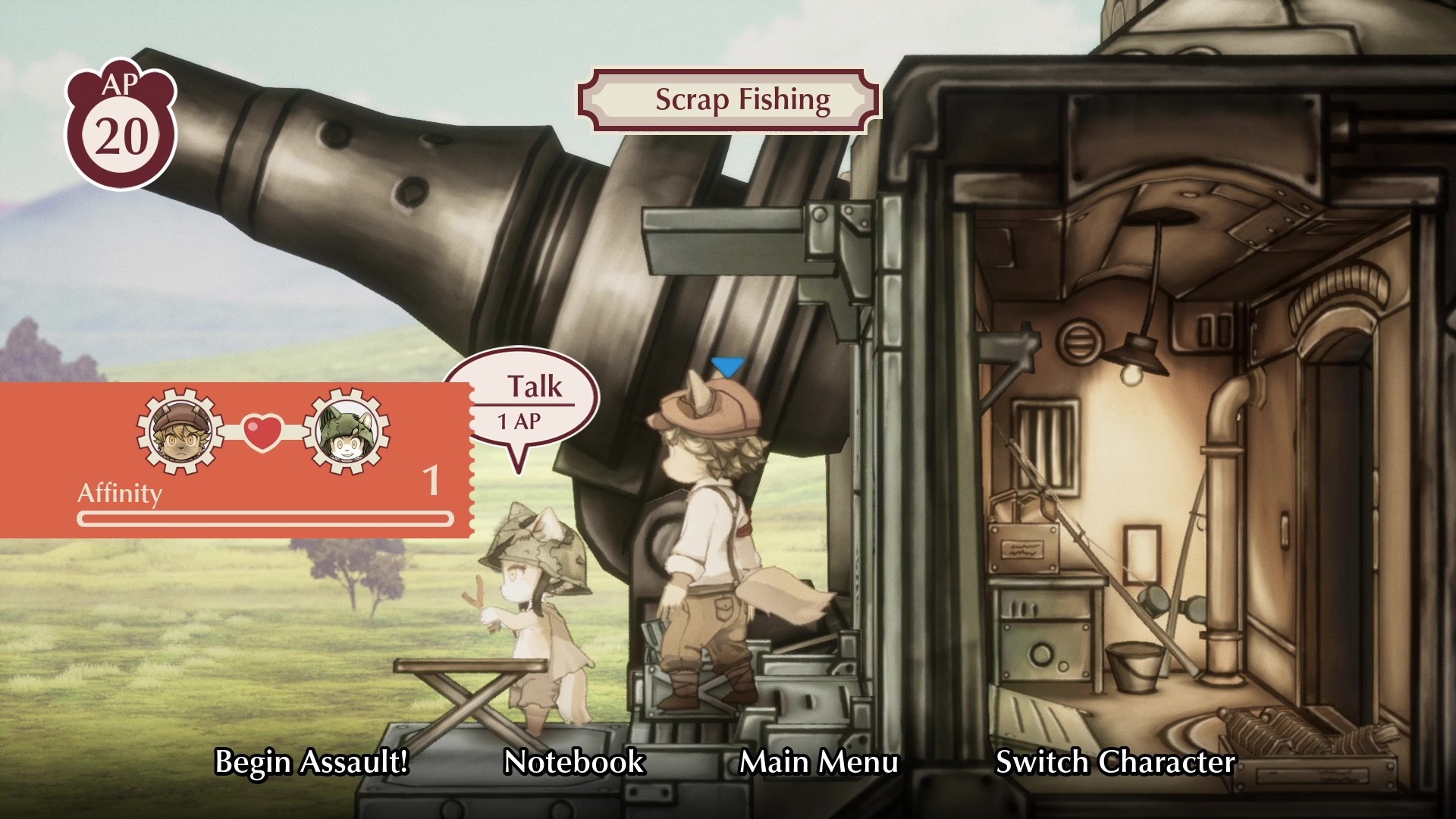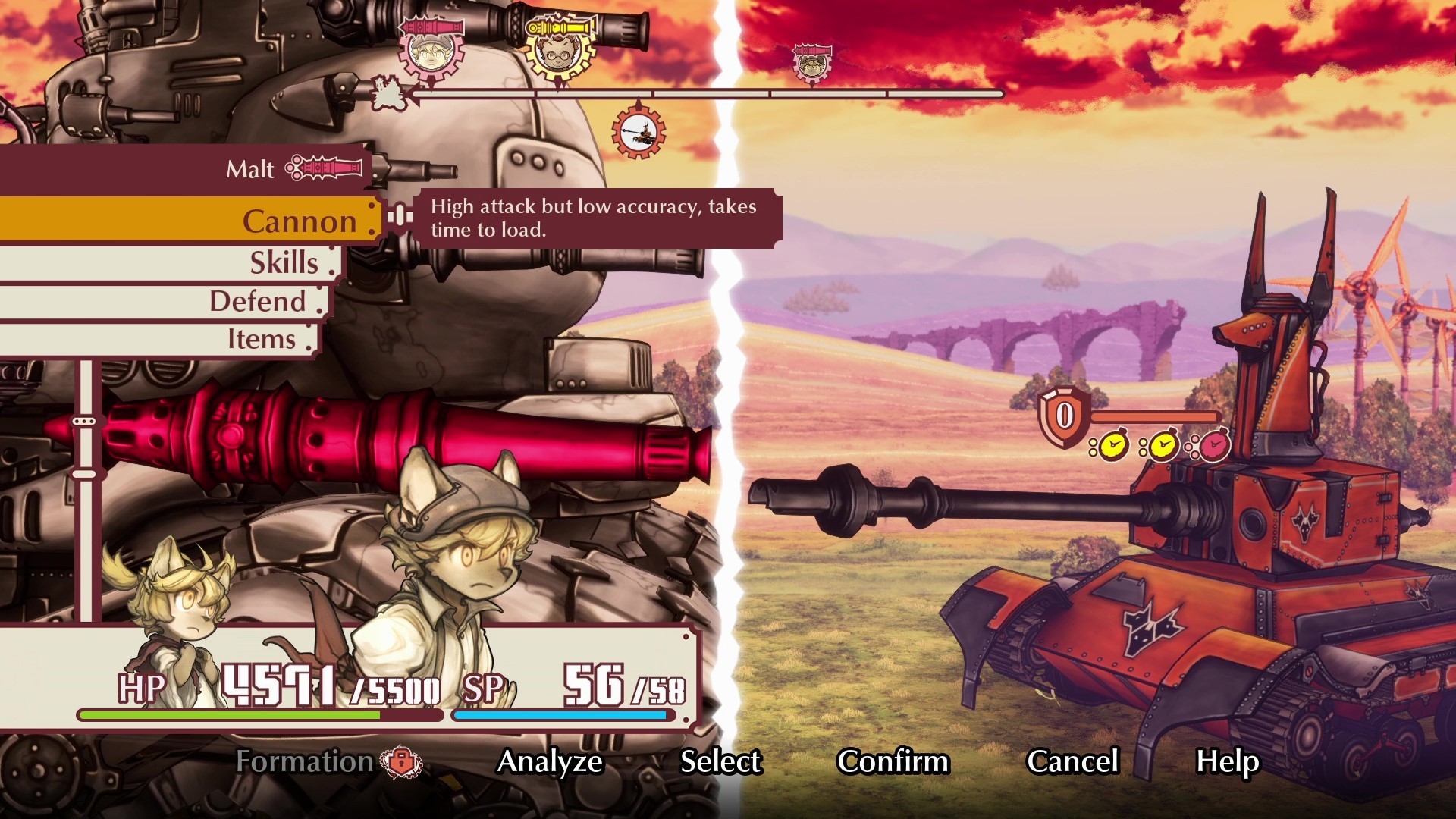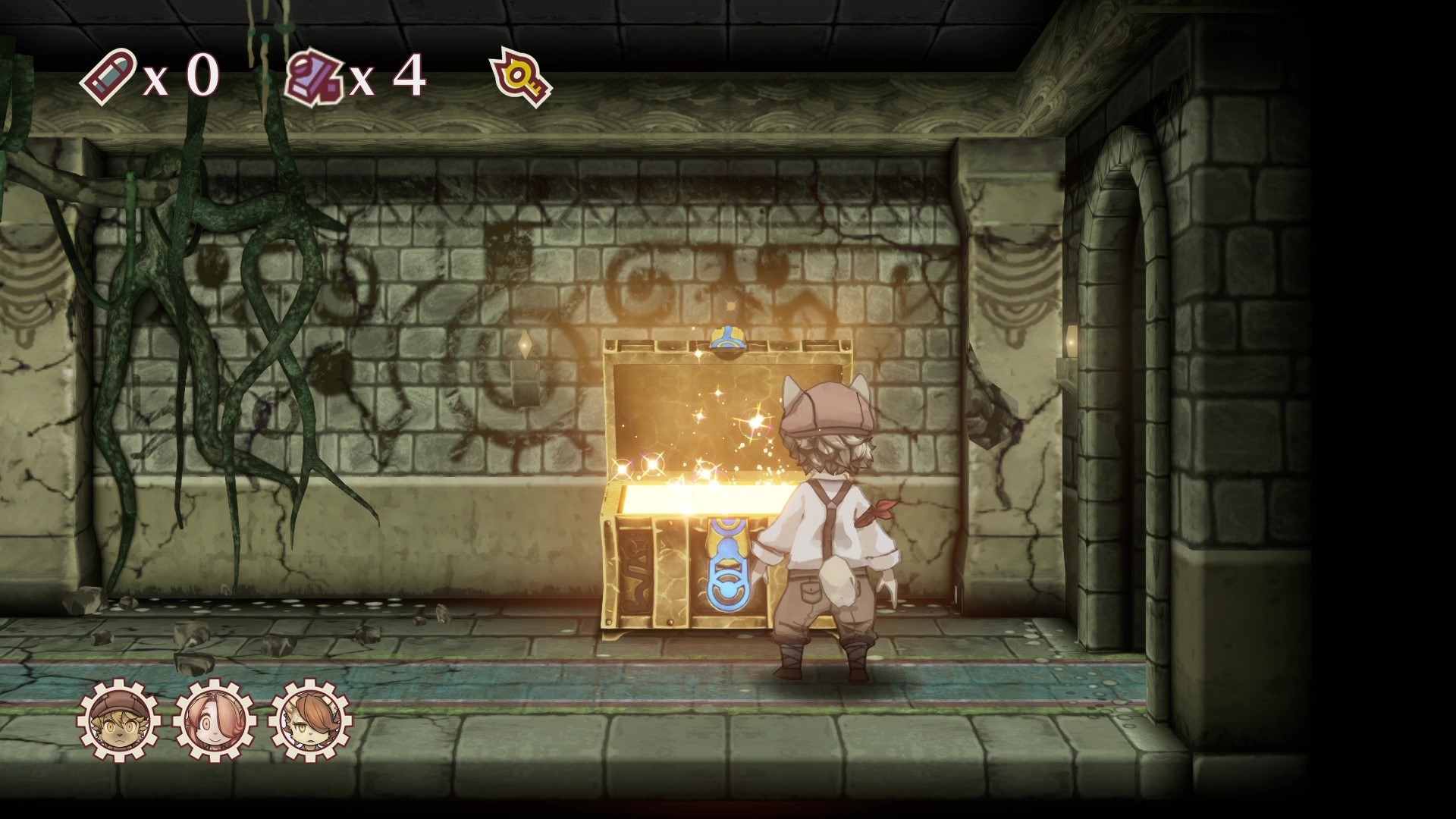 Official PV
https://www.youtube.com/watch?v=CbjXMMH0JzI
This title is somehow connected to this:
https://en.wikipedia.org/wiki/Little_Tail_Story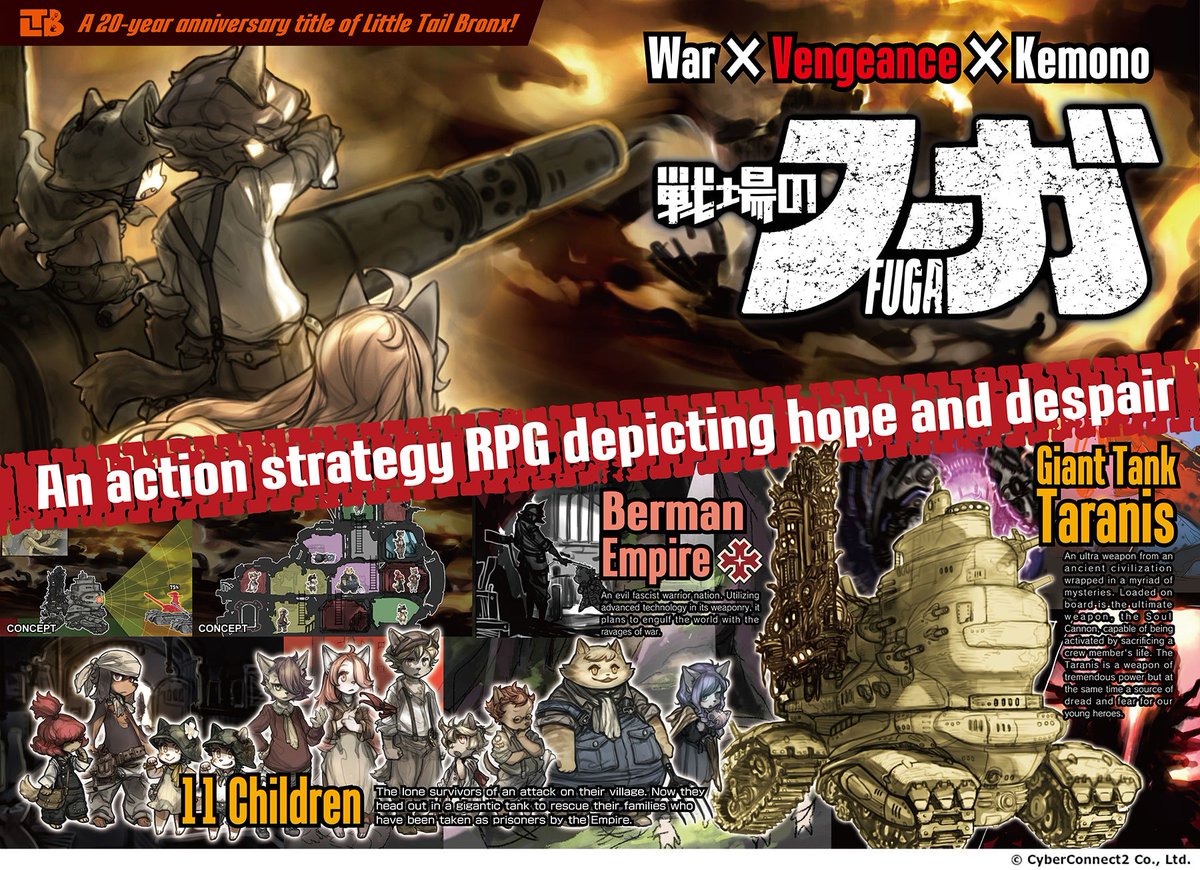 I can't be bothered to look more into them.
July 29.